Are you in the market for a new SSD but unsure which brand to choose? Before making a costly mistake, read on to find out which SSD brands to avoid at all costs.
SSDs outperform traditional mechanical hard drives in terms of speed and durability. Buying an SSD is the best choice if you want to replace your old hard drive or need more storage.
So, before making a final decision on a brand, it is important to know the SSD brands to avoid purchasing.
To help you choose the right one, our team has done its research and collect relevant information from various customer forums and e-commerce websites.
| Brand | Model | Capacity | Pros | Cons |
| --- | --- | --- | --- | --- |
| Samsung | SSD 860 EVO | Up to 4TB | Fast transfer speed | Poor warranty and service; too many software issues |
| Sabrent | Rocket 4 Plus | 1TB-4TB | Top speed; Phison E18 controller | Poor after-sale services; only one year warranty |
| SK Hynix | Gold P31 | Up to 1TB | 4D NAND flash; good for gamers | Meager software; no AES 256-bit encryption; slow clone speed |
| Kingston | V300 | Up to 240GB | Good performance; LSI controller | Slow write speed; unreliable; dead on arrival |
| ADATA | SU630 | Up to 960GB | High speed; clear software | Recording speed reduced once SLC-cache is full; only two years warranty; longevity issue |
SSD Brands To

Avoid
Here are the worst SSD brands that you need to know before buying.
1. Samsung – SSD 860 EVO
Although SATA 3 isn't as standard as it once was, the Samsung 860 Pro shows that the aging interface still has plenty of life left in it.
The Samsung 860 Pro is one of the best SSDs with storage of up to 4TB. It also has the fastest transfer speed with exceptional security.
Despite having many qualities, the SSD 860 has received various negative remarks against it.
The following are the most common issues reported by its users.
Poor warranty and service
Too many software issues
Compatibility issues for AMD users
Mislabeled
Not durable
2. Sabrent – Rocket 4 Plus
The Sabrent Rocket 4 Plus is the latest addition to Sabrent's NVMe PCIe Gen4 portfolio. The Rocket 4 Plus is available in 1TB, 2TB, and 4TB capacities.
It has got the attention of many gamers because of its top speed. Furthermore, the latest Phison E18 controller is used for the first time in the Sabrent Rocket 4 Plus.
There are the following drawbacks you may have in Sabrent Rocket 4 Plus.
Poor after-sale services
Only one year warranty
Decline in performance after one year
Unstable speeds
Dead on arrival
You may also like to read
3. SK Hynix – Gold P31
Gamers, programmers, and content creators will appreciate the SK Hynix Gold P31 internal SSD. It is equipped with the company's 4D NAND flash.
However, it may not be the fastest SSD on the market since it still uses the PCIe 3.0 interface.
On the contrary, the market is witnessing an increasing number of PCIe 4.0 options.
The reasons for including the Gold P31 on the list of SSD brands to avoid are as follows.
Meager software
No AES 256-bit encryption
Dull looks
Slow Clone speed
Lacks SSD toolbox
4. Kingston – V300
The Kingston V300 has an excellent performance profile that has enticed its users.
However, since it uses a SandForce LSI controller, it has a disadvantage in terms of write speeds. It is also one of the slowest SSDs in the market.
The following are the reasons for its users' dissatisfaction.
Slow write speed
Average quality
Dead on arrival
No Cloning software
Unreliable
5. ADATA – SU630
ADATA SU630 is among the first SSDs in the market to have 3D V-NAND QLC memory, and it comes in 240, 480, and 960 GB capacities.
It offers high speed compared to any HDD and comes with a simple and clear software SSD toolbox.
Below are the reasons to avoid this brand
The recording speed is reduced to low rates once the SLC-cache is full
Dead on arrival
Only two years warranty
Longevity issue
Final words
Since SSD intervention, it has become a popular choice over HDD due to the faster data transfer speed. However, choosing a quality SSD is not as simple as it looks.
Many low-quality SSD brands are easily accessible on the market, which are not worth buying.
These cheap SSDs do more worse than good. So, you must be aware of the worst SSD brands to avoid before buying.
In conclusion, when it comes to SSD brands, it's important to do your research and choose wisely.
By avoiding these worst brands and considering some of the alternatives, you can ensure that you get the best performance and reliability from your SSD
Never opt for a cheap option to save a few bucks. An unknown SSD brand can make you suffer while using it on your computer.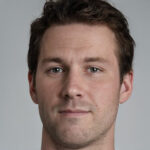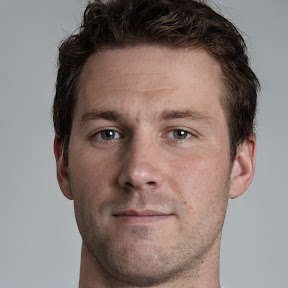 As the Lead Editor and Author at WorstBrands, Christopher Evans has earned a reputation for fearlessly honest brand reviews. Beyond his professional expertise, he takes immense pride in being a devoted father and embraces his insatiable wanderlust. With a passion for travel, Christopher's adventures influence his unique perspective on brands and their impact. His captivating writing not only guides consumers but also offers invaluable insights to companies looking to improve their products and services.