WorstBrands.com is a participant in the Amazon Services LLC Associates Program, an affiliate advertising program designed to provide a means for sites to earn advertising fees by advertising and linking to Amazon.com
Whether you want to play games or improve your typing skills, the worst gaming keyboard can spoil both of them.
With so many options and switches available on the market, it is easy to get confused while buying a new gaming keyboard.
So, before purchasing, check out our list of the bad keyboards that you need to avoid to do well in your favorite games.
Worst Gaming Keyboards
Razer Deathstalker, Corsair K68, Anne Pro 2, Razer Ornata Chroma, and Reccazr are the worst gaming keyboards on the market. If you want your gaming experience to be memorable and fun, you should skip these companies.
You might be surprised to see the name of some popular keyboard brands on our list. But, their inclusion is based on the quality and poor performance while gaming.
The following are the gaming keyboards to stay away from.
1. Razer Deathstalker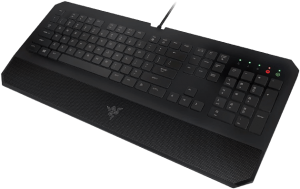 The DeathStalker Chroma is a mechanical keyboard, which is designed to suit your gaming needs. It has 2mm chiclet keys with programmable RGB lighting. It also has a dedicated gaming mode with on-the-fly macro recording.
Despite having numerous features, it has failed to satisfy its users.
Reasons to avoid
Keyboard's plastic material is of cheap quality
There is flex in the keyboard when pressed in from the center
It doesn't quite match the functionality of a gamepad
Its chiclet-style keys are too flat and lack grip when gaming
Macro recording key is a headache
Palm rest is of inferior quality and will make your palm sweaty and uncomfortable
2. Corsair K68 Mechanical keyboard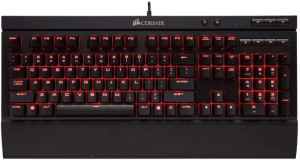 The Corsair K68 is a well-constructed keyboard and has RGB lighting. The best thing about this keyboard is versatility, which makes it best for gaming and regular typing.
If you have this keyboard around, no need to be afraid of spills.
Before you count on this model, check the following drawbacks.
Reasons to avoid
It has a little bit more plastic construction
Keys' plastic is cheap, and you will have to double-press a few of them
The keys are too loose and pop off quickly
Keycaps are susceptible to stain, and cleaning up the grease would be difficult
There are no USB pass-through, headset, or microphone ports.
You may like to know
Advantages and disadvantages of video games
3. Anne Pro 2 Gaming Keyboard
The Anne Pro 2 is a well-known keyboard with an attractive build. It has various RGB lighting customization options and a feature to program any key to a macro.
Furthermore, it is a 60% keyboard and allows more space for mouse movement.
Check out the following drawback before you plan to buy this one.
Reasons to avoid
It doesn't have Cherry MX switches
Bluetooth connectivity is a long process
Customizing each key takes a long time
RGB is dim and inconsistent
Wireless connectivity is unreliable
Pricey. Better alternatives available in this range
4. Razer Ornata Chroma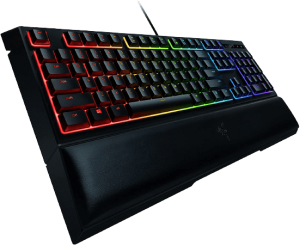 The Razer Ornata Chroma is also known as Razer Mecha-Membrane. Its switches are unique and intrigue many of its users.
Also, it is well constructed with full RGB lighting features, which you can customize through the software.
Reasons to avoid
Keys are highly vulnerable to spills
Its hybrid keys add nothing
It is made of inferior quality plastic material
Wrist rest is uncomfortable and falls off easily
Keyboards with similar prices are better
5. Reccazr Keyboard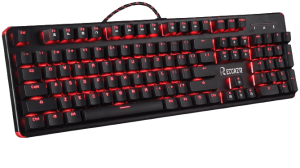 Reccazr gaming keyboards are new in the market and quickly gaining popularity because they are incredibly affordable and have all of the features that a gamer would like.
However, this fascinating keyboard has its downside that you need to know before purchasing.
Reasons to Avoid
The manual guide of the keyboard is poorly written
Sometimes it doesn't register a key, and you have to press it multiple times
These are made in China in mass production with inferior quality materials
Too loud clacking sound when pressed repeatedly
Bluetooth connectivity is too slow
Dull lighting
Not reliable
You may also like to read
Frequently Asked Questions
Question: What keyboard does Shroud use?
Answer: Logitech G Pro X.
Shroud currently uses the Logitech G Pro X keyboard while gaming.
Question: What keyboard does Clix use?
Answer: Clix X Matrix 60%.
Clix currently uses his brand named keyboard Clix X Matrix 60% for gaming and streaming.
Question: What keyboard does Bugha use?
---
Conclusion
Although you can play games with a membrane keyboard, a mechanical gaming keyboard offers you a great playing experience. But there are many low-end gaming keyboards available in today's market that may degrade your gameplay.
If you are a high-end gamer or trying to improve your gaming skills, you must stay away from all of the low-end worst gaming keyboards that we have already mentioned.
When buying a new keyboard, it is better to go to the nearby electronic store and try out different gaming keyboards. Since there is no perfect gaming keyboard that meets everyone's playing style, choose the one that fits yours.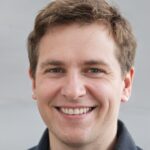 Steven Settles is a professional content writer with over 7 years of experience in writing for different niches, including brand reviews, technology, fitness, and more.
Currently, he is working as a content writer for WorstBrands, where he provides insightful reviews of different products, including home appliances, outdoor gear, fashion, and kitchen products. In his free time, Steven enjoys traveling and exploring new places.