Many people often blame video games for some of the violence in our world. In fact, right now, the top five most popular video games are all shooters. So, this argument might be right to some extent.
On the contrary, many people support gaming among children because it creates imaginative opportunities, fosters competition, and promotes social development. The debate between the Advantages and Disadvantages of video games has raged on for years.
So, a lot of questions appears to the mind, such as:
Are there more negative effects of video games than positive ones? Do video games make you violent? OR Do video games make you smarter? What are the pros and cons of gaming? Keep reading to know the answers.
Well, video games provide a fun escape from reality, but too much gaming can also lead to negative consequences among children.
In this post, we will cover some advantages of gaming. Later on, we will also highlight the deadliest negative effects of excessive gaming on youth.
Make sure to read all the positive and negative effects of video games to ensure the appropriate gaming time for your children.
You may also like to read
Benefits of Video Games
There are numerous benefits of video games, which we have listed below. After interviewing a number of professional gamers as well as parents of children who play video games on a regular basis, we found these positive effects of gaming.
1) Video Games Improve Brain Function
Many studies have shown increases in cognitive function after playing video games. One study, in particular, had participants play Super Mario for 30 minutes a day over two months.
Afterward, the brains of these participants saw an increase of grey matter in brain areas associated with memory, strategic planning, reaction time, and language comprehension, compared to those who had not played.
These findings are especially encouraging for mental illnesses that cause these brain regions to shrink. So, they can use video games as therapy.
2) Quick thinking, analysis, and decision-making
While gaming, the player has to make quick decisions in almost every second of the game. So, it gives the brain a serious workout that enhances the ability to quickly think and analyze.
Games that depict the stressful situations, which we often found in action or battlefield games could be extremely useful in teaching gamers about real-life scenarios, as per researchers at the University of Rochester.
This study suggests action games can be used as a tool to train the brain to make quick decisions. The majority of the decisions made by players while gaming are no less accurate.
3) Situational awareness
According to defense news, the army uses video games to train soldiers to increase their situational awareness in battle. There are a number of action and battlefield games available that can help to improve situational awareness.
These action games require the player to adapt to changing situations during the game. It also fosters the anticipation skills in a player according to the situation.
4) Video Games develop Perseverance
In high-level games, you either win or keep trying. You make mistakes and correct them as you progress toward your goal. It creates the determination and perseverance in players to never give up and to keep trying until they succeed, no matter how many obstacles they face.
5) Gaming increases the problem solving skills
There are various games that require creative ways to solve problems to reach the goal. So, you have to make the right decision according to the situation, which required proper planning with limited resources.
It simulates a real-life event and teaches the player how to deal with stressful situations.
6) Increases the Concentration
Surprisingly, action games can also increase the attention to detail in individuals. This can greatly help children in improving their reading concentration and achieving high grades.
7) Teamwork and Cooperation
There are various multiplayer games that required a team to play. Individual players must give their skills to the team in order to attain the goal in these games. In this way, the children will learn how to work as part of a team to achieve success.
Negative Effects of Video Games
Now we'll talk about the Cons of playing video games. Our team did extensive research and got reviews from the parents of children who play video games for extended hours to learn more about the negative effects of gaming.
1) Gaming Addiction can Lead to the Obesity
Scientists claimed that video games make teenagers hungry and more like to become obese. Over 45% of 12 to 17 years old in the United States spend more than three hours each day playing video games.
More than 1 in 7 children are overweight because video games are nothing but kicking back on the couch and pressing joystick buttons.
So, sitting for hours at the same place with little movement can make you more prone to obesity-related health problems.
2) Backaches Problems
Since most gamers remain in the same position for a more extended period, backaches are another leading physical problem of gaming addiction.
The lack of movement causes stiffness and discomfort, which can lead to chronic problems. So, you need to fix your posture for playing long hours.
3) Aggressive Behavior and mental problems
According to recent research, violent video games are linked to more aggressive behaviors among players. Over time, children are in danger of becoming more aggressive, socially uncomfortable, and obsessed with video games.
These kids will resist accepting studies and will get frustrated if they don't get enough playing time. In addition, children who play violent video games are more likely to have aggressive imaginations and behaviors.
4) Dopamine Addiction
In children who are addicted to violent games, the dopamine effect can be dangerous. Dopamine is a brain chemical that releases a neurotransmitter that controls the pleasure you get from playing video games.
When you play video games, your brain releases dopamine, which makes you addicted to the pleasure you get from games. So, if you spend more time gaming, you will be more satisfied. But, sadly, once you have got addicted, it will be impossible to break free.
5) Negative Health Effects of Video Games
Video games have a harmful impact on children's physical health if they have become addicted to violent games.
Spending hours with intense concentration in front of video game consoles can lead to sleep disturbance, headaches, dry eyes, muscular diseases, and postural disorders in kids.
Other health effects include agitation, increased heart rate, and high blood pressure.
6) Poor Academic Performance and Lack of other hobbies
Although gaming itself is a hobby, spending too much time playing them can prevent children from learning new things and participating in outdoor activities.
An addict will put his education on hold, which may result in a bad academic record. Without a good education, you will be unable to pursue a professional career.
7) Social Disconnection
Social disconnection is one of the biggest disadvantages in the gaming community. When the children are addicted to the games, they isolate themselves from society.
They don't like to interact with other people. Consequently, the isolation may lead them to depression, anxiety, and other severe mental disorder.
Final Words
Today more than 2 billion people are playing video games worldwide, and sales of games are increasing at an exponential rate. This popular media has both positive and negative effects on children.
But, playing video for extended hours can lead to the worst consequences. Addiction to video games is just as dangerous as gambling.
It is the parents' job to look after their children. Depriving them of playing games will stop their mental progress and limit their ability to compete in today's fast-growing world.
However, allowing them complete freedom to play video games can also lead to the worst consequences.
Video games will only be beneficial if they are played for a limited time. So, the kids should spend a limited on gaming in order to get good grades, enough sleep, and stay healthy.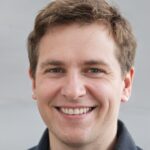 Steven Settles is a professional content writer with over 7 years of experience in writing for different niches, including brand reviews, technology, fitness, and more.
Currently, he is working as a content writer for WorstBrands, where he provides insightful reviews of different products, including home appliances, outdoor gear, fashion, and kitchen products. In his free time, Steven enjoys traveling and exploring new places.