Have you ever been to a supermarket where piles and piles of olive oils from different companies have confused you, and you are left completely confused? The same thing happens online too.
However, the Borges Olive Oil Review is for you. We did extensive research on this brand to bring you a complete and comprehensive review of their high-quality olive oils.
Borges Olive Oil Review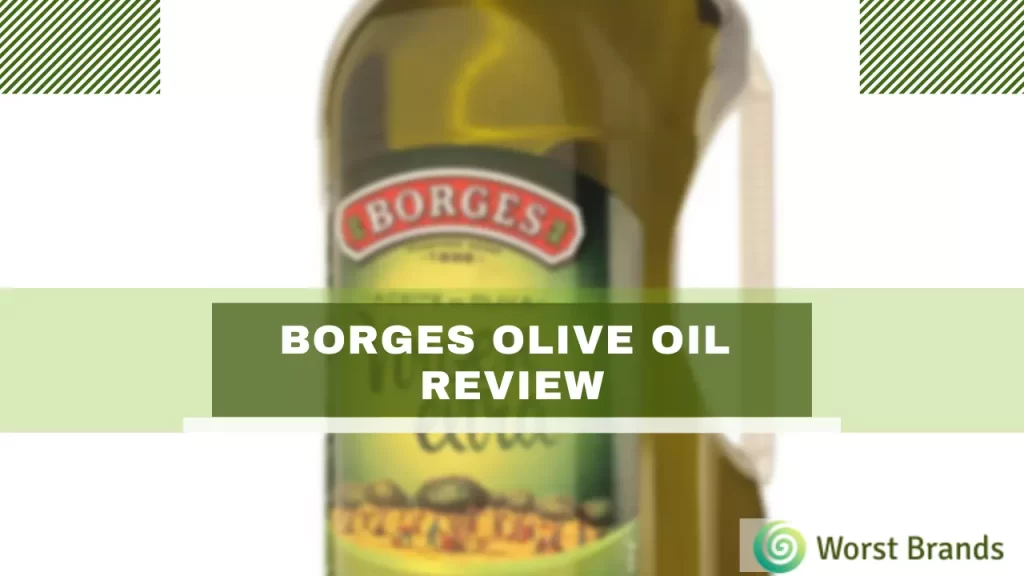 So without further ado, let's find out if the Borges olive is Good or if it is Fake olive oil?
About Borges:
Now shipping to more than 120 countries, Borges had a humble beginning by the Pont Creus family as a small business in 1896.
125 years of commitment to quality and excellence, Borges has a wide range of olive oils.
Their excellent taste and top-notch quality have earned them a name for themselves, and now their satisfied users can be found in almost every part of the world.
Read our expert reviews on other brands of olive oil:
Taste, Feel, and Aroma:
Borges has a wide range of olive oil products. Our team decided to test its extra virgin olive oil since it's the most demanded by the public.
The first impression was a delicate blend of fruity, sharp, and spicy flavor, though it had a slightly bitter taste—the blend results in a mild flavor overall.
Borges olive oils are vegan, so if meat is a clear no for you, this one is what you are looking for. It has a very fruity, dense aroma, and a delicious taste.
Borges extra virgin olive oil is carefully made by the first cold press. Handpicked olive oils are pressed within a few hours of their harvest to maintain originality and freshness.
The tinted bottle makes the bottle look incredible. Overall, the feel is excellent, and olive oil is suitable for everyday use.
Usage, Nutrition, and Health:
Borges extra virgin olive oil is suitable for dressings and cooking. We tried it on our salad dressings, which increased the feeling of that salad.
It is excellent for frying and cooking because of its high smoke point. A nice drizzle over bread would also add flavor to your part-time cravings.
Extra virgin olive oil is an excellent source of energy. Packed with rich calories, Borges extra virgin olive oil has 823 kcal of power with 91g of fat for every 100g of olive oil; 15 g is saturated fat.
The high nutritional content improves cardiovascular health and reduces the chances of infection.
It also helps in weight loss, as recommended by many nutritionists and doctors worldwide.
Borges is also kosher-certified and GMO-free. The EVOO reduces high blood pressure and improves blood cholesterol levels. Because of the antioxidants and vitamins, it promotes skin and hair growth.
So, overall a healthy product for everyday use.
Price and Convenience:
It is a little bit more expensive than simple olive oil, but the difference is something one can afford considering the quality of the extra virgin one.
The main reason for it being expensive is that the pure olive oil has been refined and has a lower rate, making it cheaper than the extra virgin one.
Borges extra virgin olive oil can be easily found at your nearest Walmart. You can also order it online from different stores like Amazon or Flipkart.
So, as far as convenience is concerned, we found it quite convenient.
Customer Reviews:
If you buy it directly from Borges or buy an authentic product, you might have a pleasant experience. But, if you purchase it from Amazon or some other site, you may face trouble.
Many people who bought it from Amazon complained that the oil was adulterated and demanded a refund for their money.
Sometimes, customers receive broken bottles. Many users were talking about that the company should never supply olive oil in bottles.
It is just something that deteriorates the quality of olive oil and makes it imperfect for use. The Cap of the bottle was also crap as it sometimes did not fit the bottle.
But, it worked just perfectly fine for others, and they were satisfied with their purchase.
Final Verdict:
For the price they are offering for their original extra virgin olive oil, we think it's not a bad deal to make.
Indeed, there are other competitors in the market, but Borges still has managed to garner consumers' attention from all over the world.
I hope you found my Borges Olive Oil Review to be quite beneficial.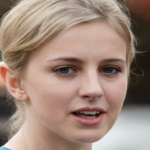 Erica Steven is the founder and lead writer of WorstBrands, a site dedicated to providing honest and trustworthy reviews about outdoor gear and fashion products.
With a passion for exploring the great outdoors and staying up to date on the latest fashion trends, Erica uses her expertise to provide valuable insights into the products that matter most to her readers.
Whether you're looking for camping equipment or the latest fashion accessories, Erica's articles are the perfect resource for finding the best products that fit your lifestyle.