Choosing between different alternatives has always been a headache for me. I think my critical nature is what makes it all so problematic.
And when the subject is my family, man oh man, I consider even the minute details.
After all, family is all we have. My children's health is my priority and I bear no negligence in it.
For the past two months, I had the chance of experimenting with the product range of Pompeian Olive Oil Company.
So, after using it for quite a time now and reading a lot of Pompeian Olive Oil reviews the public on Amazon, here is my review of their product range.
Pompeian Olive Oil Review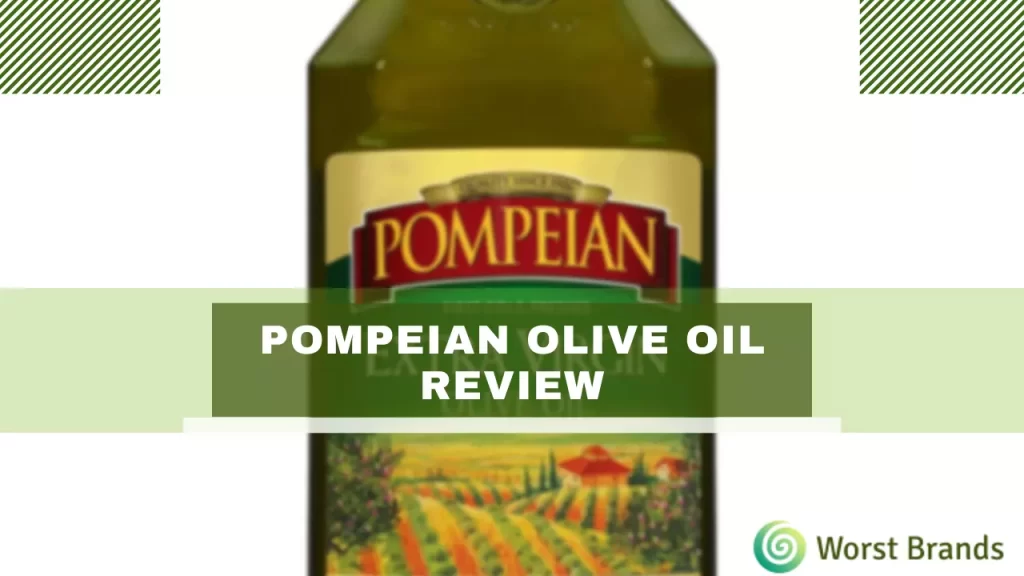 Related:
Fasten your seat belts, because this article will help you make that decision of whether or not to buy their products or are there products worth giving a shot.
About Pompeian:
Founded in 1906 as a food company in Baltimore, Pompeian Inc is America's first national brand of imported olive oil.
And now it is comfortably one of the most famous olive oil brands in the United States. 
The Pompeian family authentically crafts this olive oil from the field to the table. You can find it in almost every other Walmart and typical general store. 
The main reason for its fame is its wide availability and ultra-affordability which was also one of the reasons I also bought it.
The company has a wide range of olive oils. We are going to discuss them in detail below:
Pompeian Light Taste Olive Oil:
This is their trademark, basic, typical olive oil. I found it to be quite satisfactory as it has been very helpful for my salad dressings and frying seafood.
It has a quite high smoke point which is suitable for frying and seen a lot of positive comments about this one.
Many people used it to make soap and some also posted pictures of it. It is because olive oil makes a hard, long-lasting soap having a very soft and gentle cleansing lather. 
Be it drizzling over pizzas or baking stuff, this looked like a winner for the audience as most people left positive reviews on Amazon.
When you deliver quality, it is not possible that end-users don't praise you. Because it is ultra-light, it is my go-to choice for cooking. 
Another thing that I have found in all Pompeian products is that they all are gluten-free and all of them are non-GMO which is a very good point considering the health factors of the general public.
In addition, the price is quite reasonable and it is another point that captured public attention. So, overall it is worth buying.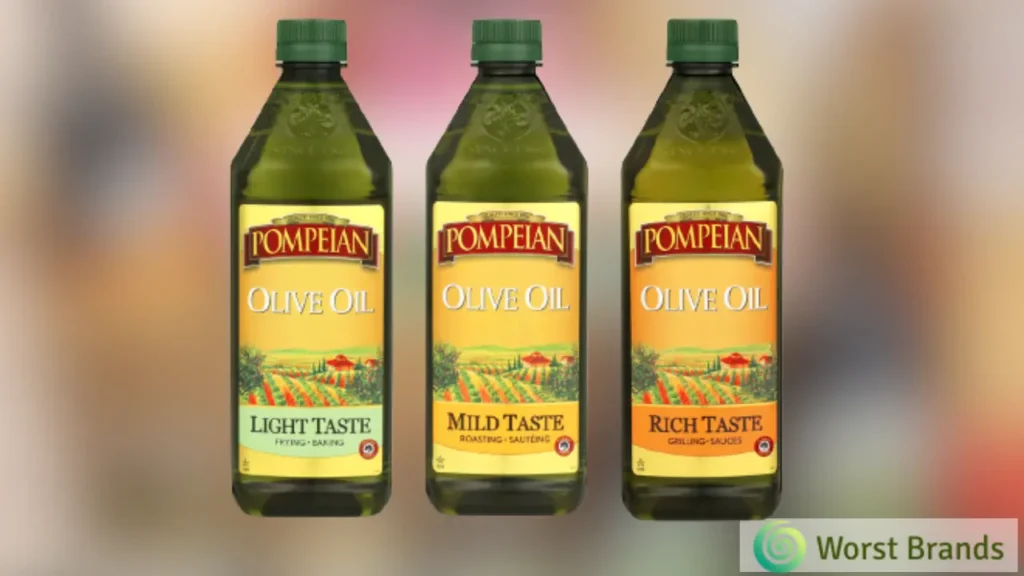 Pompeian Mild Taste Olive Oil:
This one is quite similar to the light taste olive oil in terms of characteristics. The major difference is that the major purpose they serve is roasting and sauteing.
Pompeian Mild Taste Olive Oil is used for meat, sauces, kinds of pasta, and pizzas. It also is a great substitute for vegetable and butter oil.
So, if you are the one looking to shift from these oils, it is your go-to oil. It comes with the same gluten-free and allergen-free label.
Also, there is a slight difference in smoke point as it is comparatively lower (410-440F) as compared to the light taste of olive oil. Overall, it is also a good choice if you look for olive oil for sauteing and roasting. 
Value for the price, it also managed to garner a lot of positive reviews on Amazon. Many people were satisfied with their purchase and loved the taste and its natural feel.
Pompeian Rich Taste Olive Oil:
A rich blend of handpicked olives from different parts of the world is a great substitute for butter. The rich taste makes it unique from other types of olive oils in the market.
The company claims it to be a blend of virgin olive oil and refined olive oil which I am not sure about. But again, a very positive response from customers was seen.
From my point of view, I think there is room for improvement. It is used for grilling and in sauces most of the time.
It has a low smoke pint compared to the light taste of olive oil. Again, we can see international certification from regulatory bodies such as NAOOA. The marker of non-GMO can again be seen here. 
The olive oil itself is quite fresh and has a good flavor. But I doubt the authenticity of this brand claiming a 100% organic label.
Chemical tests were conducted by UC DAVIS funded partially by California Olive Oil Council and published by NAOOA.
It showed a 94% failure rate showing some form of alteration in natural olive oil which raises many questions about the company's claim of being authentic. 
Price again wins the game by a clear margin as it is easily affordable.
Although, some might say it is over-priced as some customers mentioned. But for me, it was quite reasonable. 
Pompeian Smooth Extra Virgin Olive Oil:
If someone would have asked me which one I liked the most, I'd probably say this one. This is one of the most reasonable extra virgin olive oil on the market. 
Having a smooth look and a delicate taste, this one was hands down the real winner for me. I had been searching for a good extra virgin olive oil for quite some time now. 
And when I stumbled upon this on Amazon, I decided to give it a go. After going through the reviews section of it, I was quite confident that this is what I have been looking for.
Most of the people left quite decent remarks about their purchase.
However, some people were seen complaining about the substandard quality of the lid and usage of the plastic bottle. I have been using it as a part of my skincare and hair routine too.
It is also cold-pressed first within a few hours of its harvest to maintain the originality and freshness of olive oil.
Generally, it is a lot cheaper at Amazon than at Walmart. It is commonly used for sauteing and stir-frying which makes it ideal olive oil for me.
Again, we can see non-GMO, gluten-free, and non-allergen claims by the company which is verified by the NAOOA (North American Olive Oil Association).
Pros and Cons of Pompeian Olive Oil
Following is a brief general summary of all the pros and cons of Pompeian products:
PROS:
Non-GMO Verified
Gluten-Free
Allergen-Free
BPA free bottle
Certified by the NAOOA
Wide variety and Availability
Affordable and Pocket Friendly
CONS:
Substandard Lid
Complaints of chemical addition
Usage of plastic bottles instead of glass
Final Verdict:
Concluding the whole discussion, I think these products are a great deal for the money.
The characteristics they have in the price offered are something you don't see commonly nowadays.
So, I think it is worth giving a try. If you want olive oil at your ease and convenience which is also pocket-friendly, this must be on your checklist.
This is all from my side for today and I hope this Pompeian Olive Oil Review helps you make a better choice for yourself and your family.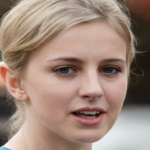 Erica Steven is the founder and lead writer of WorstBrands, a site dedicated to providing honest and trustworthy reviews about outdoor gear and fashion products.
With a passion for exploring the great outdoors and staying up to date on the latest fashion trends, Erica uses her expertise to provide valuable insights into the products that matter most to her readers.
Whether you're looking for camping equipment or the latest fashion accessories, Erica's articles are the perfect resource for finding the best products that fit your lifestyle.