It was a long wait, from searching for an authentic and trustable olive oil brand to finally landing on Terra Delyssa's olive oil, but it was worth it.
After using it for almost 4 months, finally decided to give Terra Delyssa Olive Oil Review so others can also benefit from this superb product.
Terra Delyssa Olive Oil Review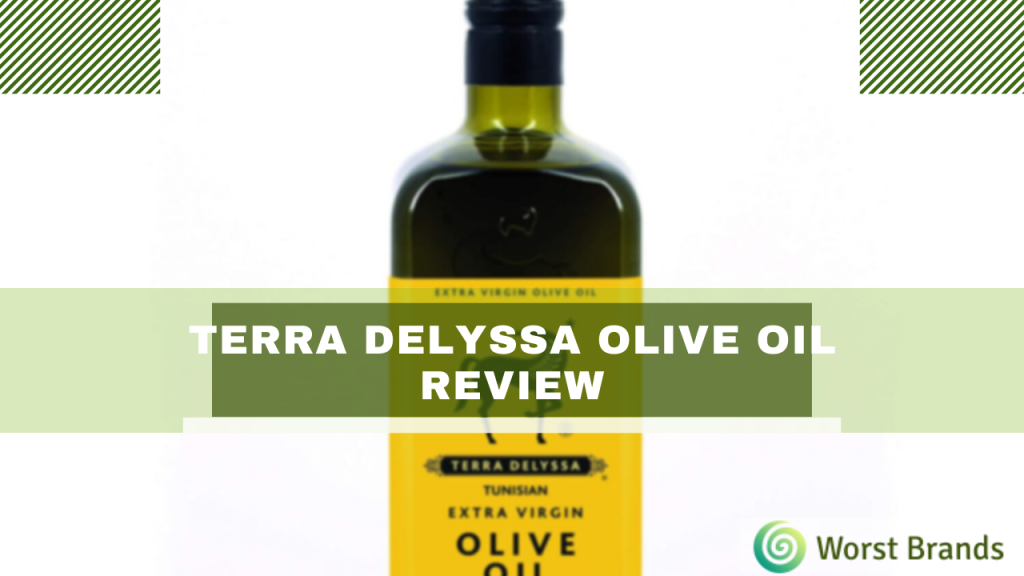 After using Terra Delyssa olive oil, I have started loving it. I guess that is the reason for writing this review, a small payback to the producers for making it so good.
The taste, the aroma, the feel, all of them are so good that there is no way to get back now.
Taste:
First things first, it tastes really good. I mean I have used a lot of olive oils in the past, but this one's different.
The ones which were in regular use of mine earlier were kind of light having no character and strongness.
But this one stood apart. It is lovely with the salad and fish, its strong and bold essence makes the whole food exquisite.
I remember staying in Tunisia for a family vacation and the memory of visiting an olive garden, where our guests made us visit their very own organic olive farms. The aroma and taste there are still fresh in my mind.
I am confident enough to say that the taste and smell of this olive oil are most probably the closest to the taste in Tunisia.
There isn't any further need to add any salt, spice, or pepper. I would just say that this is ideal for everyday cooking.
I am really glad that a brand is selling this much legit organic product.
In short, ultimately in love with its color, rich texture, and its smell, and overall a really good experience using it.
Cost:
One of the catchy features it which made me buy this olive oil was its cost-effectiveness. I mean the price they are offering for this product is worth it.
I was amazed going through the entire shop and seeing that there are still brands that provide organic stuff and genuinely care for their customers.
The scintillating bottle made of glass was another valuable addition to the olive oil.
Normally, most olive oil-supplying companies supply olive oil in bottles made of plastic and other stuff such as tin containers.
The oil absorbs PVCs from plastic and results in contamination of the oil.
Moreover, the reactive materials such as copper or iron in tin react with the oil and release toxins, making oil unfit for consumption.
Normally, you don't get to see glass bottles at such low prices but Terra Delyssa's extra virgin olive oil again won hearts with this nice gesture of providing olive oils in glass bottles.
The only thing I would recommend is to place it in a cool and dark place to maintain the freshness and quality of your olive oil.
Nutrition:
Extra virgin olive oil is a completely healthy diet in itself. Terra Delyssa extra virgin olive oil has less than 0.4% acidity, making it perfect for daily use consumption.
It is also naturally rich in antioxidants and polyphenols and has around 120 calories per tablespoon. It also has around 14g of lipids with zero carbohydrates and proteins.
In addition, it is cholesterol and trans-fat-free. The main reason is to promote good health and cardiovascular functioning.
The way it is made is also very unique and worth reading. Firstly, the olives are hand-harvested by the farmers in Tunisia who later cold press the olives within around 3-4 hours of the harvest.
It is primarily done to retain the nutritional value of olive oil. Cold-pressed olive oil is high in calories. Olive oil boosts vitamins E and K.
Vitamin E plays the role of a powerful anti-oxidant whereas Vitamin K has a major role in bone health.
It is also not genetically modified making it a Non-GMO. Also, the virgin olive oil is gluten and allergen-free so you don't have to worry about it at all.
Finally, the olive oil is kosher so that everyone can use it.
Convenience:
There are several ways in which you can use this extra virgin olive oil. From using it in baking to just casually using it over salads, this olive oil works fine with just everything.
I usually use it in baking and with seafood. Salads are also another good option which is in regular use of mine.
Some of my friends find the taste of this olive oil a bit bitter as far as only using olive oil is concerned, but they too find it perfect for cooking.
Everyone has their own choice and we should respect that. Moving on, sometimes I also use it in roasting veggies and potatoes in the oven when there is a need to do so.
One thing that surprised me about this olive oil is its single-source traceability.
The fun part is that you can check the quality of olives used in the oil by going through the whole process. The whole process is traceable by the IBM food trust blockchain technology, which is cool.
I mean where does this thing happen? Isn't it cool? I was told by a friend that Terra Delyssa has really strict measures to assure the quality of olive oils and to maintain the originality and authenticity of its products.
Also, Terra Delyssa is certified by the North American Olive Oil Association (NAOOA) increases my trust in this brand and the security of having a genuine product.
Related:
Final Verdict Terra Delyssa Olive Oil Review:
Summing up this entire discussion, this olive oil is worth buying. My family already has become a fan of their products and we are now regular customers of theirs.
Also, we are planning to buy some new products from their site, which I'll review. Hoping that those are as good as this extra virgin olive oil is.
Below are some of my scoring which I made considering all the factors of this oil.
Taste: 8/10 (Literally tastes like high-quality olive oil)
Cost: 10/10
Convenience: 10/10
Nutrition: 10/10 (Really good for you)
If you are looking for a non-GMO, gluten-free, allergen-free, and organic extra virgin olive oil. I think Terra Delyssa is what you are looking for and it is your go-to store.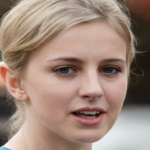 Erica Steven is the founder and lead writer of WorstBrands, a site dedicated to providing honest and trustworthy reviews about outdoor gear and fashion products.
With a passion for exploring the great outdoors and staying up to date on the latest fashion trends, Erica uses her expertise to provide valuable insights into the products that matter most to her readers.
Whether you're looking for camping equipment or the latest fashion accessories, Erica's articles are the perfect resource for finding the best products that fit your lifestyle.