Olive oil has now become a need for everyone. It can be found in almost every house.
But deciding which olive oil to buy can be hectic, especially if you are buying it for the first time.
Or you want to switch to another brand because the one you previously used didn't maintain its standards.
There can be a thousand other reasons, but what matters is that you land on the right brand, which is not only of good quality but also cost-effective and healthy.
If you are looking to buy olive oil, don't worry, you are just at the right place because we will have an in-depth Bertolli Olive Oil review of my experience of using it.
Let's find out if it is real.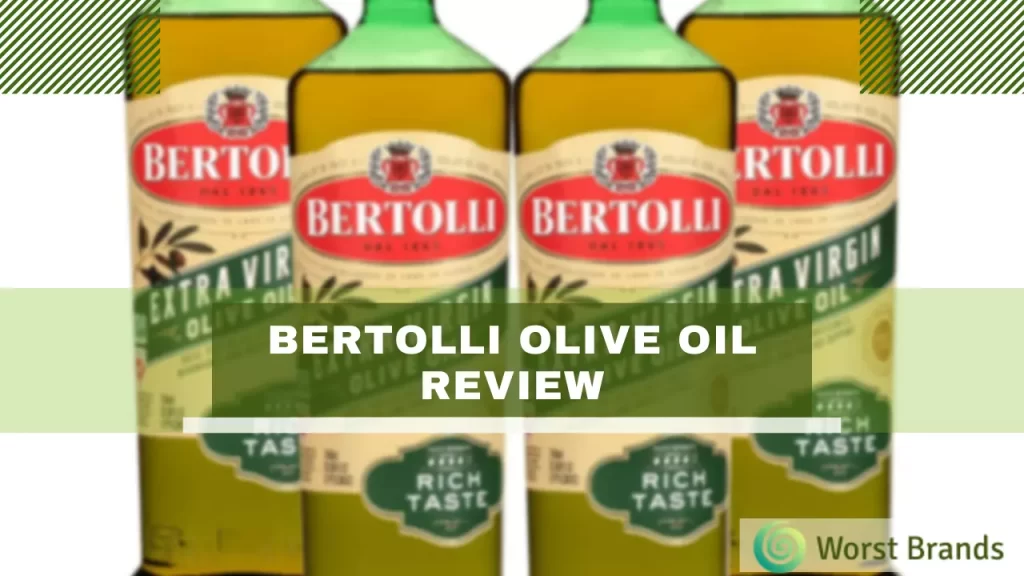 Bertolli Olive Oil Review
I will explain the ingredients, benefits, and drawbacks of Bertolli Olive Oil to you.
So that you can be well informed on this brand and decide whether you want to buy it or not.
Dating back to 1865, Francesco Bertolli and his wife opened a grocery in Tuscany, intending to sell quality olive oil.
Within a few years, Bertolli became famous, and its demand increased multiple folds when the company started to ship to other states as well.
Ever since, the company has been the center of attention for olive oil lovers.
Here we are going to review some of their flagship olive oils which I have been using for quite a time now.
1. Bertolli Olive Oil:
This is one of their starting products in the most basic version of the olive oil category. Honestly, it had a lot of bad reviews online.
Some complained about Bertolli Olive Oil's bad packaging. Others were furious about the bottle being fake as the bottle mentioned it to be Classico. Still, when the shipment reached, there was no Classico engraved.
Although I didn't want to buy it, my detective nature forced me to test it myself.
So, I went on to purchase it. Unfortunately, it was a little bit over-priced. 14g of fat with 30.11 Kcal per serving (serving size 14g). the company claims this to be free from argemone oil.
One thing that bothered me was no international certification, which made me quite skeptical about the brand's authenticity. The quality was just average.
Regarding cooking and sautéing, it can be used for that purpose if you are not concerned about whether it is 100% pure olive oil.
Also, the oil serves the purpose of frying and baking as it has a high smoke point.
Another thing that many people were complaining about was the rashes that appeared on their child's skin when they applied them to them.
So, look out for these things if you want to buy them. Overall, I wasn't quite satisfied with my purchase.
Also Read:
2. Bertolli Extra Light Tasting Olive Oil:
Found mixed reviews about it online. Some were satisfied with their purchase, and others were chanting that the product was fake and there was no such thing as 100% pure-olive oil in the bottle.
According to the label, the bottle is free of argemone oil, cholesterol, and trans-fat.
However, one thing that bothered me about Bertolli's olive oils was the plastic packaging.
It damages the oil as the PVCs react with the oil and contaminates it making it imperfect for consumption.
A person complained about the foam appearing when using oil for cooking, making him think it was fake. A broken lid was another thing that disappointed many customers.
Moving forward to nutritional content, it has 900kcal with 100g of fat per 100ml, out of which 15g is saturated fat.
The taste was quite mild and wasn't up to my expectations because I expected it to have more of an organic feel, but it wasn't anything like that.
Bertolli claims that oil can be used up to 6 times without being stale and is better compared to other oils.
You can use it for almost everything from sautéing to baking and frying. However, the price again was quite high, which was also a low point for me.
3. Bertolli Extra Virgin Olive Oil: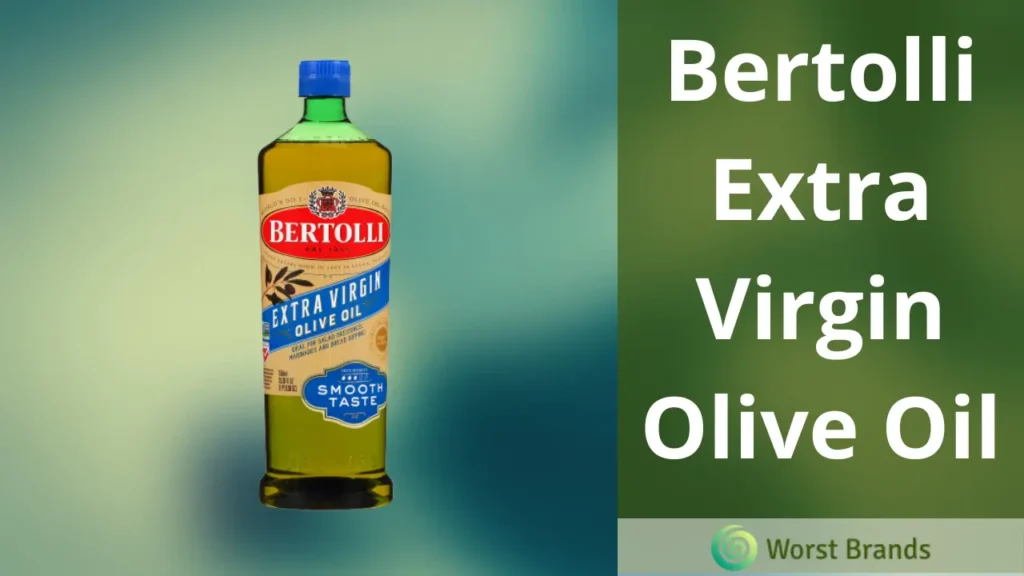 Finally, I got olive oil from Bertolli with some positive reviews and ratings. Most people genuinely liked the product and were happy with their purchase.
This extra virgin olive oil comes with the first pressing of hand-picked olives, which is my winner among Bertolli's olive oil range.
The cold pressing is done within the first few hours of the harvest to maintain olives' original essence and freshness.
Bertolli Extra Virgin Olive Oil has a pleasant aroma and good taste. It is commonly used on salad dressings, marinades, dips, kinds of pasta, pizzas, and many more.
It comes with a tag of anti-oxidants and is free of chemicals, which also helps maintain weight and body nourishment.
The only thing which again triggered many consumers was the plastic packaging. Most of the time, they received damaged packaging.
Also, the use of plastic itself was a clear disappointment for many considering its health hazards.
Jumping into the nutritional content, it has the same 900kcal with 100g of fat per 100ml, of which 15g is saturated fat, as seen in the rest of their olive oils.
Surprisingly, the price was economical compared to other extra virgin olive oils available in the market. The deal discount made it more economical.
Vitamin E helps to fight cholesterol and maintain weight. It had a quite rich taste which was another plus point. Overall, it was a good package of olive oil.
So, these are Bertolli's olive oils that I thought of reviewing. I have used them for a while now, so I thought of sharing them with you guys. We discussed all of the factors in detail.
Following is my scoring of these products based on my opinion considering all the factors:
Taste: 7.5/10
Authenticity: 5/10
Cost: 6/10
Site Reviews: 5/10
Convenience: 8/10
Final Verdict on Bertolli Olive Oil:
Every product has its pros and cons. The ultimate decision is yours, whether to buy the product or not.
But my experience with this brand was particularly not good as it had a lot of issues.
Better alternatives are available in the market, but if you are concerned about their price, you can try them. That's all from this site.
I hope this Bertolli Olive Oil Review has helped you understand the different types of olive oil available in the market and eased your decision of whether to buy this or not.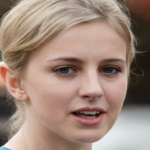 Erica Steven is the founder and lead writer of WorstBrands, a site dedicated to providing honest and trustworthy reviews about outdoor gear and fashion products.
With a passion for exploring the great outdoors and staying up to date on the latest fashion trends, Erica uses her expertise to provide valuable insights into the products that matter most to her readers.
Whether you're looking for camping equipment or the latest fashion accessories, Erica's articles are the perfect resource for finding the best products that fit your lifestyle.