Olive oil is a staple in the kitchen for many people, but what if you could take your love for this cooking to another level?
Terra Creta is an olive oil company based out of Greece and makes some good olive oils. Not only do they have great flavor, but their oil is also super healthy for you.
Suppose you are looking to up your cooking game or want to try something new, read this Terra Creta Olive Oil Review. Trust us. You will not be disappointed.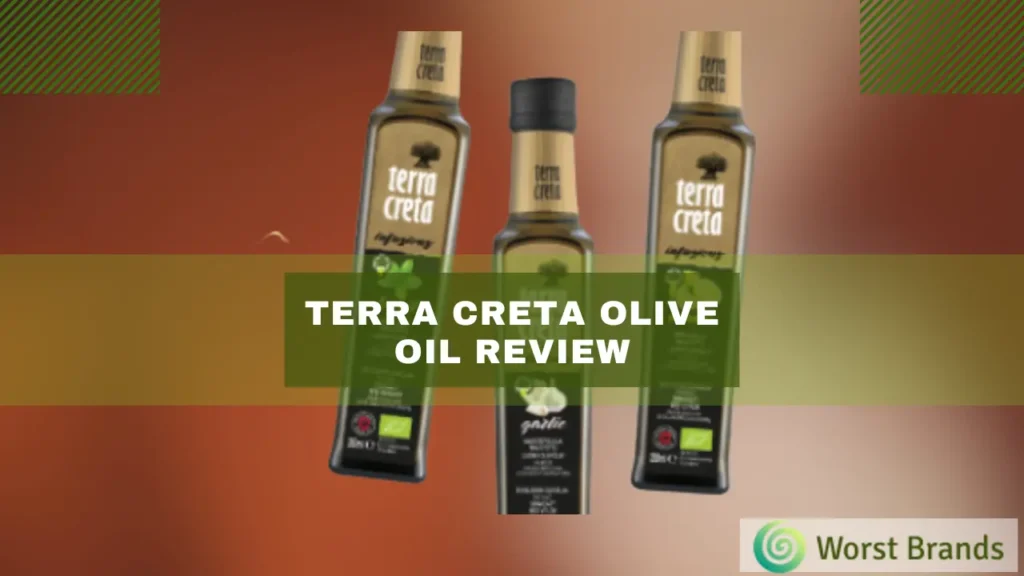 Other Olive Oil Reviews:
Terra Creta Olive Oil Review
Terra Creta is the way to go if you're on the hike for olive oil that's truly an extra virgin. They have quite a handful of products divided into the following categories:
Ultra Premium EVOO
Premium EVOO
Best EVOO
You can find these products in different packaging, ranging from 250 mL to 3 Liters. You can buy tin cans as well as plastic and glass bottles.
However, remember that their plastic bottles are prone to squeaking when poured. Similarly, tin cans are also of poor quality.
Regarding quality, it is one of the top-quality oils we have ever used. It's perfect for dressing salads, dipping bread, or drizzling over food.
The flavor of Terra Creta Olive Oil is intense, with a fruity aroma and a hint of bitterness that enhances the food flavor. The texture is silky smooth, making it a pleasure to use.
Terra Creta Olive Oil is also very versatile; you can use it in both cold and hot dishes. We've even used it in baking with delicious results.
Overall, Terra Creta Olive Oil is a high-quality product that lives up to its billing. We would highly recommend it to anyone who loves good olive oil.
Things We Liked
The taste and texture were stunning
Made from one of the finest quality olives
Things We Didn't Like
Packaging is not the par standard
Also Read:
Is Terra Creta Olive Oil Good?
Yes, it is. In fact, Terra Creta olive oil has been awarded many prizes in more than 8 international and local Greek competitions.
Some things that make this olive oil stand out are its intense fruity flavor, the balance between bitterness and pungency, and its high smoke point. 
This makes it perfect for all kinds of cooking, whether frying eggs or searing a steak.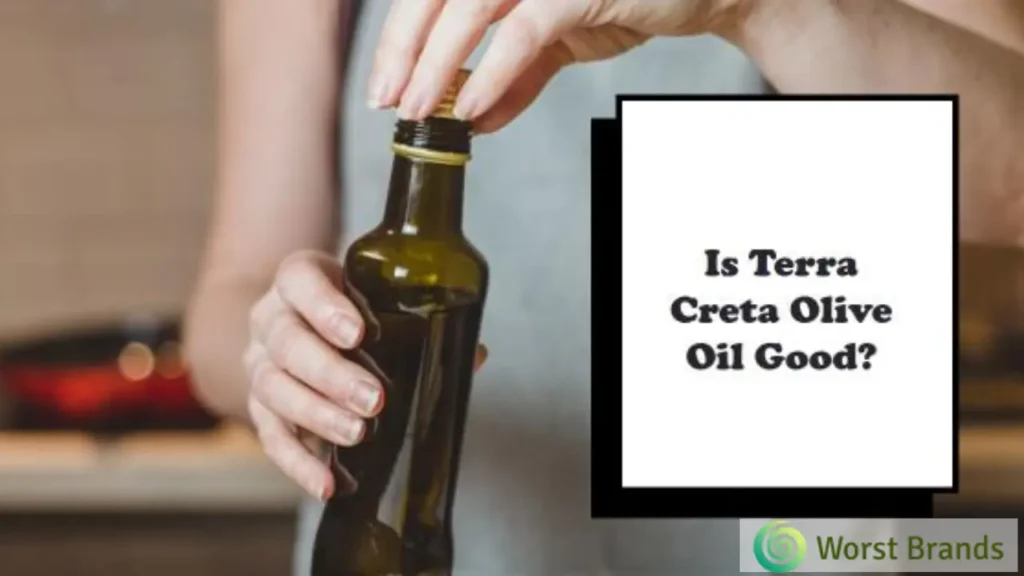 Who Makes Terra Creta Olive Oil?
Terra Creta SA is an operated business that makes Terra Creta Olive Oil. This oil is manufactured in Crete through traditional methods.
The company was founded in 2001 to produce extra virgin olive oil that would reflect the unique terroir of the Greek island.
The oil is made from Koroneiki olives, known for their intense flavor and high antioxidant content.
Is Terra Creta Olive Oil Real or Fake?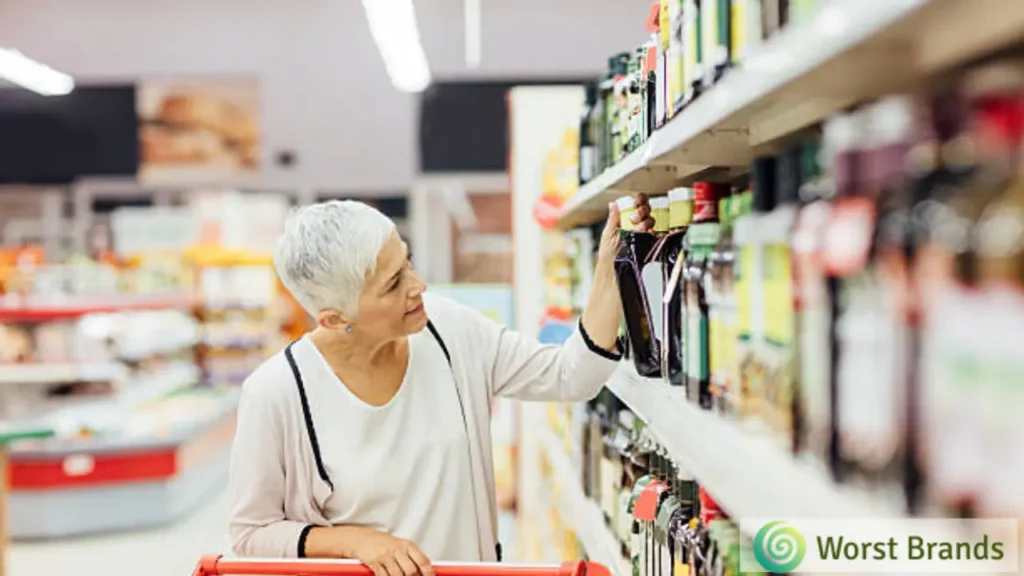 Yes, Terra Creta olive oil is real, and it's a high-quality product. It's made from olives that are grown in the sun-drenched hills of West Crete.
Moreover, the company claims that it is one of those oils in the world which are traceable.
You can trace the harvesting and manufacturing of your oil by entering your bottle code at their official website.
Plus, the company's quality control department takes the oil from many tests to ensure that you get the real product.
Is Terra Creta Olive Oil Pure?
Certainly yes, Terra Creta Olive Oil is pure.
This award-winning brand manufactures its products with 100% organic Koroneiki olives that are cold-pressed within hours of harvest.
On top of that, the brand is certified by PDO (protected designation of origin) and Kosher to ensure that you get original and pure products.
Where is Terra Creta Olive Oil Made?
The Souda region of Chania on the island of Crete is where Terra Creta's olive oil is made.
This picturesque corner of Greece is known for its fertile soils, mild climate, and abundant fresh water.
Terra Creta's groves are located in the foothills of the White Mountains, where the mix of sun and shade creates an ideal environment for ripening olives.
The oil is cold-pressed from hand-selected fruit that is then filtered through a fine mesh to create a smooth and silky oil with a delicate flavor.
Terra Creta Olive Oil Uses
There are all sorts of ways to use Terra Creta Olive Oil. Here are just a few of our favorites:
Use it as a salad dressing or dip
The olive oil's natural flavor and antioxidants make it the perfect partner for salads and fresh vegetables.
Cook with it
This Olive Oil is a great choice for sautéing, frying, or baking. It has a high smoke point, meaning it can handle high temperatures without breaking down.
Mix it into smoothies or shakes.
Adding olive oil to your favorite smoothie recipes makes getting your daily dose of healthy fats easy. Plus, olive oil's antioxidants will help protect your cells from damage.
Use it as a natural skin moisturizer.
The olive oil's fatty acids will help keep your skin hydrated and looking its best. Simply massage a small amount into your skin after showering or bathing.
Terra Creta Olive Oil Ingredients
Just like with wine, the flavor of olive oil is impacted by the terroir in which the olives are grown. Terra Creta olive oil is made from purely Greek Koroneiki olives.
Besides, it contains:
Water
Salts
Non-glycerides
Fatty acids
Outro
If you're a fan of using olive oil in your cooking, you should definitely try Terra Creta Olive Oil.
This high-quality product is made from 100% organic Koroneiki olives, so you know you're getting the real deal.
With its intense fruity flavor and balance bitterness, Terra Creta Olive Oil is perfect for all kinds of cooking.
You can use it in cold dishes like salads, as a dip, or for sautéing, frying, or baking. Plus, its silky smooth texture makes it a pleasure to use.
So why not take your love for olive oil to another level and try Terra Creta?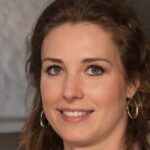 Crystal Hafley is a dedicated writer and content creator for WorstBrands, where she specializes in writing insightful reviews about kitchen appliances and fashion products.
With her expertise, Crystal provides readers with accurate and reliable information to help them make informed decisions about the brands and products they use every day. When she's not researching or writing, Crystal enjoys cooking and exploring the latest fashion trends.