Do you love Italian food? Do you dream of homemade pasta dishes and crispy, delicious pizza? If so, you need to get your hands on high-quality olive oil.
This amazing product will transport your taste buds straight to the Mediterranean coastline, giving you an authentic Italian dining experience right in your own kitchen.
But which is this product and how good is this? Here is the Cirio Olive Oil review, where we have discussed the ins and outs of the oil and answered some questions from you.
Similar Blogs:
Cirio Olive Oil Review
Cirio is an Italian olive oil company that takes great pride in its product.
They use a cold-pressing method to extract the oil from the olives and only use the highest quality olives. But are they really worth their bucks? Let's find out.
Before sharing our experience, let's tell you about their products. Cirio produces many items in its olive oil section, including:
The Delicate Cuisine (Extra Virgin Oil)
The Gentle Recipes
The Organic (Extra Virgin Oil)
The Unfiltered (Extra Virgin Oil)
The vintage Tin and others
Besides, their olive oil comes in many packaging like quarter a liter, half a liter, one liter, and 5 liters.
You can also find them in glass, plastic, and aluminum packaging. Other than that, a few of their products come for pets.
Cirio Olive Oil's taste is typically peppery, spicy, & a bit sharp compared to other olive oil brands. The smell of the oil is robust as it has a strong aroma.
As soon as we opened the bottle cap, it filled the entire kitchen with its scent.
On a lighter note, the spray version of The Classic has quite a low smell. Maybe it happened with our serving, or it generally has a truncated smell.
Just like that, the flow properties of the oil were also fantastic.
If you pour Cirio Olive Oil into your pan, you'll see it flows smoothly without showing severe viscosity.
In short, this olive oil has a light, fruity flavor that goes well with most foods.
Plus, it's heart-healthy and contains no cholesterol or trans fats. So why not give Cirio olive oil a try? You'll be glad you did.
Things We Liked
Wide range of products
The Pet version is also available
High quality in terms of taste and texture
Things We Didn't Like
Below par taste of Delicate Cuisine variant
The aroma is a bit different from The Classic variant
Is Cirio Olive Oil Good?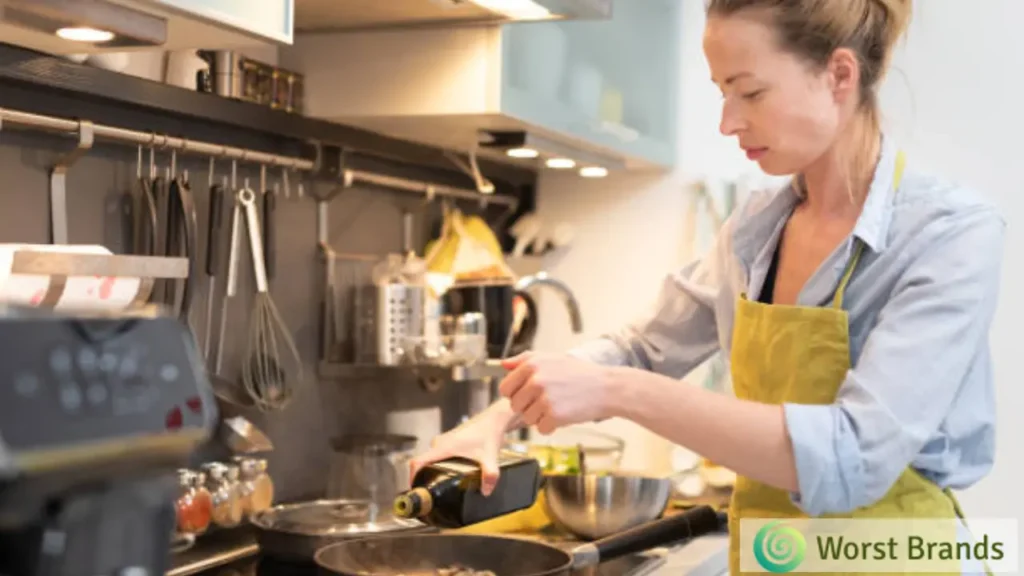 Yes, Cirio Olive Oil is good.
We admire it because of how it is selected and the qualities it possesses. And, since it has moderate acidity and powerful flavor, you may use it in various dishes.
Is Cirio Olive Oil Real or Fake?
Yes, Cirio olive oil is real.
It's brand of olive oil from Italy and is known for its high quality. Moreover, it is totally made of pure olives.
Some people might say that fake olive oils are out there, but as long as you're buying a reputable brand like Cirio, you can be sure you're getting the real thing.
It has a beautiful aroma and delicious taste that speaks of its authenticity.
Is Cirio Olive Oil Pure?
It's a bit more complicated than that. If by purity it means made out of only olives, then it is pure.
However, Cirio Olive Oil is made of more than one olive, and some people can question its goodness.
Other than that, we don't find any kind of solvents, additives, or chemicals in this brand. So, when you see the word "Pure" on the bottle of Cirio Olive Oil, they really mean it.
Who Makes Cirio Olive Oil?
Pietro Coricelli is the company behind Cirio Olive Oil production.
A leading olive oil producer, this brand is known for choosing only the highest quality olives and producing olive oil that consumers would love worldwide.
Pietro Coricelli has taken over the output of Cirio Olive Oil since 2006.
Today, it oversees every step of Cirio's production process, ensuring that each bottle of oil meets the same high standards he set almost 150 years ago.
Where is Cirio Olive Oil Made?
Cirio Olive Oil has been made in Italy since 1856, and it is one of the most popular brands of olive oil in Europe as well as in the world.
The company was started by Francesco Cirio to preserve tomatoes and sell them in Turin.
Since then, the company has expanded its business in many departments, with olive oil being one of them.
Cirio Olive Oil Uses
Cirio olive oil can be used for all sorts of things, from sautéing vegetables to making a salad dressing. You can also use it as a final addition to cooked dishes.
On top of that, you can also use this olive oil in marinades to add flavor and moisture to meats or poultry.
Besides, if you are a person who loves eating raw, this oil should be in your kitchen.
Cirio Olive Oil Ingredients
Cirio Olive Oil is made with 100% pure, cold-pressed olives. It's also cholesterol-free, sodium free, and contains zero grams of trans fat per serving.
Final Verdict
Our closing arguments favor Cirio Olive oil as this brand has successfully produced some of the best olive oils in Europe.
This company is Italy-based and has been working on this planet since 1856.
Their olive oil is quite good and is real. They have never disappointed their customers, as evidenced by a large shopper base.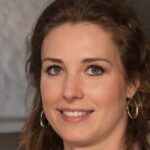 Crystal Hafley is a dedicated writer and content creator for WorstBrands, where she specializes in writing insightful reviews about kitchen appliances and fashion products.
With her expertise, Crystal provides readers with accurate and reliable information to help them make informed decisions about the brands and products they use every day. When she's not researching or writing, Crystal enjoys cooking and exploring the latest fashion trends.