Do you like to cook? Do you like to eat? Do you like olive oil? If you answered 'yes' to any of those questions, then today's your lucky day.
We are here to talk about the finest olive oil on the market. This stuff is legit, and you're seriously missing out if you're not using it in your kitchen.
Here is the Enzo Olive Oil Review to give you the ins and outs of the product. Keep reading to know more.​
Enzo Olive Oil Review
Enzo olive oil is a premium product that delivers on taste and quality. The company has been producing olive oil since 2011. Let's break down the real essence of this oil:
This Olive Oil is perfect for dressing salads and pasta, adding a delicious flavor to grilled vegetables.
The Enzo team sources the best olives from their farms in California to create a unique blend that is both flavorful and healthful.
The oil is produced in small batches to ensure freshness and is bottled in beautiful dark green glass bottles that look impressive on the table.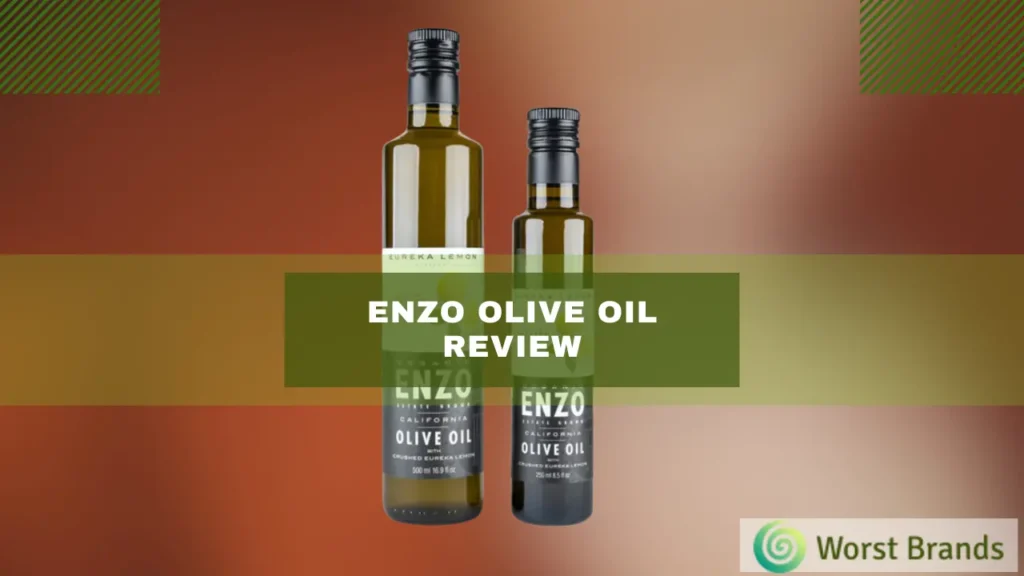 Here are some of their top-selling products:
Organic Extra Virgin Olive Oil – Medium
Organic Extra Virgin Olive Oil – Delicate
Organic Extra Virgin Olive Oil – Bold
Organic Basil Crush Olive Oil
Organic Eureka Lemon Crush Olive Oil and others
In the words of one food critic, "It's liquid gold." Enzo olive oil is made from a blend of Koroneiki, Arbosana, and Arbequina olives.
The Enzo Extra Virgin Olive Oil has a rich, peppery flavor that makes it perfect for salads, pasta dishes, or just about anything.
It's also cholesterol-free and sodium-free, so you can enjoy its delicious flavor without the guilt.
Last but not least, the company is certified by USDA as well as California Olive Oil Council. They make sure that their products are real and pure.
You may find additives like lemon or basil, but they are harmless and intensify the overall taste.
Things We Liked
A wide array of products
Oil is extracted from top-quality olives
More than 180 awards speak of the company's authenticity
Things We Didn't Like
Additives can be present, which some people may not like
You might also love to read our take on other popular olive oil brands:
Is Enzo Olive Oil Good?
Yes, Enzo Olive Oil is a good brand.
It's cold-pressed and has a delicious, nutty flavor. It's also USDA-certified organic and non-GMO.
The company has won over 180 national and International awards, including a California Olive Oil Council award.
It also holds the USDA organic certificate, which means its products are organic.
Moreover, the taste and quality of their products are second to none. They take great care while selecting the olives for extraction.
Besides, there are many testing processes to ensure the authenticity of their products.
Who Makes Enzo Olive Oil?
A company called Enzo Oil Company makes Enzo Olive Oil. It is based out of sunny Southern California.
From milling to bottling, they take great pride in producing a top-quality product that captures the essence of the Mediterranean diet.
Is Enzo Olive Oil Real or Fake?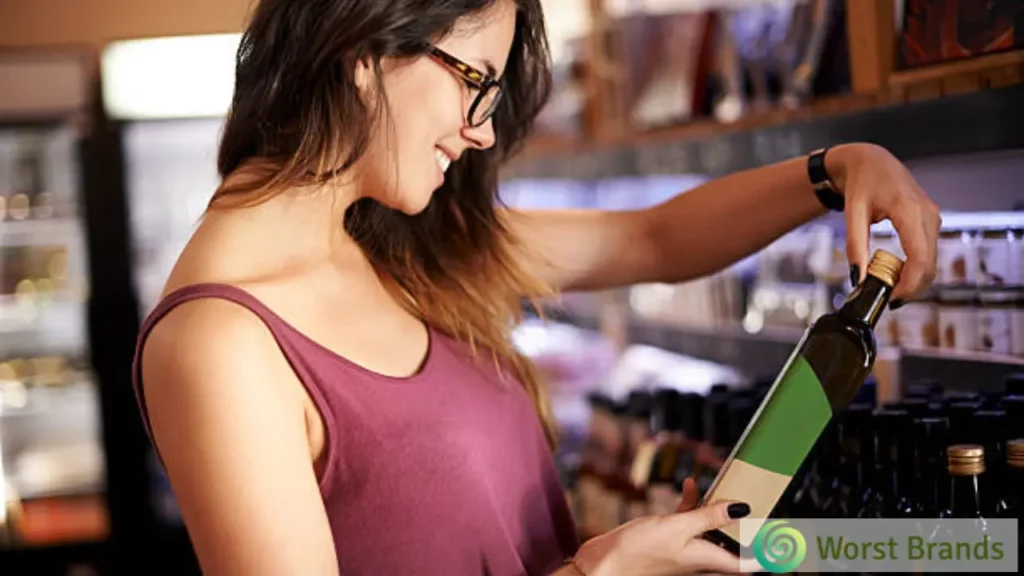 Enzo Olive Oil is real.
It is made from 100% California-grown olives and processed in a state-of-the-art facility. It's cold-pressed to retain all the natural flavors, antioxidants, and vitamins.
Its delicious fruity taste makes it great for salads, pasta dishes, or just dipping bread.
Is Enzo Olive Oil Pure?
Partly yes, Enzo Olive Oil is pure.
This oil is cold-pressed from the first cold pressing of the olives and contains no chemicals or solvents.
Their products, like Organic Extra Virgin Olive Oil, contain no additives.
However, some products like Organic Eureka Lemon Crush Olive Oil may contain other recipes, and some contain Basil and clementine oil.
These additives don't impact the quality of Olive oil. In fact, they enhance the physicochemical properties of the oil.
Where is Enzo Olive Oil Made?
Enzo Olive Oil is made in the Central San Joaquin Valley of California by Enzo Olive Oil Company. The Ricchiuti family owns this brand.
They started their business in 1946 by growing, shipping, and packing cotton and plums. They kept scaling their business and entered olive oil production in 2008.
Enzo Olive Oil Uses
Enzo Olive Oil is a great way to improve the taste and texture of your food. It's perfect for salads, pasta dishes, and dipping bread.
It is also a healthy alternative to other cooking oils because it is low in saturated fat and cholesterol.
Olive oil is a great marinade for meat or fish. It helps keep the meat or fish tender and moist and adds tons of flavor.
Enzo Olive Oil Ingredients
Enzo Olive Oil is made with 100% Californian olives and contains no chemicals, preservatives, or artificial flavors.
They also have:
Salts
Water
Omega fats
Unsaturated fatty acids
Glycerol
Summary
Enzo Olive Oil is one of those oils extracted from pure olives. They don't contain any chemicals or solvents.
However, you may find natural additives like lemon or basil oils in the oil to enrich the flavor.
The same name company, Enzo Oil Company, makes this Olive oil. It is extracted in the sunny areas of California.
You can avail yourself of plenty of uses from the oil, including marination, dressing, and frying.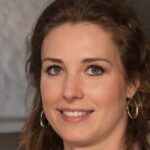 Crystal Hafley is a dedicated writer and content creator for WorstBrands, where she specializes in writing insightful reviews about kitchen appliances and fashion products.
With her expertise, Crystal provides readers with accurate and reliable information to help them make informed decisions about the brands and products they use every day. When she's not researching or writing, Crystal enjoys cooking and exploring the latest fashion trends.