Olive oil has now become the need of every kitchen closet. Be it used for cooking or salad dressings; olive oil is an excellent alternative to other oils in the market. The health advantages are what set them apart.
However, choosing the best olive oil out of all the olive oil brands available can be hectic. Isn't it?
But don't you worry, because we are here for the rescue as we are going to do a Lucini Olive Oil Review, which is one of the most widely used olive oil used in the US?
Lucini Olive Oil Review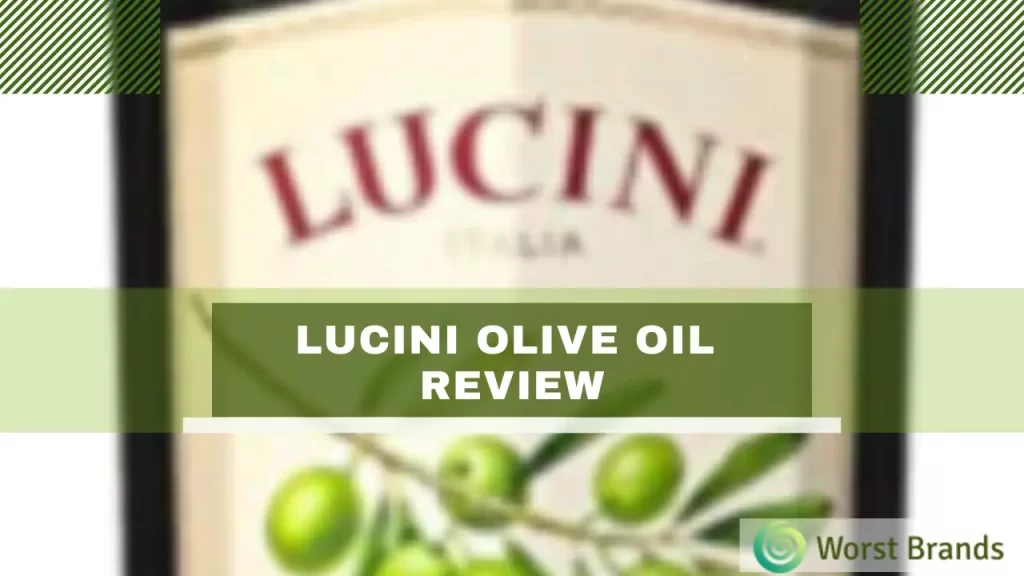 Similar Blogs:
About Lucini:
Lucini Italia was founded in 2015 to provide the best olive oil in the market by using the highest quality olives. Today, California Olive Ranch owns and produces Lucini Italia.
The company stands tall among the top producers and distributors of olive oils in the US. Lucini's excellent quality and commitment to excellence have earned a name for themselves in a brief time.
Following is a brief review from our team of their flagship olive oils.
1. Lucini Premium Select Extra Virgin Olive Oil Review:
Lucini Olive oil is non-GMO verified and vegan-friendly with a light and fruity smell. The olives are crushed within 24 hours to maintain a fresh flavor.
The first impression was mild hints of almonds and a peppery finish, a slightly bitter taste. One can also feel vibrant notes of tomatoes and artichokes.
Lucini extra virgin olive oil is densely packed with energy, having over 130g of calories per tablespoon with 14g of healthy fat. It is also trans-free.
In addition, it can be used in finishing meats. We tried sautéing vegetables. Because of its high smoke point, it may also be used for frying and baking.
Salad dressings are another thing to pair with this extra virgin olive oil. Drizzling over bread or chocolate would increase the deliciousness of your meal.
Glass bottle usage is impressive, and it offers them a huge competitive advantage.
The price is slightly higher than the other alternatives with the same quantity available.
It can be easily accessed at your nearest Walmart, or you can buy it from their website too. Overall, an excellent product to buy.
2. Robust Garlic Extra Virgin Olive Oil Review:
An amalgamation of premium superior extra virgin olive and fresh garlic oil, it is an absolute treat for all garlic lovers.
A dense and robust garlic flavor with a mild nutty touch is evident from the first try. The aroma is fresh, giving an authentic olive oil feel with a fine blend of garlic.
This one again comes with non-GMO, vegan, and Kosher tags. The nutritional content is the same as we saw in the Lucini Premium Select Extra Virgin Olive Oil, with a calorie count of 130g and 14g of fats.
It is conducive for sauteing vegetables as it has a high smoke point. Marinating your chicken with it can also be another good option. You may also roast potatoes and onions with it.
A dark bottle can be again seen to protect the olive oil from harmful UV radiation and maintain the freshness of olive oil, but still, we recommend storing it in a cool and dark place.
The price is neither too high nor too low. It is widely available around the country and may be purchased online as well. If you like garlic, it is definitely worth a try.
3. Lucini Italia Delicate Lemon Extra Virgin Olive Oil Review:
Infused with lemon, this extra virgin olive oil is not what you get to see every day. Its unique bright lemon citrus flavor coupled with the flavor of the Lucini staple EVOO perfectly complements everyday dishes.
Although we saw some people commenting online about its bitter taste, real lemon lovers just loved this special edition.
We tried it with salmon and vegetables, and it left a taste to be remembered. It's also great for sautéing veggies and sauces with vinegar. The nutritional content is the same as we saw in previous EVOOs.
The price is average, and the olive oil is easily accessible online and at the nearest stores.
Customer Reviews: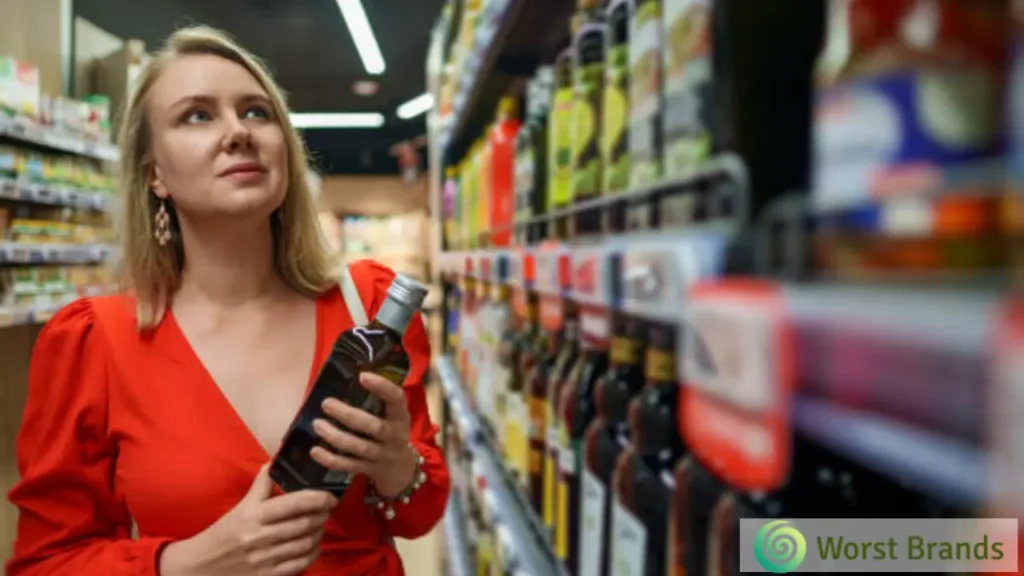 Most people loved the diversity of their olive oils and the usage of glass bottles. Some said it is a bit expensive, but its quality overshadows this aspect of olive oil.
Many customers complained that when they ordered it on Amazon, they got fake products and not the original Lucini olive oil.
So we'll recommend you guys buy only from authentic vendors and save money.
Final Verdict
Dive into the Lucini treasure trove, and let your kitchen bask in the splendor of these exquisite oils.
With the Premium Select's almond whispers, the garlic-rich embrace of the Robust Garlic, and the zesty allure of the Delicate Lemon, each bottle is an invitation to culinary brilliance.
Keep your eyes sharp for authenticity, and let these liquid gold gems elevate your meals from ordinary to extraordinary.
Treat yourself and savor every drop of Lucini's dedication to excellence.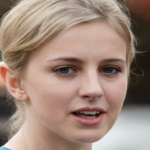 Erica Steven is the founder and lead writer of WorstBrands, a site dedicated to providing honest and trustworthy reviews about outdoor gear and fashion products.
With a passion for exploring the great outdoors and staying up to date on the latest fashion trends, Erica uses her expertise to provide valuable insights into the products that matter most to her readers.
Whether you're looking for camping equipment or the latest fashion accessories, Erica's articles are the perfect resource for finding the best products that fit your lifestyle.