WorstBrands.com is a participant in the Amazon Services LLC Associates Program, an affiliate advertising program designed to provide a means for sites to earn advertising fees by advertising and linking to Amazon.com
Whether you play games, watch movies, or type reports, only good-quality monitors will suffice for your viewing pleasure.
This is why it is important to know the worst monitor brands to avoid at all costs when buying.
However, choosing the right monitor for your needs can be difficult because there are hundreds of options out there. They all vary in size, shape, quality, and performance.
After testing 25 different monitor brands and models, we selected the below 5 worst monitor brands that you should avoid:
AOC – Q2781PQ
Gigabyte – G27Q
Philips – Momentum 436M6VBPAB
Acer – Predator X34
MSI – Optix MAG241C
Surely you don't want to waste money on a monitor that isn't suitable for your needs.
So, check out our list of the worst monitor brands which our team has written after doing research and getting feedback from professional gamers.
5 Worst Monitor Brands To Avoid
Related:
Our expert team reviewed the top monitor brands available on the market.
Based on their performance, price, quality, durability, and features, we have made our list. Our goal is to help you in choosing the right brand instead of wasting bucks on the bad options.
Here is our list of the worst monitor brands to avoid in 2022.
1. AOC – Q2781PQ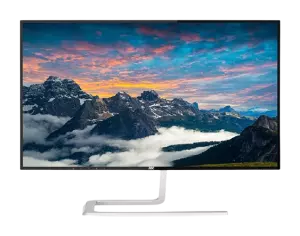 The AOC Q2781PQ is a 27-Inch monitor with 2560 x 1440 resolution and an IPS panel. It also has a display port, 2 x HDMI, and a VGA port. This display is ideal for office use.
However, if you are a gamer, stay away from this model for the following reasons:
Slow pixel response time is annoying while playing games.
Backlight leakage
Limited tilt range
Lacks height adjustment
2. Gigabyte – G27Q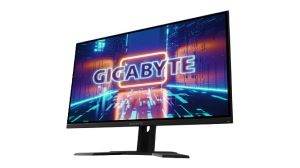 The Gigabyte G27Q, G34WQC, and G32QC are three gaming monitors from Gigabyte that offer excellent money value.
However, the G27Q is an outstanding gaming display at an affordable price. Its screen size is 27-Inch, with QHD wide 1440p resolution, a VA panel, and a 165Hz refresh rate.
Also, there is a display port, HDMI, and 2 USB ports in the hardware interface.
Despite being good, this model has the following drawbacks that should be considered before buying.
Below average viewing angles
Bad black uniformity
The brightness isn't high enough for HDR.
Poor ergonomics
3. Philips – Momentum 436M6VBPAB
The Philips Momentum 436M6VBPAB is a 43-Inch, 4K display with an excellent peak brightness.
It also comes with gaming features, such as FreeSync variable refresh rate (VRR) support and very low input lag.
Actually, this monitor is specially designed for console gaming.
But, before counting on this model, check the cons of this model.
Limited calibration options
Too big for PC use
No TV tuner
HDR is underwhelming
Only one HDMI input
4. Acer – Predator X34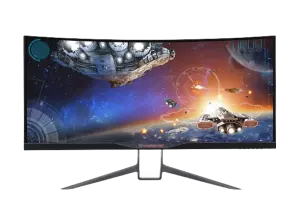 The Acer Predator X34 is a 34-Inch display well-known for its curvy design.
It is a gaming monitor with a high 1440p ultra-wide resolution, an IPS panel, and NVidia's G-Sync anti-tearing technology.
It also has a fast response time speed, a high 120Hz refresh rate, and extremely low input lag.
The following drawbacks exist in this model that you need to know.
Only two video inputs
OS OSD controls are a little fiddly
No FreeSync option
Speakers aren't great
IPS glow visible in dark scenes of games or videos
The base stand is wide
5. MSI – Optix MAG241C
The MSI MAG241C is an excellent 24-Inch curved gaming monitor.
It has a VA panel with a 1080p resolution and a 3,000:1 static contrast ratio.
Also, it offers perfect gaming performances because of its high refresh rate (144Hz), and quick 1ms MPRT speed, and very low input lag.
Despite being one of the best gaming monitors, the following are the drawbacks you should before buying.
No USB ports and speakers
No NVIDIA G-Sync
Does not swivel left or right
Faulty default grayscale accuracy
Frequently Asked Questions
What are low-quality monitor brands?
Since every brand has its distinct features and qualities, you must first decide the purpose and usage of the monitor in your life.
After that, you will be able to rectify the worst monitor brands. Based on various factors, here is our list.
• AOC – Q2781PQ
• Gigabyte – G27Q
• Philips – Momentum 436M6VBPAB
• Acer – Predator X34
• MSI – Optix MAG241C
What are the best quality gaming monitors?
There are a lot of decent gaming monitors on the market. It is better to pick the one that suits your requirements. However, the following are our top picks for gaming.
• LG – 48 CX OLED
• Samsung – Odyssey G7
• ASUS – ROG Strix XG27UQ
• Dell – Alienware AW2521H
• MSI – Optix MAG274QRF-QD
What size monitor do pro gamers use?
24-inch.
The main reason is, the 1080p 24-inch display is the standard size for many games in tournaments.
Conclusion
The selection of a brand highly depends on your priority and usage of a monitor in daily life.
Picking up the right brand is essential for a better experience. Studies done by research organizations suggest that a good quality monitor with a large screen can improve productivity drastically.
We hope after reading this guide on the worst monitor brands, you will make the right decision.
Here is some advice, always check the reviews, pros, and cons of the product before buying. If you have any more questions, please leave a comment below.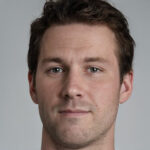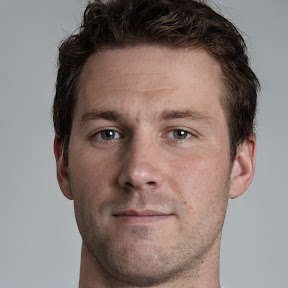 As the Lead Editor and Author at WorstBrands, Christopher Evans has earned a reputation for fearlessly honest brand reviews. Beyond his professional expertise, he takes immense pride in being a devoted father and embraces his insatiable wanderlust. With a passion for travel, Christopher's adventures influence his unique perspective on brands and their impact. His captivating writing not only guides consumers but also offers invaluable insights to companies looking to improve their products and services.