Printers are, without a doubt, among the most vital office and home equipment. When they work well, they can make our lives incredibly convenient.
As consumers, sleek designs and impressive marketing tactics often enticed us.
Yet, this allure can sometimes lead to disappointment, much like when you invest in a poor computer or the least reliable tablet.
We've all been there: paper jams, faded prints, or the dreaded low ink warning just when you need to print something important.
Today, we are going to shed light on some of the worst printers to avoid in 2023. Let's discover which ones are truly not worth the investment.
List of Worst Printer Brands
After testing, the worst printers that lack performance, features, and reliability are HP LaserJet Pro M254dw, Epson Workforce WF 2860, and Lexmark B2236dw.
1. HP LaserJet Pro M254dw
The HP LaserJet Pro M254dw Wireless Color Laser Printer initially seemed promising, but my experience using it was filled with challenges.
Firstly, HP's support was disheartening. Even though my operating system was listed as compatible, the support staff blamed my OS rather than addressing printer-specific issues.
The printing process was anything but seamless. Simple tasks, like printing 5×7 cards, turned into hour-long endeavors due to mandatory manual paper-size inputs and unnecessary cleaning cycles.
Furthermore, the printer's erratic behavior when handling envelopes was confusing, with it often switching text direction mid-job, wasting countless envelopes.
To cap it off, despite its advertised wireless capabilities, the printer consistently went offline.
Overall, the HP LaserJet Pro M254dw's performance was a letdown with technical and support-related pitfalls.
2. Epson Workforce WF-2860
Epson Workforce WF-2860 seemed perfect at first glance. Yet, just like choosing a bad laptop from a reputable brand, this printer became more of a problem than a solution.
Starting with its complexity, I was looking for a straightforward home printer, but its complicated settings made even the simplest tasks tedious.
When I attempted to use the scanner, to my surprise, it turned out to be defective, refusing to even allow the ink to be loaded.
And, when the time came to replace the ink cartridges, I was met with challenges that felt disproportionate for such a routine task.
Moreover, the scanner's communication issues with Windows 11 required me to rope in Epson's elevated support – a time-consuming effort.
The device displayed unreliable command signals and demonstrated huge ink consumption even after connecting.
After my numerous encounters with these issues, I can't help but label the WF-2860 as the worst inkjet printer I've ever used.
3. Lexmark B2236dw Black and White Laser Printer
The Lexmark B2236dw Black and White Laser Printer, while boasting a commendable 36 ppm speed, is riddled with shortcomings.
Large-volume print tasks frequently fail to complete or reprint certain pages without reason.
Despite its laser technology, the toner is costly and requires premature replacement, even when it's still functional.
The in-built software lacks intuitiveness, defaulting to 2-sided printing and requiring manual adjustments for single-sided documents.
Furthermore, the paper drawer's limited capacity and paper jams make it even less appealing.
Given these flaws, the B2236dw stands out as a laser printer to avoid, ranking high among the worst inkjet printers on the market.
5 Red Flags to Identify Bad Printers?
There are numerous printers available in the market. Some are gems that shine, while others are bad printers, poor performance, and tech troubles.
Here are some tips to identify the least reliable printers.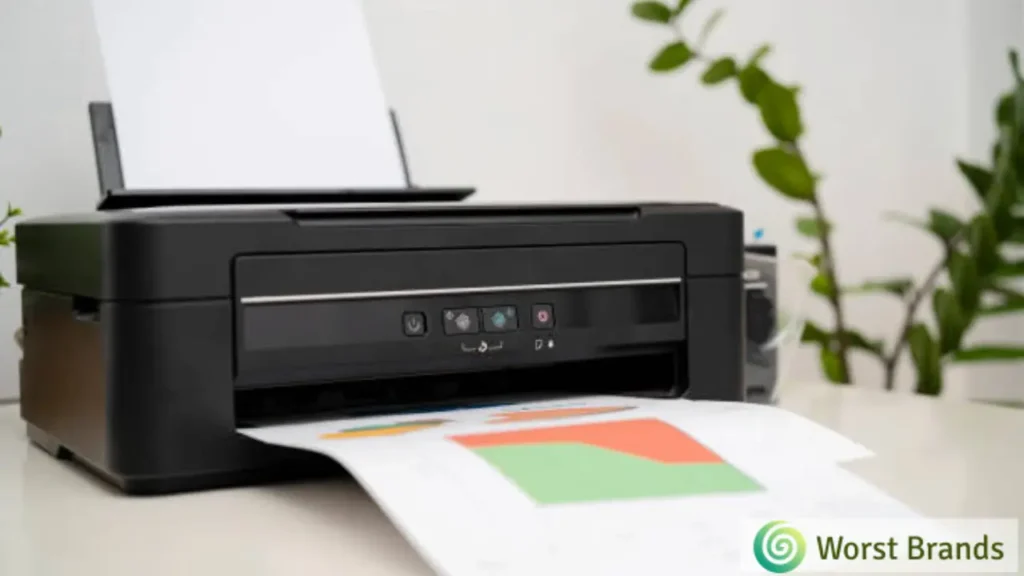 Durability Concerns:
A significant sign of a subpar printer is its build quality. If the printer appears to be made of cheap materials, especially brittle plastic, it might not withstand regular usage.
Many users report specific models failing or breaking down within a short time frame.
If a particular model has numerous such reports, it might be wise to consider other options.
Ink and Cartridge Issues:
While some printers might be attractively priced, their ink or toner cartridges could be exceedingly expensive.
Furthermore, the operational cost over time can be high if the ink depletes unusually rapidly.
When assessing a printer's value, it's essential to look at the total cost, including cartridge replacements.
Driver and Software Challenges:
Modern printers require compatible and stable software drivers to function effectively.
If multiple users mention frequent driver crashes, compatibility issues, or lack of updates, this indicates underlying software problems with that model.
Print Quality and Performance:
The primary function of a printer is to produce clear, high-quality prints. If the output quality is blurry, lacks color accuracy, or is inconsistent, it might not be worth the investment.
Features and Usability:
A good printer should be user-friendly, with a straightforward interface. Limited connectivity options or an overcomplicated user interface can make routine tasks cumbersome.
Conclusion
Choosing the right printer is crucial for both home and office needs. As you've seen, even some top brands can have the worst printers that might not meet expectations.
Issues like inconsistent tech support, complicated operations, or frequent technical problems can hinder your productivity.
It's always best to do thorough research and test a model before settling on a purchase.
Aim for a printer that's reliable and easy to use, ensuring that your tasks run smoothly. Making an informed decision will save you time and effort in the long run.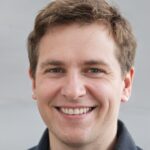 Steven Settles is a professional content writer with over 7 years of experience in writing for different niches, including brand reviews, technology, fitness, and more.
Currently, he is working as a content writer for WorstBrands, where he provides insightful reviews of different products, including home appliances, outdoor gear, fashion, and kitchen products. In his free time, Steven enjoys traveling and exploring new places.