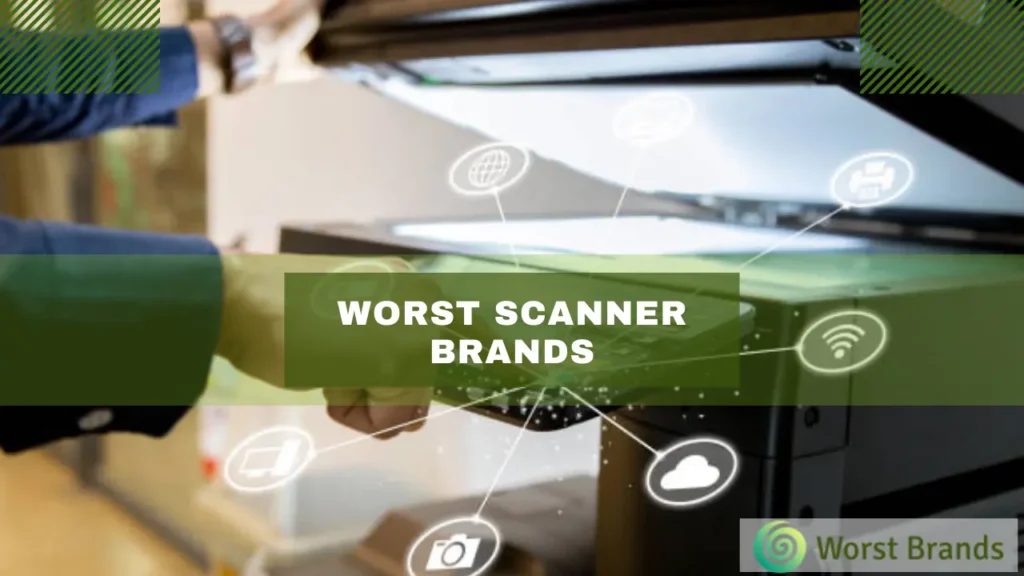 You've probably heard a lot about the best scanners on the market. It's easy to find countless reviews and recommendations about top-tier brands and the most reliable devices.
But what about the other side of the coin? It's equally important to know about the bad scanner brands.
After all, no one wants to invest in a product that falls short of expectations, similar to some of the disappointing digital cameras or bad WI-FI routers on the market.
Based on user experience, reliability, ease of use, and consistency, Canon, Plustek, Hczrc, and Epson are the worst scanner brands to avoid.
Worst Scanner Brands
Before diving in, let me clarify that everyone's experience might vary. We've made a list based on personal experience, broader feedback, and collected consensus.
1. Canon imageFORMULA
After much anticipation, I recently acquired the Canon imageFORMULA RS40, expecting the typical quality associated with Canon. However, my experience could have been more impressive.
A prominent issue was the vertical streaks appearing in every scan. Canon's choice to use individual LEDs, each with varying brightness, contributed to this inconsistency.
The streaks persisted even when I adjusted the resolution from 200 to 600 dpi. Additionally, I faced connectivity challenges.
The device repeatedly failed to register its connection despite ensuring everything was correctly set up.
Considering its price, I was also surprised to find no Wi-Fi capabilities, making it heavily reliant on cables. Software issues compounded my frustrations.
Lastly, the automatic document feeder occasionally didn't recognize new documents, requiring frequent restarts.
Coupled with limited customer support, the RS40 left much to be desired.
I expected a more reliable performance for a product from Canon and at its price.
2. Plustek
The Plustek PS186 Desktop Document Scanner offers features like a 50-page Auto Document Feeder and compatibility with several Windows versions. However, the overall user experience was rather disappointing.
Setting up the scanner is challenging, particularly for English speakers, as the essential calibration sheet was missing.
Additionally, while many modern devices have moved past CDs, the PS186 still relies on a CD for software installation.
Although there's an online download option, it often fails mid-installation.
Once set up, the scanner performs inconsistently, often pulling multiple sheets at once rather than scanning page-by-page.
The quality of the scans is mediocre, making them less suitable for professional needs. The most significant drawback is the software.
Without a stable OCR installation, the scanner's functionality is severely compromised. Even with tech support's help, the issue persists.
Given these drawbacks, seeing the Plustek as anything other than a contender for the worst document scanner brand is challenging.
3. Hczrc Portable Scanner
Equipped with features such as JPG/PDF format selection and a 900 DPI resolution, the Hczrc Portable Scanner promises much but delivers little.
Scanning multiple documents is more of a chore than convenience, often riddled with errors.
Many users, including myself, have faced issues with the device not working post-charge.
Despite taking all precautions, the scans still frequently turn out blurry.
Unfortunately, with such glaring issues, it's hard not to place the Hczrc Portable Scanner in the list of the worst document scanner brands.
4. Epson
Next on my list of scanner brands to avoid is the famous Epson. Interestingly, the brand has also earned its reputation for making the least reliable printers.
Despite promising features of Epson Perfection, like Scan-To-Cloud and a 4800 Optical Resolution, the scanner stopped working within a few months.
My attempts to reach Epson's customer service were unfruitful, with unmet promises of callbacks and support.
The technical challenges were more pronounced when I connected the scanner to my computers; it disrupted my USB drives and refused to power on.
While the scanner might have impressive specs on paper, its real-world performance and after-sales service were disappointing.
Conclusion
You'll probably think that selecting a scanner would be an effortless experience.
You'd expect to find reliability, especially from renowned brands, but as we've discussed, not all deliver on their promises.
It's essential to be cautious and informed, especially when some of the industry's big names have models that rank among the worst scanner brands.
Don't just look at the shiny features and specs; consider the real-world performance and the experiences of others.
As you search, prioritize reliability and ease of use over fancy claims.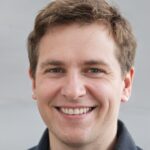 Steven Settles is a professional content writer with over 7 years of experience in writing for different niches, including brand reviews, technology, fitness, and more.
Currently, he is working as a content writer for WorstBrands, where he provides insightful reviews of different products, including home appliances, outdoor gear, fashion, and kitchen products. In his free time, Steven enjoys traveling and exploring new places.