WorstBrands.com is a participant in the Amazon Services LLC Associates Program, an affiliate advertising program designed to provide a means for sites to earn advertising fees by advertising and linking to Amazon.com
Many people are now working from home because of the "Work From Home" trend that started after the recent pandemic, and the Wi-Fi router is doing much more than just playing games and watching movies.
So, the worst WiFi routers can make your work stressful because of frequent fluctuations and various other issues.
There are a number of router options out there. In order to make the right choice, you must first check the worst WiFi routers to avoid on the market.
So, we have selected some poor router brands based on their performance, connection limits, speed, signal strength, price, and durability.
The worst wifi router brands as per user rating and our research are Netgear, Securifi, Amped Wireless, TP-Link and D-Link.
List of 5 Worst WiFi Router Brands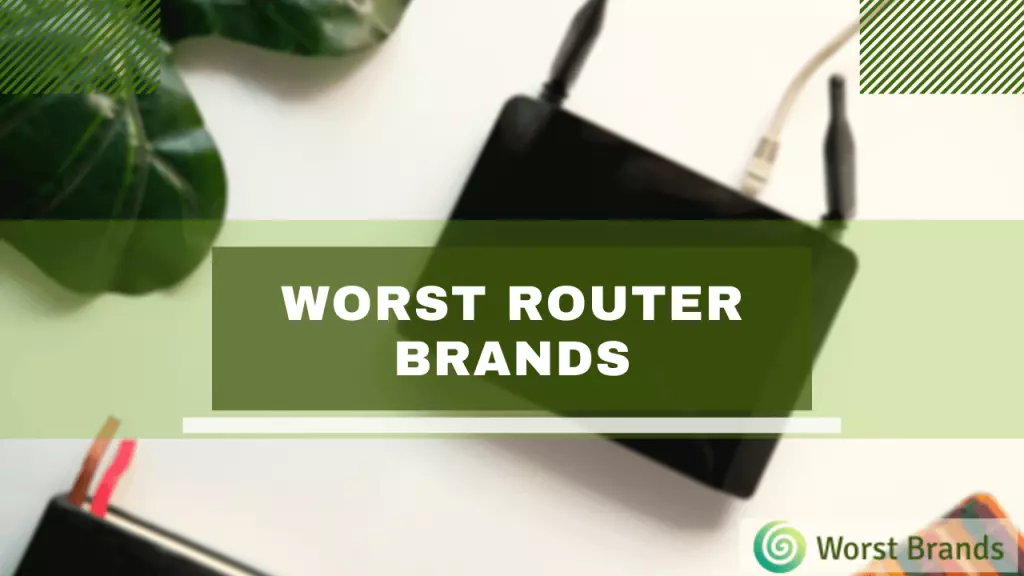 Here is our list of the worst Wi-Fi router brands to avoid in 2023.
1. NETGEAR – Nighthawk R7000
The Nighthawk is Netgear's newest dual-band 802.11ac router in the company's premium line-up. The router has a trapezoid shape and flared edges and looks as good as it sounds.
The NETGEAR Nighthawk R7000 Smart Wi-Fi Router is designed for those looking to save money when setting up a new wireless network.
It has a decent data transfer speed of 1300 Megabits Per Second with 140 feet range of 2.4GHz.
However, this device is not perfect, with an only average throughput of 2.4GHz. It also takes a long time to make adjustments to the settings.
Below are the following drawbacks of this device.
Mediocre range and inconsistent connectivity
Poor Bridge mode configuration
Throughput in the 2.4GHz band is lower than expected
It takes too long to implement changes made to the settings
2. Securifi – Almond Wifi Router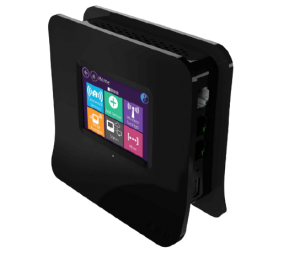 The Securifi Almond Wi-Fi system is a three-piece network that expands wireless connectivity in your home.
It has the fastest data transfer speed of 300 Megabits Per Second with a range of up to 5,000 sq. ft.
Despite having great speed and distinct features in this model, Securifi has been unable to satisfy its users.
The following are the drawback of this model.
Weak signal strength
Heats up when the connection limit is full
Configuration options are limited.
Some program is already in beta mode.
On a small screen, it isn't easy to tap items
Expensive
3. Amped Wireless – AC1900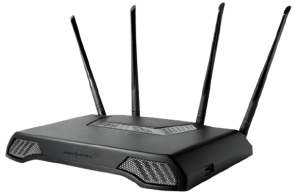 The Amped Wireless Titan AC1900 has a wireless range of up to 10,000 sq. ft. and a maximum output capacity of 800 megawatts.
Smart security, WPA2, WPS, WPA2, guest Wi-Fi networks, and customizable Wi-Fi coverage are among the features of Titan AC1900.
Although this system performs well in the 5GHz band over short distances, it fails miserably at longer distances.
Furthermore, the 2.4GHz band is at a mediocre level, and it fails band steering.
The following are the drawback of this model that you need to know.
Lacks parental controls
Disappointing range and data transfer speed
Wi-Fi signal instability
Poor product quality
Pricey
4. TP-Link – C5400X Wifi Router
The Archer C5400X is a large 802.11ac router with several LAN ports, parental controls, Trend Micro malware security, and simple QoS settings.
Also, it has a data transfer speed of 2167 Megabits Per Second with a range of 100 feet.
It is a Tri-band Wi-Fi router with a dedicated band for gaming traffic.
The total data transfer speed is 5334 Megabits Per Second, including two GHz bands and one 2.4 GHz band.
If you are a professional online gamer, the TP-Link – C5400X might be a decent option for you. But is it really worth buying?
Since it is a costly device, you must look into the drawbacks of this router before buying.
It often drops Wi-Fi connection and may take a while to reconnect the clients
The 2.4 GHz band is weak and stops working after a few months
It is not durable, and the device hardly lasts for a year
It is a large device for small spaces.
Antennas can't be aimed
Expensive
5. D-Link – EXO AC2600 (DIR-822)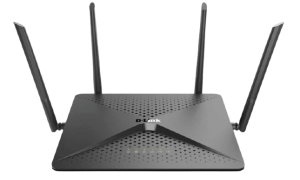 The D-Link AC2600 DIR-822 is a low-cost dual-band router with advanced wireless connectivity.
Beamforming, Smart Connect band steering, and MU-MIMO data streaming are among the features of this router.
However, it only performs well in close range. Antivirus security and parental controls are some other issues to include this model in the list of worst routers.
The followings are the reasons to avoid the DIR-822.
There is no built-in malware security.
Limited parental control options
The signal strength is weak and often disconnects the clients
Heat build-up issue
It isn't the fastest on the market
Not durable
Frequently Asked Questions
How long do Wi-Fi routers last?
The average lifespan of a Wi-Fi router is around 6 years. If we calculate it in hours, a standard Wi-Fi router can last up to 45,000 hours. However, a poor router model can die sooner than the estimated lifespan.
Do routers wear out?
Yes, routers do wear out because of heat. Heat is the biggest enemy of routers and affects the total lifespan of the device.
Several factors cause heating in routers, such as exceeding the connection limit and clogging of dust on the device.
How can I tell if my router is going bad?
If your router isn't working well, there are a few signs to look for. The symptoms of a bad router are as follows.
1) The constant dropping of internet connection
2) Slow internet speed
3) Doesn't accept new devices
4) Overheating
5) Sudden stoppage
6) Poor signal strengths
7) Longer download times
Conclusion
While shopping for a new router, think about the size of your coverage area, the number of clients you will be serving, and the types of devices you will ll be linking.
Without the correct requirement, you might get a router that will not be able to support the devices.
We hope the list helps you better understand the worst Wi-Fi routers in today's market. You may find many articles on good brands, but hardly anyone tells you which router brands to avoid at all costs.
This is why our team decided to compile underperforming brands to help you choose the correct device.
Before buying a router, make sure to check the customer reviews about a specific device. There are a number of cheap devices available in the market.
So, don't rely on a brand whose name is unfamiliar to you.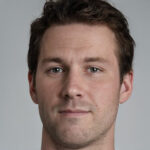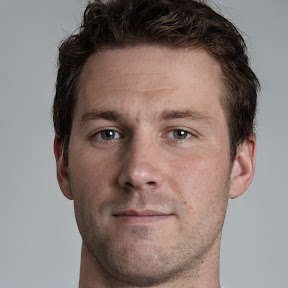 As the Lead Editor and Author at WorstBrands, Christopher Evans has earned a reputation for fearlessly honest brand reviews. Beyond his professional expertise, he takes immense pride in being a devoted father and embraces his insatiable wanderlust. With a passion for travel, Christopher's adventures influence his unique perspective on brands and their impact. His captivating writing not only guides consumers but also offers invaluable insights to companies looking to improve their products and services.