A few months ago, I had a sudden urge to cover my greys. I was aware of the damage that came along with it.
I was fretting over the insane bill I was charged for the services. During this, my stylist wrote me a long list of aftercare products. I asked her for a more viable option.
She recommended Revlon to me. In this Revlon Shampoo Review, I will break down my experience with the brand.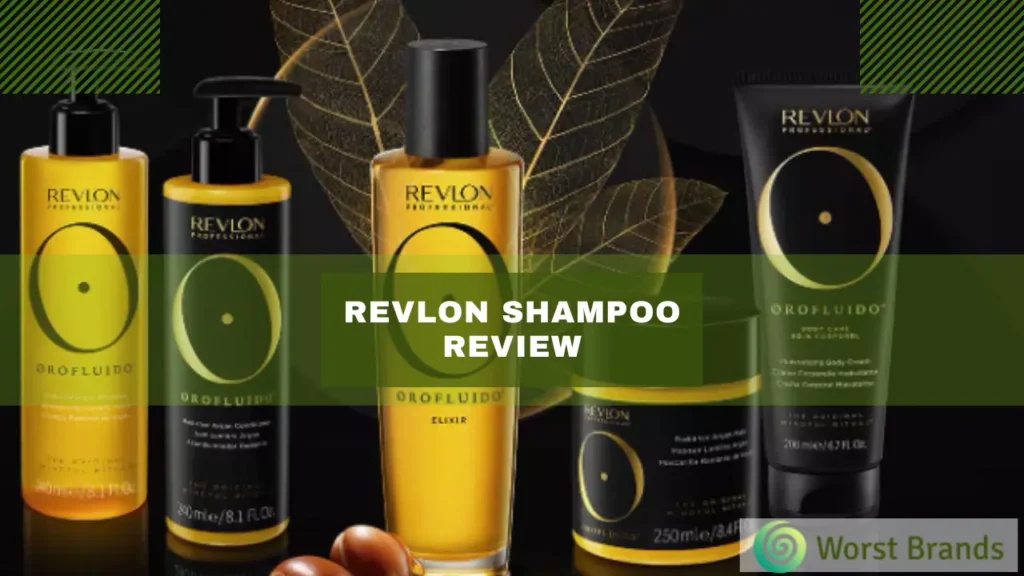 My Revlon Shampoo Review
My journey with Revlon began with its most worshipped segment, color cosmetics.
The brands have operated since the 1920s to innovate hair care, nail care, and skin care for women.
Out of these, many products lie on two spectrums: hit or miss.
Narrowing it down to shampoos, In this blog, I will mention my 3 favorite Revlon shampoos.
1. Revlon Color Silk Color Stay Moisturizing Shampoo
At the ripe age of 35, my head had light greys. I let it slide till, at 40, my head was full of grey. I dyed it black using the Revlon Color Silk, Ammonia free dye.
The process was smooth, and the stylist recommended Color Stay Moisturizing Shampoo in black.
It comes in shades; red, blonde, and brown. It caters to all hair types, including my very oil scalp.
The formula cleansed my hair thoroughly, removing any dirt. Though, it was a bit stripping.
It minimized my color fading in between coloring sessions. The pigments of each variant differ by hair color.
The shampoo cleanses thoroughly, adds shine, and protects hair.
The shampoo carries specific ingredients for each shade as well. The blondes get Chamomile, the brunettes love Almond Oil, and the Reds and Blacks get Acai berry.
The shampoo can be used daily. Though, we recommend using it every other day. The harsh surfactants take away the natural oils.
Though the formulation is for colored hair specifically, you can also use it on natural hair. The formula adds shine to non-colored and chemically treated hair as well.
The packaging is compact, a squeeze tube with a flip-top mouth. My favorite part is that it cost me under $10 a bottle!
Pros
Preserves Color
For All Hair Types
Pocket friendly
Cons
Carries Sulfates and Parabens
2. Uniqone™ All In One Shampoo
My experience with Revlon was so good that I wrote a comment for the product. Another user under the post, Sara, was in love with the All in One shampoo.
She said the shampoo left her hair frizz-free, smooth, manageable, and shiny.
The shampoo carries 10 real benefits to suit your hair needs. It can be used for all hair types. The formulation renders professional results.
Revlon Uniqone™ All In One Shampoo repairs dry and damaged hair, detangles, prevents split ends, reduces frizz, softens, and strengthens the hair.
It also adds shine, balances the scalp, and preserves color. Plus also eases the styling process.
Pros
Repairs Hair
Good Value For Money
For All Hair Types
Cons
Carries Sulfates and Parabens
3. Orofluido™ Radiance Argan Shampoo
The next shampoo on our list is the Radiance Argan Shampoo. It comes infused with argan oil and improves hair texture.
You can use it for all hair types, and you can also use it daily.
It simply moisturizes the hair and adds a shine. You can also feel a slight scent lingering all day long.
The formula is color safe and helps to promote a hydrated scalp. The formulation helps to avoid damage from harmful surfactants.
You also feel relaxed with its soothing properties. The brand ethically sources its organic, fair trade, and cold-pressed argan oil. When I used it, I paired it with the mask as well.
I do have to say that this gentle formulation does not cleanse my oily scalp properly.
Pros
For All Hair Types
Color Safe
Adds Shine and Scent
Cons
Too gentle to deep cleanse
Comparison Table of Different Revlon Shampoos
| Products | Sulfate Free | Improves Texture | For All Hair Types |
| --- | --- | --- | --- |
| Revlon Color Silk Color Stay Moisturizing Shampoo | No | Yes | Yes |
| Uniqone™ All In One Shampoo | No | Yes | Yes |
| Orofluido™ Radiance Argan Shampoo | No | Yes | Yes |
Revlon Shampoos: What Do Customers Say?
Along with us, more than 1500 other Amazon users also testify to this shampoo's usefulness.
Many users rate it 4.3 stars out of 5. 62% of these are 5-star ratings. The number is not too high, showing better options in the market.
However, we love shampoo for its value-based usefulness. Of course, the scent is intoxicating.
Also Read:
Is Revlon Shampoo Good?
No, Revlon Shampoos are incredibly cheap. However, the formulation carries multiple allergens and surfactants.
Especially the inclusion of parabens makes us hold you back from ordering it. The parabens in the shampoo cause cancer in the long run.
You can get other shampoos in a slightly higher price range. Note that this shampoo is suitable for discontinuous use, post-dye.
Where to Purchase Revlon Shampoo?
Revlon sells its shampoos through major salons, usually. Here is a list of major retailers/salons that sell Revlon Shampoo.
Walmart
Amazon
Care to Beauty
eBay
Moreover, on their homepage, you can find a list of "Empowered Salons" that can equip you with Revlon products. The website also has a "Store Locator" option.
Here you can enter your zip code and find your nearest salon that retails Revlon products.
Possible Side Effects of Revlon Shampoos
Here are some possible side effects of using shampoos by Revlon.
Cocamidopropyl Betaine, a surfactant, is known to trigger an allergic reaction or become an immunotoxin. It carries high usage restrictions and can lead to Contact Dermatitis and worsen eczema.
Sodium Benzoate, very rarely, causes "pseudoallergy" in patients. This manifests into a rash, swelling, cough, eye irritation, nausea, vomiting, and abdominal pain.
Tetrasodium EDTA may itch, burn, and irritate the skin. While it may not be a carcinogen, it has cytotoxic and weakly genotoxic properties.
Phenoxyethanol in the Shampoo can irritate the users' skin. The outcomes worsen when Eczema patients use it.
Sodium Laureth Sulfate in shampoos is a harsh surfactant that dries out hair and damages hair texture. It can also irritate the scalp.
Common Ingredients in Revlon Shampoos
Revlon creates different formulae for different hair concerns and different hair types. Here is a list of common ingredients in Revlon Shampoo.
Aqua/Water/Eau
Benzotriazole Dodecyl p-Cresol
Citric Acid
Cocamidopropyl Betaine, Betaine
Decyl Glucoside
Disodium EDTA
Lauric Acid
Lauryl Alcohol Diphosphonic Acid
Methoxy PEG/PPG-7/3 Aminopropyl Dimethicone
Panthenol
Parfum (Fragrance)
PEG-12 Dimethicone
Phenoxyethanol
Red 4 (CI 14700)
Seed Oil
Sodium Benzoate
Sodium Laureth Sulfate
Yellow 5 (CI 19140)
Summing Up
Revlon has been providing hair care solutions for women for over a century, and their range of shampoos is a testament to their expertise.
I have mentioned my 3-favorite hair shampoos in Revlon Shampoo Review.
They are color-safe, repairing, and softening shampoos. These usually retail under $10!
They are quite affordable, but the shampoo does contain some harsh chemicals.
If your skin is allergic to any of the above-mentioned chemicals, you should probably skip this shampoo.
Frequently Asked Questions
Q1: Are Revlon Shampoos Sulfate Free?
No, all Revlon Shampoos have sulfates as surfactants to cleanse the scalp. The formulation is a bit stripping as well.
Q2: Are Revlon Shampoos Suitable For All Hair Types?
Yes, all Revlon shampoos are suitable for natural and color-treated hair. The shampoo repairs add shine and protect the hair.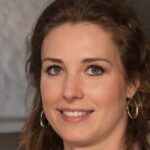 Crystal Hafley is a dedicated writer and content creator for WorstBrands, where she specializes in writing insightful reviews about kitchen appliances and fashion products.
With her expertise, Crystal provides readers with accurate and reliable information to help them make informed decisions about the brands and products they use every day. When she's not researching or writing, Crystal enjoys cooking and exploring the latest fashion trends.