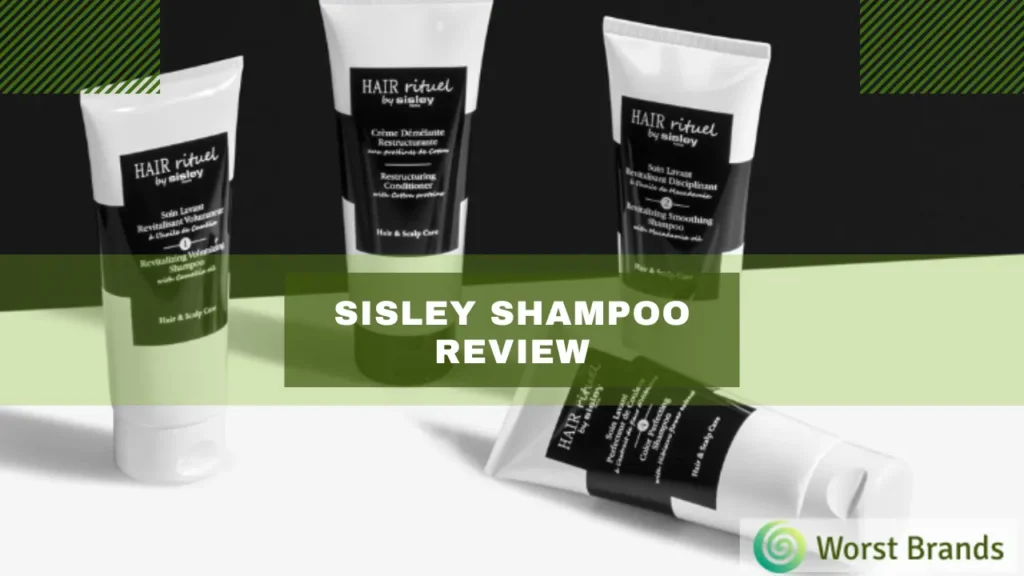 Many of us want a highly efficacious treatment for our hair, and so did my friend. If you are also one of those people, Sisley Shampoos are for you.
Sisley products are considered among the most prestigious around the world.
I couldn't contain my excitement to write this Sisley Shampoo Review. Well, let's get started.
Sisley Shampoo Review:
After using Sisley's products, I have selected some of my favorite Sisley Shampoo for this review blog.
1. Gentle Purifying Shampoo
My friend wanted bouncy and lush hair, and this formula worked perfectly for her.
Sisley Gentle Purifying Shampoo is infused with Java Tea extract that smoothly cleanses the scalp; removes dirt buildup, sebum, and impurities in a single stroke.
Bisabolol promotes hair growth and prevents hair loss. Rosemary essential oil combats dryness and dandruff.
Cotton proteins provide nourishing properties to strengthen roots and strands.
At the same time, Exotic Verbena essential oil is used for aromatherapy, calmness, and relaxing scent.
However, this shampoo is costly, and I wouldn't buy this for an everyday wash. You get a 6.76 FL OZ bottle for $83, coming down to $12.3 per OZ fl.
Pros
Provide Strength to hair
Purifying
Improved growth
Cons
2. Revitalizing Volumizing Shampoo With Camellia Oil
I badly needed something to rescue my hair from getting damaged and lifeless.
My hope was hanging by a thread until my friend recommended me Sisley Shampoos.
Revitalizing Volumizing Shampoo is enriched with Camellia oil. The shampoo moisturizes each strand from root to tip with its keratin properties.
It revitalizes dry, damaged, and dehydrated hair, and that's exactly what my hair needs.
Arginine and Ceramide are highly effective ingredients that strengthen brittle hair, prevent hair loss, and reduce breakage.
Shea and Hazelnut oil provides a protective nourishing layer that soothes dry and itchy scalp and makes hair extraordinarily soft and smooth.
This shampoo is also infused with essential oils that provide a calming scent and revive dull hair. My hair now looks shinier, revitalized, and voluminous with each wash.
Note that this shampoo contains Magnesium Aspartate, which can cause skin irritation for people with sensitive skin.
Pros
Hydrating your hair
Softens the hair
Cons
Contains magnesium Aspartate
3. Color-Perfecting Shampoo With Hibiscus Flower Extract
Finding the perfect shampoo for colored hair can be challenging. Like most of you, my sister was struggling with the same issue.
Her stylist saved her from further hassle when she recommended Sisley's Color Perfecting Shampoo.
This Color Perfecting Shampoo contains Hibiscus flower extract that has color-preserving properties.
It helps treat colored and highlighted hair and makes them look vibrant. It also prevents dryness and protects from bleaching damage.
The sulfate-free formula also aids in holding the color for a longer time.
Sunflower oil creates a barrier to protect the color from UV rays and frequent washes.
Pro-vitamin B5 seals the moisture and prevents hair and scalp from drying and flaking.
Shea and Passion Fruit oil nourish hair deeply and release shine and radiance.
That being said, it's evident that this shampoo has a strong formula that is only suitable for people with colored and highlighted hair.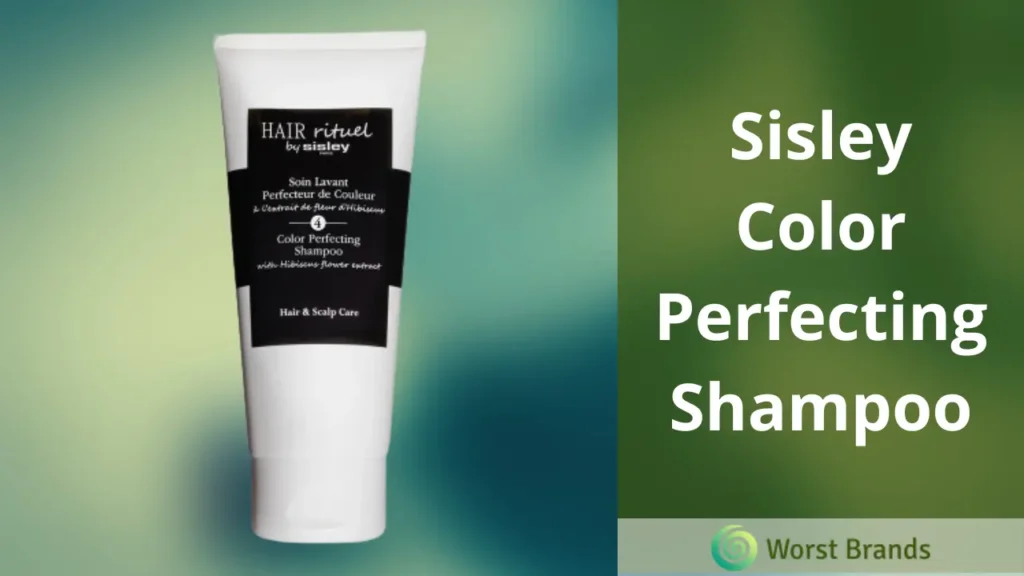 Pros
Color safe
Adds shine
Moisturizing
Cons
Not suitable for all hair types
Comparison Table of Different Sisley Shampoos
| Products | Treats Damaged Hair | For All Hair Types | Smooth Shiny Hair |
| --- | --- | --- | --- |
| Gentle Purifying Shampoo | Yes | Yes | Yes |
| Revitalizing Volumizing Shampoo | Yes | No | Yes |
| Color-Perfecting Shampoo | Yes | No | Yes |
What Do Customers Say About Sisley Shampoos
Let's look at some reviews and feedback from Sisley Shampoos users.
Sisley Shampoos are recognized worldwide and have impressive ratings of 4.7/5 on multiple platforms.
According to most customers, Sisley Shampoos provide extraordinary results, and hair turns out to be lustrous and dazzling.
Customers say they save these shampoos for special occasions for shiny and enticing hair.
People have noticed some significant improvement in their hair texture and health.
Some consumers claim Sisley's Shampoo is a great and much-needed addition to your hair treatment.
However, its extremely high prices are burdensome for buyers' pockets.
Some people say they would rather opt for a different shampoo with an affordable price than get this.
Similar Blogs:
Is Sisley Shampoo Worth It?
There is no clear answer to this, as it may be worth it to some and not to others.
No doubt that Sisley Shampoos provide excellent care to your hair. Besides, they also add strength, shine, and moisture to your hair for a long time.
However, $83 for 200ml or 6.7 OZ is a bit too much as you get an ounce for $12.3.
So if money is not an issue for you, we would surely recommend Sisley Shampoos.
You might also like to know the following:
Common Ingredients Found in Sisley Shampoos
Here is a list of some common ingredients used in every Sisley Shampoo.
WATER/EAU
SODIUM LAUROYL SARCOSINATE
COCO-GLUCOSIDE
GLYCERIN
SODIUM COCOYL GLUTAMATE
PENTYLENE-GLYCOL
FRAGRANCE
PYRIDOXINE-HCL
TOCOPHERYL ACETATE
PEG-120 METHYL GLUCOSE TRIOLEATE
PANTHENOL
COCAMIDOPROPYL-BETAINE
HYDROLYZED COTTONSEED PROTEIN
PALMITOYL MYRISTYL SERINATE
COPPER GLUCONATE
PEG-18 GLYCERYL OLEATE/COCOATE
CITRIC ACID
MAGNESIUM ASPARTATE
ZINC GLUCONATE
PROPANEDIOL
ACRYLATES COPOLYMER
DISODIUM EDTA
POTASSIUM SORBATE
LIMONENE
SODIUM CHLORIDE
POLYQUATERNIUM-47
TETRASODIUM EDTA
SODIUM HYDROXIDE
PHENOXYETHANOL
SODIUM BENZOATE
TRISODIUM PHOSPHATE
SODIUM POLYACRYLATE
BENZOIC ACID
CITRAL
Reasons to Choose Sisley Shampoos
Out of many reasons, we will state a few for choosing Sisley Shampoos.
Strengthening Formula
Each shampoo is infused with high-functioning strengthening ingredients like Arginine and Ceramide that make your hair stronger and thicker with every wash.
What's more, it prevents breakage and hair fall too.
Safe for Hair
Sisley Shampoos are clean and safe for your hair. They are formulated with natural ingredients and are free from harsh chemicals that damage your hair.
Minimum Usage of the Product
Even though these products are considered expensive, they last a long time.
The formula is long-lasting and effective; as a result, you will need a minimal amount of the product.
Where to Buy the Sisley Shampoo?
You can grab your bottle from their official page and pay in 4 installments through Klarna.
Apart from this, some common stores mentioned below also retail Sisley shampoos.
Amazon
eBay
Walmart
CVS
Ulta
Target
Potential Hazards of Sisley Shampoos
There are some possible side effects of the ingredients used in Sisley Shampoos. Let's check them out below.
COCO-GLUCOSIDE can cause dizziness, headaches, or allergic reaction
PENTYLENE GLYCOL may cause allergic reactions, redness, stinging, itching, and flakiness.
TOCOPHERYL ACETATE may cause dizziness, fatigue, headaches, blurred vision, and nausea
Peg-120-methyl glucose trioleate can strip your skin and the scalp's natural moisture, making the skin prone to bacterial infection.
Is Sisley Shampoo Sulfate Free?
Yes, all Sisley Shampoos are free from Sulfate, Parabens, and other harsh chemicals to minimize the damage to your hair. 
Frequently Asked Questions
Q1: Can You Get Free Samples Of Sisley Shampoos?
Yes, on each purchase Of the Sisley product, you can choose free samples for future purchases. 
Q2: How to Contact Sisley?
You can connect with them on Sisley's official website or call them at 1-855-747-2948, and you will be connected to a beauty consultant. 
They are very expert and guide you well; I always had excellent customer service. 
Summing Up
While Sisley Shampoos are considered overpriced, there is no doubt that they are great.
They provide excellent treatment for your hair, making them healthy and revitalized, and the product lasts a long time.
To conclude this Sisley Shampoo Review, we would say that if you are not concerned about the money, then don't worry about the results; they are amazing.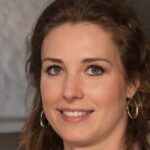 Crystal Hafley is a dedicated writer and content creator for WorstBrands, where she specializes in writing insightful reviews about kitchen appliances and fashion products.
With her expertise, Crystal provides readers with accurate and reliable information to help them make informed decisions about the brands and products they use every day. When she's not researching or writing, Crystal enjoys cooking and exploring the latest fashion trends.