Briogeo is an underrated company that is gaining much popularity as of late. This unique brand is focused on delivering quality solutions for people with hair problems.
The most popular products introduced by the company are its shampoos.
Let's start this Briogeo Shampoo Review without wasting any time to see what the hype is about.
Briogeo Shampoo Review
Here are some of the most popular shampoos by Briogeo.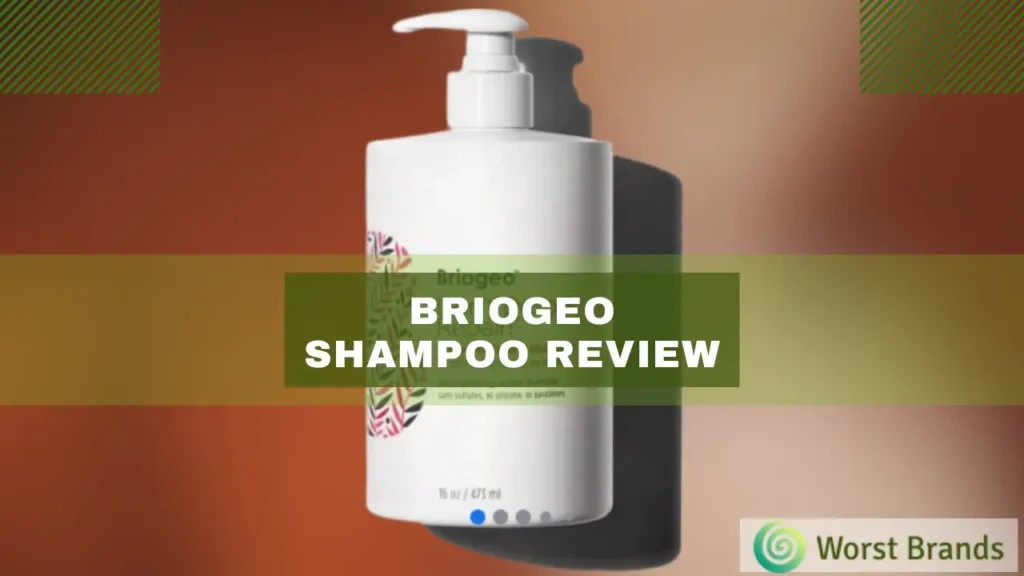 1. Briogeo Be Gentle, Be Kind Shampoo
Be Gentle Be Kind is an exceptional product infused with banana and coconut extracts that can nourish and moisturize your hair.
It is specially designed for dull and dry hair as it contains multiple ingredients that hydrate your hair.
With multiple fruit extracts such as mango, papaya, and pineapple, this product can improve the overall quality of your hair.
It reduces rough hair and helps you treat split ends and porous hair.
This shampoo is entirely sulfate and paraben free and an excellent product for everyday use.
However, it is not suitable for all hair types.
Pros
Nourishes your hair
Hydrating ingredients
Fruit extracts
Cons
2. Scalp Revival Shampoo
Scalp Revival is the most popular Briogeo shampoo, with 95% natural ingredients and essential oils.
This shampoo is gluten-free and does not contain any harmful substances such as sulfates, parabens, or silicones.
It contains a scalp scrubbing formula that hydrates your scalp and reduces dandruff while strengthening your hair.
This improves the quality and texture of your hair. This shampoo contains clinically proven ingredients such as coconut and tea tree oil for nourishment.
Briogeo Scalp Revival is a unique cruelty-free product that improves the dryness on your scalp and encourages healthy hair growth.
However, it is a relatively expensive product compared to other Briogeo shampoos.
Pros
Natural ingredients
Contains coconut and tea tree oil
Improves dry scalp
Cons
You might also love to read our reviews about other popular shampoo brands:
3. Don't Despair, Repair Shampoo
Last but not least, Don't Despair, Repair Shampoo is a sulfate-free product from Briogeo designed for damaged and porous hair.
This unique formula contains Algae extracts that are rich in minerals and serve as antioxidants.
Antioxidants are essential in a hair care product as they form a layer and protect your hair from environmental damage.
This product also contains Biotin and coconut oil for moisture and nourishment.
Biotin is extremely important for hair growth, and a lack of it may lead to thin hair and, eventually, hair fall.
However, this shampoo contains a strong formula that may cause mild irritations or an allergic reaction.
Pros
Contains Biotin
Protects from environmental damage
Improves damaged hair
Cons
Comparison Table of Different Briogeo Shampoos
| Product | Treats Damaged Hair | For All Hair Types | Sulfate Free |
| --- | --- | --- | --- |
| Be Gentle, Be Kind | Yes | No | Yes |
| Scalp Revival | Yes | Yes | Yes |
| Don't Despair, Repair | Yes | Yes | Yes |
Customer Reviews of Briogeo Shampoos
As a consumer, I feel that my opinion about these shampoos can give you a comprehensive idea of their effectiveness.
I have been using Scalp Revival for several months, which has nourished and improved my hair.
While the shampoo treated my damaged hair thoroughly, the treatment also took a long time.
However, it has a great smell, and the products do exactly what the company claims.
Many customers from Amazon agree with me, as the reviews on this website are full of positivity for Briogeo.
Briogeo products boast an impressive 4.5+ ratings out of 5, with most of the comments as positive.
The stats showed that 80% of the consumers would further recommend these shampoos to others.
According to some customers, the shampoos have a relaxing scent that keeps them fresh for an entire day.
The healing formula of these products also improved the overall quality of their hair and gave them a shiny, glossy look.
Many consumers loved these shampoos for their moisturizing quality and sulfate-free composition. However, some customers never became fans of Briogeo.
They believed the products were expensive and the packaging and delivery were not up to the mark.
Is Briogeo Shampoo Worth It?
It is well known that Briogeo Shampoos are relatively more expensive than most over-the-top shampoos used worldwide, as a 16 Fl Oz bottle is sold for $40.
However, the price difference is there for a reason. Briogeo Shampoos are sulfate free and rely on other ingredients to serve the purpose of surfactants.
They also include essential oils and other natural ingredients that greatly benefit your hair.
When you find a product with all these benefits, a slight price difference is always worth it.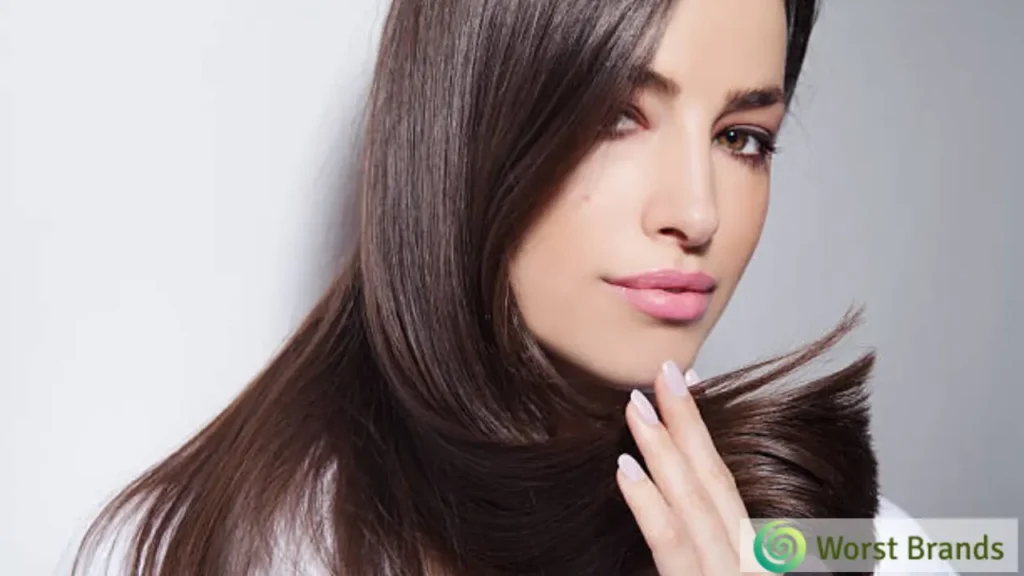 Is Briogeo Shampoo Sulfate Free?
Yes, most of the shampoos made by Briogeo do not contain sulfates and parabens. These products are entirely safe to use.
Some Common Ingredients in Briogeo Shampoos
Briogeo makes a wide range of shampoos with different ingredients. Here are some of the primary ingredients used in their products.
Water
Cocamidopropyl Betaine
Sodium Lauroyl Methyl Isethionate
Sodium Methyl Isethionate
Glycerin
Sodium Olefin Sulfonate
Charcoal Powder
Dehydroacetic Acid
Soybean Oil
Glyceryl Stearate
Hydrogenated Castor Oil
Coconut Extract
Hydrolyzed Vegetable Protein
Lauramidopropyl Betaine
Tea Tree Oil
Citric Acid
Fragrance
Benzyl Alcohol
Sodium Hydroxide
Why Choose Briogeo Shampoo?
Here are some of the reasons why these shampoos deserve a try.
It improves damaged hair and ensures that your hair is protected from environmental damage.
These shampoos include natural ingredients and fruit extracts that are highly beneficial for your hair.
Essential oils used in the product can nourish and moisturize your hair. This can reduce dryness in your scalp and ensure you have shiny, glossy hair.
These products are cruelty-free, and the packaging and bottles are eco-friendly.
These shampoos do not contain any harmful chemicals such as Sulfates or parabens.
Where to Buy Briogeo Shampoo?
This Briogeo Shampoo Review will cover everything about these shampoos, including where to purchase the products from.
Here are some of the stores where you can easily find these shampoos.
Briogeo
Amazon
Walmart
Ulta
Ubuy
Target
Apart from these, some local supermarkets may also have this product available.
You can call and confirm its availability before going there to purchase it.
Possible Side Effects
Here are some of the side effects of these shampoos.
Some surfactants, such as Sodium Olefin Sulfonate, may lead to dry skin and cause scalp irritation.
Glyceryl Stearate used in the shampoo can lead to itchiness and a rash.
Lauramidopropyl Betaine may cause an allergic reaction that leads to skin discomfort and eye irritation.
The synthetic fragrance used in these shampoos may contain harmful chemicals that may damage your hair or cause an allergic reaction.
FAQ
Q1. How to Contact Briogeo?
You can easily contact Briogeo by sending an email to support@briogeohair.com.
Make sure you send your message between Monday and Friday, as this is the only time the company is attending to queries and feedback.
Q2. How Often Should You Use Briogeo?
Briogeo develops shampoos that can be used as everyday products. You can use these shampoos to clean and nourish your hair regularly.
Conclusion
Briogeo is a brand that has made a mark in the hair care industry by delivering high-quality products that cater to people with hair problems.
Its shampoos are the most popular product, with each offering unique features and benefits to the hair.
They are also free of harmful chemicals such as sulfates and parabens.
You should consider trying this product out. It will provide the needed nourishment to your hair and increase its natural beauty.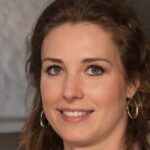 Crystal Hafley is a dedicated writer and content creator for WorstBrands, where she specializes in writing insightful reviews about kitchen appliances and fashion products.
With her expertise, Crystal provides readers with accurate and reliable information to help them make informed decisions about the brands and products they use every day. When she's not researching or writing, Crystal enjoys cooking and exploring the latest fashion trends.