Maui shampoos are all hype on Instagram since influencers have declared them a must-try for girls with curly hair.
This hype is making a lot of people confused about whether Maui products are actually good or whether this is a marketing strategy.
So, in this Maui Shampoo Review, I'll give you my honest opinion on the product and clarify your myths about it.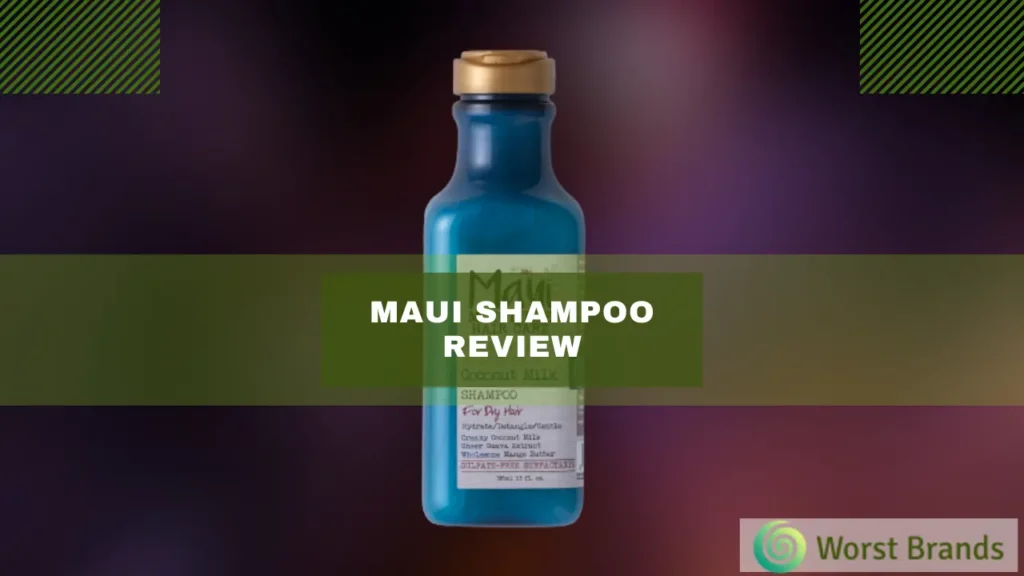 Maui Shampoo Review
I was confused, too, just like you, so I did some digging on the shampoo and ordered it online to treat my curly hair.
I have used it for 2 months now, and I think I have enough information to provide you with a detailed Maui shampoo review.
Per my experience and user feedback, Maui shampoo moisturizes hair, leaves hair smelling good, and makes it shiny and soft.
Maui shampoo is a super-hydrating version of the curly hair shampoos we see out there.
The company claims to repair your dry, curly hair and revive its natural shine. The shampoo also comes in different sizes and types, so you can buy whatever suits you.
I went for the Maui moisture heal and hydrate because I have very dry and brittle hair.
The Maui shampoos contain natural and high-end ingredients like shea butter and coconut milk.
Shea butter also helps make the hair softer, which is why it is the main ingredient in hydrating shampoo.
The brand recommends these shampoos for people with light to tight curls.
Shampoos from this brand are also free from sulfate, silicone, and paraben, which is a major plus point, in my opinion.
Curly hair people don't find such mild shampoos without harsh chemicals every day, so I don't regret buying them so far.
The brand claims that its shampoos are vegan, and a blend of different oils is also an integral part of its composition.
So, ingredient-wise, Maui is a pretty decent shampoo. But, when I personally used it, I had some concerns like itching or redness of the skin, which other consumers have also reported.
Does Maui Shampoo Cause Hair Loss?
No, Maui shampoo does not cause hair loss. Our team has used it thoroughly and did not find any such results.
Maui shampoos do not cause hair loss. However, every product has been observed to cause this issue slightly.
That includes all brands, including Maui. But it is not a catalyst to increase your hair loss.
Instead, some Maui shampoos are created specifically to stop hair loss. They strengthen the scalp and smoothen hair.
All of these benefits result in preventing hair loss. However, the results may not be as immediate as one may expect.
Are Maui Shampoos Safe To Use?
Though the ingredient list of Maui shampoos seems pretty basic and safe to use, one specific ingredient can raise some eyebrows.
Diazolidinyl Urea is an ingredient that is found in these shampoos.
And as you have guessed, it is a very toxic ingredient. It is also believed that this ingredient causes cancer if you are exposed to it for a long time.
But, as it is used in shampoo, it must be formulated in a certain way to fit in and not harm the consumer.
But, we are still unsure about the brand's take on using one such toxic ingredient in their shampoos.
Especially when their shampoos target people with highly damaged and curly hair.
However, a research authority examined the ingredients of this shampoo extensively, and there was no threat of cancer, luckily.
That is because either the ingredient is not used in higher concentrations, or its effect is canceled out.
Results showed that this shampoo is likely to cause allergies and redness in the skin. So, people with sensitive skin need to stay away from it.
I also experienced slight itching and redness in my scalp and forehead when I started using it. However, it settled down after a couple of weeks.
So, we would not say that Maui shampoos are toxic, but they can trigger people's allergies, according to some people's Maui shampoo reviews.
Also, these shampoos contain high fragrances, so consider that before buying.
Are Maui Shampoos Legit?
Yes, Maui shampoo is legit and makes the hair soft and smooth.
Though it does not do much repairing, my hair felt very manageable and soft post-shampooing.
Some consumers complain that Maui shampoos don't work on 4c curls, making them frizzier.
But, I do not have 4c hair but pretty basic curls, so I did not experience any problem with frizzy hair.
Moreover, the shampoos deeply condition your hair and hydrate them for a long-lasting shine and softness.
Maui has become one of my absolute favorite brands for my curly hair, mainly because of how their shampoos make my hair feel.
This shampoo is legit also because it is highly affordable as compared to those high-end brands that don't even serve their purpose.
People who live in drier areas with low humidity should give Maui shampoo a go, and they will not regret it.
The ingredients are pretty good in this shampoo, but it has yet another problem.
The problem is that it does not suit everyone. Many people complain online that this shampoo did not give them pleasant results.
It worked for my hair, and I am glad about it, but it might not work for you, making it a risky choice if you use it for the first time.
Overall, the Maui shampoo is pretty good; if it works for you, stick to it.
Also, if you notice any itching or redness in your skin, do not use it and see a doctor if you have sensitive or acne-prone skin.
Are Maui Shampoos Cruelty-Free?
Maui brand claims their products are vegan, which would typically mean they are cruelty-free, right?
But there is no mention of the word cruelty-free in their description and on their bottle.
However, no ingredients sourced from animals are added to their products, which is good.
That does not mean they do not test on animals because most vegan products are tested on multiple animals, mainly rabbits.
If you look at this information online, you will find different websites asserting that Maui is a cruelty-free brand.
But, if you look at their own website, there is no mention of being cruelty-free.
Also, PETA does not have any lead on whether Maui tests its products on animals.
This information was a bummer for me and all those looking for ethically produced products.
If there is any chance I would not buy this shampoo, it is because the brand is not transparent about its testing.
Maui Shampoo Ingredients
The Maui Shampoo consists of the following ingredients:
Butyrospermum Parkii (Shea) Butter
Water (Aqua)
Aloe Barbadensis Leaf Juice
Cocamidopropyl Betaine
Macadamia Ternifolia Seed Oil
Coco-Glucoside
Sodium C-14-16 Olefin Sulphonate
Polyquaternium-10
Glycol Distearate
Polyquaternium-6
Cocos Nucifera (Coconut) Water
Citric Acid
Acrylates Crosspolymer-4
Sodium Citrate
Guar Hydroxypropyltrimonium Chloride
PPG-2 Hydroxyethyl Cocamide
PEG-150 Pentaerythrityl Tetrastearate
Fragrance (Parfum)
Laureth-4
Sodium Benzoate
Sodium Hydroxide
Maltodextrin
Is Maui Shampoo Bad For Your Hair?
Maui Shampoo is not bad for your hair, but it depends on its usage.
Many users have given it negative ratings. But it has the same amount or more positive reviews.
Almost every brand gets similar reviews. It depends on the usage of the shampoos. Not every Maui shampoo is good for every hair type.
For instance, some formulas are only designed to suit curly hair. Similarly, some others are specifically for straight.
Before buying a product, you should always consider your hair and the shampoo type. That goes for Maui as well as all the other brands.
Are Maui Shampoos Suitable For All Hair Types?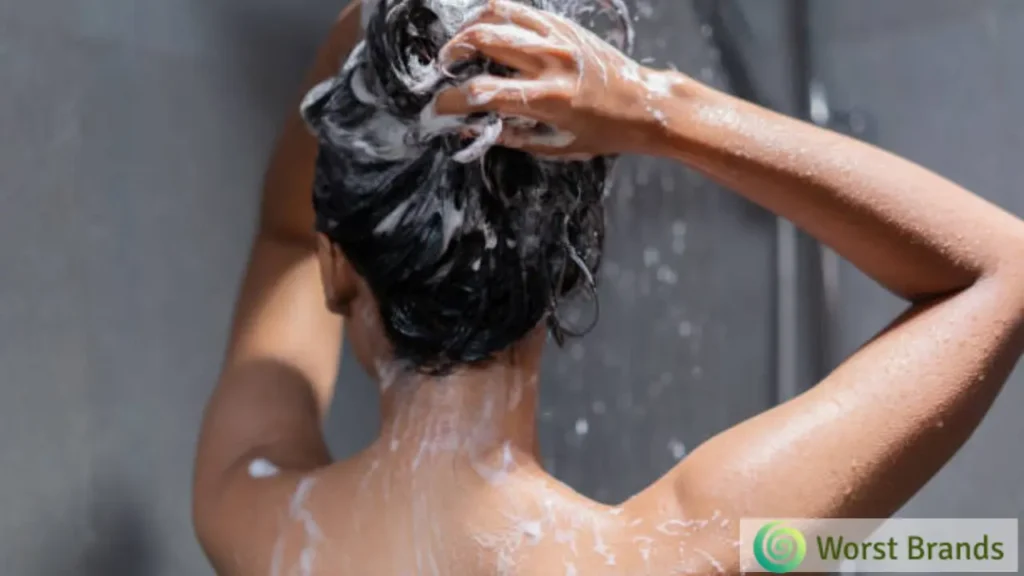 As we know that Maui shampoos are specifically made for curly hair, but that does not mean people with wavy or straight hair cannot use them.
However, straight-haired people did not like the end results of this shampoo as it weighs their hair down instead of providing volume, which is justified.
But if you have wavy hair, try these shampoos and see if they work.
People with damaged hair can also use this shampoo as it is mild. It also does not contain sulfur which is the main reason for hair fall and damage, making it a good option.
People with thin hair should also avoid this shampoo as it will make your hair super shiny and weigh them down, which you don't want for sure.
If you have extremely curly or 4c hair, you might not feel like the shampoo is cleaning your hair properly.
You would need a little more product for such hair, but it will clean the hair properly at the end of the day, so don't worry about it.
Is Maui Shampoo Good For Straight Hair?
Yes, Maui shampoo is good for straight hair. I found them very helpful in strengthening my straights.
Maui shampoos are made of various ingredients and formulas. Most of them are effective on straight hair. You can use the Maui shampoo whether your hair is naturally straight or chemically.
Another thing to consider is that Maui shampoos are good for maintaining the original shine. That means you can give life to your straight hair. The best part is that there are no side effects from using this shampoo.
Is Maui Shampoo Good For Curly Hair?
Maui has a specific shampoo for curly hair known as Curl Quench + Coconut Oil Shampoo. It is ideal for tightly curly hair.
Maui has different shampoos for different hair types. Their Curl Quench shampoo is good for repairing curly hair. It also suits thick and frizzy hair.
The shampoo is made of coconut oil, plumeria extract, and papaya butter.
Our team members have used the Maui shampoo for curly hair. They noticed a lightweight hair volume than before. Plus, the shampoo also increases your hair's manageability.
Is Maui Shampoo Good For Colored Hair?
Yes, you can use Maui shampoos on your colored hair without any side effects.
They do not contain sulfate, bleach, or other harmful elements that can harm your color-treated hair.
If you are still worried, you can opt for the Maui Moisture color protection shampoo. It is made of sea minerals, including kelp and algae.
The main purpose of this shampoo is to maintain the vibrancy and color depth of your hair. Since it is made of minerals, it also helps repair your weakening locks.
Another benefit of Maui shampoo for colored hair is that it is made of a creamy shea butter formula.
That means it softens your hair and increases smoothness.
It is infused with coconut water to provide essential moisture. The ingredients of this shampoo are silicone and paraben-free. It pairs well with Maui hair conditioners.
Check out my reviews of other shampoo brands here:
Is Maui Shampoo Sulfate Free?
Yes, Maui shampoos are sulfate-free. Maui shampoos use a sulfate-free formula. It allows your hair to maintain its original shine and strength.
Another thing to consider is that these shampoos are paraben and silicone-free. Their formulas are all 100% vegan.
Pros And Cons Of Maui Shampoos
Let's get in:
Final Thoughts On Maui Shampoo
Lastly, I think Maui shampoos are hit-and-miss, and if they suit you, then it is great, but it is not necessary that these shampoos suit everyone.
I think you should give them a go mainly because of their hydrating ingredients that can do a lot for your curly hair.
I loved how this shampoo made my hair feel, so I think I will repurchase it. I would suggest you get it if your curls are very dry and need some hydration.
Hopefully, this Maui shampoo review was helpful for you.
Maui Shampoo
Maui shampoo moisturizes hair, leaves hair smelling good, and makes them shiny and soft.
Product Brand: Maui
Product In-Stock: InStock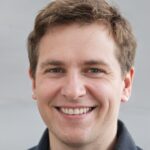 Steven Settles is a professional content writer with over 7 years of experience in writing for different niches, including brand reviews, technology, fitness, and more.
Currently, he is working as a content writer for WorstBrands, where he provides insightful reviews of different products, including home appliances, outdoor gear, fashion, and kitchen products. In his free time, Steven enjoys traveling and exploring new places.