It seems like every shampoo manufacturer is releasing a new shampoo that promises to be so much better than the last one.
So we thought we would take a look at the latest contender from one of the top names in the business.
Maui Moisture claims to be 'the best shampoo in the world' and promises to clean hair with no sticky residue.
So, in this Maui Moisture Shampoo Review, we will take a closer look at this shampoo and see if it lives up to the hype.
Maui Moisture Shampoo Review
Similar: Alpecin Shampoo Review
1. Maui Moisture Light Weight Hydration + Hibiscus Water Shampoo
Maui moisture lightweight shampoo with watermelon and hibiscus water will keep your hair hydrated, fresh, and good-looking.
The shampoo is mixed with anti-oxidants, vitamins with fruit extracts, and hibiscus water that hydrates the parched hair and prevents breakage.
The Maui shampoo is made from organic or vegan elements and is free from sulfates and parabens.
The ingredient used in its formation is water, Cocos Nucifera, seed water, citric acid, sodium hydroxide, and watermelon fruit extract.
The negative points about this shampoo from customers are that it doesn't clean thoroughly and doesn't make lather well. For oily hairs, its use can make them dry.
However, the Maui moisture lightweight shampoo smell is so refreshing and pleasant.
2. Maui Moisture Heal & Hydrate + Shea Butter Shampoo
Maui moisture heel shampoo deeply moisturizes the scalp and repairs curly hair with shea butter.
The Maui moisture shampoo has nourished and reduced damaged hair while making my hair soft, smooth, and shiny. It is also free from sulfates, and parabens.
This organic or vegan shampoo contains shea butter, coconut oil, aloe vera, and macadamia oils.
Maui moisture heel shampoo is suitable for daily use and is safe for chemical or color-treated hairs.
Our team gathered consumer feedback on this product, and it appears that if you have oily hair, it will make your hair greasy and sticky.
The product doesn't do as it says it does; it doesn't make your hair too soft; just give them a shine. Maui moisture shea butter shampoo is only good for dry hair.
3. Maui Moisture Nourish Shampoo
Maui moisture nourishes shampoo with coconut milk, hydrates or moistures the scalp, nourishes the curls, and gives them shine and glow.
The shampoo with coconut oil strengthens the follicles and provides hair thickness and healthy volume. The ingredients used in its formation are:
Aloe Vera
Water
Methyl Glucose Dioleate
Propylene Glycol
Mango Seed Butter
Coconut Fruit Extract
Guajava Seed Oil
Maui Moisture shampoo is free from sulfates, synthetic dyes, and parabens.
The negative point is that many users face hair fall issues after using this product. It makes your scalp dry and itchy.
However, the shampoo smells nice and gives your hair shine, a refreshing smell, and softness.
4. Maui Moisture Thicken Shampoo 
Maui moisture restores shampoo with bamboo fibers containing a strengthening formula that helps to prevent brittle curls to their fullest bounce and density.
The shampoo helps transition hairs and removes breakage and damage from the hair.
It strengthens the follicles of strands, controls hair fall, and makes thin hairs bouncier and thicker.
Maui Moisture thickens & restores shampoo formulated with vegan or organic products. This shampoo is free from sulfates, parabens, and synthetic dyes. It has no side effects on color-treated or dyed hairs.
The ingredients used in its formation are water, stem extract, castor seed oil, cocos Nucifera water, hexylene glycol, and sodium citrate.
The shampoo helps restore the weak, brittle hairs, and densifies and strengthens the damaged strands.
Well, the negative we got from customers about this product is that this does nothing to give moisture or add volume to hair.
The positive points are that it cleans the hair well, and does not contain harsh chemicals.
5. Maui Moisture Smooth and Repair Curl Shampoo 
Maui moisture repair shampoo with vanilla beans helps make your hair softer, smooth, and unruly.
It contains a hydrating formula that detours hair and repairs brittle and damaged hair.
The shampoo moisturizes the scalp, removes frizz and dryness, and nourishes the strands from roots to tips.
Aloe vera, coconut oil, vanilla fruit extract, cocoa seed butter, and cocos Nucifera water are used in its formation.
All the ingredients used in it are organic, vegan, and free from synthetic dyes.
The negative point is that it makes your hair a little drier. The product is good for oily hairs; its smell is so heavenly that 3 times per week can use it.
Pros & Cons of Maui Moisture Shampoo
PROS
Formulated with vegan or organic products.
Free from parabens and sulfates.
Gives a natural shine and texture.
The fragrance is so nice and refreshing.
It deeply moisturizes or nourishes the scalp.
CONS
Makes your hair a little dry.
Conclusion:
Maui Moisture Shampoo offers a range of products that promise to hydrate, repair and restore hair.
Each shampoo has a unique formula with organic and vegan elements, from lightweight hydration with hibiscus water to thickening with bamboo fibers.
While some customers have found success in using these products, some have faced issues such as hair fall, dryness, and itchy scalp.
When choosing a Maui Moisture shampoo, it's important to consider your hair type and specific hair needs to ensure the best results.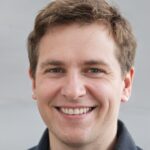 Steven Settles is a professional content writer with over 7 years of experience in writing for different niches, including brand reviews, technology, fitness, and more.
Currently, he is working as a content writer for WorstBrands, where he provides insightful reviews of different products, including home appliances, outdoor gear, fashion, and kitchen products. In his free time, Steven enjoys traveling and exploring new places.