Viori is not the conventional type of shampoo, and it shook a lot of people when the brand came out with shampoo bars instead of liquid shampoos.
People on the internet have said some pretty good things about this shampoo bar, and to be honest, it is very aesthetically pleasing.
So, we were just curious about it, and we dug a little deeper on the internet to find out what exactly the deal is with Viori shampoo bars.
It is time for a detailed Viori shampoo review now because we think this shampoo is a lot more than what people know about it.
Viori Shampoo Review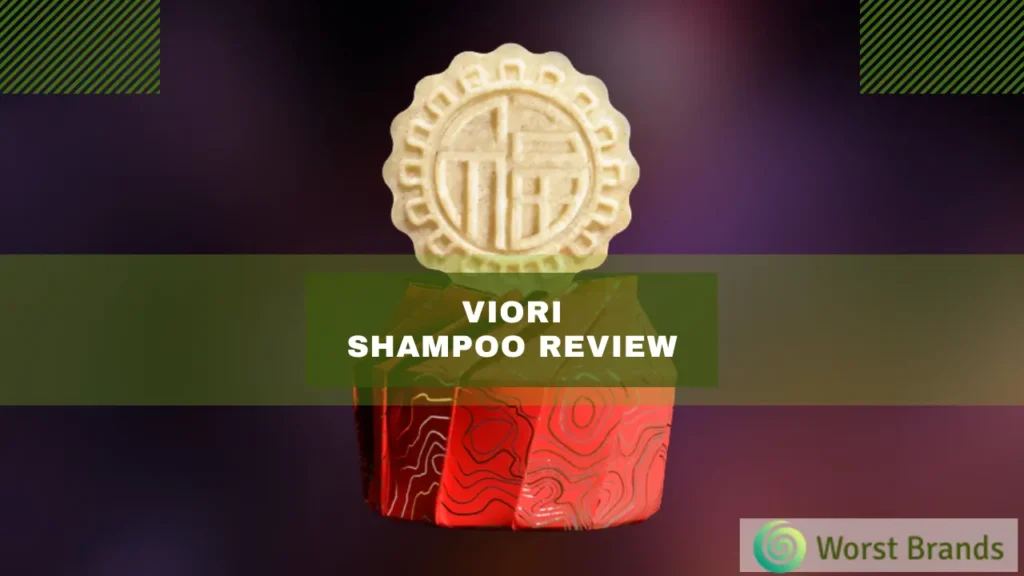 So let's take a look at how the Viori Shampoo does.
Shampoo bars were not that common a few years back, but as people are getting more aware, they are back in trend.
Viori came with its shampoo bar, and it pretty much shook everyone because of its ingredients and consumer-friendly features.
The brand claims that this shampoo bar is suitable for people of all hair types.
So, whether you have straight, 4c, wavy, or color-treated hair, you can still use it safely.
The ingredients in this soap bar are natural and free from Sulfate, paraben, and phthalate.
We actually adore that Viori has endorsed Vegan products, and this shampoo bar is 100% vegan and is made while keeping the environment in mind.
Viori shampoo is a highly sustainable product made to increase your hair's volume and strength. The scent is also quite pleasing.
It not makes your hair shiny but also cleanses them from root to tip despite being free from sulfates.
But, if you are allergic to any essential oil, make sure to go through the ingredients of this soap bar just to be on the safe side.
The brand has a lot of positive reviews so far, and it has left a pretty good first impression on us.
Also, the brand has all the ingredients on its site, so before making a purchase, go through the ingredients, so you don't get an allergic reaction.
Does Viori Shampoo Bar Last Longer?
Yes, the Viori shampoo bar lasts longer than most people know, and it is not just the quality of this particular bar, but almost all shampoo bars last you for months.
It is an economical option if you want to make a few changes in your budget.
This shampoo bar lasts for approximately 30-60 washes. It means even if you wash your hair on alternate days, this bar will easily be your best friend for 3-4 months.
This is great because the shampoos we buy from the market and spend hundreds of dollars on them don't last that long.
The brand does not use plastic which makes it a sustainable product. And as we all know, cruelty-free and vegan products cost a lot.
It is very reasonable despite being a sustainable option. So, this shampoo is a great choice for us, and just the right type of change we need from sulfate-filled shampoos.
Read our following blogs about other shampoo brands:
Does Viori Shampoo Help With Grey Hair?
There are Viori shampoo reviews on the internet that claim that the Viori shampoo has helped them a lot with their grey hair.
So, the potential buyers of this shampoo want to know whether it does something to grey hair.
So, despite the fact that Viori shampoo has some really good ingredients and it works for a lot of people, we don't see a reason why it would help with grey hair.
If this shampoo works for you, continue using it, but if you are buying it just for grey hair, it is not worth it.
Viori Shampoo Ingredients
Viori shampoo bar seems really promising so far, and it has thousands of positive reviews online.
But what exactly is in this bar that makes it an absolute fan favorite?
Let's find it out together:
1. Longsheng Rice
Women have been using rice water for years because the protein in rice water makes the hair stronger and healthier.
Viori has implemented the same science and has made a shampoo using Longsheng rice for maximum benefits.
This particular ingredient gives your hair a lot of strength and makes them longer.
In addition, this ingredient is the building block and biggest selling point of this shampoo bar.
That is mainly because everyone knows how good rice water and bran are for hair. So, Viori has intelligently incorporated this ingredient into their shampoo bar.
2. Cocoa Butter
Cocoa butter is another very prominent ingredient, mainly used to make the hair softer.
In this shampoo bar, cocoa butter is used as a hydrator that locks in moisture and keeps the hair hydrated for longer.
It is a very beneficial ingredient and is often seen in liquid shampoos. But we don't see cocoa butter in many bar shampoos, so it is a good development.
Also, this ingredient's conditioning and softening benefits are unmatched, giving a new life to your hair.
3. Rice Protein
Rice protein is also added to this bar, making it a powerhouse of protein for your hair.
But, before using this much protein, make sure to know your hair's porosity. That is mainly because the high protein concentration can sometimes dry out hair.
So, whether protein will suit you completely depends upon the porosity of your hair.
Is Viori Shampoo Bad For Curly Hair?
No, the Viori shampoo bar is perfect for all hair types, so it does not harm curly hair.
If you have extremely oily hair, you might experience that this bar is not as cleansing as your hair needs but using it twice and making a good lather would do the deed.
Also, it does not have sulfate, so you might need to use it for a very long time just to get rid of the build-up on your hair.
But we really liked this shampoo, which has the qualities of a high-end liquid shampoo.
The thing that bothered us about this shampoo mainly was its high fragrance.
That's because it has so many different ingredients for the fragrance that are not as harmful as artificial fragrance, but they still can be allergic to some people.
Apart from the high fragrance, we don't see a reason why anyone would not go for this shampoo bar, as it is perfect.
Moreover, it is much better than the shampoos available in the market, and above all, consumers love it.
Where to Buy Viori Shampoo?
You can buy Viori shampoo from Viori's official website and from many online stores, including:
Viori Shampoo Hair Loss
Many customers have mentioned in their reviews that they have had a good experience with Viori Shampoo regarding hair loss problems.
It solves the problem of hair thickening and makes them thick.
How to Use Viori Shampoo
Here is how you can use Viori Shampoo bar:
Final Verdict
Lastly, people don't usually expect shampoo bars to be as good as shampoo, but the Viori shampoo bar is worth the hype.
The shampoo bar is suitable for all hair types and is free from harmful ingredients such as sulfates, parabens, and phthalates.
It is also vegan and cruelty-free and is made to increase the volume and strength of the hair.
However, it should be noted that there is no evidence to suggest that shampoo helps with grey hair.
Overall, the Viori shampoo bar is a great choice for those looking for a change from traditional liquid shampoos and a more sustainable option.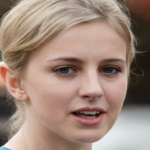 Erica Steven is the founder and lead writer of WorstBrands, a site dedicated to providing honest and trustworthy reviews about outdoor gear and fashion products.
With a passion for exploring the great outdoors and staying up to date on the latest fashion trends, Erica uses her expertise to provide valuable insights into the products that matter most to her readers.
Whether you're looking for camping equipment or the latest fashion accessories, Erica's articles are the perfect resource for finding the best products that fit your lifestyle.