Hair loss victims are men; there are special conditions in which women go through hair loss. 
One of the latest hair care products in today's market to combat this issue is the Shapiro MD Shampoo.
Since I have seen my brother's hair grow after using this product, I have been curious to learn more about this shampoo and eventually review it.
Let's get right into this Shapiro MD Shampoo Review without wasting more time.
About Shapiro MD
Shapiro MD is a company that manufactures and sells products to combat hair loss. It is a company with the expertise of many dermatologists behind its products.
With several products for hair care solutions, this brand is revolutionizing natural hair growth.
Shapiro MD offers a wide range of products to combat hair loss. This includes oils, shampoos, conditioners, etc.
Since hair loss is often genetic, the root cause has been identified that results in this problem.
Dihydrotestosterone, often known as DHT, is the root cause of hair loss and baldness in millions of individuals. This androgen is produced naturally in some people.
Shapiro addresses the issue by introducing products with natural ingredients to combat DHT and lower its levels in the human body.
Keep-in solutions and oils keep the scalp moisturized, while shampoos and conditioners combat DHT and clean the hair.
Shapiro MD Shampoo Review
The Shapiro MD Shampoo is an all-in-one product that fights off bacteria and encourages healthy hair growth.
Bacteria are essential in building dandruff to cover hair follicles, resulting in hair fall.
Selenium in Shapiro MD shampoo is the most powerful solution to dandruff and gets rid of it once and for all.
The shampoo also contains a nice amount of Caffeine, Saw Palmetto, and EGCG while completely sulfate-free.
All three of these ingredients serve as DHT blockers and eliminate the problem at its root cause.
At first, I did not believe blocking DHT with caffeine was possible, but seeing a report confirming this made me change my mind.
The other 2 active ingredients are also known as ideal DHT blockers among dermatologists.
These natural ingredients give the shampoo the power to stop hair loss and encourage natural growth.
It is a great product. However, it is expensive for some people as 8 Fl Oz is sold for between $40 and $45 on Amazon.
Despite the price, this medically prescribed product seems to be doing exactly what has been advertised.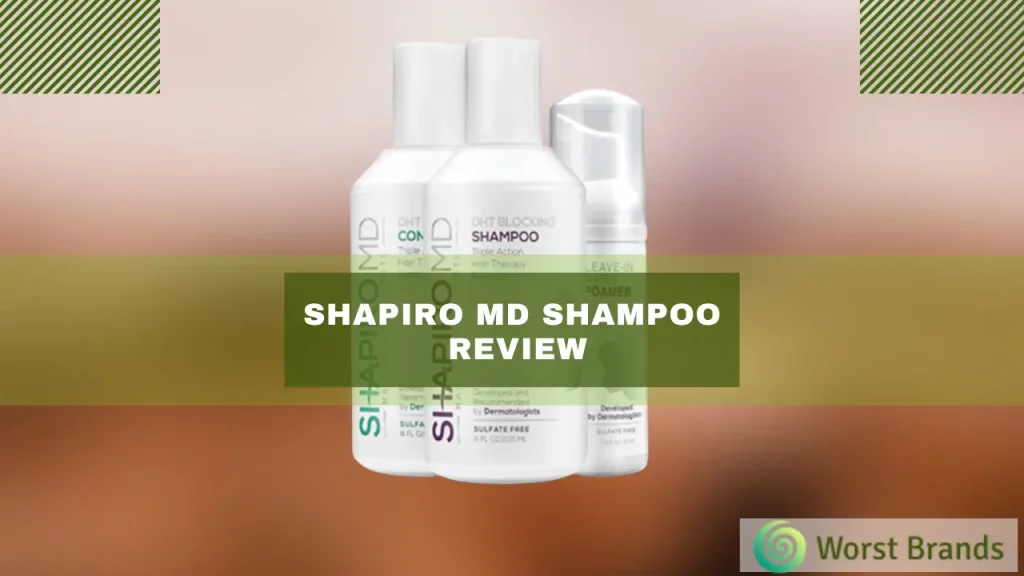 Pros
Reduces dandruff.
Suitable for dry scalp.
Encourages natural hair growth.
Improves thin and fragile hair.
Doesn't contain sulfates.
Cons
Expensive product.
Prescription use only.
You may be interested in below similar blogs:
Shapiro MD Shampoo: What Do Customers Say?
With an Amazon rating of 4.1 out of 5, this shampoo has 76% reviews as positive.
Many of these positive comments confirmed that shampoo reduces hair fall, but it takes a lot of patience.
Consumers claimed their hair was not as thin and fragile, and the overall volume had increased.
For some customers, hair's natural growth was visible within a few weeks. In other cases, it took several months for them to notice a significant change.
This shampoo seems to have caught the root cause of hair fall and treated it thoroughly.
Hundreds of consumers agree with this, as Amazon reviews are flooded with positive comments.
Since I have never used this shampoo, I had to get my brother's opinion for this Shapiro MD Shampoo Review.
According to his experience, the shampoo might cause mild irritations as DHT is gradually blocked. However, it does help in hair regrowth.
Since he was on the brink of baldness, seeing him with healthy, naturally growing hair feels fantastic.
However, there are some negative reviews as well. Many consumers, including my brother, have been upset with the new packaging.
Is Shapiro MD Shampoo Worth It?
This shampoo is considered an expensive product. The entire Shapiro MD Kit can cost you a nice chunk of money.
Shapiro MD pack ranges between $75 and $250 depending on the quantity of each product.
However, buying the entire kit is cheaper than buying different products separately.
It is also essential to consider that you will need to continue on this shampoo for several months at least.
Despite the high price tag, Shapiro MD Shampoo is effective against hair fall, which makes the product worth your money.
How Often Should You Use Shapiro MD Shampoo?
The company states that you can use this product as your everyday shampoo. This means you can use Shapiro MD shampoo every time you go for a bath.
The product takes several months to take effect and block DHT fully, and it is recommended that you use it daily or on alternate days.
It is also important to note that you shouldn't stop using it once you have achieved your desired results.
In most cases, treatment time may differ. However, your dermatologist or trichologist will explain the duration of this treatment.
Why Choose Shapiro MD Shampoo?
Here are some reasons to consider changing your everyday shampoo to Shapiro MD Shampoo.
The product combats DHT that causes hair fall.
Professionals recommend it. Many dermatologists and trichologists recommend the Shapiro MD shampoo.
Shapiro MD strengthens your fragile hair and ensures no thin hair.
This shampoo is entirely sulfate-free. It is extremely rare to find sulfate-free shampoo these days.
Dandruff plays a significant part in blocking hair follicles. This product moisturizes your scalp and reduces flakes.
Contains natural ingredients as part of the formula, which makes it safe to use.
Where to Buy Shapiro MD Shampoo?
Shapiro MD is a prescription shampoo unavailable at every local convenience store. Here are some of the stores that sell this excellent product.
Shapiro MD
Amazon
eBay
Walmart
Ubuy
Apart from these stores, you may also find this shampoo at some other local stores near you.
Since it's unavailable at every convenience store, I recommend you contact the store and check for its availability before you go.
How to Use Shapiro MD Shampoo?
Using Shapiro MD Shampoo is pretty easy. You can use it just like any other regular shampoo.
Simply apply a small amount of shampoo to your wet hair. Massage your hair for a couple of minutes to create a nice lather.
This lather will clean off all the dust and bacteria from your hair. Keep the shampoo on for a minute or two before rinsing it with clean water.
Ensure you rinse it properly and do not leave any shampoo in your hair.
Is Shapiro MD Safe?
Shapiro MD does not use any harmful ingredients. The primary active ingredients are natural, and the shampoo does not contain any sulfates, which is a plus point.
Frequently Asked Questions
Here are some common questions about this fantastic shampoo answered for you.
Q1: How Long Does It Take To Get Results With Shapiro MD?
The company claims that it takes anywhere between 6 to 12 months for an individual to achieve results with Shapiro MD Shampoo.
However, some consumers have reported seeing a difference in 2-4 months.
Q2: Do DHT Blockers Work For Men And Women?
Yes, DHT is a common androgen that makes your hair thinner. Thin hair can be problematic for both; men and women.
However, DHT blockers, such as caffeine and EGCG, work for both genders and hair types.
Q3: How to Contact Shapiro MD?
You can easily contact Shapiro MD by calling (877) 907-4047 and talking to a customer support executive. 
For email queries, the company asks the customers to contact them at support@shapiromd.com.
Conclusion
According to a report, around 80% of men and almost half the women worldwide experience hair loss.
It is a common problem we all experience at some point in our lives.
Shapiro MD Shampoo is one of the few products in the world that combats this issue and ensures hair's natural growth.
I advise you to use this amazing product and get your DHT blockers. This will stop your hair from falling once and for all.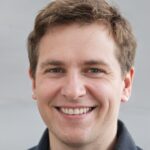 Steven Settles is a professional content writer with over 7 years of experience in writing for different niches, including brand reviews, technology, fitness, and more.
Currently, he is working as a content writer for WorstBrands, where he provides insightful reviews of different products, including home appliances, outdoor gear, fashion, and kitchen products. In his free time, Steven enjoys traveling and exploring new places.