Seasonal hair fall makes us shed like crazy! Even shaking your head in disapproval costs you a strand or two.
If you have tried out all preliminary treatments and nothing seems to work, look no further.
I present this Wella Shampoo Review to help you through your hair growth journey.
About Wella Shampoo
Wella Produces a myriad of hair oils, hair serums, leave-in treatments, conditioners, and Shampoos.
Of these, I loved the Wella Shampoo the best. The brand has high efficacy for its price and comes in 14 different variants.
Each carries a different combination of ingredients to target scalp or strand issues.
At first glance, the variety of shampoos impressed me. The main lines are Invigo, Fusions, and Elements. Each carries a different purpose.
Overview of Wella
Wella Professionals is a relatively niche brand in the hair industry. You might hear it for the first time, and I did not until a friend recommended it.
Wella's expertise lies in crafting hair products, especially professional colors.
Operating for more than 140 years, the German-origin brand was started by Franz Strother.
The initial operations dealt with making tulles for wigs. It was in 1924 that Wella filed for a patent.
Wella moved towards the production of haircare products from here onwards. By 1980, the centurion giant had amassed 1 billion DM in sales.
Wella Shampoo Review
Out of the 14 shampoos, here are the top Wella Shampoos for you.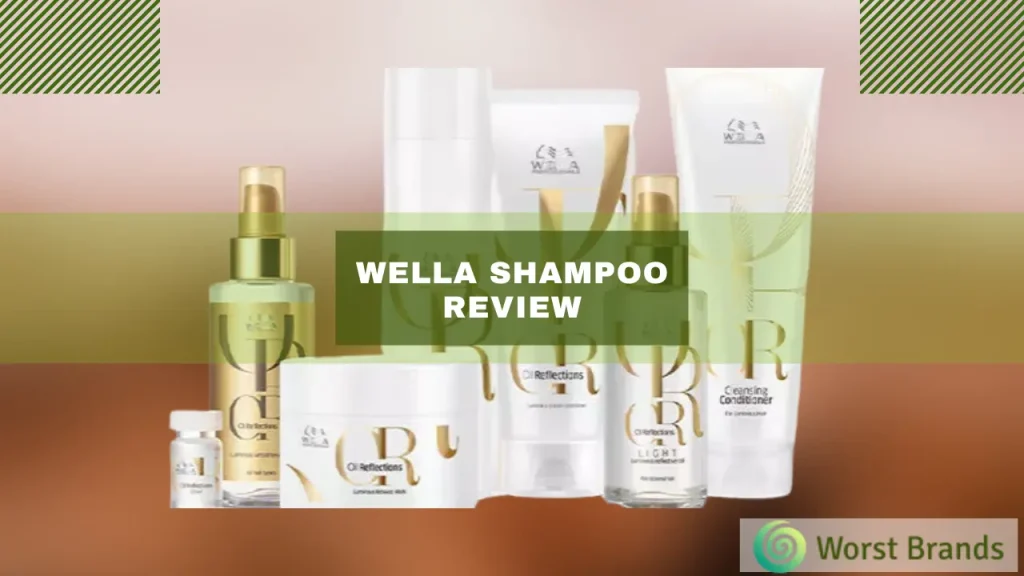 1. Wella Invigo Nutri-Enrich Deep Nourishing Shampoo
My favorite Wella shampoo on the list is the Wella INVIGO Nutri-Enrich Deep Nourishing Shampoo.
Post-hair color helps you retain the color concurrently, aiding repair. My friend had the worst case of shedding after a botched-up dye job.
Luckily, she had Wella Invigo Nutri-Enrich Deep Nourishing shampoo to the rescue. She felt a visible difference in the texture with each consecutive wash.
What impressed me the most was that this friend and the person who recommended the shampoo to her had different hair types.
The shampoo does have a "one size fits all" function!
It comes equipped with Oleic Acid, Panthenol, and Goji Berry. It is also marked keratin safe.
Pros:
Oleic Acid and Panthenol lock in moisture.
Goji Berry and peptides maintain hair strength.
Inhibits free radicle damage
Keratin safe
Cons:
It contains parabens, Propylene Glycol and Sulfate
Carries fragrance.
2. Wella Oil Reflections Luminous Reveal Shampoo
I would call for a standing ovation for the maker of this shampoo. At just $27.77, you can get luminous hair and silky texture.
Enriched with essential oils from coconut, macadamia Terni folia Seed, and Avocado. The shampoo does help to restore nourishment to length.
One of the potent hair growth secrets I follow involves mixing a few drops of scalp oil with shampoo. Luckily, this shampoo comes infused with oil.
On the ingredient list, I expected to find at least some irritants. However, this gentle formula focuses on the root and the length.
So, it works best for dry, frizzy, or color-treated hair.
It leaves the hair glossier than ever, and the scent of oils also makes you smell divine.
Pros:
Suited for all hair types.
Contains White Tea Extract
Contains essential oils.
Cons:
It contains alcohol
Carries fragrance
3. Wella INVIGO Blonde Recharge Cool Color Refreshing Shampoo
Blondes Assemble!
This particular shampoo in the range targets natural blondes or color-treated hair from turning yellow. The perfect purple shampoo we had all been waiting for.
Lighter hair is more prone to damage from poor water quality. You often see this after a trip to the beach.
While many remedies claim to work, this shampoo certainly proves its worth!
A specific formula to target the buildup in the hair, this formula moves to become a fan favorite.
Pros:
Provides nourishment
Removes the yellow tint
Preserves color
Cons:
Expensive
Not for all hair types
4. Wella Fusion Plex Intense Repairing Shampoo
This shampoo is my top pick for a haystack in the Wella Shampoo Review!
A botched-up dye job? Nothing seems to work, and you are going bald? Fret no further!
The color experts know everything about the color treatment, even how to combat it!
Wella Fusion Plex Intense Repair Shampoo contains hydrating elements. The formula carries mild actives but potent enough to get the dirt out.
People who use this between two dye jobs claim that this shampoo magically fixes the hair.
I think texture is the most important factor in hair growth. Softly detangling the ends helps to strengthen bonds.
Hair damaged to the point of no redemption needs this fix.
Pros:
Silk amino acids prevent breakage.
Leaves hair hydrated.
Good value for money.
Keratin Safe.
Especially focuses on damaged hair.
Cons:
Contains sulfates
Not parabens-free.
Wella Shampoos Comparison
| Wella Shampoos | Free of Parabens and Sulphates | For All Hair Types | Keratin Safe |
| --- | --- | --- | --- |
| Wella InvigoNutri-Enrich Deep Nourishing Shampoo | No | Yes | Yes |
| Wella Oil Reflections- Luminous Reveal Shampoo | No | Yes | Yes |
| Wella INVIGO Blonde Recharge Cool Colour Refreshing Shampoo | No | No | Yes |
| Wella Fusion Plex Intense Repairing Shampoo | No | Yes | Yes |
Customers' Feedback on Wella Shampoo
The reviews show customers love the product, but the top is ridiculous! They couldn't even find a pump to use. As a result, they had to buy another bottle to pour into!
I also think that better packaging is needed! It's a wide-mouth screw top! Why?!
Apart from the packaging, the shampoo lathers well, even if you have dry hair like me.
I have used it for a long time now. Always leaves my hair beautiful and smells fantastic.
Why Should You Choose Wella Shampoo?
We found Wella to have a variety of shampoos with different ingredients to target different hair concerns.
The choice attracted us to research more. Here are a few reasons why we vouch for Wella:
Comes in a Great Variety
You can find a shampoo to suit your hair needs.
Traces of Sulfates and Paraben
The formula balances out the damaging effects of these. So, you can reap these benefits without the said ingredients causing damage.
Moreover, Wella has a range of milder shampoos in Wella Elements to cater to that concern.
Low pH
Wella shampoos generally have a low pH suited to your scalp. The scalp's pH is lower than the rest of the body.
A mismatched pH of shampoo with hair can cause lifted cuticles. So, you can combat hair thinning with Wella shampoos.
Essential Ingredients
There are essential ingredients like Glucoside, Disodium Laureth Sulfosuccinate, Sodium Cocoamphoacetate, Cocamidopropyl Betaine, Lauryl Glucoside, and TEA Laureth Sulphate in most Wella Shampoos.
Gentle on ends
These ingredients help to maintain scalp health without drying out the hair. The fungal or bacterial activity also inhibits with constant use.
Pocket Friendly
Wella Shampoos are extremely gentle on the pocket. So you will not have to spend an arm and a leg to get them.
Who Owns Wella?
As of 2020, KKR acquired Wella from its former owners, COTY. The latter had a 9% stakeholding in Wella, which shall now be passed onto KKR.
Is Wella Worth It?
A short yes would suffice. I have surfed through reviews online, used the product myself, and asked other loyal users to help us reach this point.
Free of all bias, out of all the ranges, Wella Elements seems a good bargain for customers seeking milder shampoos.
Overall, Wella Fusions and Wella Invigo do provide concentrated care. Though, I believe a prevalent issue to address is the packaging.
It would be best if you were careful handling these to prevent spillage. Some customers are unhappy with the absence of a pump in supersized packaging.
It is often leading to leakages. So, it is not safe to travel.
How Often Should You Use Wella Shampoo?
In general, shampoos remove dirt and buildup from the scalp. However, like others, I have also suffered from dry ends and an irritated scalp.
Overusing shampoos can strip your hair of natural oils. So, make sure to shampoo your hair according to your scalp type.
If you have a dry scalp, shampooing once a week can suffice. If you have an oily scalp, you should wash your hair every other day.
You should wash your hair daily with mild shampoo if you work out or engage in activities that make you sweat.
Frequently Asked Questions
Q1: Are Wella Sulphate and Parabens Free?
Wella Elements does not contain harsh sulfates, parabens, or colorants. The Fusion and Invigo lines come with sulfates, parabens, and fragrances.
Q2: Is Wella Shampoo Good For Hair Fall?
Yes. The professional brand carries many lines. Wella Professional Enrich Moisturizing shampoo comes in handy for hair protection. You can also opt for Wella Elements if you prefer mild shampoos.
Conclusion
To sum it up, I recommend Wella Shampoos solely for the value they provide for the money.
Many brands in the hair industry deliver similar results; however, in this price range, Wella takes the lead.
My top pick for you is Wella Indigo Nutri-Enrich Deep Nourishing Shampoo. My hair felt visibly shinier, and my scalp felt cleansed. That too after a single use!
Hope this Wella Shampoo Review helped you navigate through your next purchase!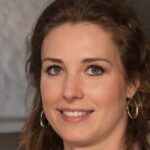 Crystal Hafley is a dedicated writer and content creator for WorstBrands, where she specializes in writing insightful reviews about kitchen appliances and fashion products.
With her expertise, Crystal provides readers with accurate and reliable information to help them make informed decisions about the brands and products they use every day. When she's not researching or writing, Crystal enjoys cooking and exploring the latest fashion trends.