Colored hair is unique in every way and requires products designed for them. Blonde hair is the most common type of colored hair, especially in the US.
I, too, have blonde hair, and I know the struggle of finding the perfect hair product.
Naturally, glowing colored hair should be treated with brightening shampoos and conditioners.
Today, we are going to talk about one such product by Luseta. Without wasting any time, let's start the Luseta Purple Shampoo Review.
About Luseta
Luseta is an American-based beauty brand that started the mission to create and supply hair products to customers around the world. 
It is known to have cruelty-free products specially designed for different colors.
Luseta Purple Shampoo is one of their leading products for colored hair. It is an all-in-one solution for blondes like me that can deliver silky-smooth hair.
Since its introduction, this shampoo has been one of my favorite products.
Luseta Purple Shampoo Review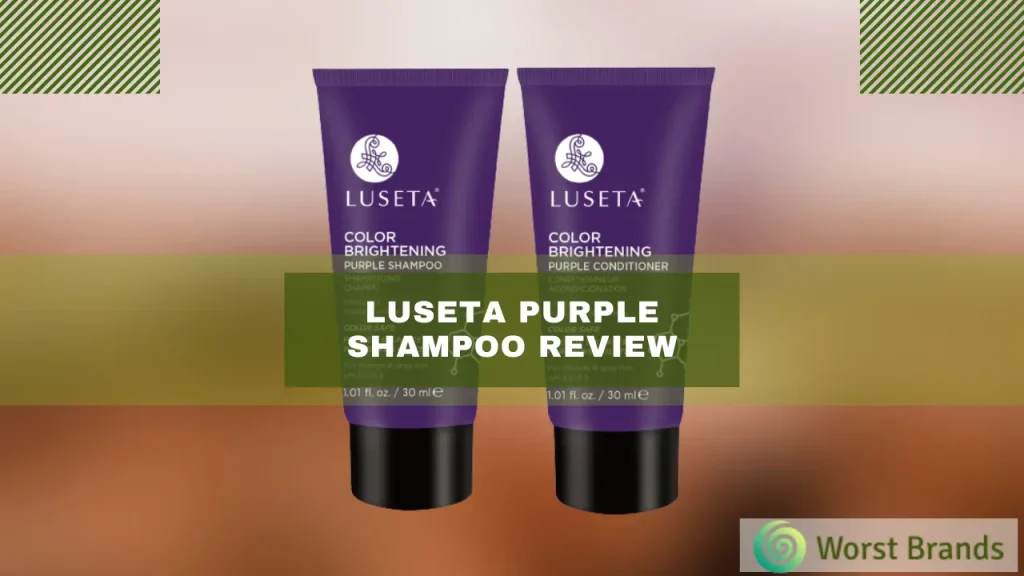 Luseta Purple Shampoo is an incredible product for colored hair such as blonde like mine. Moreover, you can also use it for grey hair.
It contains natural moisturizing ingredients such as coconut oil that nourish your hair and improves its volume and thickness. 
According to a report, coconut oil is incredibly beneficial for your hair.
This product improved my hair's texture, and I couldn't believe the difference. I could feel my hair shinier, thicker, and whatnot!
Luseta Purple Shampoo may not have a great smell, but it is free of harmful sulfates and parabens.
It is specifically designed for blonde hair but works well with other colored hair.
The primary aim of this shampoo is to have a brightening effect on colored hair to eliminate any yellow or brassy strands you may have.
The natural Formula and purple pigments neutralize the undertones in your colored hair, creating a shiny, glossy finish.
On top of improving the overall quality of hair, this is an affordable product readily available worldwide.
Lastly, Luseta Purple Shampoo is known to improve damaged strands of hair and give you a natural, beautiful look.
Pros
Reduces Undertones.
Increases Volume
Soft, shiny hair.
Treats damaged strands.
No sulfates or Parabens.
Cons
Only suitable for colored hair.
Doesn't treat dandruff or dry scalp.
Customers Feedback on Luseta Purple Shampoo 
Luseta Purple Shampoo Review would be incomplete without including the word of some customers.
This shampoo has an Amazon rating of 4.4 out of 5, as more than 7,000 customers have received feedback from around the world.
A staggering 86% of these reviews are positive, as customers agreed that using this shampoo left them with soft, shiny hair.
I have also been using this shampoo for months and only have positive things to say. It is the perfect solution for my blonde hair and gives me a beautiful look.
The nourishment and volume my hair gets from this shampoo are difficult to replicate with any other product.
I have also witnessed my hair gain significantly since I started using Luseta purple shampoo.
However, I have been concerned over some negative reviews from consumers who spoke about having an allergic reaction to this product.
Read the following blogs to learn about other popular shampoo brands:
Is Luseta Purple Shampoo Worth It?
Luseta is not an expensive brand. While it may be relatively pricey than some ordinary over-the-top shampoos, it is still affordable.
You can purchase the 33.8 FL Oz bottle from Amazon for less than $30.
Considering how effective this product has been for me, I would say it is worth every penny.
It eliminated yellow undertones and brought out the natural beauty of my hair which felt terrific.
The shampoo was a lifesaver; it helped me eliminate dull yellow strands and gave me glowing, beautiful hair.
How Often Should You Use Luseta?
Luseta Purple Shampoo can be used as your permanent everyday hair product. You can use it whenever you are washing your hair.
This shampoo has no proven side effects as it doesn't contain sulfates or parabens.
However, it is best to consult a dermatologist if you are prone to allergic reactions.
Why Choose Luseta Purple Shampoo?
Here are some reasons you should choose Luseta Purple Shampoo for your blonde hair.
Shiny, Glossy Finish
There is no doubt that this product has a formula that gives the user glossy and brightened hair.
It will deeply clean your hair and create a shine that will last all day.
Having beautiful, natural-looking hair is something I have always wanted, and this product gave me just that.
Free Of Sulfates and Parabens
Sulfates and Parabens constitute a significant concern for many consumers. It was the same for me.
According to a report, parabens can be extremely dangerous for your hair as they can cause dryness and irritation.
However, I discovered this is a unique product containing no sulfates or Parabens.
This makes it entirely safe for use, as there are no harmful substances in the Formula.
Natural Formula
Most of the ingredients used in the Luseta Purple Shampoo are naturally found.
Treating your hair with too many chemicals can be dangerous and result in thinner, weaker hair.
However, Luseta Purple Shampoo tackles this problem by using completely natural ingredients.
Designed For Colored Hair
It is challenging to find proper products if you have colored hair.
However, Luseta Purple Shampoo is designed specifically for blonde and gray hair. It is a great product to eliminate dull yellow or brassy stands. 
Affordable and Accessible
Many shampoos and conditioners found in the market for colored hair are expensive and not commonly available.
This is not the case with Luseta. This premium shampoo can be purchased for as low as $19. You can even get a further discount if you subscribe to the shampoo.
Where to Buy Luseta?
You can purchase Luseta Purple Shampoo at any local beauty store. Here is a list of some popular stores where you would find this product.
LusetaBeauty
Amazon
eBay
Walmart
Ubuy
Target
Apart from these stores, some local supermarkets and beauty stores may also stock this shampoo.
Is Luseta Purple Shampoo Safe?
Yes, Luseta Uses completely natural ingredients and is a sulfate-free product. On top of this, the shampoo doesn't contain Parabens, making it entirely safe for use. 
Frequently Asked Questions
Q1: How Long Does It Take To Get Rid Of Undertones? 
Using Luseta as my everyday shampoo, it took me 2-3 weeks to notice a difference in shine as the yellow strands brightened gradually. Typically the effects are noticeable in a few washes. 
Q2: What Is Luseta Subscription? 
Luseta Subscription is a service offered by the company. By signing up with this service, customers can get their Luseta Shampoo frequently delivered to their doorstep.
They are also given an 18% discount on the shampoo.  
Q3: How to Contact Luseta? 
To contact Luseta, you can simply call +1-888-986-2686. For email support, you can contact them at info@lusetabeauty.com
Final Words
There is no doubt that Luseta Purple Shampoo is one of the top products available for blonde hair. 
The shampoo is designed to have a brightening effect on colored hair and neutralize any yellow or brassy undertones. It is affordable and readily available worldwide.
It is an affordable product that treats damaged hair and improves the overall texture. 
Overall, Luseta Purple Shampoo is worth considering as a solution for colored hair, but it's always recommended to do a patch test before using any hair product.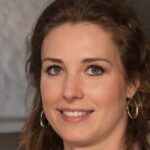 Crystal Hafley is a dedicated writer and content creator for WorstBrands, where she specializes in writing insightful reviews about kitchen appliances and fashion products.
With her expertise, Crystal provides readers with accurate and reliable information to help them make informed decisions about the brands and products they use every day. When she's not researching or writing, Crystal enjoys cooking and exploring the latest fashion trends.