Thick and healthy hair is a dream of almost every girl but, there are not a lot of shampoos out there that can get you your dream hair.
But, since last year, Luseta has been getting a lot of hype on the internet, and for all the right reasons.
People are head over heels for this shampoo, so we decided to get into it and do a detailed Luseta Shampoo Review.
This review will help you decide if you want to buy this shampoo or not, so fasten your seat belt and keep reading because you are in for a treat.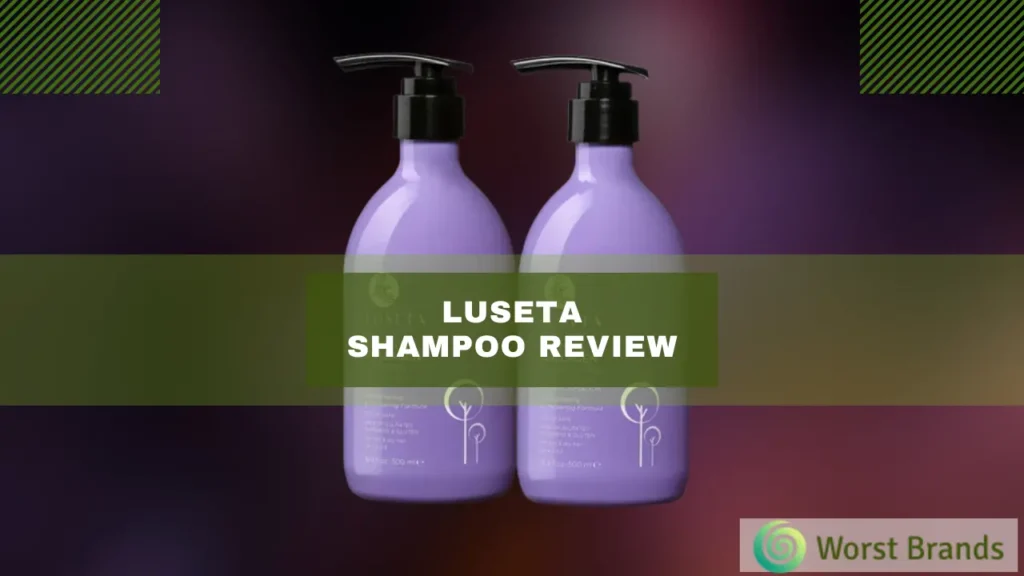 Luseta Shampoo Review
So how do they measure up?
Let's take a closer look at the Luseta Shampoo in our review to see what makes it special.
The Luseta shampoo is specifically designed to make your hair strong and reduce hair thinning. It also has an excellent scent.
Now, hair loss is a really big issue among people of all ages so, if this shampoo actually works, it is going to be a real deal.
According to the brand, the shampoo contains biotin, collagen, and conditioning ingredients that make your hair stronger and shinier.
Argan oil, which is proven to be good for hair growth, is also a key ingredient in this shampoo.
The brand claims that this shampoo adds volume to every strand of your hair with the help of its collagen.
Another excellent feature of this shampoo is that it is good for both men and women.
Also, the blend of different oils in this shampoo is what makes it just the right type of anti-hair fall treatment.
Luseta shampoo is primarily intended to help people with extremely thin hair.
Also, according to Luseta, you can use this shampoo as a hair regrowth treatment.
And this shampoo is suitable for all hair types, including wavy, straight, 4c, and color-treated hair.
Does Luseta Shampoo Actually Help With Hair Thinning?
Many people wonder whether the Luseta shampoo is worth the hype or not because of the big claims of the brand.
Not many shampoo brands claim to reduce hair thinning so confidently, which has put consumers in doubt and confusion.
But, after a lot of research, we have discovered that Luseta shampoo has a lot of ingredients that can help with hair thinning and induce hair regrowth.
For instance, biotins and collagen help make your hair thick, and argan oil is known to reduce hair thinning.
So, from an ingredient perspective, this shampoo can be good enough for hair thinning.
And it should be all that matters, but not everything suits everyone, and that is why a lot of people think that this shampoo is not a good catch for them.
In many reviews online, you will find that consumers think this shampoo is only good for cleansing and for making hair softer.
Not a lot of people see a difference in hair thickness after using this shampoo which is a bit disappointing.
But, the reason could be because this shampoo is designed as a treatment, and until you don't use it for a certain period of time, you won't see a difference.
Also, you need to use the conditioner as well for maximum benefits; otherwise, the results will take a lot of time.
So, even if this shampoo does not seem to reduce your hair thinning, it still is a pretty decent shampoo.
People who constantly look for a new option for their daily use of shampoo should give it a go, as it will make their hair softer and bring life to them.
But for people experiencing extreme hair fall, this shampoo will not fix anything overnight.
Similar Blog: Luseta Purple Shampoo Review – [Updated 2023]
Is Luseta Shampoo Harmful For Your Hair?
No, from the ingredient perspective, Luseta shampoo does not harm your hair as it is free from sulfates, gluten, and parabens.
But that does not make this shampoo good because it contains DMDM.
It is a carcinogen that can be harmful to your hair. Excessive use of this shampoo could even result in irritation and further hair thinning because of the presence of DMDM. But, that does not mean you cannot use this shampoo at all.
The effects of DMDM completely depend upon how much is added is the shampoo and how often are you washing your hair with it.
So, we would not recommend you use this shampoo daily because it can not only be drying but also be really bad for your hair to fall.
It is better if you wash your hair with Luseta shampoo thrice a week because then you will be safe from the destructive effects of DMDM.
Also, the thing that always disappoints us in hair care products is the overwhelming fragrance. But, in this shampoo, the fragrance is subtle, but it still is there.
So, if you are allergic to fragrance and scent in any way, steer clear of this shampoo.
It also contains different oils, so ensure to go through the ingredient list before purchasing it because you might be allergic to some ingredients.
So, we won't consider it a really harmful product for your hair, but you just need to be cautious while using it.
Is Luseta Shampoo Ethically Made?
As people are getting aware of animal cruelty done by the beauty industry, they are going towards ethically manufactured products.
Let's find out whether Luseta is ethically made or not.
1. Cruelty-Free
Not a lot of treatment-based shampoos are cruelty-free, which is why people don't get good options for shampoo.
But, Luseta is cruelty-free, and the company does not test its products on animals.
2. Vegan
No, Luseta is not completely vegan, which can put off many people, but the good thing is that most of its shampoos are vegan.
According to the brand, only the Keratin shampoo contains animal by-products.
That is because keratin itself is derived from the wool of sheep; otherwise, all its other shampoos are vegan.
Is Luseta Shampoo Suitable For All Hair Types?
Yes, the Luseta shampoo is suitable for almost all hair types. It does not contain sulfates, so even people with color-treated hair can use it.
Those who have a really sensitive and itchy scalp also seem to be loving this shampoo.
Moreover, it makes a perfect cleansing product if that is what you are looking for.
But, people who have extremely oily hair might not find it as deep cleansing, and you need to shampoo it twice to make your hair feel cleaner.
Those with curly hair often find it difficult to find a product to make their hair softer and more manageable.
But according to reviews and our experience, Luseta shampoo does it all. It even works for people with extremely curly and 4c hair.
You might also love to read our expert reviews on other shampoo brands.
Luseta Shampoo Ingredients
The following are the ingredients of Luseta shampoo:
Water (Aqua, Eau)
Sodium C14-16 Olefin Sulfonate
Cocamidopropyl Betaine
Cocamide Methyl MEA
Glycerin
Glycol Distearate
Acrylates Copolymer
Biotin
Hydrolyzed Collagen
Sodium Chloride
Benzyl Alcohol
Phenoxyethanol
Glyceryl Laurate
Sodium Benzoate
Sodium Cocamidopropyl PG-Dimonium
Chloride Phosphate
Disodium EDTA
Acrylamide Copolymer
Sodium Lactate, Citric Acid
PPG-28-Buteth-35
Argania Spinosa Kernel Oil
Parfum
C12-13 Alkyl Lactate
Cocodimonium Hydroxypropyl Hydrolyzed Keratin
CI 17200
CI 60730
Potassium Sorbate
Verdict: Luseta Shampoo Review
Luseta shampoo overall is a pretty decent option, and if you look at the price point, it does not cost you a lot of money either.
It is formulated to make hair strong and reduce hair thinning, with ingredients like biotin, collagen, and argan oil.
The reviews of this shampoo are also pretty good, and people seem to be loving it so far.
It is also important to note that shampoo contains a carcinogen, DMDM, which may be harmful if used excessively.
All in all, Luseta shampoo is worth trying if you are looking for a budget-friendly option, but it is not the best option for extreme hair fall.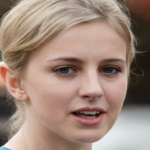 Erica Steven is the founder and lead writer of WorstBrands, a site dedicated to providing honest and trustworthy reviews about outdoor gear and fashion products.
With a passion for exploring the great outdoors and staying up to date on the latest fashion trends, Erica uses her expertise to provide valuable insights into the products that matter most to her readers.
Whether you're looking for camping equipment or the latest fashion accessories, Erica's articles are the perfect resource for finding the best products that fit your lifestyle.