Are you looking for new shampoos and hair products with clean ingredients and beautiful packaging?
There are many hair care products online these days, so browsing them can be a bit overwhelming.
Odele Beauty has been all over social media lately, and this Odele Shampoo Review will reveal whether or not the hype surrounding it is justified.
People from all walks of life have used Odele shampoos, and both good and bad things can be said about this brand.
I think it's not justice to any product to give a review without using it personally.
Therefore, after using the product for weeks, I reviewed the Odele shampoo and gathered some customer reviews.
Brief Intro To Odele Shampoo Brand
The idea for Odele in 2019 originated from Lindsay Holden, Britta Chatterjee, and Shannon Kearney.
The best thing about Odele products is that they are gender neutrals. Cruelty-free and vegan-friendly, its formulae are held to a high level.
Smoothing, volumizing, and curl defining are 3 primary hair advantages addressed in Odele's hair care.
And each of these technologies is combined with a shampoo and conditioner that may complement any of the brand's style products.
Odele promises sulfate-free and paraben-free products. Even without them, we get a fantastic lather and a thorough clean.
Odele shampoo cleans your hair without removing its natural oils and has a foamy, thick texture, which works best for hair growth. It also has a natural scent.
Distinctive aroma (marine) is 100 percent genuine and never overbearing.
Despite so many best things, the question is, is it worth the hype? That's what this Odele Shampoo review will be all about.
Related: Colab Dry Shampoo Review
Odele Shampoo Review
We are now ready to show you every detail about Odele Shampoo so that it will be easier for you to pick your best choice.
Below, I will shortlist a few of their most well-known shampoos to see what customers think of them. Let's get this review started, shall we?
1. Odele Clarifying Shampoo Review
A clarifying shampoo is necessary if you accumulate a lot of product or oil on your hair.
A sulfate-free lathering shampoo like Odele's Clarifying Shampoo is perfect for removing product residue while deep cleaning the hair without removing its natural oils. Suitable for all hair types.
I would have to say that this is my favorite product from this line. My scalp always felt so dirty before I started using this.
No matter how much I cleaned with my old shampoo, my hair always felt so thick and oily, with so much buildup on my scalp. But now it's completely gone, and my hair is noticeably lighter.
While on the other hand, according to the negative reviews. Several customers have alleged that they have straight, long hair, and it leaves their hair quite dry with a tiny sting on the scalp.
It will work the first time – it will be bouncy and light. However, the harm done by time 2-3 is irreversible.
Another customer told me they were losing hair in bunches. Odele clarifying shampoo received a 4.1 star out of 5.
It means 74% of people recommend it, and the rest don't find this shampoo suitable for them.
2. Odele Smoothing Shampoo Review
If you are having trouble controlling frizz, the Smoothing Collection is for you.
The shampoo works best on medium to coarse and fine hair, damaged or dry, to add luster and enhance manageability.
Odele smoothing shampoo is rich in amino acids. Oily scalps should avoid this product.
There are mixed reviews regarding Odele smoothing shampoo. Consumers who are happy with this product state that "she has slightly wavy hair and lives in a dry area.
Her goals were to reduce frizz and increase shine. The shampoo works fantastic for her. It's smooth, soft, and shining when dry with heat".
Another satisfied consumer pinned,
"My hair is long, frizzy, and wavy-curly. The smoothing shampoo makes my hair light and shiny without making it super tight, and my curly hair has appeared healthier over time".
But some consumers are not very happy with the results. Many reported that "Hair does not feel clean after using this. It's oily, and they observed that the hair has thinned down and fallen out.
Another consumer complained, "It didn't froth up at all in my hair, leading me to feel it wasn't washing anything.
It was sticky on my hair.". This shampoo is not for protein-sensitive people because it causes stiffness and tangles.
Odele smoothing shampoo received a 4-star out of 5. This means only 60% of people recommend this shampoo, while it's a misfit piece for others.
3. Odele Volumizing Shampoo Review
Make your hair look and feel thicker with this salon-grade shampoo that boosts volume, moisture, shine, and fullness in a weightless formula.
This shampoo cleans, nourishes, and hydrates hair without weighing it down, thanks to amino acids that enhance hair strength from root to tip.
I had been personally using this shampoo to give my long, thin hairs some volume, and trust me, "it works wonders" My hair is shiny, healthy-looking, and has a lot of volumes, which is unusual for my fine, thick hair.
To second my opinion, lots of consumers agreed that " not only does it give volume to sleek straight strands, but It's also light, and it doesn't hurt the scalp. The shampoo has a pleasant scent and is simple to rinse".
Well, just because Odele volumizing shampoo worked for me and a few others, it doesn't mean it will work for everyone in the same way.
However, based on the negative feedback, it appears to be extremely oily and lifeless. Because the shampoo doesn't lather well, it's tough to work it into your hair or down to the scalp.
It dried out my hair and caused me to lose more hair than usual. The shampoo has a faint scent and does not leave your hair smelling fresh after use.
Odele volumizing shampoo received a 3.8 star out of 5. This means only 56% of people recommend this shampoo, and others seem unhappy with the product.
Are Odele Shampoos Worth Buying?
Overall, Odele's Shampoo collection has exceeded my expectations. I think they make high-quality, practical vegan-friendly items at excellent, inexpensive prices because they are a cruelty-free firm.
I think Odele shampoos are hit-or-miss; if they work for you, fantastic; or if they don't, that's fine, but these shampoos don't have to work for everyone equally.
When we look at the ratings, Odele shampoos may appear that it received much positive attention from consumers.
Pros and Cons of Adele Shampoo
Pros
100% vegan and cruelty-free
no toxic chemical
suitable for all hair types
Free from sulfur, silicone, and parabens
Gender-neutral
Cons
You might also love to read our review on popular shampoo brands:
Final Verdict on Odele Shampoo:
In summary, Odele Beauty has been making waves in the hair care industry with their clean and gender-neutral products.
While their shampoos are free from sulfates and parabens, they still provide a great lather and cleanse the hair effectively.
From the customer reviews, the Clarifying Shampoo is a hit with many people, leaving hair feeling lighter and cleaner.
On the other hand, the Smoothing Shampoo has mixed reviews, with some users finding it too oily for their scalps.
Overall, it is clear that Odele Beauty's products may be a great fit for some, but not for everyone. Therefore, it's always better to try a product before deciding.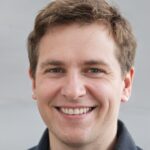 Steven Settles is a professional content writer with over 7 years of experience in writing for different niches, including brand reviews, technology, fitness, and more.
Currently, he is working as a content writer for WorstBrands, where he provides insightful reviews of different products, including home appliances, outdoor gear, fashion, and kitchen products. In his free time, Steven enjoys traveling and exploring new places.