Monday is one of those aesthetically pleasing brands that have suddenly gathered the hype because of the influencers and Instagram.
Many people are going for this shampoo and even love it, but does Monday shampoo actually work?
Let's find out!
Monday Shampoo Review
I was intrigued about Monday shampoo, and that is why I ordered one for myself. It has been 3 months, and I have been using it regularly.
After using it for over 3 months, I can say that it's one of the top shampoos. Monday shampoo cleans and nourishes the hair without any damage.
So now, it is time for a detailed Monday shampoo review based on my experience and reviews of consumers all over the internet.
Monday shampoo is a highly moisturizing shampoo made specifically for dry and damaged hair.
The brand claims this shampoo not only cleanses the scalp deeply but also tames the frizz and makes the hair super-smooth and hydrated.
The shampoo is packed with natural ingredients. It contains coconut oil, fatty acids, and protein components to make it a treat for your hair.
According to Monday, these ingredients help with collagen production and strength every lock of your hair.
The best thing I love about Monday shampoo is that it is vegan and cruelty-free.
It is a feature we all want to see in more shampoos and conditioners. It is also certified by PETA, so no gimmicky things are happening here.
Another great thing about this shampoo is that it is free from parabens and SLS. These two chemicals are known for making your hair squeaky clean, but they also cause damage.
So, it is pretty good that Monday shampoo does not contain these ingredients.
So, this was enough about what Monday shampoo is, and now let's see what it actually does to your hair.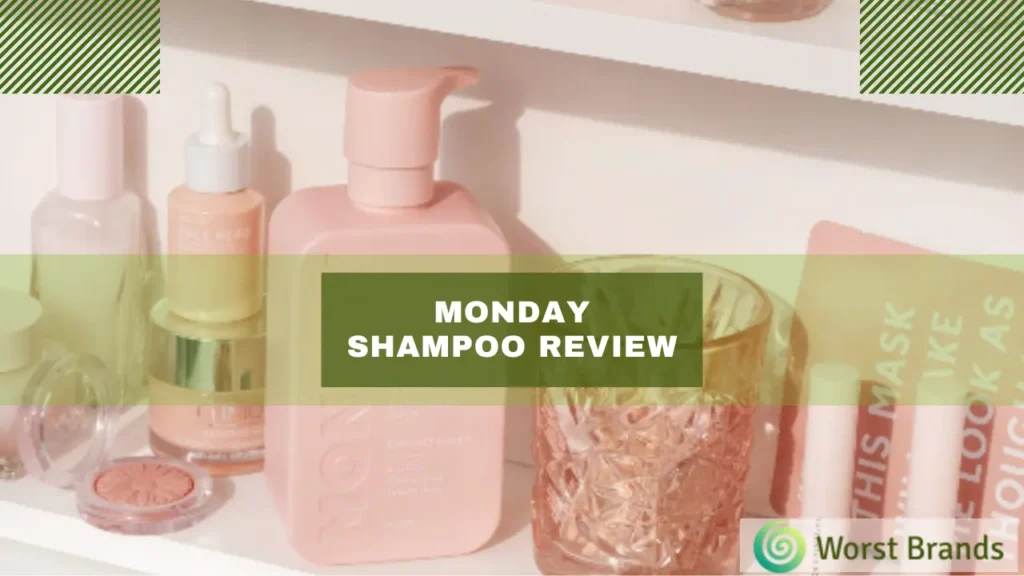 Is Monday Shampoo Suitable For All Hair Types?
So, I have thin and silky hair, and this shampoo suited me and made my hair really smooth.
But, if you read the description by the brand, this shampoo is specifically targeted toward dry hair.
So, does this shampoo work for people who have dry hair? I did some digging and found out that many people with extremely dry hair were not happy with the shampoo.
Some people even said that Monday shampoo made their hair brittle and drier.
It is a good choice if you are looking for regular cleansing shampoo.
However, this is not the right choice if you have 4c hair and want a product to tame it down. The maximum it can do for your hair is to cleanse it properly.
I had a great experience with the shampoo, but I had naturally smooth hair again.
The people with curly and stubborn dry hair did not find it very effective. So, we can say that this shampoo is not for all hair types.
I would not say that this is a bad shampoo altogether, but it just does not live up to my expectations.
If you are interested to read my reviews on some other shampoo brands, then check out:
Is Monday Shampoo Safe To Use?
Overall, all of the Monday shampoos are safe to use, and they are formulated for people with damaged hair.
But things aren't as simple as they might seem. Monday shampoo contains fragrance.
And though fragrance might not be that big a deal for many people, it can still cause allergic reactions.
People sensitive to fragrances should avoid this shampoo because it is heavily fragranced and unsafe for them.
Another thing that concerned me was an ingredient in almost all shampoos.
This ingredient is Butylated Hydroxytoluene. This ingredient is used to preserve the shampoo to be used for longer.
Though BHT is used commonly, it is responsible for irritation. It can also result in hormonal issues.
So, if you have very sensitive skin, you must avoid it. As my skin is a combination and not that sensitive, I did not see any effects.
If you want to see whether this ingredient would affect you or not, do a patch test.
Patch tests are the best ways to know how your skin will react, and it helps you be on the safe side.
Is Monday Shampoo Actually Good?
Apart from a few concerns evident in the Monday shampoo review, this shampoo is pretty good.
I loved how it made my hair feel, and it also felt very clean after showering. All the Monday shampoos have a very luxurious feel.
I am not sure whether it is because of their high-end packaging or the consistency of their products, but they do feel pricey.
If you are on a budget but want a great shampoo that does its job, then Monday is a good choice.
I consider it a good shampoo because it has a very decent ingredient list apart from a few ingredients.
Also, it cleans your hair and makes them moisturized, so it is a win-win situation.
But, Monday shampoo does not suit every hair type, so you need to take care of it as well.
Another reason why I recommend this shampoo and consider it a great product is because it is vegan and cruelty-free.
As people are becoming more aware and sustainable, it is important for brands to endorse such initiatives.
Most people on the internet, myself included, love the formula of this shampoo.
Though there are some negative reviews overall, it is a decent product. Another great thing is that it is fairly priced and does not cost you an arm and a leg.
Does Monday Shampoo Make Your Hair Thick?
Shampoo alone cannot make your hair thick, and Monday shampoo certainly does not make your hair thick.
It can tame your thick hair but does not turn your thin hair into thick.
I have extremely thin hair and used this shampoo for 3 months, but it did nothing about thickness.
Moreover, no shampoo would dramatically transform your hair until other treatments are involved.
I consider it a great shampoo with good ingredients, but it does not have any ingredients to make your hair thicker.
Most Monday shampoos could do it to make your hair clean and smooth. But making the hair thick is a far-fetched idea.
However, there is a volume shampoo on Monday, which certainly adds some volume to your hair.
But it only makes your hair look thick by adding that extra volume. It does not mean that it has made your hair thick overnight.
So, if you are buying this shampoo solely to make your hair thicker, don't bother because it won't do much.
But when it comes to moisture and a clean scalp, Monday shampoos are a great bargain, and I would suggest you give them a go.
Does Monday Shampoo Have Silicone?
Yes, Monday shampoo has silicone, and even though silicone is not extremely dangerous for hair, it is still responsible for many hair problems.
People who just want a clean and safe shampoo never want silicone in their shampoos.
Though it is good enough that Monday shampoos don't have SLS and parabens, silicone is also a potent chemical.
Moreover, many recently took over the internet and complained about the silicone in Monday shampoo.
Allegedly, Monday shampoo has burned the hair of these people.
They claim that the silicone in Monday shampoos has reacted with their bleached hair. It has resulted in a burning effect, making their hair lifeless now.
Though there is not much research on the effects of silicone on bleached hair, people's claims are pretty strong.
So, in this situation, the best you can do is avoid this shampoo if you have bleached hair.
But, if you are already using this shampoo and it is not harming your bleached hair, then don't worry and keep using it. What works for you does not always work for others.
Pros And Cons Of Monday Shampoo
Final Thoughts
It is a moisturizing shampoo intended to cleanse the scalp deeply and make the hair smooth and hydrated.
It is made with natural ingredients and is vegan, cruelty-free, and free of parabens and SLS.
However, Monday shampoo contains fragrance and the ingredient Butylated Hydroxytoluene (BHT), which may cause negative reactions in some people.
The shampoo's effectiveness seems to vary, with some people finding it very effective and others not experiencing the same benefits.
It is suitable for people with thin and silky hair but may not be as effective for people with very dry or curly hair.
Finally, I will continue using this Monday shampoo until I find a better alternative for it.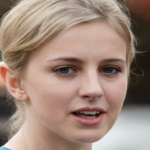 Erica Steven is the founder and lead writer of WorstBrands, a site dedicated to providing honest and trustworthy reviews about outdoor gear and fashion products.
With a passion for exploring the great outdoors and staying up to date on the latest fashion trends, Erica uses her expertise to provide valuable insights into the products that matter most to her readers.
Whether you're looking for camping equipment or the latest fashion accessories, Erica's articles are the perfect resource for finding the best products that fit your lifestyle.