Most consumers have difficulty choosing Simfort shampoo because of its mixed reviews.
And that is why I have used it for 3 months and have brought a Simfort shampoo review based on my experience and customer reviews.
So, let's get right into it: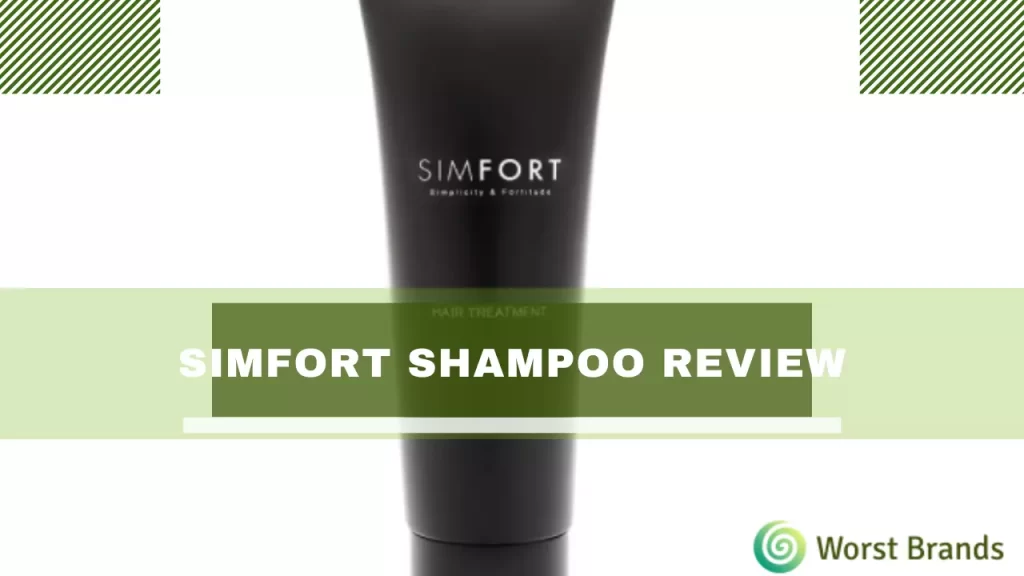 Simfort Shampoo Review
Simfort is one of those shampoos that has gotten mixed reviews from the masses. Some people love it, while others absolutely hate it. So, if you are considering buying this shampoo, then keep reading.
Simfort is a shampoo that is made with natural and organic ingredients to make your hair stronger and healthier.
It is formulated for both men and women. The brand claims that the shampoo cleans your hair without stripping them of its natural oils.
The shampoo has a very thick and foamy consistency and is marketed as a scalp cleaning and hair growth product.
Simfort shampoo reduces hair loss and excess sebum. It can remove excessive oil and dirt, hence reducing the chances of any buildup.
It also claims to increase hair growth; some people have even seen the results by using this shampoo consistently.
But that does not make it a holy grail, mainly because of its problematic customer reviews.
Features Of Simfort Shampoo
Let's have a quick look at this shampoo's features before we talk about whether you should be going for this shampoo or not.
1. Free From Harmful Chemicals
There aren't any harmful ingredients used in the making of this shampoo. It is free from parabens, sulfur, and sodium, so it does not harm the hair. Also, it is safe for damaged or color-treated hair as well if used in moderation.
2. Cruelty-Free
It is really hard to find an ethical and cruelty-free haircare brand, but this Simfort shampoo does not harm any animals in its production.
3. Reduces Sebum
This shampoo serves its purpose of reducing the sebum and oiliness in hair. It also breaks the buildup cycle of your hair that is caused by this sebum.
If you're willing to read my reviews on other shampoo products, read the following blogs:
Does Simfort Actually Help With Hair fall?
The claims by the Simfort brand are that Simfort also helps with hair fall.
However, after a lot of researching and using the shampoo myself, I can confidently say that this shampoo does not help you grow new hair.
No research backs up the hair fall reduction claims. Moreover, the shampoo does not contain special ingredients to reduce hair fall.
According to internet experts, it is just speculation or a marketing strategy.
If we look at the website of Simfort, we will find lots of positive reviews and claims of reduced hair fall.
But, there is no other platform where you would find such overwhelmingly positive reviews for this shampoo.
The Simfort shampoo is neither made for hair fall nor does it help with any type of hair growth. It is mainly made for making your scalp squeaky clean and reducing buildup.
Does Simfort Do Anything Good To Your Hair?
Yes, Simfort shampoo works if you are looking for a super-basic scalp-cleaning shampoo.
It does not provide any additional benefits and is only great for removing dirt from your hair. It is a great super-basic shampoo and suitable as a cleansing step for your hair.
This shampoo is also pretty safe and free from harmful ingredients, so giving it a go won't be the worst thing.
But, don't expect a lot from this shampoo because its main ingredient is carbonic acid which is only used to reduce sebum from the hair.
So, if we talk about whether it works or not, yes, the shampoo actually works.
But, if we talk about Simfort shampoo for hair fall or hair growth, then no, it does not work, and neither does it show any visible difference.
Is Simfort Shampoo Worth It?
When we say that it works, that does not mean the shampoo is worth it. The reason why I personally did not like shampoo is that it is super expensive.
You can find a lot of better products and targeted treatments for your hair in this price range.
Also, it is a pretty basic shampoo, and there are many better options available in the market, so I don't think you should go for it.
I did not see any visible difference in my hair even after 3 months other than it looked quite stripped up.
So, I would not recommend this shampoo to you if you are looking for an affordable yet efficient option.
Also, this shampoo's fake reviews and marketing strategy are very misleading because it shows a wrong image of it.
Most people who bought this product wrote on different websites that this is a waste of money. It only works as much as any hair-cleaning soap would, but the price tag is very extravagant.
Does Simfort Have Any Side Effects?
Surprisingly, Simfort has plenty of side effects despite its natural ingredients.
These side effects are mainly because the natural ingredients used in this shampoo can be too strong for some people.
The shampoo is not even suitable for all hair types and is deemed too powerful to be used.
It might cause irritation, redness, and tingling effects in some people. But, if you don't have any allergy or sensitivity, you can go for it if you really want to.
Also, using Simfort in limited concentration is safe, and as long as you are not using a lot of shampoos daily, you are good to go.
Pros And Cons Of Simfort Shampoo
Final Thoughts
Simfort shampoo has made quite a lot of claims which has created hype around it.
But in reality, it does not do as much as it claims, and you should only buy it if you need a high-end cleaning shampoo.
Simfort shampoo is not the best choice for those seeking an affordable and efficient solution for their hair.
While it may clean your hair without stripping it of its natural oils, it doesn't provide any visible differences in terms of hair fall or growth. I will not repurchase it based on my personal experience.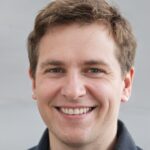 Steven Settles is a professional content writer with over 7 years of experience in writing for different niches, including brand reviews, technology, fitness, and more.
Currently, he is working as a content writer for WorstBrands, where he provides insightful reviews of different products, including home appliances, outdoor gear, fashion, and kitchen products. In his free time, Steven enjoys traveling and exploring new places.