A lush shampoo bar soothes the scalp and hydrates the roots without removing natural minerals.
Lush creates fresh hand-made cosmetics, and their products are vegan and secure from harsh chemicals. So, should you use it in your hair?
If you want to switch from your current brand of shampoo, read our in-depth Lush Shampoo Bar review to learn about the benefits, side effects, and more.
Lush Shampoo Bar Review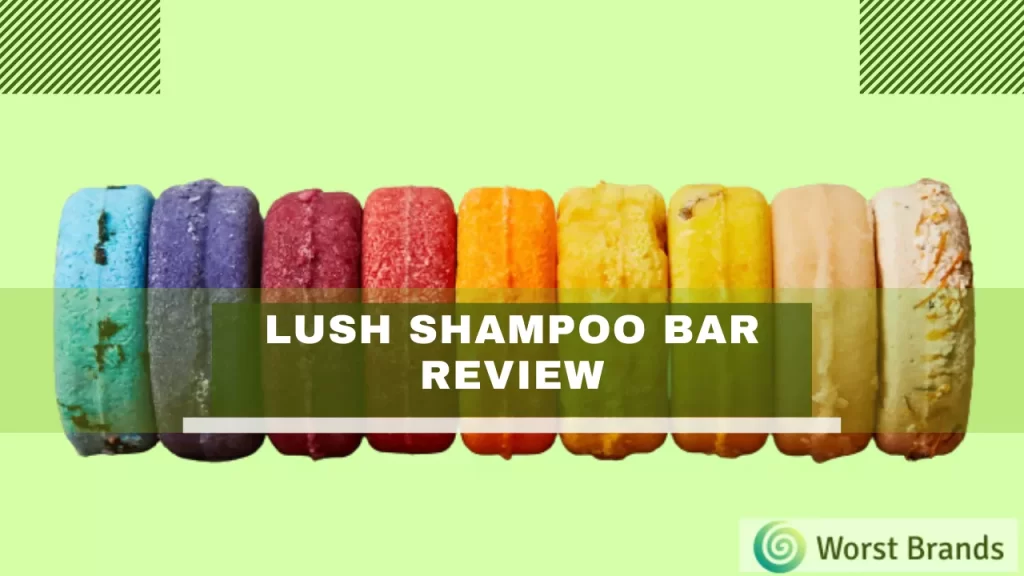 Related: List Of Bad Shampoos
1. Lush Jumping Juniper Bar
Get rid of excess oil? This lush shampoo bar sorts out oily hair problems by eliminating excess oil from the scalp.
The lush purple bar manages excess oil production and excludes greasiness from hairs.
Lavender and rosemary extracts are used in their production, which soothe and stimulate the scalp with rosemary extracts.
Fruity juniper is also used to clarify oil, congested scalp, and refresh hair. And the lemon oil in the bar gives shine and smoothness to the hair.
Lush offers that it's free from any harsh chemicals and doesn't irritate the scalp. Moreover, the product is for both men and women.
Product Review
This jumping juniper bar is perfect for eliminating excess oil from oily hairs. But it is not recommended for dry hairs because it makes the scalp drier and causes itchiness and irritation.
The shampoo bar eliminates grease and leaves hair soft and smooth.
Furthermore, this bar has a wonderful scent and purifies the hair from roots to ends. However, the bar is not suitable for all types of hair.
Other Similar Blogs:
2. Lush Jason And The Argan Oil 
This Lush shampoo bar is naturally prepared from plant extracts that fortify the strands.
The Moroccan oil in the bar moisturizes the hair and makes them shiny or smooth. It cleans the scalp and lessens the production of sebum.
But what's even more interesting is that the lemon rose gives a refreshing look and will linger into the locks all day.
The lush brand claims that this bar lasts up to 80 washes( works more than three bottles of liquid shampoo).
The ingredients used are sodium lauryl sulfate, water, argan oil, lemon oil, and geraniol.
Product Review
This lush bar is designed for dry or rough hairs because it hydrates the strands well and adds shine to them.
This bar is good for rough hairs because it moisturizes, makes them soft and smooth, and removes detangles.
However, it is not suitable for oily hairs daily because it doesn't minimize oil production in oily hairs.
The negative point is that it doesn't get relief against dandruff and is not fully sulfate-free since it uses lauryl sulfate to manufacture, which can damage the hair.
3. Lush Flyway Bar
The Lush Flyway Bar is good for thin, oily, or fine hair. It thoroughly cleanses the scalp and reduces irritation and redness, plus it's made with vegan or organic ingredients.
Chamomile oil in the bar gives healthy volume to the hair while also strengthening the follicles.
This Lush Shampoo Bar also encourages hair development and nourishes the scalp with important nutrients. It is for daily use and doesn't cause any harsh effects. Also, the scent is good.
Product Review
4 out of 5 customers find it great and excellent in its quality. If you have thin hair, this can add volume to your hair to make it suitable for thin hair.
It claims to be good for oily hair; however, the bar doesn't work well on greasy hair.
The negative point is that the bar doesn't retain vibrant hair color.
Frequently Asked Questions
Q1. Is Lush Shampoo bar sulfate-free?
The majority of lush shampoo bars are sulfate-free. Sometimes, it uses sulfates in fewer amounts, not more than 5 or 2%, in any product.
Moreover, shampoo bars are a good alternative for sensitive skin.
Q2. Does lush shampoo bar cause hair loss?
No. It doesn't cause hair loss because it is 95% free from sulfates and chemicals.
Conclusion
Lush Shampoo Bars are a great choice for those looking for a natural and sustainable alternative to liquid shampoo.
These bars offer a solution to your hair care needs, while also addressing a range of hair concerns, from excess oil to dryness.
Whether you're looking to add volume to thin hair or reduce oil production, Lush Shampoo Bars are the perfect choice for a gentle and eco-friendly solution.
So why not give them a try and embrace a new era of natural hair care?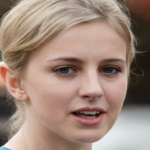 Erica Steven is the founder and lead writer of WorstBrands, a site dedicated to providing honest and trustworthy reviews about outdoor gear and fashion products.
With a passion for exploring the great outdoors and staying up to date on the latest fashion trends, Erica uses her expertise to provide valuable insights into the products that matter most to her readers.
Whether you're looking for camping equipment or the latest fashion accessories, Erica's articles are the perfect resource for finding the best products that fit your lifestyle.