If you have always complained about unmanageable, fuzzy, and undernourished hair, you are in the right spot!
Sometimes, it gets extremely challenging to find the right shampoo for yourself as every shampoo may react differently on different hair.
Therefore, this blog will provide you with an in-depth Matrix Shampoo review that will help you decide whether you should give this brand a try or not.
Matrix Shampoo Review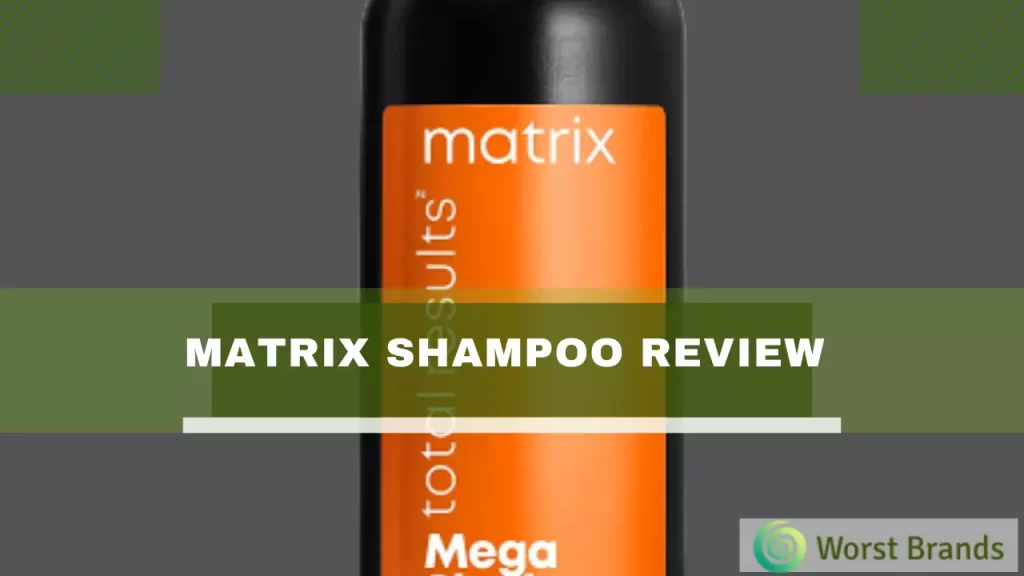 Related: Bad Shampoos
Now without further delay, let's dive right into it.
Matrix Shampoo is a brand that creates shampoos free of parabens and chemicals. They come in a variety that is suitable for all hair types.
Furthermore, this shampoo consists of botanical ingredients that aid in restoring the hair deeply without tearing off the natural oils present in the hair.
Now we will look at 3 Matrix Shampoos that will give you a proper insight into this brand's benefits.
1. Matrix Curl Please Shampoo For Nurturing Curly hair
The Matrix Curl Please Shampoo is specially made to give your curls breathtaking volume and provides them with the moisture they need.
Moreover, the shampoo deeply moisturizes every strand giving it a glowing and radiant look.
Not only that! The Curl Please Shampoo deeply hydrates your hair, which helps control fuzzy-looking hair and gives texture to those wavy curls. It doesn't end here.
The shampoo contains Jojoba Oil as its main ingredient. This oil is infused with minerals and vitamins that help cleanse hair thoroughly and reduce the amount of hair falling in the shower.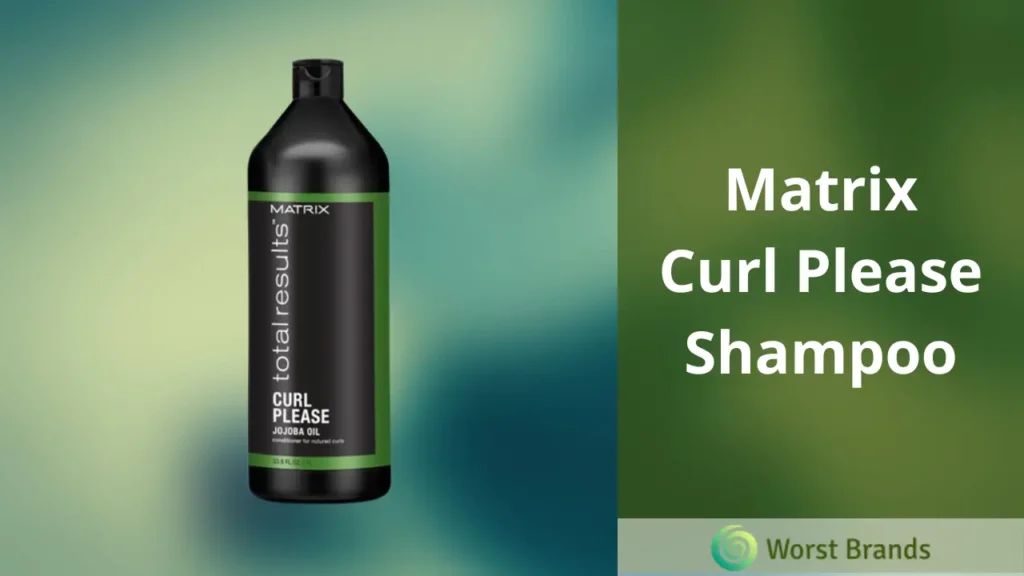 Our View on the Product:
4.4 out of 5 users have given positive feedback on this shampoo.
They claim that the shampoo aids in keeping parched and curly hair deeply hydrated, contributing majorly to those soft-looking bouncy waves.
It also helps in cleaning the hair deeply and removes any dirt or build-up from the scalp. Wow! What a fresh feeling!
However, some users negatively view this product. They complain that the product causes hair to become oily and greasy.
Not only that, but the product also opens up the curls and flattens out the hair. It is also a bit on the expensive side and not that budget-friendly.
Overall, the Curl Please Shampoo has a good rating and is a must to try, especially for curly hair.
However, it is important to understand that shampoo works differently on all hair types. But most importantly, this product is perfect for defining your curls.
2. Matrix Total Results So Long Damage Shampoo
Are you tired of breaking tresses everywhere you go? Well, not to worry. The Total Matrix Results So Long Damage Shampoo brings you a powerful combination of ceramides.
It helps generate toughness to longer strands and provides less breakage for nourishing-looking hair.
This shampoo is best suitable for natural and colored hair. It also contains strong treatment properties that help reduce frizz and messy-looking hair and aid in managing those split ends.
Using ceramides in this shampoo will prevent your hair from losing its proteins and top up the hair with shine and gloss. So apply to your hair and watch your hair fall reduce by up to 88%.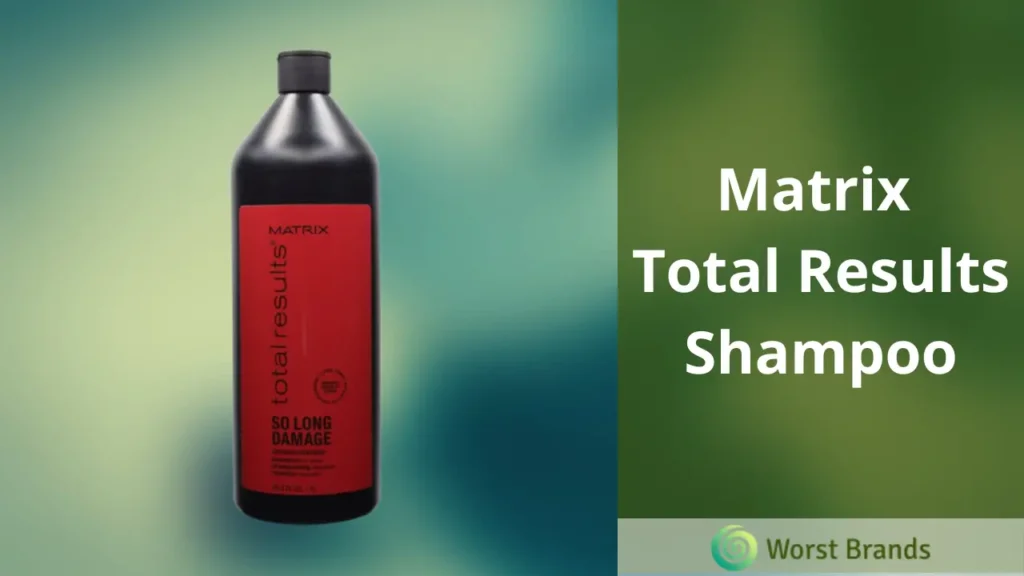 Our View on the Product:
4.6 of 5 users love the Matrix So Long Damage Shampoo. They love how the product instantly reduces hair fall, giving it a silky and smooth feel.
It also gives the hair wonderful volume with a lightweight formula that gives it a lustrous look.
Not to forget, the strong strawberry scent of the shampoo is extremely pleasing and lingers on to the hair for a long time.
On the contrary, users dislike the watery texture of this shampoo. It makes it challenging to apply and does not lather evenly.
Another major drawback of the So Long Damage Shampoo is that it contains sulfates that are unsafe for colored hair.
All in all, this shampoo has a good score and is suitable for natural hair. However, if you're worried about your budget, this product may not be at the top of your list.
Nevertheless, this product may be the right pick for you if you're looking to give your hair some strength.
3. Matrix Biolage Scalp Pure Shampoo Review
This shampoo is a miracle for getting rid of that embarrassing dandruff. The shampoo aids in cleansing the scalp deeply, leaving hair dirt-free and nourished.
It also significantly helps reduce the visibility of white flakes and lessens an itchy scalp. The best part is yet to come.
The Matrix Biolage Scalp Pure Shampoo tackles itchiness and odor and provides scalp protection for up to 72 hours.
A major benefit of this shampoo is that it includes Bergamot, a citrus fruit that calms irritation and controls damage. In addition to that, the product is also suitable for colored hair.
Our View on Matrix Biolage Scalp Pure Shampoo
4.2 out of 5 users responded positively to this Scalp Pure Shampoo. Firstly, the aroma of this shampoo is appetizing, which is a good start to finding the right shampoo.
Users were amazed at how fast dandruff was reduced by using this product. I had excessive dandruff issues and opted for this product. 
I used it every alternative day and noticed a great reduction in the white flakes. Moreover, this shampoo is suitable for all hair types and is user-friendly.
On the other hand, users were unhappy with how dry and rough it made hair. I agree.
I faced the same problem with this shampoo but continued to use it as I was satisfied with the fall in dandruff on my scalp.
It is advised that you use a conditioner along with this product to prevent it from breaking out.
Read the following blogs to have in-depth knowledge about popular shampoo brands:
Is Matrix Shampoo Sulfate Free?
Yes, Matrix Shampoo is sulfate free. In fact, it does not contain any ingredient that could lead to harmful side effects.
We have used Matrix shampoo for a long time. It has not given us any unwanted results. That's mainly because it is a sulfate-free product.
Another reason is due to its quality ingredients. The Matrix shampoos use different formulas for different hair types. They have products for colored, curly, and straight hair.
Is Matrix Shampoo Cruelty-Free?
Fortunately, Matrix shampoos have recently turned cruelty-free.
Matrix is a sub-brand of L'Oréal. The parent company is quite popular. However, it was also known for animal testing procedures.
Luckily, they are no longer using those practices. All of their products, including Matrix, are now cruelty-free.
However, it is not yet certified by Peta as a cruelty-free brand.
Is Matrix Shampoo Good?
Yes, Matrix shampoos are good.
They have garnered mostly positive reviews from users. We also used different Matrix shampoos and found them to be high-quality products.
You can read all the Matrix reviews on the Internet. The brand has received positive feedback from users. According to many reviews, people really appreciate the range of Matrix shampoos.
They come in various flavors for different hair types. It is a tried-and-tested brand that works efficiently.
The best part about Matrix shampoos is their instant effect. You can feel the difference after using these products 2 or 3 times.
Where Can I Buy Matrix Shampoo?
You can buy Matrix shampoo from the brand's official website.
We also found different products from the brand on Amazon. Plus, they are available at various grocery stores and supermarkets.
Matrix is a well-known name. Its parent brand is even popular, L'Oréal. You can find its shampoos at most major supermarkets and grocery stores.
Matrix shampoos are also widely available on Amazon. It is convenient as you can shop from the comfort of your home.
Generally, any store that sells shampoos will feature some options for Matrix shampoo. In short, you will not find it difficult to find these shampoos.
Our Verdict: Matrix Shampoo Review
The range of Matrix Shampoos is good and worth a try. They have a variety of shampoos that suit every hair type.
It reduces hair fall dandruff, removes fuzziness, grows hair, and provides the moisture it needs.
Furthermore, Matrix Shampoo aims to protect your natural hair oils and shield them from damage.
Despite these benefits, Matrix Shampoo has a harmful effect on the hair as well.
It increases the frizziness in hair and has a watery texture that is not easy to apply. It is also mostly not budget-friendly.
However, the negative reviews of Matrix Shampoo are significantly fewer than the positive ones.
This brand is worth trying if you want to reduce dandruff, frizz, and under-nourished hair and increase volumizing curls and deep nourishment.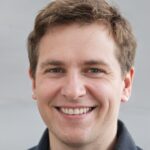 Steven Settles is a professional content writer with over 7 years of experience in writing for different niches, including brand reviews, technology, fitness, and more.
Currently, he is working as a content writer for WorstBrands, where he provides insightful reviews of different products, including home appliances, outdoor gear, fashion, and kitchen products. In his free time, Steven enjoys traveling and exploring new places.