When it comes to horse shampoos, Mane 'n Tail shampoo cannot be left out.
A new idea has been introduced of using horse shampoos on human hair. One of them is Mane 'n Tail. 
Now you must be wondering what kind of shampoo is mane 'n Tail. Is it even safe to use horse shampoo on human hair?
Don't worry. This was my concern as well. That is why I decided to get the shampoo myself and try it on my hair.
I have been using it for a while now, and here is a detailed Mane N Tail shampoo review from my side.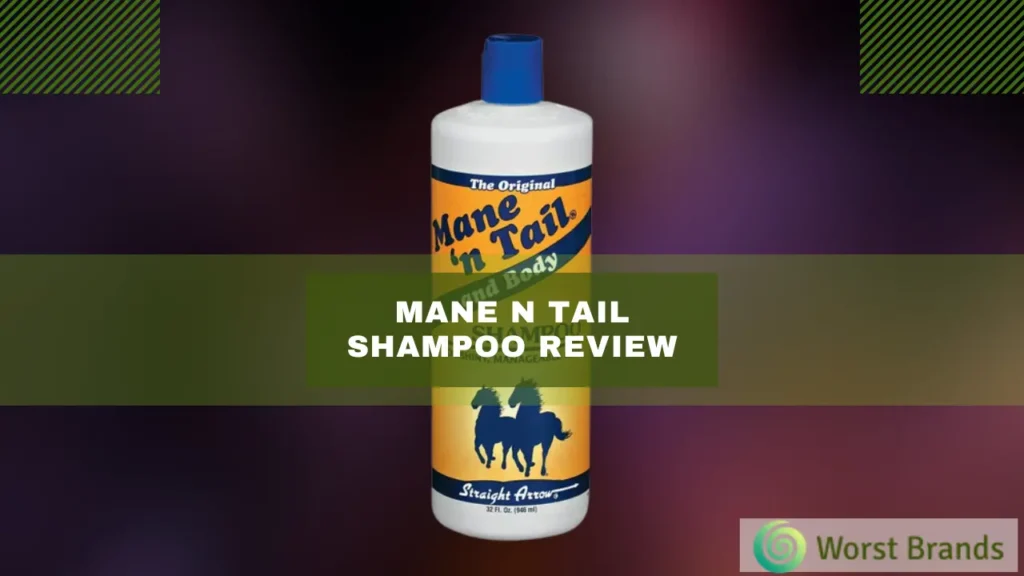 What Is Mane N Tail Shampoo?
Mane 'n Tail products are specifically designed and targeted toward horses but are also used by dogs, cats, and even humans.
However, the Mane 'n Tail shampoo was originally made for horses, and remarkable results were noted.
This made the horse owners and groomers happy, and they decided to try the product themselves.
To their surprise, similar results were observed, convincing many people to apply it to their hair.
Main 'n Tail is an exclusive horse shampoo known to be high lathering and contains ultra-cleansing agents followed by moisturizers and emollients.
The shampoo contains many beneficial ingredients like Keratin, sunflower, olive oils, panthenol, and benzalkonium chloride.
These ingredients make the hair soft, smooth, and ultra-clean while maintaining moisture.
Moreover, the conditioner is said to be helpful for nourishment and makes hair look healthy, silky, and lustrous with regular use.
Its popular micro-enriched protein formula is known to provide down-to-the-skin cleansing action and deep conditioning.
The shampoo smells really nice. Not so overwhelming, but quite pleasant. 
The brand encourages regular use for true results, i.e., enhanced coat health and fuller appearance.
Similar: Wow Shampoo Review
Mane N Tail Shampoo Review
Let's have a look at the ingredients, advantages, and cons of the Mane 'N Tail shampoo.
Is Mane 'n Tail Shampoo Good for Dogs and Cats?
People often question that is Main 'n Tail shampoo as good for dogs and cats as it is for horses. According to the brand, yes, absolutely!
In fact, many customers have provided positive feedback after using Main 'n Tail shampoo on their dogs and cats.
Using the shampoo on your cat or dog will definitely leave their hair soft, shiny, and fluffy, along with a fresh smell.
It is also reported that many groomers choose Main 'n Tail products for use in their shop as they are safe to use while maintaining quality.
Is Mane N Tail Shampoo Safe to Use on Human Hair?
Yes, it is absolutely safe to use Main 'n Tail shampoo on human hair. Just keep in mind that shampoo is not good for color-treated, hair.
The company claims that it is safe for color-treated hair, but it is not. I applied the Mane 'n Tail shampoo to my colored hair, and it made the color fade quickly.
Besides, it does cleanse hair thoroughly, removing dust and dirt from hair. My hair actually seemed to be cleaner and lighter after using it.
It is also known for helping with oily hair; however, being able to get rid of oil, might strip too much of your natural oils. This issue was largely faced by many users of this product.
After using Mane n' Tail shampoo, I have noticed less breakage in my hair and a seemingly fuller feel. The scent is also light, and not overwhelming.
Do not confuse this with getting thicker hair, as there is realistically no shampoo that can make your hair thick.
Because of its cleaning and smoothing properties, Mane 'n Tail may provide the illusion of thicker hair.
Other Related blogs you might want to read:
Does Mane 'n Tail Help Hair Grow?
Let's make it clear. Mane 'n Tail shampoo alone cannot help in the faster growth of hair. At least I did not notice a faster growth in my hair after using the shampoo.
However, some customers have found Mane 'n Tail shampoo good for faster growth, but still, it needs to back up by some other product or treatment too.
A lot of people buy this shampoo in hopes of getting thick hair and promoting hair growth. But truly, it depends on you how much care you take for your hair.
Mane 'n Tail shampoo might help a little with your hair growth, but faster hair growth largely depends on many other factors.
So, I would not recommend it if you are thinking of getting yourself Mane 'n Tail shampoo just for faster hair growth. However, the shampoo is undeniably good in other aspects.
Mane 'N Tail Shampoo Side Effects
Whenever there are numerous benefits, there are many side effects too. Same with Mane 'n Tail shampoo.
The shampoo might be used by humans, but it was originally intended for horses.
Horse shampoo might help you get shinier, smoother, and healthier hair, but it is also followed by risks of many side effects. Some of them are listed here:
Excessive use of keratin can cause dryness in your hair.
People with wavy and curly hair are likely to get their hair extremely fizzy.
Keratin proteins can also cause hair damage if overused.
benzalkonium chloride added to the shampoo might cause hives, rashes, and itching.
color-treated hair might experience color loss.
You can minimize the side effects by periodically using Mane 'n Tail shampoo.
Moreover, you can prevent color loss by using a specific shampoo according to your hair.
Pros and Cons of Mane 'N Tail Shampoo
Let's have a quick look at the pros and cons offered by Mane 'n Tail shampoo.
Pros:
Contains beneficial ingredients.
Not so expensive.
Makes the hair clean and healthy.
High lathering
It can be safely used by dogs and cats.
Cons:
Not suitable for color-treated hair.
Has many side effects.
Conclusion
All things considered, we cannot ignore that Mane 'n Tail shampoo was originally produced for horses. 
If used properly and occasionally, Mane 'n Tail shampoo can be beneficial, providing smoother, shinier, and healthier hair.
Some users have experienced less hair breakage and a fuller feel, but it should be noted that this shampoo alone cannot help in the faster growth of hair.
On the other hand, overusing Main 'n Tail shampoo can turn the table and become harmful for you.
Overall, Mane 'n Tail is a good option for those looking for high-quality shampoo to improve their hair's health and appearance.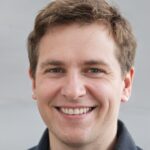 Steven Settles is a professional content writer with over 7 years of experience in writing for different niches, including brand reviews, technology, fitness, and more.
Currently, he is working as a content writer for WorstBrands, where he provides insightful reviews of different products, including home appliances, outdoor gear, fashion, and kitchen products. In his free time, Steven enjoys traveling and exploring new places.