Thin hair is actually a big problem, especially when you don't have time for a fully-fledged hair care routine like masks and oiling.
And in this situation, shampoo is your only way out, but you need a really good shampoo for that.
Renpure is one of those shampoos that blew upright when it was launched, and everyone was talking about it. To this day, this shampoo brand has thousands of reviews.
So, today in our Renpure shampoo review, we will find out whether the shampoo is worth it or not. So, fasten your seat belts, and let's get right into it.
Renpure Shampoo Review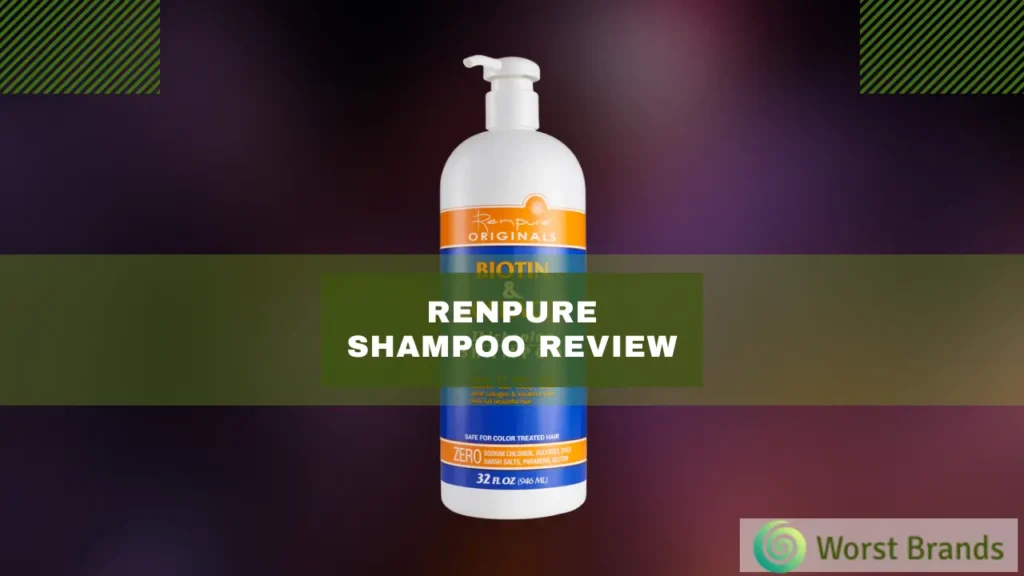 Related: Nexxus Shampoo Review
What Exactly Is Renpure Shampoo?
Renpure is a brand that is kind of following this clean beauty trend and does not have any extreme toxins in its products.
And it is a good thing for the consumers that brands are finally responsible.
Renpure calls itself more of a natural brand, and most of its ingredients are also derived from nature.
The brand has different collections for completing your hair care routine, but their shampoos are all hype.
Renpure has all types of shampoos for different hair types, and their shampoos are even suitable for people with dry and damaged hair.
I loved Renpure biotin and collagen shampoo. It made my hair soft, and manageable and improved hair growth. The shampoo is also quite affordable.
Renpure is a great shampoo brand and supports all the right causes.
The brand claims that they have replaced most of the harmful ingredients with some good natural ones.
It can be partially true as they do not have obvious toxins like parabens and sulfur, but is this shampoo 100% safe? Keep reading to find it out.
Does Renpure Make Your Hair Thicker?
Renpure shampoo has a specific formula that is designed to make your hair thick.
But that formula, too, does not help with hair thinning. It only makes your hair look thick and does not actually make them thick.
Many reviews on the internet say that it does not work for actually thickening your hair.
So, the selling point of this brand could be a gimmick. I have very fine hair, and this shampoo did not make my hair thick, either.
But, we should also understand that shampoo alone cannot do all the work. It is good shampoo, but we should not expect the world from it.
However, many people think that this shampoo does wonders for them, so it is great to work for you.
But, if you are specifically buying this shampoo to treat your thin hair, it is just not worth it.
Even though it does not cost you an arm and a leg, it still is a decent cleansing shampoo that does not do magic for hair thinning.
Similarly, you might also love to read our reviews about other shampoo brands:
Is Renpure a Good Shampoo?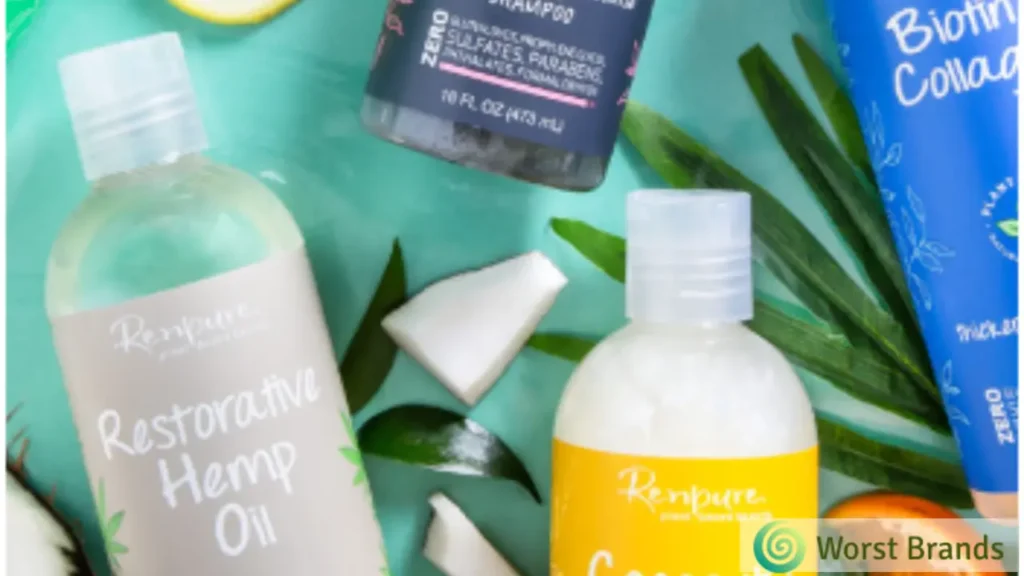 Yes, if you are looking for a basic cleansing shampoo, Renpure is perfect. It even made my hair really soft and shiny.
But, if you are specifically buying it to cure your hair thinning, you should invest in a more potent product.
The thing that impressed me the most about Renpure shampoo is that it cleanses the hair thoroughly even though it is free from sulfates. I
I personally did not experience any scalp build-up during the months I was using Renpure.
So, I would consider it a good shampoo because it is just a gentle and non-stripping step in your haircare routine. You can add serums and hair masks if you need to treat your hair for a particular condition.
Another great thing about this shampoo is that everyone can use it because it is gentle.
I have really thin hair, and it did not make my hair fall worst, which most shampoos actually do. So, I am giving it a thumbs up for sure.
But, that does not mean that this shampoo does not contain toxins, and it is safe to use.
You need to go through the below-given guide to be fully sure that you want to buy or skip this shampoo.
Harmful Renpure Shampoo Ingredients
When I say harmful, these ingredients genuinely are harmful to many people, which is why you should steer clear of them.
If you have any kind of scalp or skin allergies or simply have sensitive skin, these ingredients might make things worse.
1. Fragrance
If there is anything that I don't like about this shampoo is its overwhelming fragrance.
Renpure has worked so hard to make its brand clean and added so much fragrance that it could irritate people.
The fragrance also comes really high up in the ingredient list and can be very allergic to some people.
So, if you have a very sensitive scalp, you should not be overusing this shampoo; otherwise, it can cause toxicity or allergies.
2. Cocamidopropyl Betaine
This ingredient is also present in Renpure shampoo, and even though it is not as much as the fragrance, it could still be irritating.
There is a very moderate chance of being allergic to this ingredient because it is potent.
I did not have any allergic reaction to this ingredient, and that could be because I have a pretty normal scalp.
But those who have sensitive scalps could be very much bothered by this ingredient.
3. Diazolidinyl Urea
This ingredient is also added in abundance to this shampoo. Doctors say that overuse of this ingredient can even cause cancer, but the chances of that are very low.
It is formulated to be in the shampoo without causing any cancerous reaction, so; it should not be that big a threat when it comes to cancer.
However, this ingredient could be a threat to some people because it has a very high proximity of causing allergies.
So, if you experience any allergic reaction, consult your doctor and quit using it. Though not everyone experiences an allergic reaction, you must be careful, so always go through the ingredient list.
Is Renpure Cruelty-Free?
Renpure is a cruelty-free shampoo, and none of its products are used on animals.
It is also certified by PETA, which is great news because I always go for cruelty-free products.
However, many Renpure shampoos are not vegan because, according to the brand, they have to use some animal-derived ingredients like Collagen.
So overall, it is a pretty decent shampoo, and if you want to dodge the non-vegan ingredients, just don't use the shampoo with them.
Final Thoughts
I think Renpure is a great shampoo if you want a better option for cleansing your hair.
It does not work for hair thickening or other treatment-based stuff, but it is still a good choice as a basic shampoo.
There certainly are a few toxic products, but they should not bother you if you have a normal and non-sensitive scalp like mine.
So, I would definitely repurchase this shampoo as it is super-affordable and does the job that shampoos are supposed to do.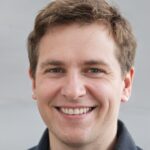 Steven Settles is a professional content writer with over 7 years of experience in writing for different niches, including brand reviews, technology, fitness, and more.
Currently, he is working as a content writer for WorstBrands, where he provides insightful reviews of different products, including home appliances, outdoor gear, fashion, and kitchen products. In his free time, Steven enjoys traveling and exploring new places.