Sukin is a brand that offers different types of shampoos for your hair, and almost everyone on the internet has used this shampoo.
But, if you haven't tried it yet, wait until you read my Sukin shampoo review. Because you would not want to invest in something without knowing is it actually good or not. 
So, as far as Sukin shampoo is concerned, it has got some pretty positive reviews.
That is why I started using it and analyzed the results for a couple of months. And now, I am ready to share my experience. 
Sukin Shampoo Review
Related: Worst Shampoos
What is Sukin Shampoo?
Sukin is a pretty gentle shampoo brand that offers sulfate-free shampoos.
Almost all their shampoos are hydrating and nourishing the hair deeply. The brand claims that all its shampoos are free from harmful chemicals. 
They also claim that Sukin shampoo is suitable for people with all hair types. Even people with color-treated hair can use it.
I used this shampoo on my colored hair for almost 3 months, and it did not fade my color at all. 
Another great thing about Sukin shampoo is that it is cruelty-free. I
n fact, all the products by this brand are cruelty-free, so if you only use ethical products, you can go for it. All the ingredients this brand uses are sourced from nature. 
The shampoo is not overwhelmingly expensive either, and anyone can quite easily afford it.
Sukin shampoo is also known to be an environment-friendly shampoo that uses natural ingredients, so, for me, it checks all the blocks. 
According to Sukin, this shampoo does not contain any artificial color or synthetic fragrance. It means that people with extremely sensitive skin can also use it safely.
Does Sukin Shampoo Work?
Yes, Sukin shampoo worked for me personally because while I was using it, I saw a big difference in the texture of my hair.
My hair became a lot more manageable, and I even felt a volumizing effect after the shower. 
Though I was not using this shampoo alone, I paired it with a Sukin conditioner.
My expectations were not really great from this, but it turned out to be surprisingly good. But still, for a shampoo of this price range, it served its purpose. 
Almost everyone who has used this shampoo has loved it. People are even saying that their hair felt better after just one wash from the Sukin shampoo.
Now, I know that shampoo cannot transform your hair overnight. But, it still is a good sign that your hair feels better.
The volumizing line of Sukin shampoo works pretty great, too, and customers have noticed a big difference in how their hair feels.
This line adds body to your hair, and when I used it, my hair did feel thicker, too, so no complaints.
You might also love to read about our experience with other shampoo brands:
Is Sukin a Gentle Shampoo?
Sukin is one of the mildest and gentle shampoos you will come across.
That is because the brand offers a long list of additives that they don't use in their shampoo to keep it safe.
So, if you have a very sensitive scalp, you can still use this shampoo without worrying. 
People with really sensitive scalp have used it, and according to them, it does not irritate their scalp or cause itchiness which is a really good sign.
Another thing that makes this shampoo really gentle is all its natural ingredients. 
There are not a lot of ingredients in this product that can potentially be toxic or strong. Therefore, you can use this shampoo without any hassle.
However, each shampoo has its own unique fragrance derived from natural sources. 
So, if you are allergic to any natural ingredients used in the shampoo, you should think twice before using it.
One of the Sukin shampoos uses a lemony fragrance, which was a little overwhelming. 
But, if you don't mind fragrance in your hair care products, then I think you would love this shampoo.
Does Sukin Shampoo Prevent Color Fading?
Sukin shampoo is known to prevent color fading. Many people use it specifically to keep their hair color as good as new.
It has a specific ingredient known as Quinoa that makes sure that your hair color does not fade too soon. 
When we use shampoos on our color-treated hair, most of them result in faded color. Even if you buy high-end ones, they somehow decrease the appearance of your hair color.
But, I find it incredible that Sukin has considered this problem and added ingredients that could prevent color fading.
Sukin shampoo also does not contain sulfates which means it is entirely safe to be used on color-treated hair.
Sulfates usually are the culprits that cause the fade in your hair color but, as Sukin shampoo is sulfate-free, you don't have to worry about it.
Is Sukin an Ethical Brand?
Yes, Sukin is a very ethical brand, and they only use products that are appropriately sourced.
Also, their products are very environment-friendly. Even the packaging of their shampoos can be recycled. Sukin is a vegan brand, and it does not use any animal-derived ingredients. 
Moreover, Sukin is also a cruelty-free brand, so you don't have to worry while using the products from this brand. The formulation of this shampoo is also biodegradable and does not leave a prominent carbon print.
So, this Sukin shampoo ticks all the boxes of being a great and comprehensive shampoo brand.
It is an Australian brand that gives importance to the environment and nature. The thing I love about this brand mainly is how ethical it is.
And we don't see such ethically sourced ingredients in a shampoo that is so pocket-friendly.
Does Sukin Shampoo Help with Buildup?
No, the Sukin shampoo did not help me with removing the buildup on my hair.
Though it is a pretty great shampoo overall, and I would most certainly repurchase it, but it is not strong enough to cure buildup. 
The main reason why this shampoo is ineffective on buildup is that it does not contain sulfates. Sulfates are mainly included in shampoos because they have the potential to remove buildup from your hair.
If you have been using shampoo with silicones for a while, Sukin won't be able to help your hair improve.
Because silicone develops a film around your locks that makes them look shinier. And you can only get rid of this film with sulfates.
So, even though I totally love this shampoo, I would not recommend it to people who are looking for a shampoo specifically to treat buildup.
Verdict: Sukin Shampoo Review
Sukin shampoo is a game-changer for those who are looking for a gentle and effective solution for their hair.
With its sulfate-free, cruelty-free, and environmentally friendly nature, Sukin shampoo nourishes and hydrates your hair and keeps your hair color intact.
Lastly, Sukin is one of those shampoo brands that impressed me quite a lot. I was not expecting it to be so good when I started using it, but it turned out to be a pleasant surprise.
This shampoo has all the right ingredients you need to improve your hair.
Also, it does not have any harmful chemicals that could potentially damage your hair. So, I don't see a reason why anyone would not pick this shampoo.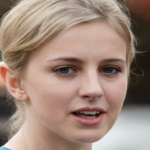 Erica Steven is the founder and lead writer of WorstBrands, a site dedicated to providing honest and trustworthy reviews about outdoor gear and fashion products.
With a passion for exploring the great outdoors and staying up to date on the latest fashion trends, Erica uses her expertise to provide valuable insights into the products that matter most to her readers.
Whether you're looking for camping equipment or the latest fashion accessories, Erica's articles are the perfect resource for finding the best products that fit your lifestyle.