As someone who is always looking for good hair care products, I was excited to try out Tigi shampoos and see what makes them unique.
Tigi is a well-known brand from the United Kingdom that creates sustainable hair care products for consumers worldwide.
So, after using their products for 6 months, I am ready to share my experience in this Tigi Shampoo Review.
I will also discuss the ingredients, benefits, side effects, and customer reviews of some of the most popular Tigi shampoos. So, let's start.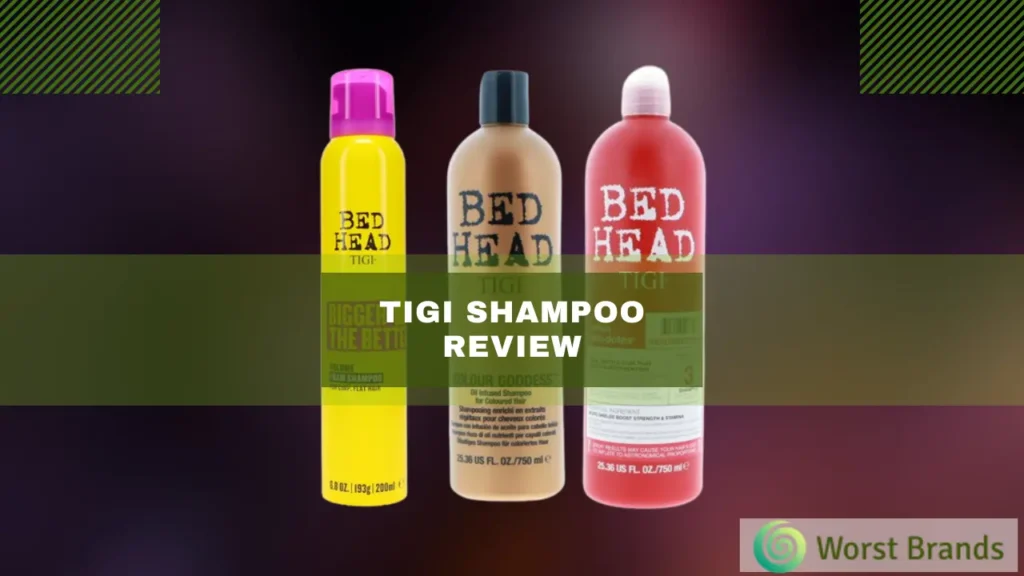 Tigi Shampoo Review: Product Comparison
Here are some of the most popular shampoos developed by the company.
1. Bigger the Better Shampoo
This is a special shampoo that is suitable for all types of hair. It contains a unique formula that adds volume and texture to your hair.
Bigger The Better Shampoo expands your thin hair and uses a pumping effect to improve the overall look.
With Coconut extracts, it gently cleans and nourishes your scalp so that you can enjoy beautiful, healthy hair.
Furthermore, this shampoo does not contain harmful chemicals such as sulfates or parabens.
My friend has been using this product for several months, and I have noticed that her hair has become fuller and thicker.
However, this product is relatively difficult to find compared to other Tigi Shampoos.
Pros
Increases volume
Nourishes scalp
Sulfate and paraben free
Cons
2. Tigi Resurrection Shampoo
As the name suggests, this product can resurrect your hair and improve the quality and texture of your strands.
This Tigi Shampoo contains Glycerin and Citric Acid to nourish your dry and brittle hair. It reduces dandruff and makes your hair soft and shiny.
This product can also improve your hair strands' texture and overall quality. Moreover, it has an incredible fragrance that can leave you refreshed throughout the day.
However, it is unsuitable for all hair types as the formula can be considered a bit strong.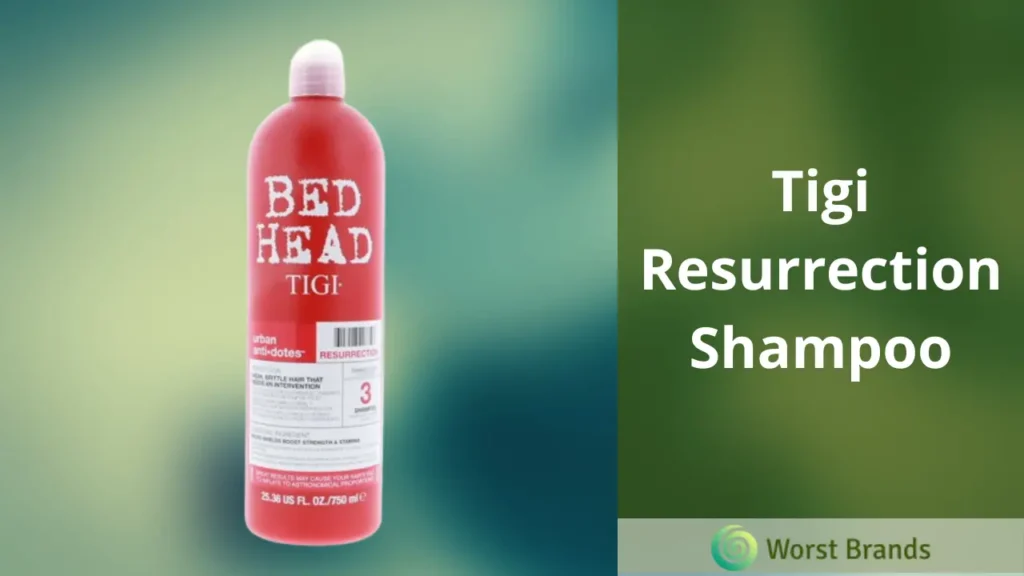 Pros
Nourishes hair
Improves overall quality of hair
Reduces dandruff
Cons
3. Colour Goddess Shampoo
The Colour Goddess Shampoo is a specially designed product for people with colored hair.
This shampoo contains a formula infused with essential oils, including Sweet Almond Oil, that can moisturize your hair and bring out a glossy look.
It also contains Hydrolyzed Keratin which is incredibly beneficial for your hair as it adds strength to your fragile hair and reduces hair breakage.
I have been using this shampoo for weeks and love it. This product makes my hair soft and shiny.
However, the one thing I don't like about this shampoo is that it contains Sodium Laureth Sulfate as the primary surfactant.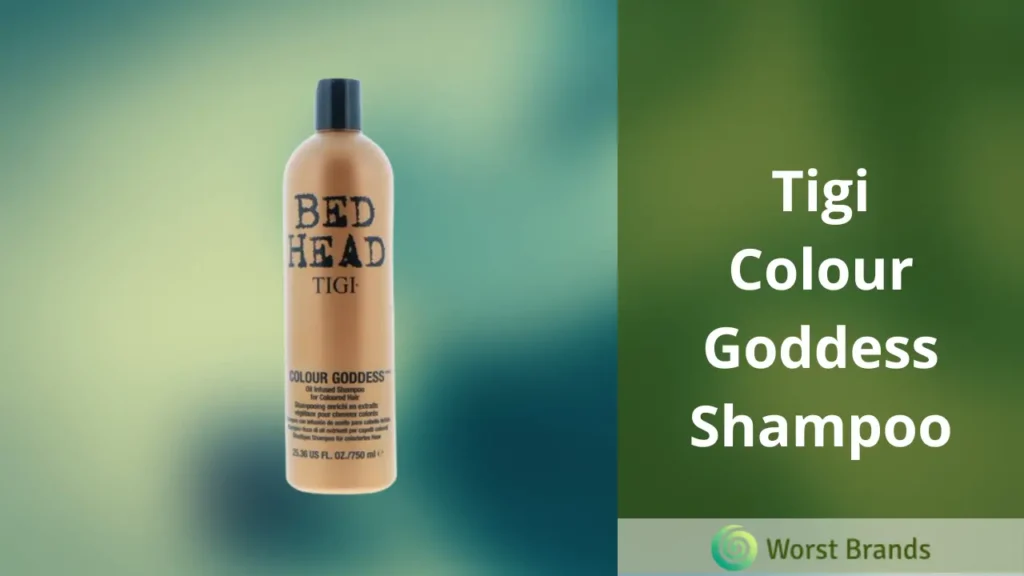 Pros
Soft, shiny hair
Moisturizes hair
Contains Hydrolyzed Keratin
Cons
Comparison Table of Different Tigi Shampoos
| Products | Treats Damaged Hair | For All Hair Types | Sulfate Free |
| --- | --- | --- | --- |
| Tigi Bed Head Bigger The Better Shampoo | Yes | Yes | Yes |
| Tigi Bed Head Resurrection Shampoo | Yes | No | No |
| Tigi Bed Head Colour Goddess Shampoo | Yes | No | No |
Tigi Shampoos: What Do Customers Say?
This Tigi Shampoo Review would be incomplete without considering the reviews from honest customers who have used these products.
With an Amazon Rating of 4.6 or more for each shampoo, this brand is loved and used by people in all parts of the world.
Some customers claimed their hair became clear and soft after a single wash.
At the same time, other consumers kept recommending the products for the incredible fragrance.
A few reviews also stated that the shampoos treated dry and damaged hair by deeply moisturizing the scalp and helping the customers get rid of dandruff.
I asked my friend for her opinion as she has been using these shampoos for a long time.
According to her, the products are a great way to improve the overall quality of hair and reduce split ends.
It was more about the style and shine for me as I have been using Colour Goddess Shampoo.
The product made my hair soft and smooth while creating a shiny, glossy look. For someone with colored hair, this means a lot.
However, while most reviews were positive, there were also some negative comments.
Some consumers did not like the fact that a few of these shampoos contain sulfates.
While they were happy with the lather, they complained that the products made their hair dry.
Are Tigi Shampoos Good?
Tigi shampoos are pretty affordable; you can get a bottle for around $20. However, regarding these shampoos, it is not about the price.
To evaluate if these products are worth your time and money, we must consider the quality and benefits of the composition.
Tigi shampoos do not contain parabens or silicones, making them a great option.
Moreover, the formulas are made with natural ingredients and essential oils that can deeply nourish and moisturize your hair.
The shampoos are great at cleansing, and you can enjoy a lightheaded look. It is only fair to say that these shampoos are worth every penny.
Why Choose Tigi Shampoo?
Here are some reasons you should consider switching your everyday shampoo to Tigi.
Tigi shampoos are affordable and accessible. You can purchase them from any part of the world.
The products are infused with essential oils that improve the quality of your hair and nourish your strands.
Tigi shampoos do not contain any parabens and silicones, as they can damage your hair. Some of the products are also sulfate-free.
Consistently using Tigi shampoos can help you get beautiful hair that is soft and shiny.
These shampoos are also great at gentle cleansing as they clear the buildup from your scalp.
Ingredients of Tigi Shampoos
Let's start this review by looking at some of the ingredients in Tigi Shampoos.
Water
Sodium Benzoate
Glycerin
Shea Butter
Fragrance
Silica
Limonene
Titanium Dioxide
Cocamidopropyl Betaine
Dimethiconol
Glycol Distearate
Cocamide MEA
Sweet Almond Oil
Sodium Laureth Sulfate
Sodium Methyl Cocoyl Taurate
Potassium Chloride
Salt
Phenoxyethanol
Hydrolyzed Keratin
Panthenol
Magnesium Carbonate
Coconut Oil
Linalool
Disodium EDTA
Citric Acid
Where to Buy Tigi?
Here are some of the most popular stores where you can buy Tigi Shampoo easily.
Amazon
Walmart
Target
Ulta Beauty
CVS
eBay
Walgreens
Nordstrom
Ubuy
Apart from these popular options, you may also be able to get these products at local supermarkets and convenience stores.
Drawbacks of Tigi Shampoos
Let's take a look at some potential side effects of Tigi Shampoos.
Phenoxyethanol is a common ingredient that can cause severe allergic reactions.
Another harmful ingredient in some of these shampoos is Dimethiconol. It can cause a rash and skin irritation.
Cocamidopropyl Betaine is a discomfort-causing chemical that can lead to skin irritation and redness.
While Sweet Almond Oil is great at nourishing, it can heat your scalp and cause a burning sensation.
Also Read:
Conclusion
Tigi Bed Head shampoos seem to be effective in nourishing and improving the quality and texture of the hair, as well as adding volume and shine.
However, it is important to choose a product that is suitable for your specific hair care needs.
You should also read the ingredients list carefully to ensure that it meets your requirements.
If you've never tried these shampoos, it is worth giving them a shot, especially if you have dry and damaged hair.
Frequently Asked Questions
Q1: How Often Should You Use Tigi Shampoo?
Tigi shampoos do not contain a strong formula and can be used daily, just like any other regular shampoo.
Q2: Are Tigi Shampoos Safe?
Yes, the products are properly tested and approved before launch, and they are completely safe for consumers.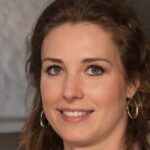 Crystal Hafley is a dedicated writer and content creator for WorstBrands, where she specializes in writing insightful reviews about kitchen appliances and fashion products.
With her expertise, Crystal provides readers with accurate and reliable information to help them make informed decisions about the brands and products they use every day. When she's not researching or writing, Crystal enjoys cooking and exploring the latest fashion trends.