We all have that one product that has been running down for generations.
For some, it could be a particular brand of soap that becomes so beloved that it becomes a household name.
For me, it is Prell Classic Clean Shampoo. Does it ring a bell? Prell has been the pioneer of shampoos in the personal care industry for decades.
In this Prell Shampoo Review, let us discover why Prell has been welcomed in every household since the 70s.
Prell Shampoo Review
A few months ago, I found an old stash of pictures. In one of the photos, my mother was putting me to sleep while I held onto the" Green Shampoo."
People often refer to Prell as the "Green Shampoo" because of its signature green bottle.
Reminiscing the old days, I ordered the Prell Original Classic Clean Shampoo.
The consistency was thick and retained its quality from many years ago. The water-based formula left my scalp deeply cleansed.
Prell Shampoo gave me clean and healthy hair by gently removing build-up. These could be excess scalp oils, dirt, or other residues.
I had just gotten my hair color treated. Without paying much attention to the formulation, I used the shampoo.
The shampoo stripped away most of my color. So, use a different formulation if you have colored hair.
The shampoo is typically for all hair types. There were not many side quests mentioned in the formulation. It just cleans well and even works for my oily scalp.
I used it every other day. I would not recommend it for daily use. The shampoo uses SLES, a harsh surfactant. This can strip away natural oils from the scalp.
While it does carry SLES, the shampoo is free of alcohol. Alcohol in shampoos causes dryness and an itchy scalp. Alcohols also deter the texture of hair.
The shampoo is free of harmful agents like Cocamidopropyl betaine, Phenoxyethanol, linalool, limonene, and formaldehyde.
It left my hair looking clean, shiny, and healthy. A 13.5 Fl oz. bottle of Prell typically retails for $3.27.
Pros
Extremely Easy on Pocket
For All Hair Types
Free of Parabens and Silicones
Cons
Similar Blogs:
Customers' Review on Prell Shampoo
A Prell Shampoo Review has sufficient data to support its argument.
We searched the internet and compared the reviews from customers. Some of them had been loyal to the brand for 20+ years.
On Amazon, customers have given this shampoo 4.8/5 stars. Out of 1500+ reviews, 88% of the customers rated it 5 stars. This is a positive rating.
Customers love how well it cleanses their hair. Some even shudder at the thought of switching to a different brand.
I loved the consistency of the product. The shampoo was thick and had a rich lather. It cleansed my hair well without drying it too much.
Is Prell Shampoo Good?
Yes, we approve this product. Often, we come across drugstore shampoos and have mixed opinions about them.
However, this shampoo is in our favorite reviewed shampoos. At this price, it is almost a steal!
The shampoo does not target specific concerns like dandruff, color preservation, or hydration.
Instead, it plays by the book and cleanses your hair very well. The formulation is not too harsh and improves my hair texture.
Overall, we love the shampoo. Plus, it only costs $0.24 per Fl oz.
8 Reasons to Purchase Prell Shampoo
Here are some reasons why you should choose Prell Shampoo.
It is extremely easy on the pocket. Shampoos can cost a lot with inflated marketing. Luckily, Prell Shampoos always constitute the lowest proportion of personal care.
It is free of silicones which can weigh down hair causing hair thinning.
It does not contain parabens. These are potential carcinogens.
The shampoo is free of other harmful hair loss agents like DMDM Hydantoin.
The shampoo carries a refreshing scent.
It has a heritage of more than 50 years now. It can make you reminisce about your childhood.
It is a climate-friendly brand. Not just the packaging but the practices of Prell are green and sustainable.
It is also vegan!
Where to Buy Prell Shampoo?
Here are some major retailers of Prell Shampoo.
Walmart
Amazon
eBay
Walgreens
Rite Aid
Sears
Meijer
CVS
Safeway
Publix
Kroger
Bed Bath and Beyond
You can also check with your local stores for availability. Look out for any counterfeits.
Prell Shampoo Ingredients
Here are the ingredients in Prell Classic Clean.
Water
Sodium Phosphate
Sodium Laureth Sulfate
Sodium Chloride
Methylisothiazolinone
Methylchloroisothiazolinone
Fragrance
FD&C Blue 1.
EDTA
Disodium Phosphate
D&C Green 8
Cocamide MEA
Benzophenone-2
Ammonium Xylenesulfonate
Ammonium Lauryl Sulfate
Potential Hazards of Prell Shampoo
Here are some of the potential side effects of Prell Shampoo.
Sodium Laureth Sulfate. Harsh surfactants like SLS/SLES can strip away natural oils from the hair. This makes the scalp dry, making the hair more prone to breakage.
Synthetic Fragrance in the shampoo carries carcinogens, disrupts hormones, and causes overall irritation.
EDTA in the shampoo cannot be absorbed through the scalp. However, accidental ingestion of the product can lead to irritation, rash, and itch.
Cocamide MEA in this shampoo is the main subject of worry. It can cause burning, itch, rash, and patches. All this suggests Contact dermatitis.
You might also be interested to know the following:
Does Prell Shampoo Have Sulfates?
Yes, Prell shampoo works to clean the hair thoroughly. It carries foaming agents like SLES and ALS to cleanse the scalp, removing the dirt.
Frequently Asked Questions
Q1: Is Prell Suitable for All Hair Types?
Yes, Prell Shampoo Original Classic Clean Shampoo is safe for all hair types. It is, however, not suitable for color-treated hair. It strips away the color.
For such users, we recommend a milder shampoo with a Color Preserving system, like REF.
Q2: What Happened to Prell?
Prell Shampoo is currently distributed and retailed through Scott's Liquid Gold-Inc. Proctor and Gamble originally launched it in 1947.
Conclusion
To summarize this Prell Shampoo Review, we will say it is worth the hype! The shampoo cleanses the scalp gently. It is free of allergens like parabens and silicones.
The shampoo carries sulfates to aid the cleaning process. You can use it for all hair types. However, it strips the color of color-treated hair.
Lastly, the cost per Fl Oz. comes down to $0.24! Extremely light on the pockets, right? Be sure to give it a chance.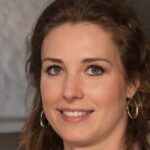 Crystal Hafley is a dedicated writer and content creator for WorstBrands, where she specializes in writing insightful reviews about kitchen appliances and fashion products.
With her expertise, Crystal provides readers with accurate and reliable information to help them make informed decisions about the brands and products they use every day. When she's not researching or writing, Crystal enjoys cooking and exploring the latest fashion trends.