Don't you hate having frizzy, dull hair that breaks easily? You're not alone.
There are billions of people who go through hair problems worldwide, and I was one of them.
However, a good friend recommended Cantu Shampoo, which has changed my life completely. It is also the reason why I'm writing this Cantu Shampoo Review.
Keep reading to learn all about this brand and its shampoo collection.
Cantu Shampoo Review
Let's start the Cantu Shampoo Review with some of the most popular products from Cantu.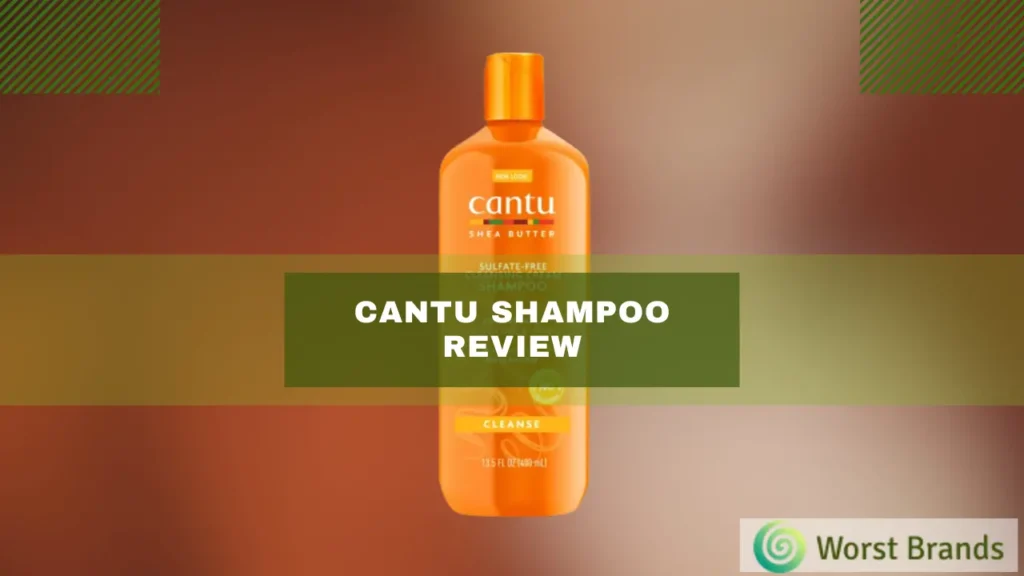 1. Cantu Sulfate-Free Cleansing Cream Shampoo
As the name suggests, this is a sulfate-free shampoo manufactured by Cantu.
The unique formula uses sulfonate as a surfactant instead of Sulfates. This is a great thing, as sulfates can cause your hair to be dry and dull.
For this reason, I prefer this shampoo over others and use it daily.
This Cantu Shampoo gently cleanses my hair as sulfonates create a lot of lather to pull out all the dirt. It is great for dry hair and leaves a good scent.
One of the best parts about this shampoo is that it is suitable for every natural hair type.
However, it does not contain any ingredients to hydrate your hair.
Pros
Sulfate-free
Deep cleansing
For all hair types
Cons
2. Cantu Moisturizing Cream Shampoo
This shampoo is specifically designed for rough and dry hair.
With a moisturizing formula, it gives your hair proper nourishment and hydrates them completely.
The hydration provided by moisturizing cream shampoo can also protect your hair from heat damage and keep it soft and shiny throughout the sunny day.
With regular use of this product, you can have beautiful, thick hair that is not as fragile.
Overall, this is a great product for everyday use. However, this product does contain multiple sulfates.
This means that it may strip away some moisture from your hair and have the opposite effect of what the shampoo is about.
Pros
Moisturizes hair and scalp
Protects from heat damage
Treats dry hair.
Cons
3. Cantu Flaxseed Smoothing Shampoo
This shampoo is known for its hair-thickening properties. The incredible formula improves the texture of your hair and gives you silky, smooth hair.
Moreover, the nourishment keeps your hair healthy and natural looking.
As a result, you are likely to experience less hair fall after using this shampoo. It also contains ingredients that improve dull, damaged hair.
This product will reduce hair thinning and ensure that you have strong, healthy hair that is not fragile.
Furthermore, it is an affordable product that will not be a financial burden on you.
However, it contains acrylates copolymer. According to a source, this compound can cause irritations.
Pros
Improves damaged hair
Soft, Silky hair
Reduces Breakage
Cons
May cause allergic reactions
Comparison Table of Different Cantu Shampoos
| Product | Improves Damaged Hair | Sulfate Free | For All Hair Types |
| --- | --- | --- | --- |
| Sulfate Free Cleansing Shampoo | No | Yes | Yes |
| Moisturizing Cream Shampoo | Yes | No | Yes |
| Flaxseed Smoothing Shampoo | Yes | Yes | Yes |
Also Read:
Cantu Shampoos: What Do Customers Say?
With an Amazon rating of 4.5/5 on most of their products, Cantu is a famous brand.
Many customers around the world love the haircare company. This can be seen from more than 10,000 reviews and ratings, as almost 87% are positive.
Most customers love these shampoos and the benefits of these products.
According to some customers, Cantu Shampoos have given them soft, silky hair and improved the damaged strands.
For other consumers, the products have a great smell that keeps them refreshed all day.
However, I started using these shampoos because of my fragile and frizzy hair.
I used the sulfate-free shampoo for a few months, revitalizing my hair completely.
I personally don't like the packaging of these shampoos, and some customers had the same feeling.
Is Cantu Shampoo Good?
Undoubtedly, this is one of the most affordable shampoos I have ever used.
Most of the shampoos sold by the company retail between $5 and $7 for a 13.5 Fl Oz.
This means you can easily buy the product and get its benefits without a constant burden on your pocket every month.
Considering the beneficial formulas of these products and the retail price, it is safe to say that this shampoo is worth every penny.
Common Ingredients Found in Cantu Shampoos
Different Cantu Shampoos contain different ingredients, as each product is unique in its own way.
However, a few common ingredients are used in most of these products. Here are some of them.
Water
Sodium Olefin Sulfonate
Cocamidopropyl Betaine
Ammonium Lauryl Sulfate
Ammonium Laureth Sulfate
Acrylates Copolymer
Sodium Chloride
Glycol Distearate
Sodium Hydroxide
Acrylates Copolymer
Glycerin
Phenoxyethanol
Cocamide Dipa
Sodium Laureth Sulfate
Lauryl Glucoside
Linalool
Why Choose Cantu Shampoo?
Here are some of the reasons why you should go for this shampoo.
Keeps Your Hair Moisturized
Cantu shampoos keep your hair and the roots moisturized, which helps in protecting your hair from any breakage or damage.
These products also reduced my split ends and made my hair thicker and fuller.
They also treat any other damage to your hair, giving you a shiny, healthy look.
Affordable and Accessible
You can easily get Cantu shampoo at an affordable price. Cantu shampoo is available for as low as $5, and you get enough quantity to last a month at least.
You can choose these products without taking a chunk of your budget.
They are also available at many stores around the world. This means that you can purchase it from any local supermarket.
Increases Growth of the Hair
Cantu shampoo contains strong surfactants that remove dirt and bacteria from the hair. The volume of the hair is increased, and the hair looks shiny and easy to manage.
If you are looking for a shampoo that is good for the healthy growth of hair, then you should choose one of these products.
Where to Buy Cantu Shampoo?
One of the best parts about Cantu is that the shampoos can be easily purchased worldwide.
You can use the store locator on their official website to find an affiliated store where you will find the original product.
Here are some of the most popular stores where you will find these shampoos.
Amazon
Walmart
eBay
Target
Ubuy
CaretoBeauty
CVS
Walgreens
RiteAid
Is Cantu Shampoo Sulfate Free?
Cantu has a variety of shampoos available for customers around the world. Some of these products do contain sulfates.
However, there are sulfate-free shampoos available as well.
Side Effects of Cantu Shampoos
Here are some of the possible side effects of Cantu Shampoos.
Cantu Shampoos that contain sulfates can steal the moisture and natural oils from your hair, leaving them dry and dull.
Cocamidopropyl Betaine may cause an allergic reaction in some individuals.
A small dosage of Cocamide Dipa can cause severe irritation and rash.
People allergic to Phenoxyethanol may experience red spots on their skin and a rash.
Frequently Asked Questions
Here are some common questions about Cantu Shampoos answered for you.
Q1: How Often Should You Use Cantu?
The shampoos created by Cantu contain natural ingredients that are considered gentle cleansers. Hence, the shampoo is not too strong and can be used daily.
Q2: Is Cantu Suitable For all Hair Types?
Yes, Cantu is a great product that can be used on any hair type. 
You can use this shampoo if you have a dry scalp, frizzy hair, or colored hair. I had dry, dull hair and the 
Conclusion
Choosing a shampoo that is suitable for your hair and gives you a silky, smooth texture is essential.
Cantu Shampoos can do just that and more. These products will ensure that you have beautifully healthy, natural hair.
Before I conclude this Cantu Shampoo Review, I have some advice for anyone looking to try these products. Give Cantu Shampoos a try, and you will not regret it!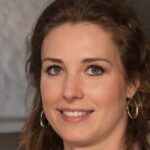 Crystal Hafley is a dedicated writer and content creator for WorstBrands, where she specializes in writing insightful reviews about kitchen appliances and fashion products.
With her expertise, Crystal provides readers with accurate and reliable information to help them make informed decisions about the brands and products they use every day. When she's not researching or writing, Crystal enjoys cooking and exploring the latest fashion trends.