Dry hair and dandruff are a significant concern to anyone. The constant fear of hair loss feels terrible.
I used to feel the same way until I tried the famous tea tree shampoo. Since using it, I have been relieved that my hair is recovering naturally.
However, I couldn't contain my excitement and decided to write this Tea Tree Shampoo Review. Keep reading to learn all about this product.
About Tea Tree Shampoo
Tea tree shampoos are an excellent product for hair as essential oils can provide a healthy routine for your damaged hair.
This unique shampoo contains ingredients that help you get fresh, clean hair. It also helps in removing dead skin.
Consistent use of tea tree shampoo allows you to expect shiny, healthy hair that will also smell great.
Tea tree shampoos are hair products that contain tea tree essential oil as one of the active ingredients.
Once you learn about the benefits of tea tree oil, there is no going back.
Tea tree shampoo contains all-natural ingredients that result in healthier hair growth.
While these shampoos are suitable for all hair types, I would still recommend checking the label before using them, as different brands use different formulas.
Tea Tree Shampoo Review
Here are some of the top brands that sell tea tress shampoos. Let's get into the comparison between their products.
1. John Paul Mitchell Systems Tea Tree Special Shampoo
This is one of the most popular brands of tea tree shampoos that I've used.
John Paul Mitchell System is one of the top companies when it comes to hair care products.
Tea Tree Shampoo by Paul Mitchell uses special ingredients such as lavender, peppermint, and tea tree oil to create a fantastic product with a great smell.
Moreover, what I liked about the product is that there are no parabens which is an added benefit.
It is, however, one of the most expensive Tea Tree Shampoos. It costs roughly around $38 for a 33.8 Fl Oz bottle.
This refreshing shampoo might be relatively expensive compared to other brands, but it is the best product for deep cleansing dry scalps.
Pros
Suitable for all hair types.
Effective for damaged hair.
Doesn't contain parabens.
Cons
Similar Blogs: Is Monday Shampoo Suitable For All Hair Types?
2. Baebody Tea Tree Oil Shampoo
Baebody is another excellent brand that introduced tea tree shampoo.
With a mix of peppermint and avocados, this shampoo treats dandruff and gives you aromatherapy.
A family member used it to treat dandruff and was amazed at the results.
The leaf oil used as an active ingredient is great for dry scalps. It improves damaged hair and cleans your hair correctly.
However, this formula can be vital for specific individuals, and the shampoo should be used in small quantities.
Pros
Relaxing smell.
Treats dandruff.
Suitable for dry scalps.
Cons
A large amount may cause mild irritation.
3. Maple Holistics Tea Tree Shampoo
Maple Holistics Tea Tree shampoo is luxurious when used for hair wash.
The shampoo has a thick feel and creates a lot of lather to deep clean your scalp. This is what makes it perfect for those obsessed with lather.
While many deep-cleaning shampoos take away the moisture and natural oils from your hair, this is not the case with Maple Holistics.
It gives you a refreshing look while treating a dry scalp gradually. Unlike some stronger tea tree oil shampoos, this is not as irritating.
However, it treats dandruff over time, and you may still see small flakes after the first few washes.
Pros
Therapeutic wash.
Deep Cleaning.
Soft, silky hair.
Cons
Clearing Dandruff takes multiple washes.
4. Majestic Pure Tea Tree Shampoo
Last but not least, Majestic Pure Tea Tree Shampoo is another great product on our list.
Many of my friends use this shampoo and found out that this product, made with natural ingredients, adds thickness and volume to their hair.
This product is designed to nurture and moisturize the scalp to maintain healthy hair. However, it contains sulfates that can remove moisture from your hair.
Pros
Increases hair volume.
Creates a natural shine.
Made with natural ingredients.
Cons
You may also like to read:
Comparison Table of Different Tea Tree Shampoos
| Products | Improves Hair Quality | More Shine and Volume | Accessible and Affordable |
| --- | --- | --- | --- |
| Paul Mitchell | Yes | Yes | Yes |
| Baebody | Yes | Yes | No |
| Maple Holistics | Yes | No | No |
| Majestic Pure | No | Yes | Yes |
Customers' Review About Tea Tree Shampoos?
The Tea Tree Shampoo Review would be incomplete without including some actual reviews by customers who have used the product.
Most tea tree shampoos have an incredibly high score on Amazon and Walmart.
This product is winning hearts with an average of 4.7 stars or more in both of these stores.
This is a surprisingly high rating because more than 200,000 consumers have sent reviews for different tea tree shampoo brands. Most of them are positive comments.
According to most customers on Amazon, increased volume, thickness, and stronger hair were only the result of trying the amazing tea tree formula.
Some consumers also labeled the tea tree shampoos as an all-in-one solution for nourishing hair. As a user, I can guarantee that these shampoos work wonderfully.
A few years back, I had fizzy and porous hair. Fragile hair with no volume and constant hair fall stressed me out too much.
However, tea tree shampoos were lifesaving. Initially, I used Bae Body Brand, but my friend asked me to try John Paul Mitchell Systems, and somehow it worked better on my hair.
Hence, I would do the same and pass on this recommendation to anyone having similar hair problems.
Is Tea Tree Shampoo Good for Hair?
Yes, tea tree shampoos are worth buying.
Tea tree shampoos are suitable for the scalp and have a great smell which helps you feel refreshed.
Typically, they cost around $1 per Fl Oz, which might be a little extra compared to everyday shampoos.
However, tea tree shampoos contain ingredients that help eliminate bacteria that often cause dandruff.
Considering all the benefits of tea tree shampoos, any price would be worth it.
Most of these brands place their tea tree shampoos at affordable prices for the middle-class consumer.
This means that your hair can get proper nourishment, and you won't have to pay much for it. Hence, it is worth the money.
Does Tea Tree Shampoo Work For All Hair Types?
Tea Tree Shampoo can work for all hair types. It can be used on regular or oily hair as well.
You can read the description to know the ingredients of the brand you are using and whether it suits your hair.
Why Choose Tea Tree Shampoos?
If you are wondering whether to choose tea tree shampoo, you should consider why I recommend this product.
Controls Hair Fall
For me, hair fall has been a constant problem since a young age.
Until my friend recommended tea tree shampoo, I had no solution. However, this shampoo changed everything.
If you want to control your hair loss, tea tree shampoo can help you with it. The reason behind hair loss can be weather, pollution, or excessive wash of hair.
Tea tree oil helps unclog the hair follicles and clean the scalp, which helps reduce hair fall.
Reduces Dandruff
Tea tree shampoo can make your hair dandruff free. While I have never had a dry scalp, many of my friends had this problem.
The daily usage of tea tree shampoo helped them keep their hair thick and free of dandruff.
This product can eliminate dandruff from your hair and make them look shiny and healthy.
Increases Growth of the Hair
Tea tree shampoo contains ingredients that fight the bacteria and other harmful microbes on your scalp.
If you want to increase the volume of your hair, then tea tree oil is one of the best choices.
It keeps your hair clean and shiny and encourages healthy growth.
Affordable
You can easily get tea tree oil shampoo at an affordable price.
Many brands have launched tea tree shampoos, and most sell their product at affordable prices. On average, a 33.8 Fl Oz bottle costs less than $30.
You can choose the brand and shampoo according to your budget, as some premium brands cost a little more.
How Often Should You Use Tea Tree?
The shampoos containing oil as the ingredient are not harmful and do not cause any irritation or side effects.
However, you should carefully rinse your hair after using the shampoo to ensure all of it is out.
I would also recommend not using too much shampoo during the wash as it may result in mild discomfort.
This is because the ingredients in tea tree shampoo are powerful and can strongly impact some hair types.
If you have sensitive skin on your scalp, it is best to consult a trichologist or dermatologist before using.
Where to Buy Tea Tree Shampoos?
If you are looking for original tea tree shampoo, you can visit the official stores of the brands.
Tea tree shampoos are also easily available in different local stores. Here are some common stores that stock these shampoos.
Amazon
eBay
Walmart
Walgreens
Target
RiteAid
Ubuy
CVS
CareToBeauty
Ulta
Apart from these popular stores, many salons, beauty stores, and local supermarkets sell this shampoo.
Frequently Asked Questions
Q1: What Does Tea Tree Oil Shampoo Do?
Q2: Does Tea Tree Shampoo Dry Out Hair?
Different tea tree shampoos work differently. Some of their shampoos can absorb the moisture and dry your hair, while others may seal in the moisture.
Summing Up
There is no doubt that tea tree shampoos are a great way to treat damaged hair and moisturize your dry scalp.
It is a product that contains tea tree oil, an essential oil that promotes healthy hair growth.
The shampoo also helps in removing dead skin, leaving your hair shiny, healthy, and smelling great.
While writing this Tea Tree Shampoo Review, I have constantly been thinking of how better my hair has been since I started using them.
I will always recommend this excellent product to anyone with a dry hair problem.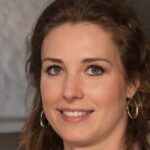 Crystal Hafley is a dedicated writer and content creator for WorstBrands, where she specializes in writing insightful reviews about kitchen appliances and fashion products.
With her expertise, Crystal provides readers with accurate and reliable information to help them make informed decisions about the brands and products they use every day. When she's not researching or writing, Crystal enjoys cooking and exploring the latest fashion trends.