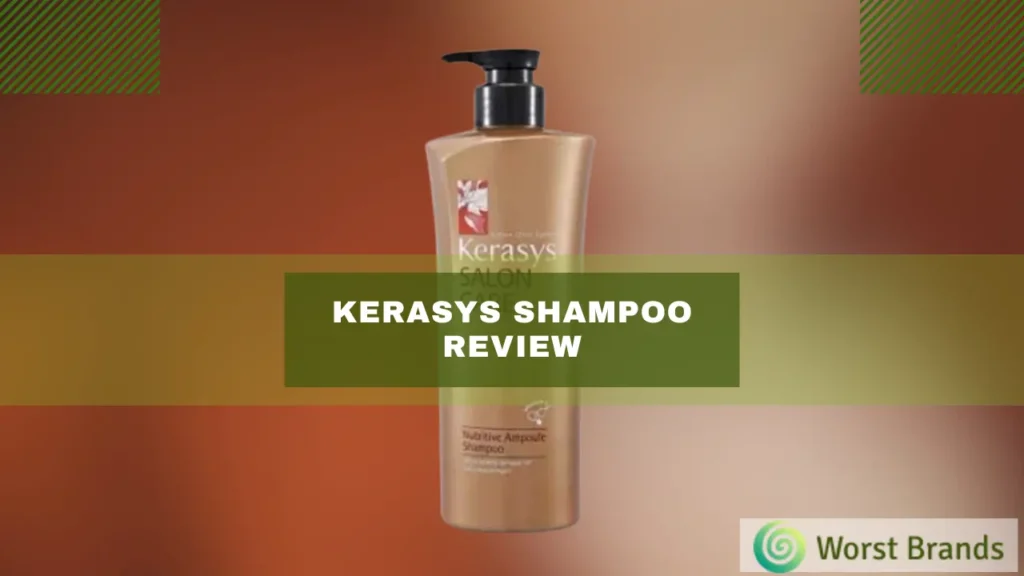 Many people look for the perfect everyday products for their hair. Hair care is an essential part of self-care.
Today, I will talk about and review one of the most underrated shampoo brands in the world, Kerasys.
Kerasys is a Korean company that offers everyday shampoos and conditioners for people worldwide.
Let's talk about their shampoos and get this Kerasys Shampoo Review Started.
Kerasys Shampoo Review:
Here are some of the most popular Kerasys products.
1. Argan Oil Shampoo
As the name suggests, this product comprises Argan oil and other natural ingredients.
These essential oils nourish your hair and create a shiny look that increases your confidence.
Using Argan oil as the primary active ingredient, this shampoo improves dull and dry hair to give you glossy strands.
According to a report, Argan oil protects your hair from everyday damage due to heat and pollution.
However, this product is sold for $30 by most sellers, which is relatively more expensive than other Karasys Shampoos.
Considering the benefits of this shampoo for your hair, the price seems worth it.
Pros
Nourishes hair
Shiny look
Improves damaged hair
Cons
2. Moisturizing Shampoo
This is a special shampoo designed specifically for dry hair. 
The nourishing formula of Kerasys Shampoo moisturizes your hair and treats damaged hair strands. It is a great shampoo to improve the overall health of your hair.
Hydrolyzed wheat protein can hydrate the hair shaft and ensure your hair roots are healthy.
It also contains dual proteins to nourish your hair and retain moisture, an added benefit.
I have been using this product for months and can confidently say it delivers everything advertised. My hair has never been better.
However, this shampoo contains sulfates which may have a negative effect.
Pros
Treats dry hair
Wheat protein improves hair roots
Great for Moisturization
Cons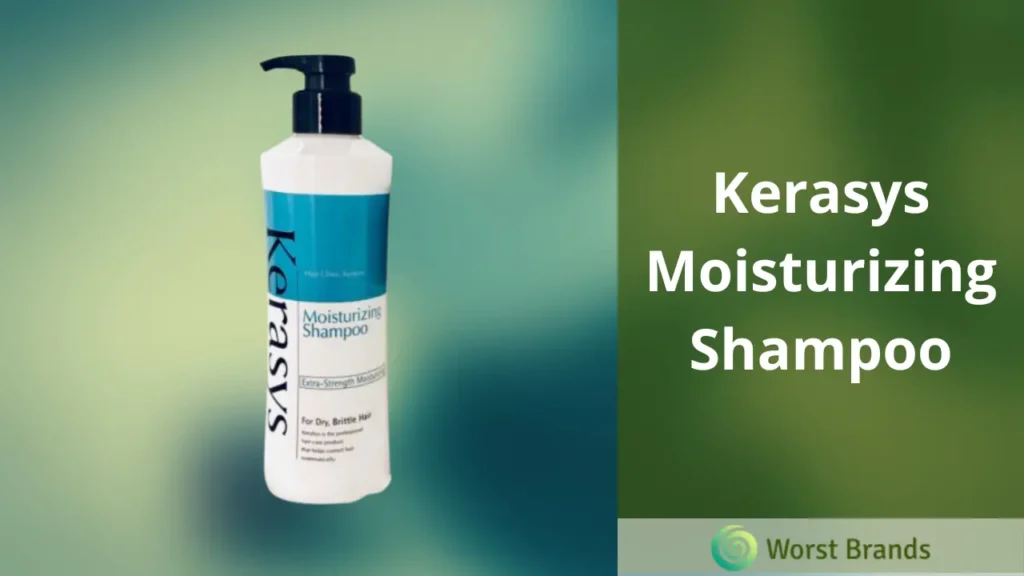 3. Deep Cleansing Shampoo
As the name suggests, this product contains multiple surfactants that create a thick lather.
This lather can clear your head and deeply clean the hair follicles. All you have to do is massage your hair with the foam for 1-2 minutes.
Deep Cleansing Shampoo also improves damaged hair by providing the proper nourishment required.
This shampoo also clears any dirt buildup on your scalp and gives you a lighter feeling. As a result, you will feel fresh throughout the day.
However, this shampoo contains sulfates and parabens, which may harm your hair's health.
Sulfates often cause dry hair as the chemical steals the moisture from your hair.
Pros
Thick lather
Good cleansing
Cleans hair follicles
Cons
Contains sulfates and parabens
Comparison Table of Different Kerasys Shampoos
| Product | Improves Damaged Hair | Sulfate Free | For All Hair Types |
| --- | --- | --- | --- |
| Argon Oil Shampoo | Yes | No | Yes |
| Moisturizing Shampoo | Yes | No | Yes |
| Deep Cleansing Shampoo | Yes | No | Yes |
Related Blogs:
What Do Customers Say About Kerasys Shampoo?
This Kerasys Shampoo Review would be incomplete without some honest words from actual customers.
Kerasys Shampoos boast an extremely high rating on Amazon. With an average of 4.7 stars out of 5, these products are consumed by people worldwide.
More than 85% of these comments are positive statements that tell us how great these products are.
According to some customers, These shampoos improved damaged hair and gave their hair a silky, smooth look.
Consumers also love the fragrance of these shampoos. They have a long-lasting smell that keeps them refreshed.
I must agree with them, as my favorite part about the Kerasys shampoo I use is the scent. 
While the overall reviews have been positive, there were a few negative comments.
According to some people, Kerasys shampoos gave them thin hair after a few months. They also experienced dandruff and dryness.
Common Ingredients Found in Different Kerasys Shampoos
Cetyl alcohol
Water
Laureth-10
Sodium Laureth sulfate
Guar hydroxypropyl trimonium chloride
Sodium lauroyl sarcosinate
Cocamidopropyl betaine
Carbomer
Glycol distearate
Fragrance
Ammonium chloride
Octyldodecanol
Methylparaben
Linoleamidopropyl
Stearyl alcohol
Is Kerasys Shampoo Good? 
There is no doubt that Kerasys Shampoo is one of the top everyday products available for your hair.
These shampoos are also affordable, as they retail at $25 per bottle. This bottle is 35.3 Fl Oz, enough to last over 100 washes.
Considering the nourishment and shine provided by these shampoos, it is safe to say that Kerasys Shampoo is worth your time and money.
These products can make your hair look shiny and healthy. Kerasys shampoo can make your overall look glow, and it's worth every penny.
Why Choose Kerasys Shampoo?
Here are some reasons you should select this brand as your everyday shampoo.
Affordable and Accessible
When selecting a shampoo for everyday use, you must consider the price point and how much effort you have to make to buy the product.
These shampoos are available at an affordable rate all over the world.
You can easily purchase a 1-liter bottle of this shampoo for less than $25 from your local supermarket.
The affordability and accessibility of Karasys Shampoo are hard to find with other products.
Improves Damaged Hair
Millions of people experience dry and dull hair due to various factors such as pollution.
While saving your hair from such problems is difficult, it is much easier to undo the damage caused.
With Karasys Shampoos, you can improve your damaged strands and revitalize your malnourished hair.
They will also make your hair healthy and strong, so you don't have to worry about hair falling again.
Gives You a Beautiful Look
The ingredients used in most of these shampoos create a shining effect. They will make your hair silky and smooth and give it a glossy finish. 
With these shampoos, you can carry your beautiful hair confidently and in style.
Where to Purchase Kerasys?
An important thing to note about Kerasys shampoo is that it is available at local stores and supermarkets worldwide.
Here are some of the most popular stores where you can find these products.
Apart from these, some local supermarkets and convenience stores may also have these shampoos.
Is Kerasys Shampoo Sulfate Free?
Kerasys produces a wide range of shampoos to suit people worldwide.
While most of their products may contain sulfates, sulfate-free options are also available.
Is Kerasys Shampoo Safe?
Despite containing some sulfates as surfactants, these products are generally considered safe.
However, it is best to consult a dermatologist if you're prone to allergic reactions before using the products.
Potential Side Effects of Using the Shampoo
Here are some of the side effects of these shampoos.
While emollients such as Cetyl alcohol are generally safe, they can cause redness and burn on your skin.
Sulfates used in the product may stipe all the moisture from your hair. This will leave you with dry and dull hair.
Ammonium chloride is a toxic chemical that may cause skin irritations.
According to a source, excess use of Methylparaben may cause an allergic reaction and result in Immunotoxicity. 
Frequently Asked Questions
Q1: How Often Should You Use it?
Most of the shampoos made under this brand are everyday products. This means that you can use these shampoos to wash your hair regularly.
Q2. How to Contact Kerasys?
As a consumer, you can contact the company via email. All you have to do is write an email and send it to akglobal@aekyung.kr. 
Currently, the brand does not have a customer support helpline, but it may add it to its website.
Bottom Line
There is no doubt that Karasys Shampoos are one of the most affordable products.
The best part is that the company does not compromise the quality of these products, and you can get a high-quality nourishment shampoo for your hair.
Use Kerasys shampoo and experience the beauty it brings to your hair. You will not regret it.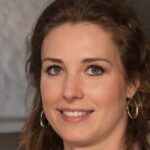 Crystal Hafley is a dedicated writer and content creator for WorstBrands, where she specializes in writing insightful reviews about kitchen appliances and fashion products.
With her expertise, Crystal provides readers with accurate and reliable information to help them make informed decisions about the brands and products they use every day. When she's not researching or writing, Crystal enjoys cooking and exploring the latest fashion trends.