Have you ever wondered about an all-in-one solution for all hair problems?
Look no further if you're trying to find a shampoo made up of natural ingredients. Acure has an entire collection of it.
The good part about Acure Shampoos is that they do not contain harmful substances such as sulfates and parabens.
So, let's get right into this Acure Shampoo Review and see what the hype is about.
Acure Shampoo Review
Here are some of the top products by Acure, along with their pros and cons.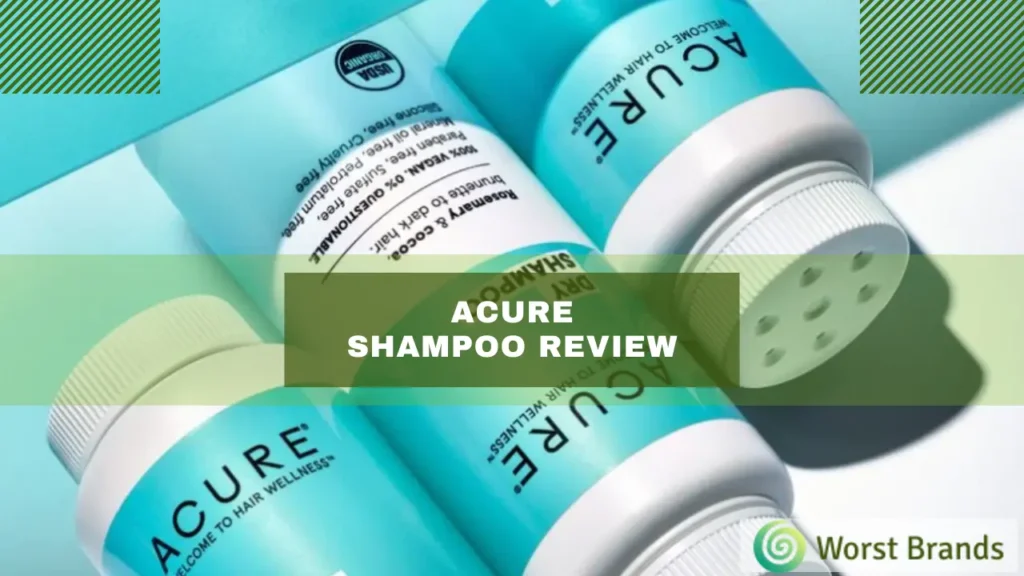 1. Ultra Hydrating Shampoo
This is one of the most popular shampoos developed by Acure. It is a vegan formula shampoo that is sulfate and paraben free.
With Argan oil and pumpkin extracts, this product gives you long-lasting moisture that keeps your hair hydrated. As a result, you can experience soft, silky hair.
With this product, you may also get rid of dandruff, as dry scalps often cause dandruff.
However, some individuals may consider it expensive because an 8 Fl Oz bottle sells for $10. It is a great shampoo, and I have started using it myself.
Pros
Moisturizes scalp and hair
Sulfate-free
Reduces dandruff
Cons
2. Simply Smoothing Shampoo
This product is specially designed for curly hair, as the ingredients used are incredible for frizzy hair.
The vegan smoothing formula is made up of marula oil and coconut water.
These ingredients nourish your hair and improve the overall texture, making your hair shiny and smooth.
According to a source, it also contains coconut oil, which is exceptionally beneficial for your hair.
However, it is difficult to find this shampoo as commonly around a local store.
Pros
Natural ingredients
Vegan formula
Silky, smooth hair
Cons
3. Curiously Clarifying Shampoo
Curiously Clarifying shampoo is the highest-rated Acure product that customers worldwide have labeled as their favorite.
This shampoo contains organic ingredients free of harmful substances such as Petrolatum and Formaldehyde.
It combines essential oils infused with lemongrass and argan, creating a great smell.
This mixture of highly beneficial ingredients is great for everyday cleaning. It can deeply cleanse your scalp and clear any build-up. However, it creates a low lather.
Pros
Organic ingredients
Deep cleansing
Great Smell
Cons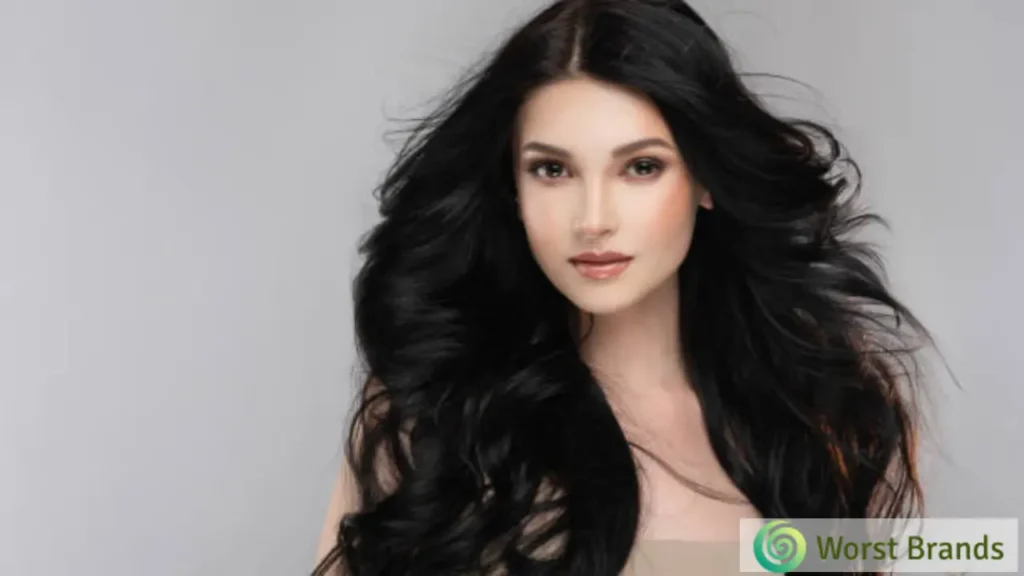 Also Read: Does Thickening Shampoo Cause Hair Loss?
4. Dry Shampoo for All Hair Types
As the name suggests, this dry shampoo does not require water during application.
I love this shampoo because it is an easy-to-apply, cruelty-free product that gives you the benefits of organic ingredients.
With Rosemary and Peppermint as the active ingredients, it nourishes your hair and gives you a well-rounded look.
All you have to do is twist the cap and apply the dry shampoo to your brush or hair.
Massage your hair to ensure that it reaches all the parts. However, since no water is involved, it is difficult to take the dirt out of your hair.
Pros
Easy to apply
Nourishes your hair
Cruelty-free
Cons
Comparison Table of Different Acure Shampoos
| Acure Products | Cleans And Nourish Hair | Improves Damaged Hair | Sulfate Free |
| --- | --- | --- | --- |
| Ultra Hydrating | Yes | Yes | Yes |
| Simply Smoothing | Yes | Yes | Yes |
| Curiously Clarifying | Yes | Yes | Yes |
| Dry Shampoo For All Hair Types | No | Yes | Yes |
You may also love to read:
Customers' Feedback About Acure Shampoo
With an amazon rating of 4.5 stars or more for each of the shampoos, Acure is a trusted brand.
The shampoos made by this company have tons of positive reviews from thousands of customers worldwide.
Many people love the products and recommend them to their friends and family.
The online Acure Shampoo Review claimed that the product had a great smell and was an affordable solution to nourish and moisturize hair.
Most consumers loved that it was cruelty-free and decided to support the company permanently.
However, amid all these positive reviews, there have been some negative ones.
Some consumers felt the product was too thin and took much of it to create a lather. They were also not satisfied with the packaging.
As a consumer, I can also weigh in with my two cents. For me, it has been a great product overall. Thankfully, the packaging I received has never leaked.
Is Acure Shampoo Good?
Almost all the shampoos developed by Acure are sold at a fixed price of $9.99, which may be considered affordable by the vast majority.
The quantity you get at this price is 8 Fl Oz. This brings the price of the liquid shampoos to a little more than $1.2 per Fl Oz.
When it comes to dry shampoos, you get 48g of product at the same price.
Despite the debate on price and affordability, you should consider that these products contain natural ingredients and are free of sulfates and parabens.
They also benefit your hair and improve damaged strands. The benefits of these products far outweigh the price. Hence, for me, the products are worth it, at least.
Common Ingredients Found in Acure Shampoos
While different Acure shampoos are made with different organic ingredients, there are some common ones in most of them.
Here are some of the ingredients used to make these shampoos.
Water
Aloe Barbadensis Leaf Juice
Sodium Lauroyl Methyl Isethionate
Cocamidopropyl Betaine
Betaine
Glycerin
Sodium hydroxide
Potassium Sorbate
Argania Spinosa Kernel Oil
Levulinic Acid
Citric Acid
Euterpe Oleracea Fruit Extract
Punica Granatum Extract
Rosa Canina
Cocoglucosides Hydroxypropyltrimonium Chloride
Why Choose Acure Shampoo?
Here are some reasons why you should give these products a chance.
Lasting Moisture
Acute shampoos are one of the best products available if you are looking for long-lasting moisture for your dry hair.
This shampoo gives moisture to your dry scalp and keeps your hair soft and shiny.
The products are also easy to use, and you can use them daily to keep your hair hydrated.
Natural Ingredients
Acure Shampoos contain beneficial essential oils that improve your hair's overall quality and texture.
The ingredients used in these products are all vegan and cruelty-free, which makes you a responsible consumer.
Sulfate and parabens are common ingredients in many known shampoos, but Acure keeps them far from their products as they may damage your hair.
Fresh Look
Acure shampoo is an excellent product for those who want to make their dull hair look fresh.
The beneficial formula removes the dirt from your hair and makes it grease free.
The shampoo removes oil and other harmful chemicals from the roots, which leads to the healthy growth of hair.
Where to Buy Acure Shampoo?
Here are some of the most popular stores where you will find these fantastic shampoos.
Acure
Amazon
Walmart
Target
eBay
Ubuy
Ulta
Foxtrot
Apart from these stores, some local supermarkets and convenience stores also stock Acure Shampoos.
However, it is recommended that you call and confirm the product's availability before visiting.
Is Acure Shampoo Safe?
Yes, Acure Shampoo uses natural organic ingredients and does not contain harmful substances such as parabens and silicones.
Despite some of the chemicals' potential side effects, these shampoos are generally considered safe to use.
However, it is best to consult a dermatologist before switching hair products if you are prone to allergic reactions.
Is Acure Shampoo Sulfate Free?
Yes, Acure Shampoo is free of any sulfates. The company focuses on keeping its products free of harmful ingredients such as sulfates.
Side Effects of Using Acure Shampoos
Citric acid is generally considered safe. However, too much use of it can negatively impact your hair, making it dry and brittle.
Cocamidopropyl Betaine can have an allergic reaction and cause skin discomfort and eye irritation.
Potassium Sorbate is a preservative used in shampoos that may cause organ system toxicity.
Acure Shampoos also contain Levulinic Acid, which may be a problem for people with sensitive skin. It causes red skin and itching. 
Frequently Asked Questions
Q1: How Often Should You Use Acure Shampoo?
Acure Shampoos can be treated like any other everyday shampoo. You can use it as many times as you want.
However, the company recommends a minimum of 3-5 washes weekly for silky, smooth hair.
Q2: How to Contact Acure?
You can call Acure at 877 902 2873 and inquire about your order. This helpline number is open between Monday and Friday. 
For email support, you can reach them out at customerservice@acure.com and discuss your issue via mail.
Wrapping Up
Undoubtedly, finding genuine products in today's market with thousands of options is challenging.
We all want a shampoo with natural ingredients that greatly benefit our hair and do not contains toxic chemicals. For many people around the world, Acure is the solution.
To conclude this Acure Shampoo Review, I will only recommend you use these shampoos.
These are excellent products that will improve the overall health of your hair.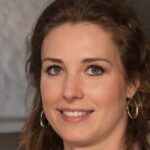 Crystal Hafley is a dedicated writer and content creator for WorstBrands, where she specializes in writing insightful reviews about kitchen appliances and fashion products.
With her expertise, Crystal provides readers with accurate and reliable information to help them make informed decisions about the brands and products they use every day. When she's not researching or writing, Crystal enjoys cooking and exploring the latest fashion trends.