Hair fall and damaged hair are some of the most common problems that millions have to deal with. It was no different for me, as my hair was never in good condition.
However, a friend recommended the Schwarzkopf shampoos, and things have completely changed.
Since I've used multiple Schwarzkopf shampoos myself, I had to review them.
Let's get right into this Schwarzkopf Shampoo Review without wasting any time.
Schwarzkopf shampoo makes your hair soft, shiny, smooth & healthy. It smells good and is considered best for straightened hair.
About Schwarzkopf
Schwarzkopf is a German brand established towards the end of the 19th century.
Founded by Hans Schwarzkopf, this brand laid the foundation for hair cosmetics. It is owned by Henkel, a German chemical company based in Germany.
Schwarzkopf was started in a small drugstore in Berlin and has made its way to more than 150 countries worldwide.
This hair care brand has millions of users due to its wide range of products and exceptional quality.
Schwarzkopf is one of the oldest brands in the world, with a history of over 120 years.
It has been a pioneer brand that has paved the way for thousands of hair care products.
Known for all kinds of hair care products, such as hair colors and shampoos, Schwarzkopf remains one of the leading premium brands in the market.
Schwarzkopf Shampoo Review
Here are some of the top Schwarzkopf shampoo products reviewed for you.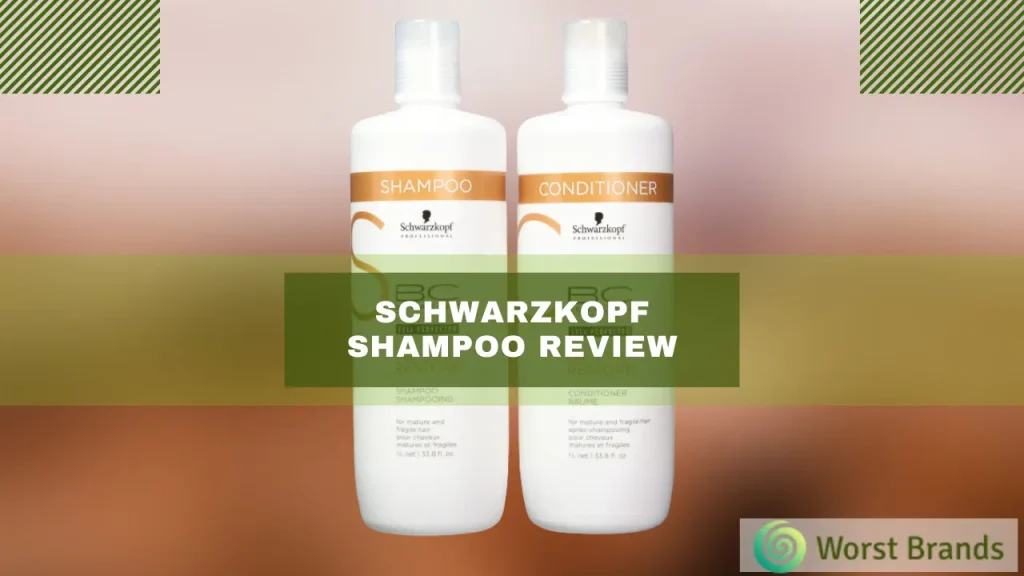 1. Bonacure Repair Rescue Shampoo
Repair Rescue Shampoo is one of the best-selling products of Schwarzkopf's BC brand, and I can vouch for it.
It is used by people worldwide as it offers many benefits and drastically improves the health of your hair.
As the name suggests, it is a shampoo that specifically focuses on hair damage and improves the thickness of hair.
Honestly, I didn't think my hair had any hope. But when I started using this shampoo, it worked wonders for me.
With hydrolyzed Keratin, sodium Laureth sulfate, and vegetable proteins, this product significantly reduces hair breakage and reduces split ends.
However, it is an expensive product. The 33.8 Fl Oz bottle can cost around $45, which might be a little extra for some consumers.
Pros
Treats damaged porous hair.
Reduces Split ends.
Contains Keratin.
Cons
2. Bonacure Time Restore Q10+ Shampoo
This is another great product for damaged and frizzy hair. Time restore Q10+ is well known for treating split ends and improving the thickness of hair.
Q10 is a chemical compound that can strengthen your hair and reduce hair fall.
Furthermore, this shampoo has an incredible smell and creates a thick lather on your hair.
While this may be expensive, it reduces hair fall and gives a smoother texture.
This product may also be difficult to find as it has less demand due to its high price of $1.5 per Fl oz.
Pros
Great smell.
Reduces frizziness.
Contains Q10, which strengthens fragile hair.
Cons
Not available everywhere.
3. BlondMe All Blonde Rich Shampoo
Blonde hair often requires special products designed for them. All Blonde Rich Shampoo is one of these products.
It is an all-in-one solution for blonde hair and makes them look thicker while giving a glossy finish.
When my friend used it, she noticed a significant increase in hair volume after two washes.
Disodium Cocoamphodiacetat, used in Schwarzkopf's BlondeMe Shampoo, is a great cleaning agent that removes all the dirt in your hair.
Since blondes have to look for special products that can be used on their hair, this is the one my friend and I highly recommend.
Pros
Shiny, brightened hair.
Specific product designed exclusively for blondes.
Glossy finish.
Cons
Not for different types of hair.
4. Gliss Oil Nutritive Shampoo
If you are tired of having split ends, I'd recommend you try Gliss Oil Nutritive Shampoo.
The selling point of this product is its ability to reduce split ends up to 85%. It helps you eliminate split ends so you can have healthy hair.
Treating the hair from deep inside, this product widely improves the texture of hair and promotes growth.
However, it does contain sulfates, as creating a thick lather helps clean the hair from deep down.
Pros
One of the best products for split ends in the world.
Improves damaged and porous hair.
Provides healthier hair
Cons
Contains sulfates and parabens.
5. Bonacure 4.5 pH Color Freeze
The special thing about this shampoo is that this is completely sulfate-free.
This means there won't be much foam or lather when you wash your hair with this shampoo.
However, the sulfate-free option is great for post-color hair as the sulfates will not damage the hair color.
On the contrary, a lack of sulfates results in little to no lather. But, I was personally very happy with this shampoo due to the lack of sulfates.
That's because Sulfates can cause damage to sensitive skin by stripping off the moisture and natural oils from your scalp.
It is also a great product for dry and porous hair that improves the texture of your hair.
However, it creates very little lather, which makes it difficult to clean off the dirt.
Pros
No sulfates.
Great for Sensitive Skin.
It can be used post-color.
Cons
Less lather, so difficult to take out the dirt.
Comparison Table of Different Schwarzkopf Shampoos
| Products | Improves Damaged Hair | Increases Thickness And Volume | For All Hair Types |
| --- | --- | --- | --- |
| Bonacure Repair Rescue Shampoo | Yes | Yes | Yes |
| Bonacure Time Restore Q10+ Shampoo | Yes | Yes | Yes |
| Blondme All Blonde Rich Shampoo | Yes | No | No |
| Gliss Oil Nutritive Shampoo | Yes | No | Yes |
| Bonacure 4.5 pH Color Freeze | Yes | Yes | Yes |
Similar Blogs:
What Do Customers Say?
Consumers around the world love Schwarzkopf shampoos. The 4.7 stars prove this out of 5 on Amazon for all their shampoo products.
With over 90% positive reviews from thousands of customers, the products stand out as one of the best in the market.
Most consumers claimed that their hair became thick and smooth after using the shampoo for a few days.
According to some reviews on Amazon, Schwarzkopf shampoos treat damaged hair like no other product on the market.
As someone who has been using Schwarzkopf shampoo for years, I can guarantee that these products deliver what has been advertised.
They are great for hair fall and improve the quality and health of long hair. Moreover, they reduce damaged hair and treat split ends.
However, some consumers have complained about the simple packaging and how easily it can leak.
While it has never happened to me, I can see where they are coming from. The cap can easily leak, indeed.
All things considered. These products can be beneficial, and I would always recommend it brand to others.
Is Schwarzkopf Worth It?
In this Schwarzkopf Shampoo Review, we talk about everything, including the price. Schwarzkopf products vary greatly in price and availability.
While most shampoos are less than $1 per Fl Oz, some are pricey as they can cost you $2.5 per Fl Oz.
When it comes to hair care products, you can spend between a few dollars and a few hundred dollars, depending on the quality of the products.
There is no doubt that Schwarzkopf is a pricey brand.
However, as long as it keeps hair shiny, thick, and damage-free, I think it is worth every penny.
How Often Should You Use Schwarzkopf?
Almost all shampoo products of Schwarzkopf can be used every day. The company states so itself.
You can use these amazing products to treat your hair without restrictions.
However, during your usage, it is recommended that you avoid using other brands as different ingredients and formulas don't work most of the time.
Why Choose Schwarzkopf Shampoos?
Here are some of the reasons why you should try out Schwarzkopf shampoos.
Schwarzkopf shampoos are one of the oldest products on the market. Despite the high competition, these products often come out on top.
The ingredients of Schwarzkopf shampoos tell us that they are a great purchase. With healthy sulfates, these products take away the moisture that may damage your hair.
Since the sulfates are in small amounts, it creates a lather that can clean off dust and oil from your hair.
Schwarzkopf shampoos are proven to improve hair quality and help maintain healthy, natural-looking hair.
These shampoos also contain ingredients that give your hair a glossy finish.
These products have a great fragrance that keeps you fresh all day.
Last but not least, Schwarzkopf shampoos are a great way to enjoy shiny, thick hair.
Where to Buy Schwarzkopf?
There are several ways to buy Schwarzkopf products, as they are easily available worldwide.
The official website has a salon locator which can help you find an affiliated Salon in your area. You can purchase a Schwarzkopf shampoo from any of these salons in person.
Here are some more stores that sell Schwarzkopf shampoos.
Amazon
eBay
Walmart
Target
Walgreens
CareToBeauty
RiteAid
CVS
You may also find these products at your local supermarkets.
Frequently Asked Questions
Q1: Does Schwarzkopf Shampoo Contain Sulfate?
Yes, most of their products contain a formula that includes sulfates. However, these sulfates are not always harmful and are only put in small quantities by the company.
Q2: How to Contact Schwarzkopf?
Simply write a mail including the product and what you intend to discuss. Send your message to BeautyhenkelNA@henkel.com. You can also discuss your issue by dialing (800) 424-5458 and speaking to a customer support executive.
Q3: How to Use a Schwarzkopf Shampoo?
Schwarzkopf shampoos can be similarly used every day to any other shampoo. Simply take a small amount from the bottle and massage it on wet hair to create a lather. Let the lather sit for 2 minutes before rinsing everything off.
Wrapping Up
It is safe to say that Schwarzkopf is one of the best shampoo brands in the world.
Despite being a little pricey, these products work incredibly well on different kinds of hair.
On top of treating damaged hair, Schwarzkopf shampoos make your hair stand out.
Due to the many benefits listed in this Schwarzkopf Shampoo review, I highly recommend you try it out.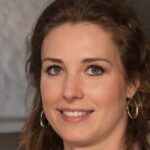 Crystal Hafley is a dedicated writer and content creator for WorstBrands, where she specializes in writing insightful reviews about kitchen appliances and fashion products.
With her expertise, Crystal provides readers with accurate and reliable information to help them make informed decisions about the brands and products they use every day. When she's not researching or writing, Crystal enjoys cooking and exploring the latest fashion trends.