Dull and frizzy hair often results after prolonged exposure to pollution and dust. Dust and dirt can be the enemy of healthy, strong hair.
Hence, cleaning the hair and scalp gently while retaining natural oils is essential.
One product that does this job superbly is the Viviscal shampoo. It is an all-in-one solution for women around the world.
I'm sure you're excited about the Viviscal Shampoo Review, so let's get right into it.
Viviscal Shampoo Review
Viviscal Gorgeous Growth is the only shampoo produced by Viviscal Company.
Viviscal shampoo is a specially designed formula for women that encourages hair growth and reduces thinning.
This shampoo is also great at increasing the volume by expanding and pumping your hair.
With a great smell, it is one of the most popular premium shampoos worldwide and is recommended by many dermatologists.
The product contains keratin which is well known for having a positive effect on hair. It is a protein that your body produces itself.
However, introducing it in shampoo can be more beneficial.
It speeds up hair growth and increases the volume and hair. It also increases the shine of your hair.
The shampoo also contains Biotin, which is a highly beneficial vitamin. Biotin can increase the rate of growth of hair follicles.
This shampoo contains many important ingredients. However, it also contains sulfates as surfactants, which is the one thing I have been concerned about.
While sulfates are a great cleansing agent, they can steal moisture from your hair.
Pros
Increases volume and thickness
Soft, shiny hair
Contains keratin
Great smell
Improves Damaged Hair
Cons
Contains sulfates
Only for women
Viviscal Shampoo: What Do Customers Say?
This Viviscal Shampoo Review would be incomplete without honest words from some customers.
With an Amazon rating of 4.4 stars out of 5, this product stands out from the rest.
The ratings and reviews were given by more than 10,000 people from all over the world.
More than 85% of the comments were positive, as customers showed their love for this shampoo.
Many customers claimed that the shampoo was highly effective for hair thickening. It reduced their thin hair and encouraged natural regrowth.
According to some customers, the scent of herbs and lavender was also incredible. It helped them stay fresh throughout the day.
As a consumer myself, the smell of this shampoo is one of the best parts about it.
For me, the product has worked wonders. It has improved the overall quality of my hair and increased its volume and thickness.
However, I feel the company needs to work on better packaging. The bottle I received created a mess in the box as it was leaking.
Surprisingly, several other customers had a similar complaint regarding the product's packaging.
You might also like to read:
Is Viviscal Worth It?
When it comes to price point, Viviscal Shampoo drops down to the side of affordable products.
At $9.99 for 8.45 Fl Oz, it is a product that most consumers can afford.
I also like to weigh the price against the quality of the product when evaluating its worth.
In this case, the beneficial ingredients of Viviscal shampoo and the overall quality of this product far outweigh the price.
Hence, for me, at least, this shampoo is worth every penny, and I will not hesitate to buy more of it.
Ingredients Found in Viviscal Shampoo
Here are some of the ingredients used to make this popular shampoo.
Aqua
Ammonium Lauryl Sulfate
Glycerine
Cocamidopropyl Betaine
Myristamide Dipa Natriumchloride
Sodium Benzoate
Citric Acid
Panthenol
Hydrolyzed Keratin
Fragrance
Polyquaternium-7
Aminopropyl Dimethicone
Biotin
Zinc PCA
Lemon Peel Extract
Lavandula Hybrida Oil
Limonene
Potassium Sorbate
Hydroxycitronellal
Why Choose Viviscal Shampoo?
Here are some reasons why you should give this shampoo an honest try. It may be the perfect product you've been looking for.
Affordable and Accessible
With around $1 per Fl Oz, this is one of the most affordable products on the market.
This premium shampoo is also available worldwide, and users can purchase as much as they want.
Many stores also discount bigger purchases, so make sure you stack up the product for the entire year.
Effective against Thin Hair
The natural formula of this shampoo is a great counter against thin hair.
You get all the required Biotions and essential oils from this product. This reduces thin hair and encourages hair regrowth.
I also got stronger and healthier hair after using this shampoo. The best part about this product is that results can be seen within days.
Improves Damaged Strands
Damaged hair is extremely common for women. It is an issue I have faced myself.
However, this product is a great way to improve dull and dry hair. This product creates a lot of lather, which cleans the hair and scalp.
Hence, your hair changes from damaged to healthy within a few days.
Refreshing
Due to the botanical fragrance, this shampoo has a great smell. It is a long-lasting wave of freshness that will take the tired feeling away.
The shampoo has a smell inspired by herbs and lavender that will impress anyone who comes close to you.
It will also last the entire day, ensuring you feel confident with hair that smells and feels good.
Where to Buy Viviscal Shampoo?
This shampoo is available all over the world. Here are some of the most popular stores where you can buy this shampoo.
Viviscal
Amazon
Walmart
eBay
Target
Walgreens
Ulta
CareToBeauty
Apart from these popular stores, you may also find the product at local supermarkets and convenience stores.
Possible Side Effects of Using the Shampoo
Here are some possible side effects of this shampoo.
The use of sulfates as surfactants can be harmful to your hair. Sulfates can strip away the moisture and natural oils in your hair.
Limonene used in the product may result in an allergic reaction. According to a source, Limonene can cause Immunotoxicity.
Excess use of Sodium Benzoate can cause discomfort, nausea, and vomiting.
Glycerine is another chemical that can result in an allergic reaction, causing redness, itching, and a rash.
Is Viviscal Shampoo Sulfate Free?
No, the product does contain Ammonium Lauryl Sulfate as a surfactant. It is the only sulfate present in the formula.
This chemical creates foam and lather to clean off the dirt and dust from your hair.
Is Viviscal Shampoo Safe?
Viviscal shampoo is considered to be a generally safe product. Even though excessive use of some ingredients can cause side effects, irritation cases haven't been reported.
However, if you're allergic to one of the ingredients, it is best to consult a dermatologist before using the product.
Frequently Asked Questions
Q1: How Often Should You Use Viviscal Shampoo?
Viviscal shampoo can be used like an everyday shampoo that you normally use.
The formula is not too strong, and you can use the product regularly for gentle cleansing.
Q2: How to Contact Viviscal?
Simply send your message to Info@viviscal.com, and a customer representative will get back to you in no time.
You can call the company directly at 888-444-9073 and speak to a customer support executive in real-time.
Final Words
There is no doubt that Viviscal shampoo is an effective product that repairs your hair and gives you a more pleasant look.
The natural oils used as ingredients are paired with Biotin, giving your hair the ultimate nourishment and moisture.
It is a great way to increase the thickness of each strand and improve the total volume.
I hope this Viviscal Shampoo Review was a good guide for you and you chose this product. I can guarantee you that you will not regret your choice.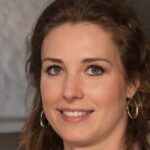 Crystal Hafley is a dedicated writer and content creator for WorstBrands, where she specializes in writing insightful reviews about kitchen appliances and fashion products.
With her expertise, Crystal provides readers with accurate and reliable information to help them make informed decisions about the brands and products they use every day. When she's not researching or writing, Crystal enjoys cooking and exploring the latest fashion trends.