Dandruff and thin hair eventually lead to hair loss or complete baldness. While this is a genetic problem and most men experience it, there are ways to tackle it.
The Hims Shampoo is one of the top products to contain and treat hair loss. Let's get right into this Hims Shampoo Review without wasting any time.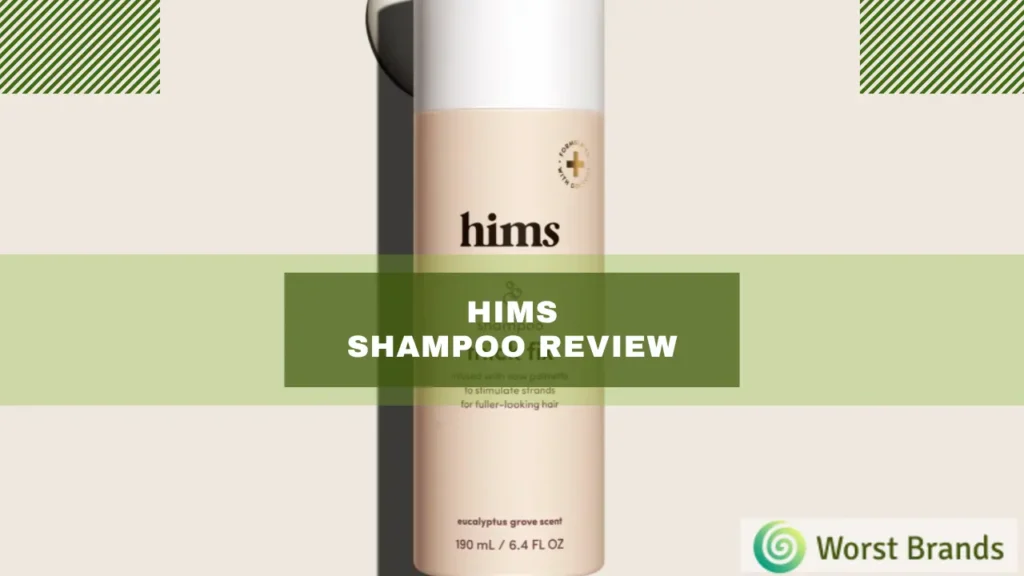 Hims Shampoo Review
This is a pH-balanced shampoo designed specifically for men with thin hair.
People who are experiencing a lot of hair loss can use it as a treatment and revitalize their hair strands.
It uses Saw Palmetto as an active ingredient to fight Dihydrotestosterone that causes hair fall.
It is also a great product to strengthen your hair and add more volume.
Due to the tea tree oil in this shampoo, you can get a refreshing look with healthy and stronger hair.
The product also contains lavender oil and peppermint oil. These natural oils moisturize your scalp and nourish your hair, giving you an incredible look.
This shampoo is one of the few products that effectively reduce hair thinning.
However, it contains sulfates and parabens, which consumers generally do not prefer. Methylparaben is a toxic paraben that may cause skin and lung irritations.
It is a great product; you can take full advantage of it as I have.
It is suitable for dry and damaged hair and dramatically improves the dryness in your hair by moisturizing your scalp.
Pros
Great smell
Blocks DHT
Encourages hair regrowth
Adds volume and thickness
Moisturizes and nourishes your hair
Improves damaged hair
Cons
It contains sulfates and parabens
Only suitable for men with thin hair
Customer Feedback About Hims Shampoo
It would be unfair to overlook customer feedback when doing Hims Shampoo Review.
With an Amazon Rating of 4.1 stars out of 5, this product has reviews worldwide. Hundreds of consumers have sent in their word, and most have said positive things.
According to some consumers, the shampoo delivered the advertised benefits and helped with thin hair.
The fragrance of this product also had a positive impact on the customers, as many of them complimented its great smell.
However, some users also found the product expensive and labeled it too slow regarding hair regrowth.
As a consumer myself, I had no problem with the time duration as any effect product that encourages hair growth is likely to take a few months at least.
Overall, consumer reviews proved that Hims Thick Fix Shampoo is a great product and an all-in-one solution for men with thin hair.
I think it is one of the great hair regrowth and strengthening products.
Similar Blogs:
Ingredients Found in Hims Shampoo
Here are some of the primary ingredients used to make the Hims Shampoo.
Aqua
Cocamide Betaine
Trideceth Sulfate
Sodium Xylenesulfonate
Cocamide Mea
Glycerin
Cocamidopropyl Betaine
Salt
Fragrance
Salicylic Acid
Peppermint Oil
Lavender Oil
Tea Tree Oil
Methylparaben
Nettle Leaf Extract
Grapefruit Peel Extract
Folic Acid
Biotin
Is Hims Shampoo Worth It?
There is no doubt that this is an expensive product. The price of Hims Shampoo on the official website is $19 for a 6.4 Fl Oz bottle.
This comes down to almost $3 per Fl Oz, which is slightly overpriced. However, the DHT-fighting formula of this shampoo is impressive.
Since this is an excellent product for thin hair and works incredibly well to improve damaged strands, I would say it is worth every penny.
It is an excellent choice for those who can afford this shampoo, as it eliminates hair fall and encourages natural regrowth.
Why Choose Hims Shampoo?
Here are some of the reasons why this shampoo is worth a try.
DHT Blocking Formula
One of the biggest causes of hair fall is Dihydrotestosterone, more commonly known as DHT. This is an androgen that blocks hair follicles and thins your hair.
The unique formula of Hems Shampoo blocks DHT and prevents it from damaging your hair.
As a result, your hair starts growing naturally and becomes stronger and thicker.
Reduces Dandruff
Dry scalps often contain dandruff, but this shampoo deals with it thoroughly.
The natural ingredients in Hims Shampoo are a great way to nourish and moisturize your hair.
I got rid of flakes entirely when I started using this shampoo. The difference was clear, and it only took a single wash.
Improves Damaged Hair
There is no doubt that this shampoo contains all the required qualities to treat damaged hair.
Saw Palmetto and other natural ingredients used in this product encourage hair growth and improve damaged hair.
Hence, consumers can get soft, shiny hair that looks great.
Increases Volume and Thickness
Last but not least, Hims Shampoo is a product that increases the volume of your hair by expanding every strand.
The formula contains nourishing ingredients that make your hair thicker and stronger.
This improves the overall look of your hair and hides any patches of baldness.
Where to Buy Hims Shampoo Online & Offline? 
This shampoo is available all over the world. The company itself delivers it in many countries.
Here are some of the most convenient ways to purchase Hims Shampoo.
ForHim
Amazon
eBay
Walmart
Target
Walgreens
Ubuy
UrbanOutfitters
Apart from these stores, you may also find this product at local supermarkets and pharmacies.
Side Effects of Hims Shampoo
Here are some possible side effects of the ingredients used in this shampoo.
Cocamidopropyl Betaine used in the shampoo to adjust pH can cause Immunotoxicity.
The fragrance used in the shampoo may be pleasant, but it can cause an allergic reaction.
Trideceth Sulfate may cause skin irritation and dry scalp if used too much.
The shampoo also contains Salicylic Acid, a chemical that can cause difficulties in breathing.
Sodium Xylenesulfonate is a complex sulfonate that can cause an allergic reaction and skin irritation.
Is Hims Shampoo Sulfate Free?
No, This product does contain multiple sulfates. Used as a surfactant, sulfates do the job of creating a lather to clean your hair.
The sulfate used in this product is Trideceth Sulfate which is an excellent compound for deep cleansing.
Should You Use Hims Shampoo Daily?
Here is the official reply from Hims experts that if you should Hims shampoo daily or not.
Frequently Asked Questions
Q2: How Often Should You Use Hims Shampoo?
Hims shampoo can be treated like any other everyday shampoo. This means that you can use it to wash your hair every day.
However, the company recommends that consumers use it at least 3-4 times weekly.
Q3: How Long Does It Take For Results?
Results can take anywhere between 3-6 months. It depends on the current conditions of the hair and how consistently the product is used.
Most people who use this shampoo see a noticeable and visible difference in 3 months.
Q4: How to Contact Hims Company?
Feedback and complaints need to be sent to contact@forhims.com as the company does not offer phone assistance.
Bottom Line
There is no doubt that billions of men experience drastic hair loss as they grow old. This has been a significant problem for centuries.
However, products such as Hims Shampoo are a great way to tackle this problem and get strong, healthy hair within months.
The great part about this treatment is that the hair growth is natural.
Before I conclude this Hims Shampoo Review, I would like to advise other men experiencing hair fall. Give this product a try, and you will have better hair in no time.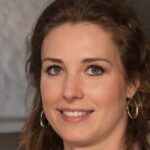 Crystal Hafley is a dedicated writer and content creator for WorstBrands, where she specializes in writing insightful reviews about kitchen appliances and fashion products.
With her expertise, Crystal provides readers with accurate and reliable information to help them make informed decisions about the brands and products they use every day. When she's not researching or writing, Crystal enjoys cooking and exploring the latest fashion trends.