Don't we all hate damaged hair? It is a common problem that can constantly worry us.
People like me, who have porous, dry hair, struggle with hair loss as every strand of hair becomes fragile.
If you have tried every preliminary product like me but didn't find the solution, change your shampoo.
Redken's Extreme collection offers the perfect shampoos for damaged hair, so I had to use and review them.
Let's dive into this Redken Extreme Shampoo Review and see what this product offers.
Redken Extreme Shampoo Review
Here are the products currently featured as part of the Extreme collection.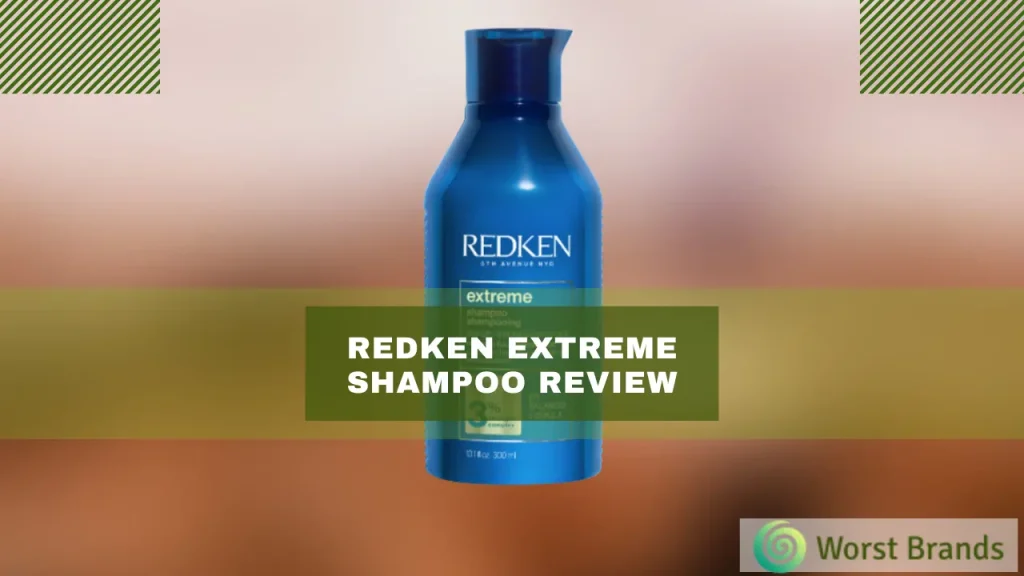 Similar Blog: Redken Shampoo Review
1. Redken Extreme Strengthening Shampoo
This is the highest-selling shampoo from the extreme collection. This extreme shampoo is extremely popular.
It contains Amino acids and Arginine as active ingredients, which add a lot of strength and nourishment to my hair while treating any damaged strands.
This Redken Extreme shampoo eliminated split ends, restored my damaged, brittle hair, and made them stronger, thick, and healthy.
This incredible formula made my hair stronger and more beautiful with a glossy finish.
However, it is only affordable if you purchase the bigger bottle, as the smaller one can hike the price to $2.5 per Fl Oz.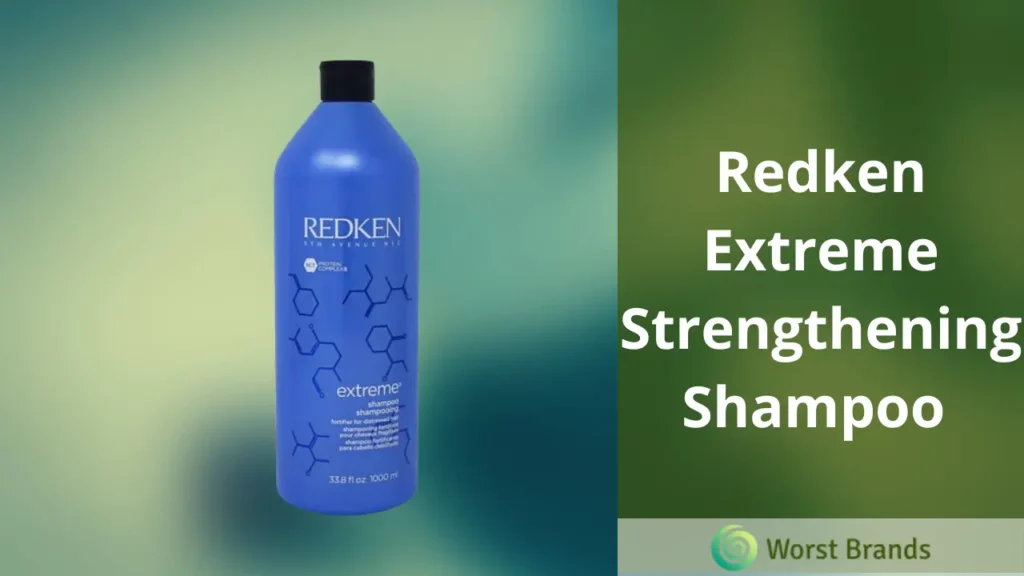 Pros
Improves damaged hair.
Increases thickness and volume.
Reduces split ends
Cons
Smaller bottles are expensive.
2. Redken Extreme Length Shampoo With Biotin
The active ingredient in Extreme length shampoo is Biotin. It is a vitamin that encourages hair growth and strengthens weak strands on the scalp.
This shampoo can have a long-lasting effect on your hair. Over time, you may notice faster hair growth due to the constant use of Biotin.
It also has a great smell that can help you stay refreshed throughout the day.
I have been using this shampoo for its refreshing smell and beneficial formula. However, it does contain some sulfates to create a lather.
Pros
Encourages hair growth.
Heals damaged strands.
Moisturizing formula.
Cons
3. Redken Extreme Bleach Recovery Shampoo
This is the ultimate solution for colored hair that is dry or damaged. Many hair treatments or artificial coloring can leave the hair damaged and increase hair fall.
This problem is tackled by this excellent shampoo that heals color-treated hair and nourishes the dry scalp.
It contains a 4% conditioning complex that ensures you have silky, smooth hair with a glossy finish.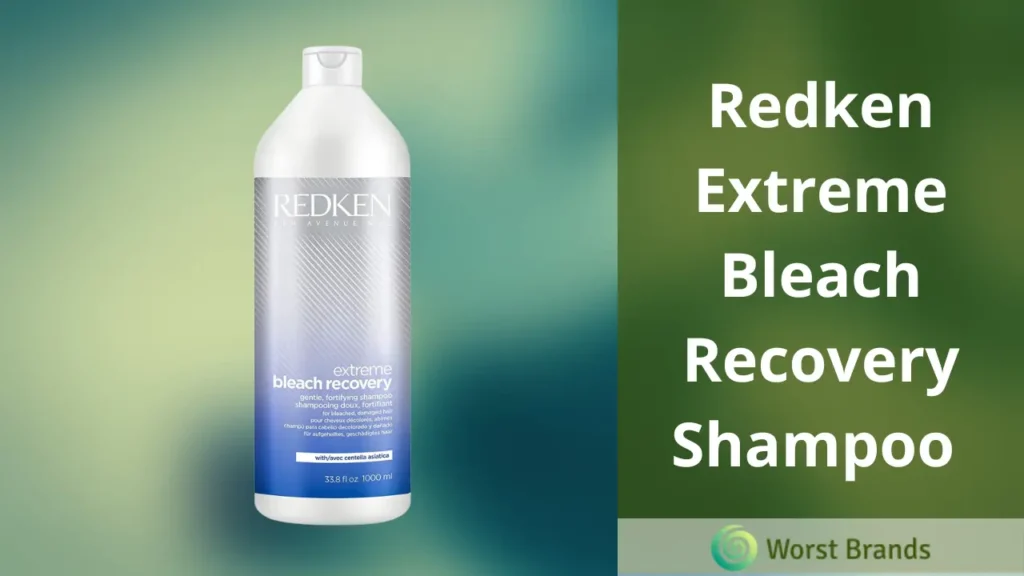 Pros
Silky, smooth hair.
Treats damaged hair.
Reduces dryness.
Cons
Only suitable for color-treated hair.
Redken Extreme Shampoo Comparison
| Redken Shampoos | Improves Damaged Hair | For All Hair Types | Increase Volume |
| --- | --- | --- | --- |
| Extreme Strengthening Shampoo | Yes | Yes | Yes |
| Extreme Length Shampoo | Yes | Yes | Yes |
| Extreme Bleach Recovery Shampoo | Yes | No | No |
What Do Customers Say?
Almost 25000 customers have given Extreme Shampoos a positive rating on Amazon. This resulted in 90% positive reviews and 4.6 out of 5.
It is safe to say that consumers around the world love these shampoos.
Many consumers on Amazon claim that the product significantly impacted their hair. It gave stronger, thicker hair and improved the damaged strands.
For some customers, it also moisturized the hair and reduced dryness.
The Extreme Strengthing Shampoo is a product I use myself. I picked this shampoo because my hair is fragile and thin.
The strengthening effect reduced my hair fall and fortified my hair from deep down.
Customers worldwide had similar experiences as Amazon is full of positive reviews for Redken Extreme Shampoos.
I highly recommend you try out this brand and its extreme shampoos.
You may also love to read our following blogs about other shampoo brands:
Is Redken Extreme Shampoo Worth It?
Redken extreme shampoos are premium products. However, unlike most premium shampoos in the market, these shampoos are not very costly.
The regular 10.1 Fl Oz bottle can be purchased at $25, while the 33.8 FL Oz bottle costs $46. This means you can save significant money if you buy the bigger denomination.
Many consumers who labeled the product pricey on Amazon reviews also bought the smaller bottle, which is a little expensive.
Redken Extreme shampoo's good effects on hair make it worth every penny.
You will feel the same way by using this product and seeing the results yourself.
How Should You Use Redken Extreme?
Redken Extreme shampoo is a line of everyday products. All three shampoos from this collection can be used daily.
Take a small amount of extreme shampoo and apply it to your hair. Gently massage your scalp and create a lather to clean all the dust particles in your hair.
Wait a few minutes before rinsing to ensure the damaged strands absorb the healing shampoo formula.
Why Choose Redken Shampoo?
Here are some reasons why extreme shampoos are so effective and worth trying.
Strengthens Weak Hair
There is no doubt that the Redken Extreme Shampoo collection improves damaged hair while increasing its strength.
Many consumers use it on fragile hair to get rid of weak hair once and for all.
Extreme shampoos nourish and moisturize your hair to ensure you have beautiful and strong hair.
Increases Volume
This Redken collection also improves the thickness of your hair by increasing the volume.
Dry, porous hair often results in reduced volume and less hair overall.
Using Extreme shampoos daily, you can add texture to your fantastic hair.
Doesn't Contain Parabens
The best part about Redken's collection of Extreme Shampoos is that no product from this line contains any paraben.
According to a source, parabens can be highly toxic to your hair and carry several risks.
They should be avoided at all costs, and Redken offered us the perfect solution.
Where to Buy Redken Extreme Shampoo?
One of the best parts about Redken Extreme Shampoo is that it is readily available worldwide.
Local Salons all over the world stock this shampoo. You can visit the official Redken website and use their Salon Locator to check the address for an affiliated salon near you.
You will also be able to get the contact information of the salon to confirm the availability of these shampoos.
Here are some other stores that sell this product.
Amazon
Ulta Beauty
eBay
Walmart
Target
Hair.com by L'Oreal
Walgreens
Ubuy
CareToBeauty
NewCo Beauty
Apart from these common ones, you may also try your luck at local general stores in your area.
Common Ingredients of Redken Shampoos
Here are some of the ingredients used in Redken Extreme shampoos.
Water
Salt
Sodium Laureth Sulfate
Dimethicone
Coco-Betaine
Fragrance
Potassium Dimethicone
Peg-7 Panthenyl Phosphate
Sodium Cocoyl Amino Acids
Glycol Distearate
Behentrimonium Methosulfate
Arginine
Side Effects of Using Redken Shampoos
The only concern I have with this shampoo is that it contains multiple sulfates. It can be highly problematic for consumers with sensitive skin.
Sulfate products can induce many side effects, such as irritation, dry hair, or redness on the skin.
These side effects can be mild or intense. Certain hair products can cause an allergic reaction in some individuals.
Hence, it is recommended to consult a trichologist before using the Redken Extreme Shampoos.
Frequently Asked Questions
Q1: Is Redken Extreme Shampoo Collection Sulfate Free?
No, Redken extreme shampoos do contain multiple sulfates. While this ingredient can be problematic for some people, it is a great way to make a lather and clean off the dirt.
Q2: Can Extreme Shampoos be used on Colored hair?
Colored hair needs to be washed and conditioned with special products. Redken's Extreme Bleach Recovery shampoo is the only product used on colored hair.
Q3: How Long Do Results Take With Redken Shampoos?
The strengthening formula in this shampoo is generally quick, and you won't need to wait months to see the results. You may only start noticing signs of stronger, thicker hair after a few washes.
Q4: How to Contact the Company?
To contact Redken, you must fill out a small form on their official website for complaints, queries, or feedback.
An alternative solution is their helpline. You can call them between Monday to Friday at 1-800-423-5280.
Conclusion
Pollution and dirt are major reasons for damaged hair. While it is a common problem for people worldwide, Redken Extreme Shampoos are a solution.
The products discussed in this Redken Extreme Shampoo Review will likely be your all-in-one solution. Extreme Shampoos are a great way to add new life to your hair.
They will strengthen every strand and encourage hair growth as you've never seen before.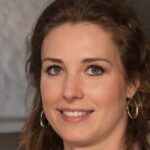 Crystal Hafley is a dedicated writer and content creator for WorstBrands, where she specializes in writing insightful reviews about kitchen appliances and fashion products.
With her expertise, Crystal provides readers with accurate and reliable information to help them make informed decisions about the brands and products they use every day. When she's not researching or writing, Crystal enjoys cooking and exploring the latest fashion trends.