Many people don't realize that hair care products are also an essential factor in determining our hair's quality.
It is essential to have the perfect shampoo that repairs any damaged strands and improves our hair.
This is what made me look towards Tsubaki Shampoo, and I decided to try it.
Let's get right into this Tsubaki Shampoo Review without wasting any time and see what these products are all about.
Common Ingredients of Tsubaki Shampoos
While different Tsubaki shampoos are made up of different ingredients, a few common ones are used in most of them.
Here are some of the ingredients used in these shampoos.
Water
Sodium Laureth Sulfate
Phenoxyethanol
Sodium Sulfate
Tsubaki Oil
Fragrance
Soybean Seed Extract
Citric Acid
Disodium EDTA
Menthol
Dimethicone
Lactic Acid
Sodium Benzoate
Ammonium Lactate
Royal Jelly Extract
Tsubaki Shampoo Review: Product Comparison
While several brands make Tsubaki Shampoos, the products developed and sold by Shiseido are often considered the best of them. Let's take a look at some of the Shiseido Tsubaki Shampoos.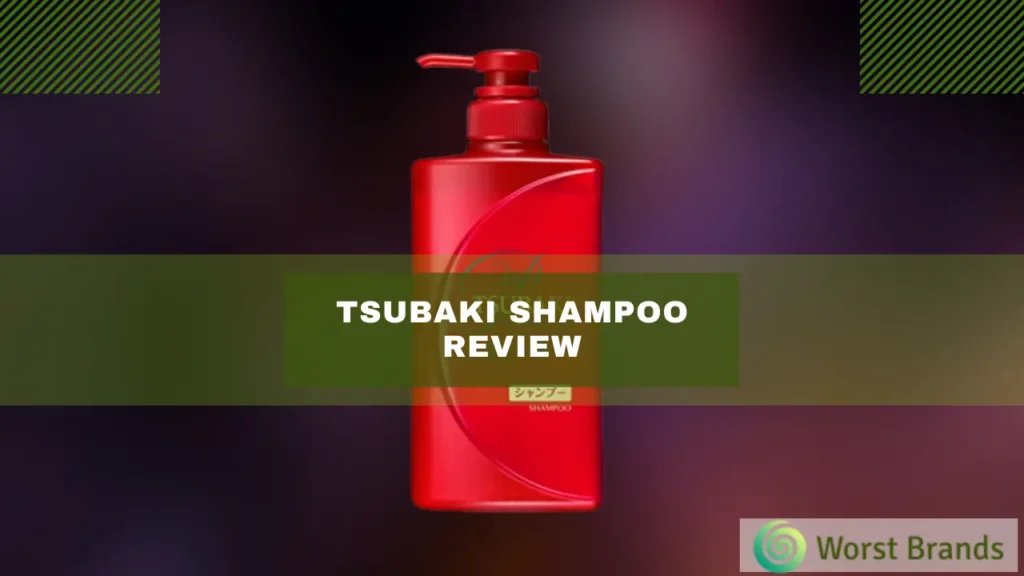 1. Tsubaki Premium Repair Shampoo
Tsubaki Premium Range Shampoo is an all-in-one solution for damaged hair.
It is made with a unique formula containing Tsubaki oil and soybean seed extract that can repair your dry, dull, and frizzy hair.
This product will also restore the shine and smoothness of your natural hair to enjoy beautiful, healthy hair.
Moreover, it contains stearyl alcohol and multiple surfactants that can deeply cleanse your hair and remove dirt buildup.
My friend, who has been using this shampoo for several weeks, noticed a gradual improvement in the texture and quality of her hair.
However, it is difficult to easily find this product, especially if you want to buy it separately without the entire set.
Pros
Treats damaged hair
Improves Texture
Nourishes your hair
Cons
2. Tsubaki Premium Cool Shampoo
Tsubaki Premium Cool is my favorite product from Tsubaki's line of shampoos. I have been using it for several weeks and love it.
Like other products in the collection, this shampoo also contains Tsubaki oil and all its benefits.
On top of that, it also offers gentle cleansing that leaves you light-headed.
It contains menthol that relaxes you and helps your scalp cool down.
This Tsubaki shampoo has an incredible, strong fragrance that lasts all day. refreshing. Its ingredients can improve your dry, damaged hair and reduce split ends.
However, this product contains sulfates, which is the only thing that concerns me.
Pros
Great smell
Refreshingly cool
Reduces split ends
Cons
3. Tsubaki Premium Moist Shampoo
The Tsubaki Moist Shampoo is quite popular around the world.
It is also our favorite Tsubaki product, as this Japanese product contains all the required ingredients to nourish and moisturize your hair.
This shampoo is designed specifically for people with dry hair as it contains Tsubaki oil extracts as the primary ingredient.
More commonly known as Camellia Oil or Tea seed oil, Tsubaki oil contains healing properties that can repair your damaged hair.
It is a traditional Japanese remedy to treat thin and fragile hair with Tsubaki shampoo.
This shampoo also contains citric acid, stimulating hair follicles and giving your hair a glossy, shiny look.
However, the formula is a bit strong and may not be suitable for everyone.
Pros
Moisturizes your hair
Repairs damaged strands
Soft, shiny hair
Cons
Comparison Table of Different Tsubaki Shampoos
| Products | Treats Damaged Hair | For All Hair Types | Smooth Shiny Hair |
| --- | --- | --- | --- |
| Tsubaki Moist Shampoo | Yes | No | Yes |
| Tsubaki Repair Shampoo | Yes | Yes | Yes |
| Tsubaki Cool Smoothing | Yes | No | Yes |
Related Blogs:
Customers' Review of Tsubaki Shampoos
With an Amazon rating of 4.5 or more on each of these shampoos, the products are loved by customers worldwide.
It is also important to note that most of these reviews were positive and showcased why this brand is so good.
Some customers loved the strong fragrance of these products and claimed they stayed fresh throughout the day.
On the other hand, a few consumers believed that the shampoos drastically improved their hair health and restored damaged strands.
Some consumers also claimed that the shampoos were great at gently cleansing their hair and removing dandruff while improving the shine and gloss.
As a consumer, I agree with these customers as I have experienced the product firsthand. It certainly delivers everything that is advertised.
However, not all comments were positive. A few of the consumers complained about the packaging of these products.
Packaging may not be the primary concern for me, as the only thing I don't like about these shampoos is how difficult it is to get my hands on them.
Is Tsubaki Shampoos Really Good?
Well, there's no clear answer to this question.
While you may be able to get these shampoos as low as $20, it is essential to note that they are not easily accessible.
Sometimes, the product is shipped from another country and may include high shipping charges.
However, the price is not our primary concern.
I believe that shampoo should be of high quality and deliver the nourishment benefits for it to be worth your time and money.
In Tsubaki's case, the healing and damage repair formula makes this product an excellent choice for everyday use.
Considering this product's positive effect on my hair, I would say it is worth it.
Reasons to Buy Tsubaki Shampoos
Here are some of the reasons why you should try this shampoo.
Affordable Without Compromising Quality
When selecting a shampoo for everyday use, we must consider the price.
Tsubaki shampoos are affordable, and the quality of the product is incredible for your damaged hair.
Moisturizes and Nourishes Hair
These shampoos' formula and high-quality ingredients make your hair shiny and soft.
It moisturizes your hair deeply while reducing damage. These shampoos make your dry hair healthy and smooth.
Helps In Keeping You Fresh
There is no doubt that these shampoos have a great, strong fragrance.
The smell and refreshing feel you get after using these shampoos are hard to find in any other product.
With Tsubaki Shampoo, you can feel fresh and light-headed throughout the day.
Does Tsubaki Shampoo Contain Sulfates And Paraben?
Multiple Tsubaki shampoos come with unique formulas. Some of these products, such as Tsubaki Premium Repair, are free of sulfates, while others are not.
Where to Buy Tsubaki Shampoos?
Here are some of the most popular stores that sell Tsubaki Shampoos.
Amazon
eBay
Walmart
Target
Ulta
Sephora
Ubuy
Apart from these popular choices, you may also find shampoos at some of the local supermarkets and beauty care stores.
However, I would recommend you check its availability before going.
Drawbacks of Tsubaki Shampoos
Here are some of the possible side effects of these shampoos.
Some ingredients, such as Disodium EDTA, may cause an allergic reaction in people with sensitive skin.
Excessive use of natural ingredients such as citric acid can also cause side effects, including dry hair.
If you have sensitive skin, menthol used in some of these products can cause a burning sensation.
Dimethicone is another ingredient that can cause irritation, swelling, or burning.
Frequently Asked Questions
Q1: How to Use Tsubaki Shampoo? 
Tsubaki shampoos can be used just like any other everyday shampoo.
You can apply a small amount of the product on your wet hair and massage for 1-2 minutes before rinsing out properly.
Q2: Is Tsubaki Shampoo Safe?
Yes, Tsubaki Shampoos are made with entirely safe ingredients for hair care use. 
While some of the products contain sulfates, the quantity is small, making the overall formula safe.
Conclusion
There is no doubt that Tsubaki shampoos are one of the most underrated products in the hair care market.
The brand offers a range of shampoos formulated with different ingredients and targeted toward specific hair care needs.
They are affordable and contain nourishing ingredients that moisturize and heal your hair.
However, some Tsubaki shampoos contain sulfates, which may not be suitable for everyone.
That's why choosing a Tsubaki shampoo that is suitable for your hair type and meets your specific hair care needs is essential.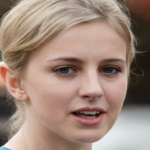 Erica Steven is the founder and lead writer of WorstBrands, a site dedicated to providing honest and trustworthy reviews about outdoor gear and fashion products.
With a passion for exploring the great outdoors and staying up to date on the latest fashion trends, Erica uses her expertise to provide valuable insights into the products that matter most to her readers.
Whether you're looking for camping equipment or the latest fashion accessories, Erica's articles are the perfect resource for finding the best products that fit your lifestyle.