Choosing the right shampoo which works well for you is a crucial decision. Don't worry! I was just as confused, but then I found Agadir Shampoos.
These shampoos provide excellent care to your hair with their natural and gentle formula. For this reason, they are an essential part of my hair care.
Keep reading this Agadir Shampoo Review to learn more about them!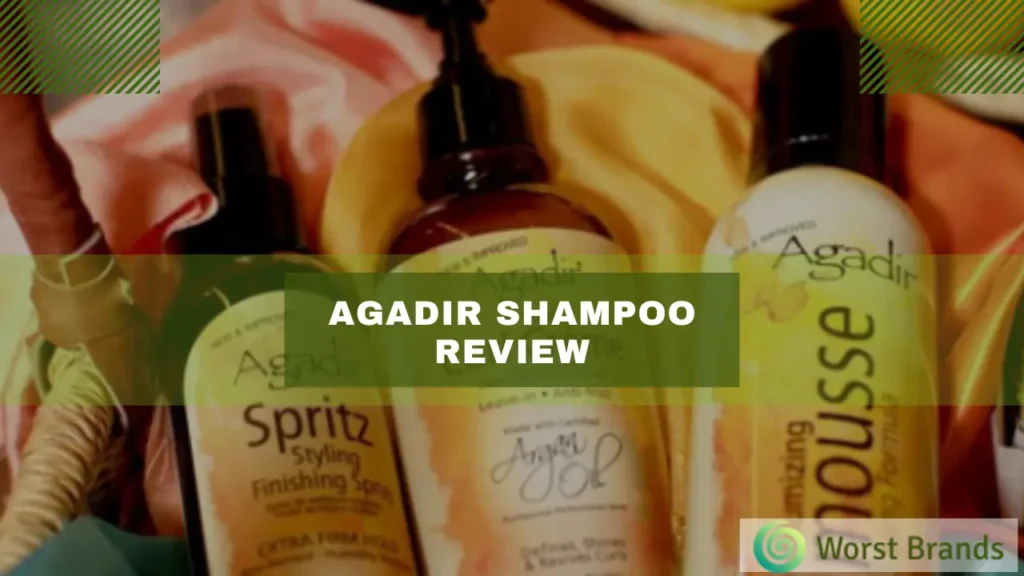 Agadir Shampoo Review
In this blog, I will discuss a few of my favorite Agadir Shampoos.
1. Agadir Oil Daily Moisturizing Shampoo
Finding a daily shampoo for my color-treated hair was not easy. Many shampoos that I tried before used to fade my color in 2 to 3 washes.
Also, there was no visible improvement in my hair's state. Then a good friend recommended me Agadir's Daily Moisturizing Shampoo.
Agadir Oil Daily Moisturizing Shampoo is infused with 100% pure Argan Oil, which helped strengthen my hair and restore shine. After the first wash, my hair was soft, moisturized, and healthy.
Vitamin E, antioxidants, and essential fatty acids in this formula boost my hair growth and protect them from further damage and hair fall.
However, my sister has greasy hair, and this gentle formula is not for her, as it doesn't remove the quick grime buildup.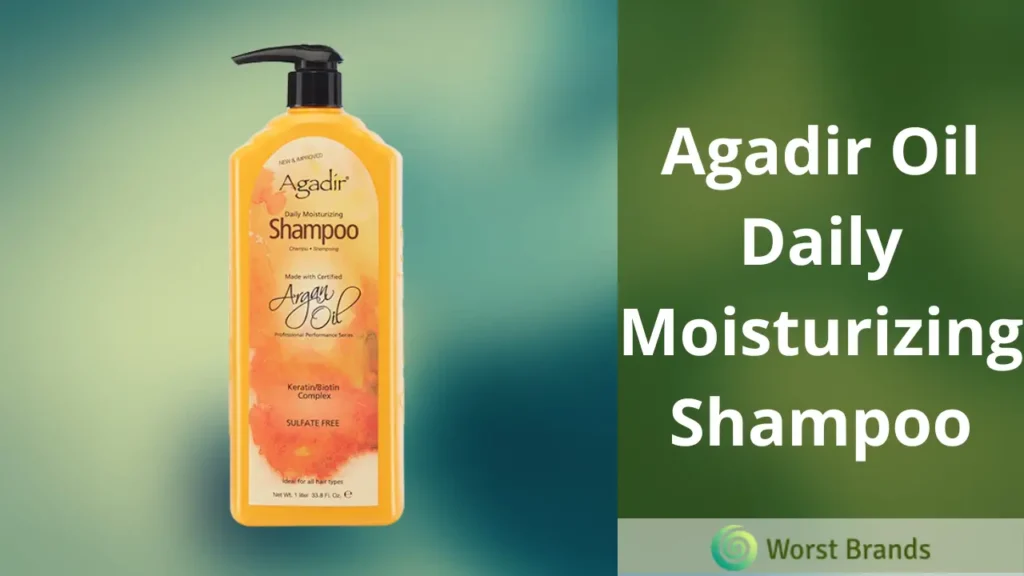 Pros
Moisturizing
Prevent hair fall
Improves hair growth
Cons
Not suitable for oily hair
2. Argan Oil Daily Volumizing Shampoo
Having naturally volumized hair is a blessing. My mother had thin hair and wanted to give them a natural volume and body.
She tried many volumizing products, but they weren't long-lasting or natural.
On my friend's suggestion, she tried Agadir's Daily Volumizing Shampoo. This shampoo added natural and weightless volume to her hair with each wash.
Its lightweight formula leaves the hair detangled, shiny and nourished.
It is packed with panthenol which seals the cuticle and prevents your hair from frizz and static.
However, Dimethicone Copolymer used in this formula caused redness in my sister as she has sensitive skin. Take a patch test to be on the safe side.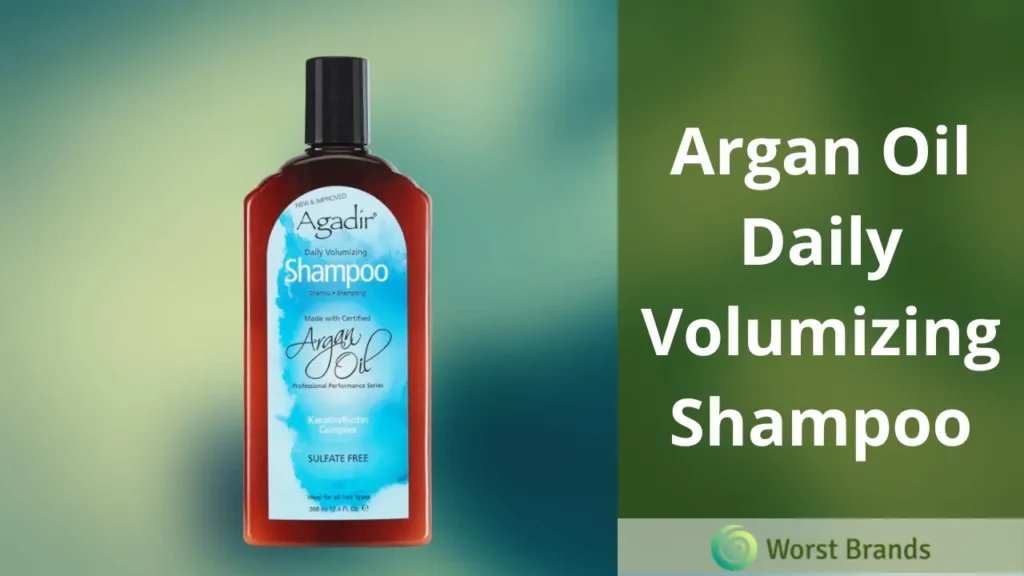 Pros
Helps in Volumizing hair
Moisturizing
Provide nourishment to hair
Cons
Not suitable for sensitive skin
3. Hemp & Red Wine: Moisturizing Shampoo
This unique formula is my friend's favorite. It is infused with Phytonutrients, which nourish, repair, and lock the moisture in the hair.
The Red Wine Extract prevents breakage, treats dandruff, and thinning of hair.
Hemp seed oil helps stimulate hair growth, add smoothness, and prevent dehydration.
The New Fiber-Hance Strengthening Technology used in this shampoo strengthens hair from the inside out.
It penetrates each strand and restores fiber strength, making them thick and strong.
However, this formula may be too strong for people with sensitive scalps and brittle hair.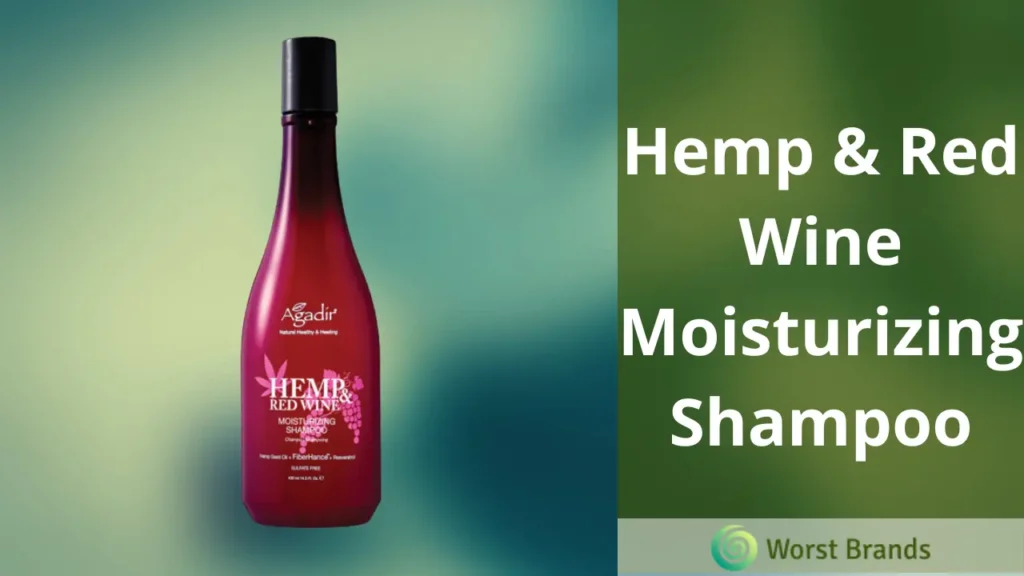 Pros
Strengthening
Thickens the hair
Cons
Customers' Review of Agadir Shampoos
People have shared that they love how gentle yet effective this shampoo is. Customers have witnessed a notable change in their hair's state.
Agadir Shampoos has an excellent rating of 4.4/5 on Amazon. For most people, its relaxing scent is a plus point.
Consumers are happy with the results, as they now have healthy and nourished hair.
People are big fans of its unique Hemp and Red Wine shampoo. They claim that it had worked wonders for their hair.
However, some complaints were also received that some ingredients are causing allergic reactions in people with sensitive skin.
Also, as the company states, not all shampoos are suitable for all hair types.
Read the following blogs to clear your queries about hair fall due to shampoos:
Is Agadir Shampoo Worth It?
Yes, Agadir Shampoo is worth it. Agadir Shampoos have effective formulations. The profound yet gentle formula leaves your hair bouncy, moisturized, and thick.
Authentic argan oil strengthens hair strands, reduces split ends, and protects hair from environmental damage.
The shampoos are also relatively affordable, considering the given benefits. A 33.8 FL OZ bottle costs around $42.99 ($1.27/FLOZ).
Hence, according to us, Agadir Shampoos are worth the money.
Also Read:
Why Choose Agadir Shampoos?
Out of many reasons for choosing Agadir Shampoos, we will state a few of them below.
This shampoo is very gentle on your hair.
It leaves your hair moisturized, nourished, and smooth.
Agadir Shampoos have a delightful scent.
The formulation repairs your damaged hair and protects your hair from further damage.
Agadir Shampoos contains 100% pure argan oil, which prevents breakage, promotes hair growth, and makes your hair healthier.
All Agadir Shampoos have color-preserving agents, making them safe for colored hair.
The shampoos contain several antioxidants, vitamins, and fatty acids that benefit healthy hair.
All Agadir Shampoos are Sulfate-free.
Where to Buy the Agadir Shampoo?
Agadir shampoos are available on their official website. Some authorized stores also retail Agadir shampoos. Let's check them out below.
Amazon
Walmart
Target
eBay
Ubuy
CVS
Walgreens
Riteaid
Drawbacks of Agadir Shampoos
Some potential side effects from these Shampoos are listed below.
Propylene Glycol can cause an allergic reaction, skin irritation, and urticarial.
Dimethicone Copolymer may cause inflammation, redness, stinging, or hives.
A higher concentration of Benzyl Salicylate has the potential to cause acute toxicity, Genotoxicity, Sensitization, and Carcinogenicity,
Benzyl alcohol can be the reason behind rashes, reduced sensation, trouble with vision, and itchiness.
Common Ingredients Found in Agadir Shampoos
Different key ingredients are used for each shampoo, but some common ingredients are used in all Agadir Shampoos.
Purified Water
CocamidopropylBetaine
ArganiaSpinosa (Argan) Kernel Oil
Sodium CocoylIsethionate
Glycerin-26
Dimethicone Copolymer
Sodium Lauryl Sarcosinate
Propylene Glycol
C12-13 Pareth-23
C12-13 Pareth-3
Polyquaternium-7
Amodimethicone
Laureth-9
Glycerin
Benzophenone-3
Tocopheryl Acetate
DecylGlucoside
C11-15 Paret-7
Benzyl Alcohol
PPG-5 Ceteth-20
Carbomer
Sodium Citrate
Sodium Benzoate
Glycol Distearate
Trideceth-12
Benzyl Salicylate
Potassium Sorbate
Disodium LaurethSulfosuccinate
Phenoxyethanol
Fragrance
Does Agadir Shampoo contain Sulfates?
Yes, Agadir Shampoos are free from sulfate or any other harsh chemical. The formula is gentle on your hair and makes them healthy. 
Frequently Asked Questions
Q1: Is Agadir Shampoo Color Safe?
All the Agadir Shampoos are color Safe, as they contain color-preserving agents. So, people with colored hair are safe to use it daily.
Q2: How to Contact Agadir?
You can contact Agadir by filling out a form, and they will get back to you. 
My friend prefers to call their number (201) 261-3757. They always respond kindly and clear all the queries.
Final Words
A shampoo that fulfills all your hair needs is the key to healthy hair. 
The combination of authentic argan oil, red wine extract, and hemp seed oil in Agadir Shampoos can provide the necessary care and nourishment for your hair.
From the Daily Moisturizing Shampoo to the unique Hemp and Red Wine formula, each shampoo strengthens, and protects your hair.
Since these shampoos are also free from sulfates and other harsh chemicals, you can use them frequently to great effect.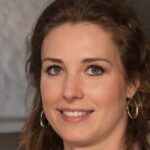 Crystal Hafley is a dedicated writer and content creator for WorstBrands, where she specializes in writing insightful reviews about kitchen appliances and fashion products.
With her expertise, Crystal provides readers with accurate and reliable information to help them make informed decisions about the brands and products they use every day. When she's not researching or writing, Crystal enjoys cooking and exploring the latest fashion trends.