Do you ever chop your locks thinking they would grow back, but they never do?
My sister wanted to live her manic pixie dream, so she changed her look for the aesthetic.
The Pixie Cut! At first, she loved it, but then she outgrew the look. She wanted long hair.
A friend recommended FAST shampoo, which was the only thing that worked. In this FAST Shampoo Review, I will share her experience.
FAST Shampoo Review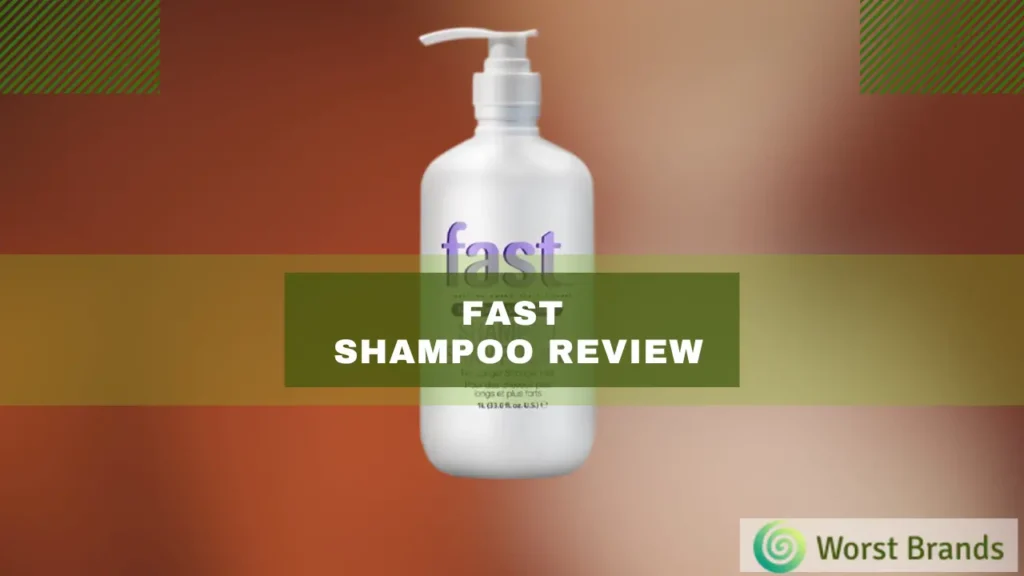 My sister had tried many hair growth serums on the market.
She had also moved between different shampoos. Yet, nothing seemed to work. Some other products rendered short-term results.
So, finally, she gave FAST (Fortified Amino Scalp Therapy Shampoo) a chance. The acronym does the job!
Fast Shampoo made her hair grows so fast that the results were visible within a month. It contains amino acids and hair proteins, and it is free from sulfates and parabens.
You may use it daily to see visible results. Note that hair growth happens as long you keep using the product. So, periods of discontinuity hinder results.
My sister paired the FAST shampoo with the FAST conditioner. The results were enhanced with this combination.
The formulation cleansed the hair in a nutrient-rich environment. Thus, the hair strands grew healthy, smooth, and manageable.
Moreover, the company also claims a "100% Money Back Guarantee."
The shampoo does not carry ingredients to reverse hair loss. It only helps to grow out the existing strands. The overall hair health improves. Thus, allowing for natural growth.
Pros
Grows Hair Fast
Free of Sulfates
Does Not Affect Facial Hair Growth
Cons
Customers' Feedback about FAST Shampoo
FAST Shampoo Review without vouchers from other customers seems baseless and biased.
We looked into the customer reviews on Amazon. Out of around 1200 customer reviews, 63% of the customers rated it 5 stars.
The remaining concluded that they did not find it useful. The overall rating for this product is 4.2/5. This is a positive rating.
The majority of the customers love how fast it works and how healthy the hair grows. I was amazed at how fast my sister could grow out her hair with this.
However, she complained that the shampoo was simply too expensive.
Is FAST Shampoo Good?
Yes, we recommend you use this product. We would like to term this an "investment."
The 2-pack shampoo and conditioner retail for $51.20 per 10 fl. Oz. This comes down to $5.12 per fl. Oz. This is a burden on the pocket for many.
The price simply makes the shampoo inaccessible.
However, the formulation is good enough to command the price. Moreover, it is free of allergens and harmful ingredients.
Lastly, you can use it for a short period. So, if you have the budget, you can splurge to grow your hair to a certain length.
Also Read:
Reasons to Choose Fast Shampoo
Here are some of the reasons to choose FAST shampoo.
Triggers Hair Growth
The shampoo helps to grow hair faster within a month. When my sister used it consistently for 6 months, her pixie cut turned to shoulder-length hair. Mind you; she had curls!
Cruelty-Free
Nissim ensures the elimination of cruelty at all levels of production. So, you can rest assured about the consequences of your purchase.
Free of Formaldehyde
The shampoo is free of most formaldehyde-releasing agents. These are Parabens and DMDM Hydantoin. These compounds typically cause cancer in users.
Free of DEA
The DEA in shampoos is a potential irritant. This also results in birth defects in users. The FAST shampoo is free of this compound and its other forms.
Clinically Tested
The FAST shampoo is clinically proven to increase hair length in minimum time. The trials report promoting hair length within one month of continuous use.
Where to Buy FAST Shampoo?
Here are some places where you can get the FAST shampoo from.
Nissim
Walmart
Amazon
eBay
UBuy
Note that the company's money-back guarantee does not apply if you purchase the shampoo from an unauthorized retailer. In such a case, there is a chance of buying counterfeits.
Side Effects of FAST Shampoo
Here are possible side effects of using this shampoo.
If you are sensitive to Cocamidopropyl Betaine, you will experience sensitization to this shampoo. This causes Contact Dermatitis. You may experience rash, itch, blisters, or sores.
The Decyl and Lauryl Glucosides in the shampoo cause irritation. The symptoms take many days to begin showing. You can experience redness, swelling, burning, and sores.
Phenoxyethanol found in this shampoo causes allergic reactions among users. The reactions range from eczema to hives. The compound is also known to be a carcinogen.
Fragrances in the shampoo can cause irritation and nausea to some users.
Benzoic Acid, in rare cases, causes sensitization among some users.
Does Fast Shampoo Have Sulfates?
The shampoo does not use harsh SLES/SLS/ALS compounds for surfactants.
This help to form a rich lather in hair care products. For this reason, the shampoo does not have much lather.
Still, it can cleanse your hair without stripping your hair of natural oils.
Frequently Asked Questions
Q1: Is Fast Shampoo Suitable for All Hair Types?
Yes, the shampoo works for all hair types. It even helps to revitalize and repair damaged hair.
The damage includes color treatments, heat processing, and other styling buildups.
Q3: How to Contact Nisim (Fast Shampoo Company)?
You can contact Nisim on its official website, or call +1 905 532 0773 or 1-800 656 4746.
A customer support representative will connect with you in WhatsApp chat. You can also drop an email at info@nisim.com.
When I contacted the company to track my sister's order, the representative responded within minutes.
Bottom Line
If you're someone who's constantly looking for a way to grow your hair faster, the FAST shampoo might just be the answer you're looking for!
With its blend of amino acids and hair proteins, this shampoo triggers hair growth and brings life back to lackluster locks.
The shampoo comes in a pack of 2, which is a bit high-end. If you have the means, you can benefit from it quickly.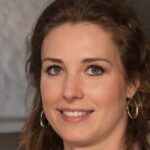 Crystal Hafley is a dedicated writer and content creator for WorstBrands, where she specializes in writing insightful reviews about kitchen appliances and fashion products.
With her expertise, Crystal provides readers with accurate and reliable information to help them make informed decisions about the brands and products they use every day. When she's not researching or writing, Crystal enjoys cooking and exploring the latest fashion trends.