Keratin is an essential protein without which our hair would never grow healthy.
This protein is produced by our bodies, but there is often a lack of Keratin, resulting in thin and fragile hair.
I had the same problem, and it was a nightmare until I found the perfect product to tackle the issue.
So, without wasting any time, Let me share my CHI Keratin Shampoo Review.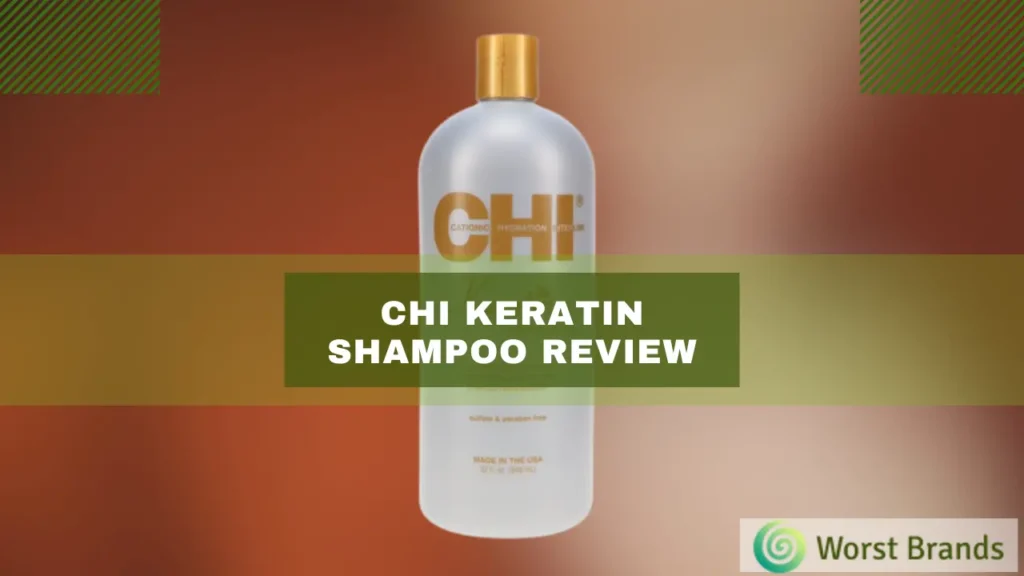 CHI Keratin Shampoo Review
This is a unique shampoo developed by CHI, a renowned hair care company.
It replenishes the Keratin level in your hair, encouraging hair growth and strength. It contains highly beneficial ingredients such as Glycerin for moisture.
Hydrolyzed Silk and Ceratonia seed extract are also present in this shampoo for effective hydration.
As a result, you can enjoy beautiful, healthy hair instead of a dry and dull look.
CHI Keratin shampoo gives your hair the required dose of Keratin to heal damaged strands and adds volume and texture.
It is a unique product used by consumers around the world.
Unlike most keratin treatments, CHI keratin does not contain any harmful ingredients such as sulfates and parabens.
The shampoo comprises 88% natural ingredients and is also gluten-free.
This product is a highly beneficial shampoo that nourishes your hair and gives hair a gentle cleansing.
It is also important to note that this fantastic shampoo is accessible as many stores worldwide sell it.
The shampoo also has a great refreshing smell that every customer likes. However, it can be expensive, especially when purchasing a smaller bottle.
The 2 Fl Oz Bottle costs around $7-$8, which makes it difficult for everyone to afford this shampoo. The bigger bottle is generally more affordable.
Pros
Moisturizes hair
Reduces frizziness
Increases volume and texture
Soft, smooth hair
Natural ingredients
Great Smell
Cons
Smaller bottles are expensive
CHI Keratin Shampoo: What Do Customers Say?
With an Amazon Rating of 4.6/5, thousands of people love this excellent shampoo.
A staggering 90% of the reviews are positive, which shows how much the customers enjoy using this product.
According to some customers, this shampoo does everything that the company claims. It gently cleans the hair and repairs damaged strands.
A few customers also liked the shine and gloss this shampoo left on their hair after a single wash.
Some consumers also enjoyed the incredible scent of this shampoo and claimed that this product has been the best shampoo they've ever used.
That is high praise coming from unbiased consumers.
While there were many positives, there were some complaints as well.
A few consumers, especially the ones with curly hair, complained that the product was not as great for their hair type.
As a consumer, I can only say that this shampoo has drastically improved my dry hair.
It changed my hair completely and added a soft, smooth texture to every strand.
Ingredients Found in CHI Keratin Shampoo
Here are some of the ingredients used to make CHI Keratin Shampoo.
Water
Sodium Olefin Sulfonate
Keratin Amino Acids
Cocamidopropyl Betaine
Argania Spinosa Kernel Oil
Hydrolyzed Silk
Acrylates Copolymer
Glycerin
Phenoxyethanol
Hydrolyzed Ceratonia Seed Extract
Disodium EDTA
Jojoba Seed Oil
Panthenol
Disodium Laureth Sulfosuccinate
Fragrance
Limonene
Linalool
Citric Acid
Hexyl Cinnamal
Citronellol
Is CHI Keratin Worth It?
This question is a little challenging to answer as different denominations of this shampoo are priced differently.
The smaller bottle is much more expensive, but once you try out the shampoo and become a consistent buyer, it becomes affordable.
The 2 Fl Oz bottle of this shampoo is priced at $7, which brings it down to $3.5 per Fl Oz.
However, the 12 Fl Oz bottle is sold for $18, making the product $1.5 per Fl Oz.
Similarly, the shampoo becomes relatively cheaper as you go higher on the denominations.
However, it is essential to talk about the quality of the product when considering its worth.
For me, the benefits of using this shampoo were life-saving. The nourishment provided by this product far outweighs its cost of it, making it worth every penny.
You may also love to know:
Why Choose CHI Keratin Shampoo?
Here are some reasons you should consider trying this fantastic product.
Suitable For Everyone
One of the best things about CHI keratin is that it does not contain harmful chemicals.
This makes the product suitable for people with all types of hair.
Whether you have sensitive skin or color-treated hair, you can use this shampoo to get all the benefits of it.
Replenishes Keratin Levels
According to a source, Keratin is an important protein for hair growth.
Your body produces Keratin, but in some cases, it is not enough for healthy hair. This is where CHI Keratin shampoo comes in.
It resupplies your body with essential Keratin to encourage growth and strengthen your hair.
As a result, this improves the thickness and volume of your hair strands.
Improves Damaged Hair
The shampoo has a healing formula made up of natural ingredients. It treats damaged hair and gives you healthy, natural-looking strands.
It can offer gentle cleansing that clears the dirt and dust on your scalp. As a result, your hair's overall quality, texture, and volume increase over time.
Where to Buy CHI Keratin?
This shampoo is readily available around the world. Here are some of the popular stores where you can buy this product.
CHI
Amazon
Target
Walmart
Ulta
eBay
Walgreens
CVS
Ubuy
Apart from these, some local supermarkets and convenience stores may also stock the product.
However, you should call and confirm its availability first.
Side Effects of CHI Keratin Shampoo
In this CHI Keratin Shampoo Review, along with all the positives, I also wanted to cover the negatives. This will give you a clear idea about the product.
Here are some of the possible side effects of this shampoo.
Some of the moisturizers used in this shampoo can cause an allergic reaction.
Disodium EDTA is another dangerous ingredient that can cause skin irritation and nausea. Using it in higher quantities is extremely risky.
Cocamidopropyl Betaine used in the shampoo can cause an allergic reaction in people with sensitive skin.
Acrylates Copolymer can cause nasal and respiratory discomfort and irritations.
If ingested accidentally or otherwise, it can lead to vomiting and diarrhea.
Frequently Asked Questions
Here are some frequently asked questions about CHI Keratin Shampoo.
Q1: Is CHI Keratin Shampoo Sulfate Free?
Yes, this fantastic product is made with natural ingredients and contains no sulfates. 
The company also avoids using other harmful chemicals, such as parabens and formaldehyde.
Q2: How Often Should You Use CHI Keratin Shampoo?
CHI keratin shampoo is a keratin treatment that can be used regularly. This shampoo will nourish your hair and keep you fresh throughout the day.
Q3: Is CHI Keratin Shampoo Safe?
Most keratin treatments available on the market contain dangerous formaldehyde. This is not the case with CHI Keratin.
While some ingredients may cause discomfort, they are used in controlled quantities, making the shampoo safe.
Final Words
To summarise this CHI Keratin Shampoo Review, I can only say that this is a great product that can deal with all your hair problems.
It will reduce your hair fall and increase the strength of your hair. This shampoo will also reduce frizziness and ensure soft and shiny hair.
This is one of the best shampoos for Keratin treatment, and you should consider trying it out.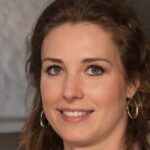 Crystal Hafley is a dedicated writer and content creator for WorstBrands, where she specializes in writing insightful reviews about kitchen appliances and fashion products.
With her expertise, Crystal provides readers with accurate and reliable information to help them make informed decisions about the brands and products they use every day. When she's not researching or writing, Crystal enjoys cooking and exploring the latest fashion trends.