Have thinning hair made you lose confidence? Do you look at old pictures and wish you could have your volume back?
Well, fret no more; the Caffeine shampoos have your back. Your daily pick-me-up drink can give you a head full of hair within months!
In this Caffeine Shampoo Review, I have added my favorite effective Caffeine shampoos.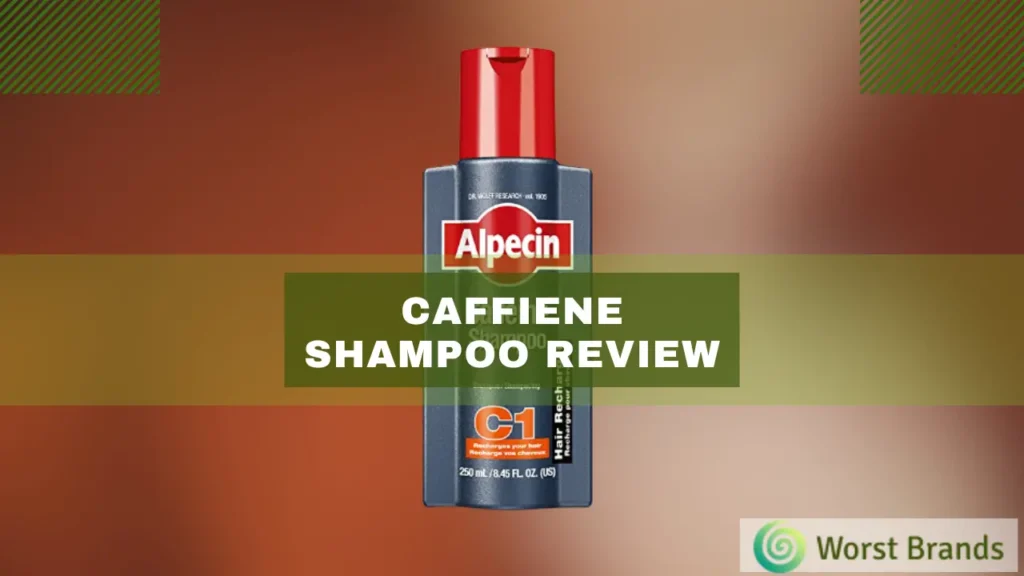 Caffeine Shampoo Review
We have reviewed multiple extremely rare hair care products.
Bringing the plants of Amazon forests to you has been dealt with. Let us not forget about the traditional Chinese herbs.
I searched more when I found a research paper forming a correlation between hair regrowth and topical caffeine use.
I plunged into the world of e-marts for shampoos and looked through multiple customer reviews.
Weighing all benefits, I ordered a few Caffeine shampoos in small sizes.
Over 1 year, I have been through enough bottles to settle my 3 favorite Caffeine shampoos.
1. Alpecin C1 Caffeine Shampoo
When I ordered the Alpecin C1 Caffeine Shampoo, I was excited to try it out.
However, I was devastated to discover that this excellent product caters to men specifically.
While Women do not face any added side effects, the studies for this are men-centric.
So, I had no choice but to let my husband in on this. The German-engineered formulation proves to be a cult favorite in the nation.
Within 6 months of use, my husband's sparse sections appeared to be fuller. Especially the crown area.
The shampoo contains Caffeine complex, wheat protein, castor oil, Menthol, and Panthenol.
The caffeine complex comprises three key active ingredients: Caffeine, Niacinamide, and Zinc.
The product cleanses the scalp and stimulates hair follicles to produce hair. The hair strands get fortified and hydrated.
These moisturized strands are less prone to breakage. The castor oil further locks in moisture.
You can use this shampoo daily. You are recommended to leave it on for not more than 2 minutes.
You can also use the Alpecin After Shampoo Liquid to add extra Caffeine.
Results typically show within 3 to 6 months. For my husband, we could not see visible differences between the first 3 months. However, some users report early results.
If you do not experience viable growth, it may be due to a difference in the underlying cause of hair loss.
This shampoo works to reduce the effects of DHT. For those who do not know, DHT is a hormone that shrinks the hair follicles and makes the hair stunted.
Pros
For All Hair Types in Men
Blocks DHT production
Silicone Free
Cons
Carries Sulfates and parabens
2. Watermans Grow Me® Hair Growth Shampoo
This shampoo is a particular cult favorite, and I get why. It has worked so well that my hairline resembles its shape in my teens. I can even wear a ponytail with confidence!
When I used this shampoo, I had just gotten color treatment.
While it does not function like a color balance shampoo, it did soften my strands. My hair appeared less damaged and dry with each wash.
This UK-origin shampoo is engineered with the "Grow Me" Formula. Essential active ingredients and caffeine help nourish the strands, from root to tip.
It carries essential scalp-centric ingredients like Allantoin, Lupine Protein, Rosemary, and Caffeine.
This help to block DHT, improve blood circulation, and cleanse the scalp.
Above the scalp level, the Niacinamide, Biotin, and Argan oil helps to hydrate the hair strands.
The proteins help to tame the hair without weighing it down. My hair was visibly shinier after washing.
It also carries mild sulfates with a pH-neutral formulation. However, if your scalp is oily, you may need to pair it with clarifying shampoo for extra cleansing.
The length of my hair increases, and it felt fuller after using Caffeine Shampoo. It strengthens my hair and is also very effective against hair loss.
Pros
Free of Sulfates and Parabens
For All Hair Types
Cruelty-free
Cons
3. Ultrax Labs Hair Surge Shampoo
Before even beginning, why does it cost almost $9 per Fl Oz? This purchase has desperate motives to it. But it is worth the price!
Priced at $69.99 per 8 Fl Oz. Bottle, this product sits at the high end.
The company calls this a "Hair Recovery" Shampoo. Simply put, this is a blend of two active ingredients; Advanced CaffinoPlex and Saw Palmetto.
This help to block DHT, which causes hair loss in both men and women.
Essential ingredients like Niacinamide, Peppermint Oil, and Mango butter help to aid the active ingredients.
Using this 5x a week delivers optimal results. I used it consistently for 2 months before I saw any growth.
It is salon approved, anti-inflammatory, and anti-fungal. It can even combat dandruff. Make sure not to use too much. It has a thick consistency.
Pros
Unisex
For All Scalp Types
For All Hair Types
Cons
Caffeine Shampoos Comparison
| Products | Sulfate Free | For All Hair Types | Improves Texture |
| --- | --- | --- | --- |
| Alpecin C1 Caffeine Shampoo | No | Yes | Yes |
| Watermans Grow Me® Hair Growth Shampoo | Yes | Yes | Yes |
| Ultrax Labs Hair Surge Shampoo | No | Yes | Yes |
You might also like to read:
Caffeine Shampoos Customers Reviews
A Caffeine Shampoo Review needs the support of multiple users to generalize results.
So, we rounded up reviews from the largest e-commerce platform, Amazon.
Caffeine shampoos have an average rating of 4.1 stars out of 5. 60% of these are positive.
Statistically, it is a good product since it has a customer base of more than 20,000 people!
Customers who are sensitive to the effects of DHT swear by this product.
However, the other end detests the shampoo for showing no results. In this case, they likely have a different cause of hair fall.
I love the pump packaging for all these shampoos. For me, luckily, DHT blockage helped to reverse hair loss.
The supporting ingredients even gave me shinier, thicker, and longer hair.
Is Caffeine Shampoo Good?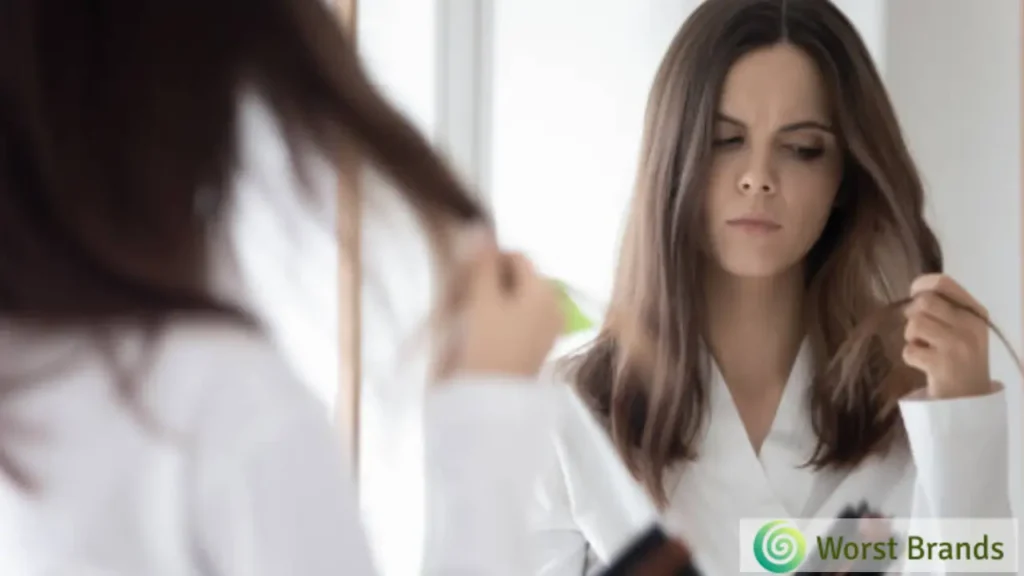 Yes, Scientific studies back the benefits of the topical use of Caffeine. It not only stimulates hair follicles for hair growth but also increases blood flow.
You can even use it with other treatments; the product does not show many conflicts.
However, you must identify the cause of the hair loss before splurging on this. A shampoo in this range will cost between $0.5 to $8 per Fl Oz.
See what works for you and go for samples or travel sizes before opting for the standard sizes.
To make your purchase worthwhile, use it for the prescribed time limit to see any results.
Are Caffeine Shampoos Sulfate Free?
No, most caffeine shampoos are not free of sulfates. You need to look for a sulfate-free brand if you prefer milder surfactants.
I found the Watermans Grow Me® Hair Growth Shampoo to be free of sulfates. 
Caffeine Shampoo Ingredients
Different brands sell Caffeine shampoos infused with different ingredients as substituting actives. Here is a list of ingredients common to Caffeine shampoos:
Acrylates Copolymer
Caffeine
Citric Acid
Cocamidopropyl Betaine
Disodium Cocoamphodiacetate
Disodium Laureth Sulfosuccinate
Fragrance (Parfum)
Glycerin
Limonene
Menthol
Panthenol
Phenoxyethanol
Propylene Glycol
Sodium Benzoate
Sodium C14-16 Alpha Olefin Sulfonate
Sodium Laureth Sulfate
Tetrasodium EDTA
Water (Aqua)
Reasons to Choose Caffeine Shampoo
Here are some of the reasons why you should use a Caffeine shampoo.
Caffeine shampoo increases blood flow to the scalp and promotes hair growth.
It deters the production of DHT, thus, elongating the life cycle of hair follicles.
It comes infused with mild surfactants and humectants. These together help to remove excess sebum and leave the scalp feeling fresh. Most formulations do not dry out ends.
Caffeine is one of the few DHT-blocking ingredients backed by studies.
Where to Buy Caffeine Shampoo?
You can buy Caffeine Shampoos from any retail store selling Personal Care. Here are some of your options.
Amazon
Target
Walmart
Walgreens
CVS
Kroger
Kohls
Sephora
Vons
BestBuy
Buy
eBay
Bed Bath and Beyond
Possible Side Effects of Caffeine Shampoos
Here are some of the possible side effects of using Caffeine shampoos.
If you are allergic to Caffeine, you might experience mild scalp irritation and rashes.
Cocamidopropyl Betaine in shampoos causes an allergic reaction. You can have an immunotoxin condition whereby a rash appears.
Limonene is an additive to fragrance. It can cause severe irritation if you are allergic to it.
Phenoxyethanol is a preservative in shampoos. This can irritate when paired with parabens, especially for eczema patients.
Sulfates in some shampoos are harsh surfactants that cause irritation and dry out the strands.
Frequently Asked Questions
Q1: Does Drinking Coffee Have the Same Effect?
No, an oral dosage of Caffeine is not enough to block DHT. You will face severe symptoms if you attempt to fulfill the dosage with oral intake. So, Caffeine shampoos typically come for daily use.
Q2: How Soon Do you Notice Results?
All Caffeine shampoos begin showing results between 3 and 6 months of use. These shampoos must be applied 4 to 5 times weekly for optimal results.
Conclusion
So, Caffeine shampoos help to reverse hair loss by stimulating the hair follicles. They do so by blocking DHT and increasing blood flow to the scalp.
You can use these shampoos 4 to 5 times a week. Wait between 3 to 6 months to see results.
You can find multiple added ingredients for hydration to support the strands. Some even combat dandruff. Consistency is the key!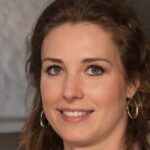 Crystal Hafley is a dedicated writer and content creator for WorstBrands, where she specializes in writing insightful reviews about kitchen appliances and fashion products.
With her expertise, Crystal provides readers with accurate and reliable information to help them make informed decisions about the brands and products they use every day. When she's not researching or writing, Crystal enjoys cooking and exploring the latest fashion trends.