In these modern times, choosing the perfect hair care products for your hair is complex.
Most of the shampoos available in the market are made with synthetic ingredients and are harmful to your hair.
I had been looking for a good shampoo until someone recommended the Caviar Anti-Aging collection.
Long story short, I used the products and decided to review them.
Let's go into Caviar Shampoo Review without wasting any time and see what these products are all about.
Common Ingredients Found in Caviar Shampoos
Alterna uses different ingredients in its caviar shampoos. However, there are a few common ingredients used in most of them.
Here are some of them.
Water
Disodium Laureth Sulfosuccinate
Sodium Lauryl Sulfoacetat
Glycerin
Sodium Lauroyl Sarcosinate
Salt
Disodium Cocoyl Glutamate
Fragrance
Panthenol
Cocamidopropyl Betaine
Peppermint Oil
Sodium Methyl Cocoyl Taurate
Caviar Extract
Sodium Lauroyl Methyl Isethionate
Potassium Sorbate
Tetrasodium EDTA
Phenoxyethanol
Soybean Oil
Glycol Distearate
Benzoic Acid
Citric Acid
Disodium EDTA
Sodium Benzoate
Hydrolyzed Vegetable Protein
Related: Worst Shampoo Ingredients
Caviar Shampoo Review
Here are some of the Caviar Shampoos produced by Alterna.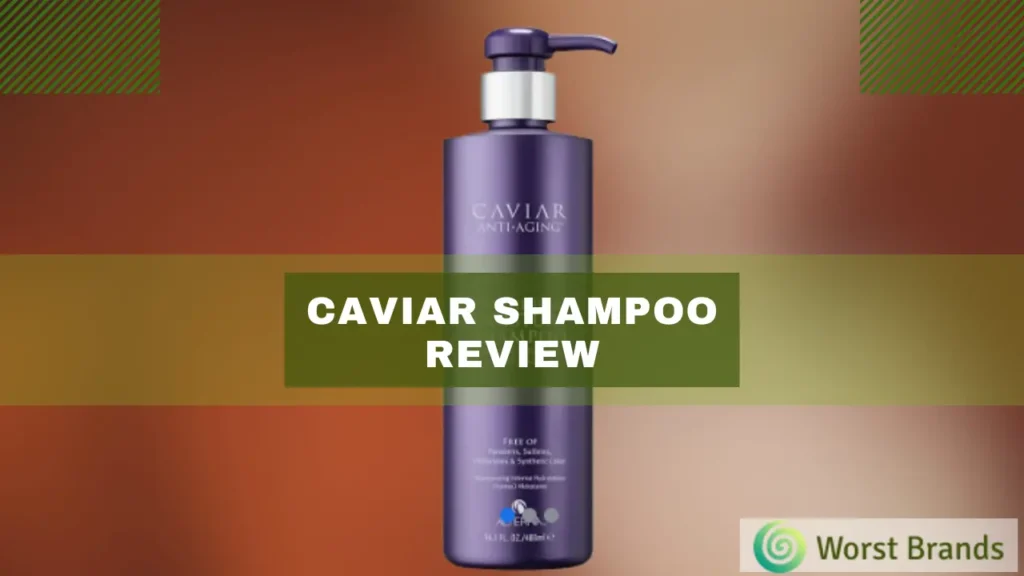 1. Caviar Replenishing Moisture Shampoo
Caviar Anti-Aging Replenishing moisture is a blend of natural ingredients and caviar.
This product also contains botanical ingredients from the sea that provide extra hydration to your hair and repair any damaged strands.
The shampoo is free of sulfates and can be used daily to nourish your hair and repair any damage. 
It can also protect your hair from heat and pollution. This is extremely important as environmental damage is one of the biggest reasons for thin and dry hair.
I have been using this shampoo for several months, and my hair has never been better.
However, the smallest bottle of this shampoo is sold for $28, which is a little expensive for some consumers.
Pros
Moisturizes hair
Protects from environmental damage
Sulfate-free
Cons
2. Caviar Smoothing Anti-Frizz
This Caviar shampoo contains a unique formula that controls and reduces frizziness in your hair. It is suitable for all hair types, especially fine hair, and can be used daily.
The product comprises natural ingredients and essential oils such as soybean and sunflower seed oil. 
These ingredients ensure that your hair doesn't get tangled and retains a shiny, glossy look. With this shampoo, you can enjoy healthy, natural-looking hair.
Using caviar as the primary active ingredient, this shampoo nourishes your hair and improves the quality of your strands.
However, this shampoo is difficult to find in some places.
Pros
For all hair types
Soft, shiny hair
Nourishes your hair
Cons
3. Caviar Multiplying Volume
The caviar multiplying volume shampoo is a unique product that contains a plumping formula.
This shampoo uses botanical marine ingredients to create a plumping effect and expand your hair.
As a result, you may notice an increased volume and texture after a few washes only.
With multiple surfactants, this product can create a lot of lather to clean off any dust and dirt buildup from your hair.
The cleansing is gentle and does not steal moisture and natural oils from your hair.
Caviar extracts in the shampoo can increase elasticity and permanently reduce hair fall.
However, this product contains a strong formula that may not suit everyone.
Pros
Gentle cleansing
Improves volume and texture
Increases elasticity
Cons
Comparison Table
| Product | Treats Damaged Hair | For All Hair Types | Smooth Shiny Hair |
| --- | --- | --- | --- |
| Replenishing Moisture | Yes | Yes | Yes |
| Smoothing Anti-Frizz | Yes | Yes | Yes |
| Multiplying Volume | Yes | No | No |
Similar Blogs:
Customer Feedback About Caviar Shampoos
This review would be incomplete without actual feedback from consumers who have used the product.
Let's start with the Amazon and Walmart ratings.
This shampoo boasts an incredibly high score on both platforms.
With an average of 4.5/5 on Amazon and 4.7/5 on Walmart, thousands of customers love this line of shampoos.
The majority of reviews are also positive. Some customers loved the product's smell, while others were happy with the nourishing formula.
According to some consumers, the shampoo improved their dry, dull hair and encouraged healthy growth.
A few consumers also claimed that their damaged strands were moisturized, and they could feel the difference after a single wash.
The users also appreciated the sulfate-free composition of these products.
I have used the Replenishing moisture shampoo and can only say positive things.
The shampoo increased the strength of my fragile hair and added volume and texture to smoothen my hair strands.
However, I was not satisfied with the packaging of this shampoo.
Some consumers on Amazon also had similar complaints as they sent images of leaked products in the review section.
These are great shampoos, but customers feel their money is wasted if the product isn't packaged correctly, which may lead to leaks.
Is Caviar Shampoo Worth It?
Alterna develops Caviar Shampoos. They are often considered a premium collection.
Many people consider this line of shampoos a luxury. This is because caviar is the primary ingredient, and it is costly.
However, the shampoos are not priced at high numbers and are pretty affordable. The 8.5 FL Oz bottle will cost you around $25.
This may be a little more than some standard everyday shampoos, but it is crucial to consider the benefits of caviar and the nourishment it provides to your hair.
For this reason, the product's quality triumphs over its price, and I feel it is entirely worth your time and money.
Why Choose Caviar Shampoo?
Here are some of the reasons why you should choose these shampoos.
Caviar extract is an all-in-one solution for dry hair. This natural ingredient is an excellent moisturizer and adds shine to your hair.
The shampoos also supply Omega-3 Fatty acids. According to a study, this active ingredient prevents hair fall and encourages healthy growth. 
These Shampoos are free of harmful chemicals such as sulfates and parabens that steal the moisture from your hair.
The hydrolyzed vegetable protein in these shampoos can form a film to protect your hair from heat and pollution.
Where to Buy Caviar Shampoos?
Caviar Anti-Aging Shampoos are available worldwide, and you can get them easily. Here are some of the most popular stores that sell these products.
Amazon
Ulta Beauty
Walmart
Target
Walgreens
Sephora
eBay
Ubuy
Macy's
Dermstore
Nordstrom
Apart from these, some local supermarkets in your area may also have these shampoos.
Make sure you call and confirm its availability before going.
Is Caviar Shampoo Sulfate Free?
Yes, none of the caviar shampoos contain sulfates or parabens.
These products use other ingredients, such as Sodium Lauroyl Methyl Isethionate, to create lather.
Drawbacks of Caviar Shampoos
Here are some possible side effects you may experience after using these shampoos.
Benzoic Acid used in the shampoo may cause skin irritation, rashes, and swelling.
Phenoxyethanol is another ingredient that may result in an allergic reaction, leading to mild irritation and a rash.
Some of the preservatives used in the product, such as Potassium Sorbate, can cause irritation and redness on your skin.
Using EDTA, such as Disodium EDTA, can lead to severe skin problems for some people.
Frequently Asked Questions
Q1. How Often Should You Use Caviar Shampoo?
Caviar shampoos are created for everyday use. They do not contain a strong formula, and you can use them regularly.
Q2. Is Caviar Shampoo Safe?
While some ingredients may cause an allergic reaction, these products are generally considered safe. 
They are made with natural ingredients and do not contain any harmful chemicals.
Q3. How to Contact the Company?
You can simply call Caviar at 1-888-425-8376 between Monday and Friday.
Alternatively, you can reach the company via email by sending a message to alterna.info@henkel.com.
Conclusion
There is no doubt that Caviar shampoos are a great product. Despite the relatively high price, many users recommend them to others.
The shampoos provide nourishment and care needed by your hair.
If you have dry and malnourished hair, you should consider using a caviar shampoo and take advantage of all the benefits of the caviar formula.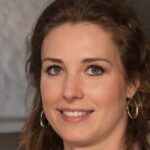 Crystal Hafley is a dedicated writer and content creator for WorstBrands, where she specializes in writing insightful reviews about kitchen appliances and fashion products.
With her expertise, Crystal provides readers with accurate and reliable information to help them make informed decisions about the brands and products they use every day. When she's not researching or writing, Crystal enjoys cooking and exploring the latest fashion trends.