Aussie is a fine shampoo brand, and people actually love the formation and results of this shampoo. But is this shampoo worth all the hype it is getting on Instagram?
I have used this shampoo for 4 months and have read countless Aussie shampoo reviews of it.
So, I think it is time to review this product because everyone seems excited to know more about it.
Aussie Shampoo Review
Let's start with brief info about Aussie shampoo.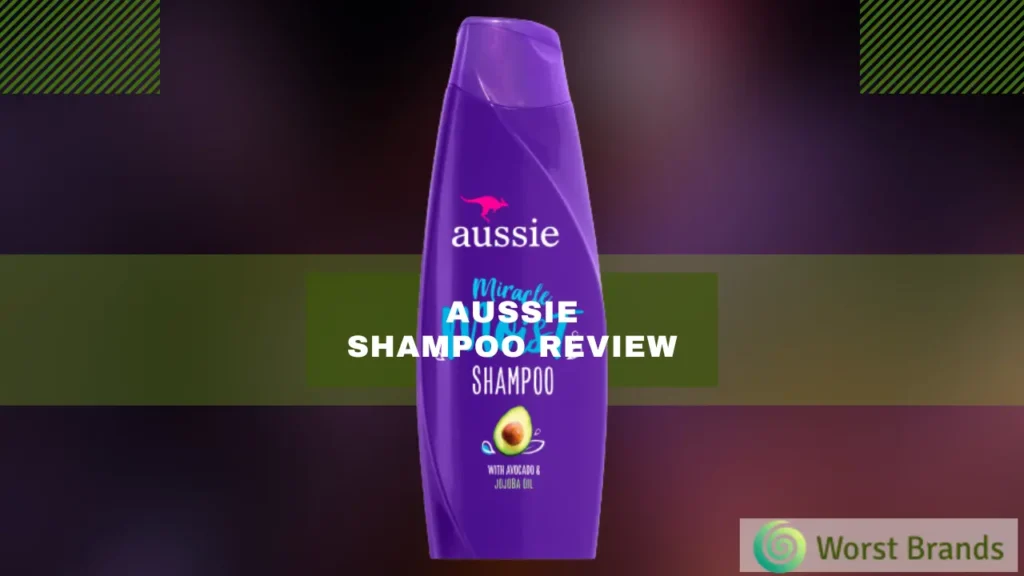 The Aussie shampoo is one of the top-selling shampoos available out there.
The brand claims its products are safe for all hair types; even people with color-treated hair can use them without hassle.
Aussie shampoos contain some great natural ingredients like Jojoba and Avocado that help make your hair more manageable and smoother.
This shampoo is free from parabens, making it an absolute favorite of consumers.
The lather Aussie shampoos offer is great and perfect for deep cleansing your hair.
What I did not like about this shampoo is its overwhelming fragrance which makes it unsuitable for people with allergies and sensitive skin.
It also contains sulfate, which is another reason I would not go for this shampoo in the long term, as it can be very stripping.
Aussie shampoos are also cruelty-free and do not test their products on animals.
I liked this shampoo because it is very affordable, and considering the price, it contains some decent ingredients. The Aussie shampoos also have some very moisturizing properties.
These shampoos are perfect for people with thick hair as they hydrate the hair from root to tip.
I usually apply hair oil or a mask before washing my hair, and this shampoo washes my hair thoroughly without making them dry and brittle.
Is Aussie Shampoo Suitable For Curly Hair?
Aussie shampoo certainly has some impressive ingredients, making it the best-selling one.
But, I would never recommend Aussie shampoo when it comes to girls with curly, color-treated, or damaged hair.
The reason is that it contains some pretty stripping ingredients that can make your hair more damaged.
Aussie Shampoo Side Effects
Let's look at these ingredients and then decide whether you should go for Aussie shampoo.
1. Sulfates
Though Aussie has some pretty great shampoos free from sulfate, most of their products still contain high amounts of sulfate.
I do not recommend using products with sulfate because it can be too drying and damaging for people with already sensitive hair. Dryness from sulfate can even result in hair breakage.
Girls with curly hair need to avoid sulfates because they are already too thick and dry.
The added hint of sulfate can make their hair drier. So, Aussie shampoo certainly is not made for all hair types.
2. Dimethicone
It is a type of silicone that is commonly found in hair products. I am listing this ingredient here mainly because it is disastrous for girls with curly hair.
Not only this, even people with silky and thin hair should steer clear of this ingredient because it just is not worth it.
Silicone is an absolute no-go area mainly because it is responsible for causing a buildup in your hair. It coats your hair from root to tip, and this coat keeps building up the more you use it.
This buildup is not that easy to remove, and it can weigh your hair down and even make them look oily all the time. It can be an issue, especially for curly-haired people.
3. Alcohol
Alcohol is not entirely bad for your hair, and there are even some types of alcohol that are considered good.
But, they can be really stripping and leave your hair exposed to breaking off and being brittle, which is not what you would want.
Benzyl Alcohol is a very stripping type of alcohol, but it is still present in a product targeted toward people with thick and curly hair. You should look out for this ingredient for sure.
So, all in all, Aussie shampoos are unsuitable for girls with curly hair. Their curly hair range contains so many drying and stripping ingredients.
So, this brand did not impress me at all, considering the number of positive reviews it has.
I still enjoyed using its standard shampoo, which targeted normal to dry hair.
You might also love to read our expert reviews on other Shampoo brands:
Does Aussie Shampoo Make The Hair Softer?
Yes, Aussie shampoo makes the hair very soft and shiny.
Though it uses silicone for this shine, it still serves its purpose and makes your hair very smooth.
People with curly hair can also use Aussie shampoo, which will make their hair soft, but it will be for the time being.
Because in the long run, Aussie shampoo can dry and strip your hair.
I personally used this shampoo for 4 months, and I think it is a half-decent choice if you are looking for a drugstore shampoo for deep cleansing.
But, it is nothing more than that, and no, it did not make my hair dry, but that could be because I inherently have silky and straight hair. The Aussie shampoo is considered drying for girls with curly hair or 4c hair.
Most people who enjoy Aussie shampoo haven't encountered any problems using it.
So, if it is working for you so far, that is good, and there is no point in not using it. But if you haven't made the purchase yet and have curly hair, I don't think you would enjoy this shampoo.
Like me, this shampoo is perfect for someone who has thin, silky, and straight hair and enjoys good and deep cleanses every once in a while.
So, the Aussie shampoo makes your hair silky, and many people on the internet love it solely for this reason, and to be honest, I do too.
Is Aussie Shampoo Good For Cleansing?
Yes, this shampoo is pretty great for deeply cleansing your hair, mainly because it has sulfates very early on the ingredient list.
The deep cleansing property of this shampoo is the very reason why it can be a little drying for a lot of people. But it can make your hair feel squeaky clean.
I used this shampoo twice a week and loved how it made my hair feel after every shower.
It worked for me, but that could be because I am not allergic to the ingredients and have very normal hair.
But I am not really a big fan of the overwhelming fragrance added to this shampoo.
Final Verdict on Aussie Shampoo:
The reviews of consumers are in favor of Aussie shampoo despite some pretty problematic ingredients.
Aussie is a popular and affordable brand that offers a variety of shampoos for different hair types.
So, even though I would not recommend this shampoo if you have curly hair, you can use a moisturizing mask before using it if you want to go for it.
Make sure to read the ingredient list before getting this shampoo just to be safe side. Also, ensure that you are not allergic to any ingredients added to the shampoo.
We hope my Aussie shampoo review was helpful to you; wishing you a great hair day!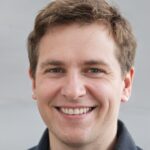 Steven Settles is a professional content writer with over 7 years of experience in writing for different niches, including brand reviews, technology, fitness, and more.
Currently, he is working as a content writer for WorstBrands, where he provides insightful reviews of different products, including home appliances, outdoor gear, fashion, and kitchen products. In his free time, Steven enjoys traveling and exploring new places.